User Concern
"My iPhone 13 is disabled and when I try to restore it by connecting to iTunes, a message 'iTunes could not connect to this iPhone. The value is missing' message pop up. I am unable to continue from here. How can I fix it? Please help"
Users have been troubled with various iTunes errors. One of the most common ones is "iTunes could not connect to this iPhone. The value is missing" when trying to restore or update an iPhone/iPad.
The missing value error message indicates that the iTunes fails to detect the device, and therefore it cannot be restored or updated as normal.
This iTunes error will appear in situations when:
Your iPhone is locked and you try to get the iPhone connected to iTunes.
Your iPhone works as normal and you need to connect the device to iTunes for backup or restore.
You use iTunes to update your iOS version.
If this is the error that you keep seeing, don't worry, this post will offer you several troubleshooting tips to fix the problem. Follow one of the solutions below to get out of the annoying situation.
Tip 1: Update iTunes and iPhone to the Latest Version
The value is missing error can occur when you are running an outdated version of iTunes on your computer. Therefore, the most effective solution is to update iTunes and iPhone to the latest version. Follow these simple steps to update iTunes and iPhone:
Update iTunes to the Latest Version on Windows
Open iTunes on your computer and then click on "Help".
Click on "Check for Updates" and if updates are available, iTunes will download and install it automatically.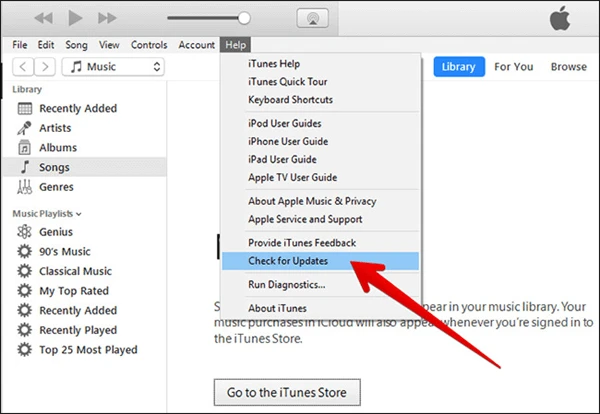 Update iTunes on Mac
If you are using a Mac computer, you can update iTunes by:
Tapping on 'Apple Store' on Mac and click on 'Updates' on the top bar.
Then click on 'Install' to update the iTunes.
Update iPhone to the Latest Version
Since you cannot use iTunes to update your iPhone version, you can update iOS wirelessly by following these steps:
Go to Settings > General > Software Update.
Hit on 'Download and Install'.
If the device is protected with a passcode, you need to enter the passcode to continue.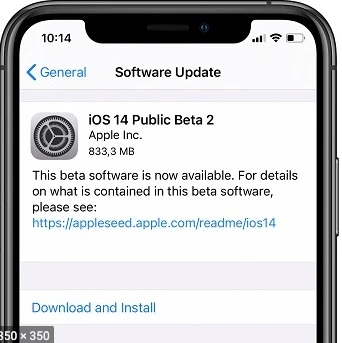 Tip 2: Remove Restrictions on iPhone
The Privacy & Restrictions settings on your iPhone can also cause iTunes fails to detect the device, giving rise to this value is missing issue. To remove these restrictions, follow these simple steps:
Open Settings on your iPhone and then go to General > Restrictions.
Enter the devices passcode and then turn off any restrictions on the device. You can always turn them back on when you need to.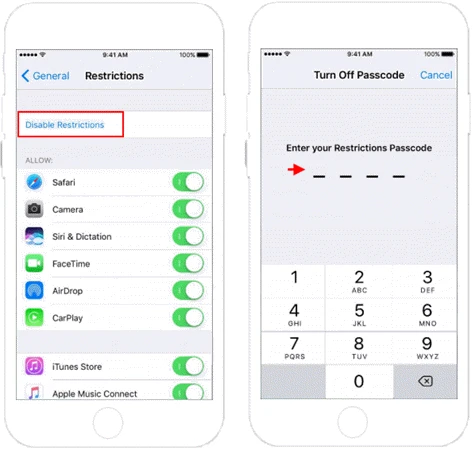 Tip 3: Uninstall and Reinstall iTunes
If updating iTunes doesn't work to fix the problem, you should consider uninstalling and reinstalling it. Keep in mind that you can only do this on Windows PC; you can't uninstall iTunes on a Mac (especially for macOS Catalina 10.15 where iTunes has been replaced by Finder). To uninstall iTunes on your Windows computer, follow these simple steps:
Open Control Panel on your computer and click on "Programs > Programs and Features".
Click on "iTunes" to select it and then choose "Uninstall".
Once iTunes has been uninstalled, follow the same steps to uninstall all other items related to iTunes like Apple Support Software, Apple Mobile Device Support, Apple Application Support, and Bonjour.
Restart your computer and reinstall iTunes from Microsoft Store. Or you can download the latest version of iTunes from Apple's official website.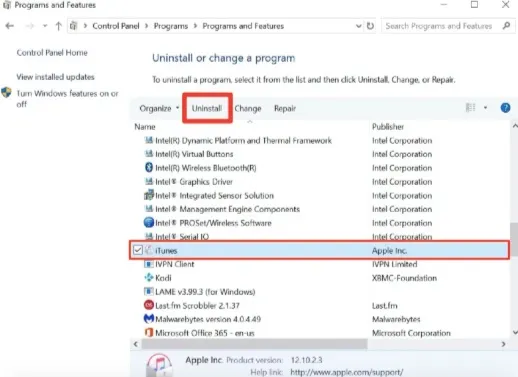 For Mac users,
Click on Finder app on the bottom to open this app.
Tap on 'Applications' on the left panel, find iTunes app and right click on it.
Click on 'Get Info' icon and click on the lock icon on the bottom right corner.
Enter the password and click on 'Read & Write' under the option of 'Sharing & Permissions'.
Select Everyone and drag iTunes app to the trash folder.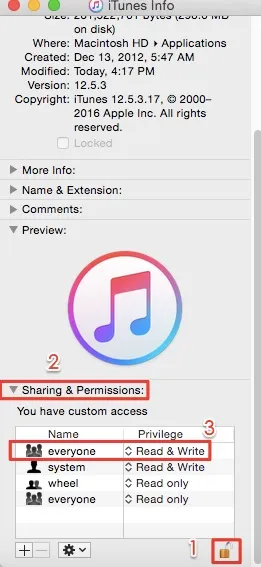 Tip 4: Restore iPhone Use Recovery Mode
If iTunes fails to detect your iPhone in normal mode, putting the device into recovery mode is one way to mitigate this error and allow iTunes to detect it. To restore the iPhone in recovery mode, follow these simple steps:
Step 1: Open iTunes and then connect the iPhone to the computer. If you are use a Mac with macOS Catalina 10.15, open Finder.
Step 2: Now follow the procedure below to put your device in Recovery mode depending on the device's model:
For iPhone 8 and earlier - Press and quickly release the Volume Up button, followed by the Volume Down button. Then keep holding the Side button until you see the recover mode screen.
For iPhone 7 and 7 Plus - Keep holding the Side and Volume Down buttons at the same time until the recover mode screen appears.
For iPhone 6 or earlier - Keep holding the Home and Side buttons at the same time until the recover mode screen shows up on the screen.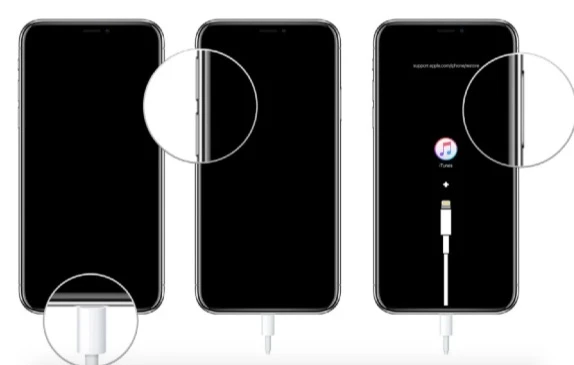 Step 3: iTunes should now be able to detect the iPhone and will offer you the option to either "Update" or "Restore".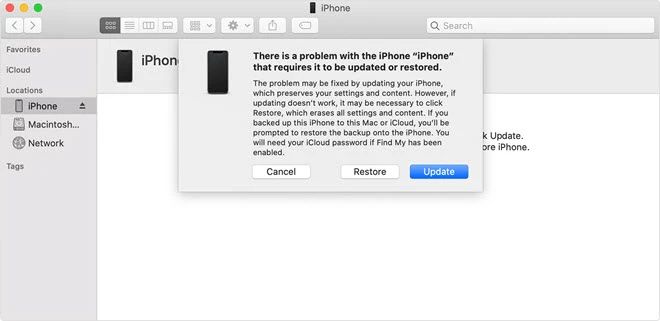 Step 4: Click on "Restore" and keep the device connected until the process is complete.
Tip 5: Put iPhone into DFU Mode
If recovery mode fails, you can go one step further by putting the device in DFU mode. Like recovery mode, DFU mode will allow iTunes to easily detect the device, allowing you to update or restore it as needed. Here's how to put your iPhone in DFU mode:
Connect the iPhone to the computer and open iTunes or Finder.
Turn off the iPhone and press the power button for about 3 seconds and while holding the power button, hold the volume down button (home button for iPhone 6) for at least 10 seconds. If the Apple Logo appears, you've held the buttons for too long and you'll need to start all over again.
If a logo doesn't appear, release the power button but keep holding the volume down button or the home button for another 5 seconds. If the screen goes black, it means that you have successfully entered DFU mode.
iTunes will detect the device and all you have to do is follow the on-screen prompts to complete the process.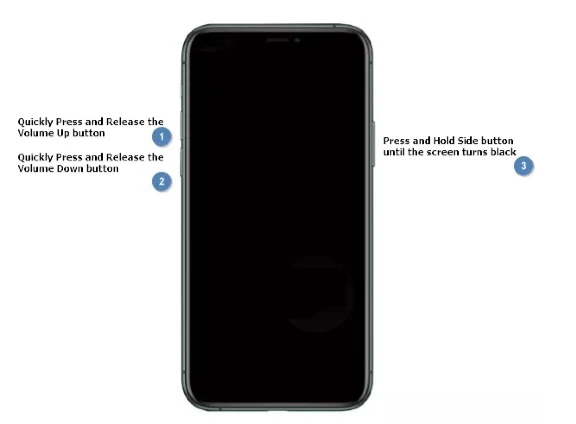 Import Note: Putting iPhone in Recovery mode or DFU mode will erase all the existing data on the device. So, you'd better ensure that you have the latest backup either in iCloud, iTunes, or using third-party iOS Data Backup & Restore tool. Therefore, you can easily restore your important iPhone data from backup.
Tip 6: Fix iTunes Connection Error with Professional Tool
If you see the error "iTunes could not connect to this iPhone. The value is missing" when your iPhone is disabled due to some reason, you can use FoneGeek iOS System Recovery. This tool is ideal for resolving of all iOS issues without an iTunes restore. Some of its features including the following:
It can fix all kinds of iOS system issues such as iPhone stuck on Recovery mode, Apple logo, boot loop, locked or disabled, etc.
It can help to repair iOS system and bring your iPhone back to normal without causing any data loss.
It supports all iPhone models including the new iPhone 14/13/12 and all versions of the iOS including iOS 16/15.
It has a simple to use interface that makes the whole process of fixing the iDevice easy even for the beginner users.
Step 1. Download FoneGeek iOS System Recovery and run it. Go to 'Standard Mode'.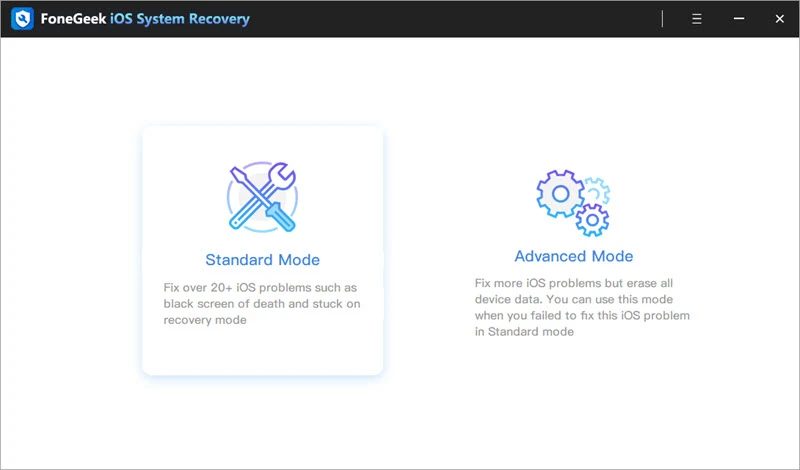 Step 2. Click the 'Next' button and the device should be set into Recovery/DFU mode to get the device detected.
Step 3. Choose the firmware you prefer and click on 'Download'.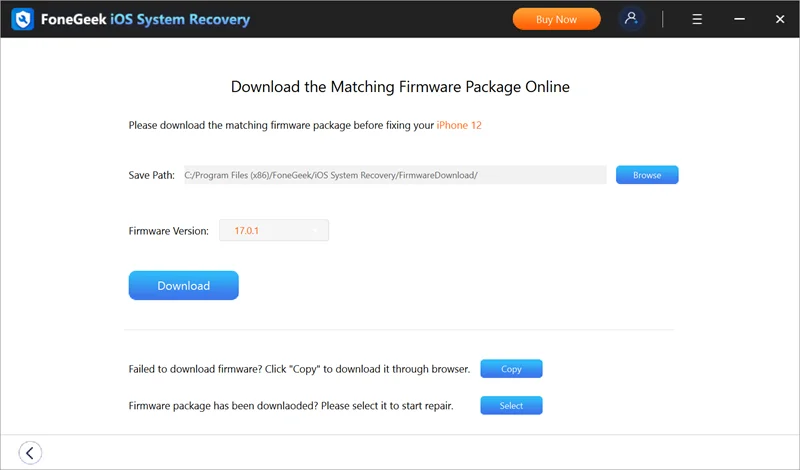 Step 4. When the firmware is downloaded, you can start to fix your device.