While iMessage primarily offers messaging service on iMacs and iPhones, it also supports sharing pictures, videos, group messages, and user's locations. As a user, you can also choose to make the location sharing either public or private.
This feature is quite handy, especially for finding friends in a crowdy location. However, you may discover that the iMessage location sharing feature is not working for you. So, why does it say location not available on iMessage? These could be because of various reasons.
Fortunately, you can fix the location not available iMessage issue using several methods. To learn about the problem, cause, and effective solutions to location not available issue on your iPhone, here is an extensive read for you.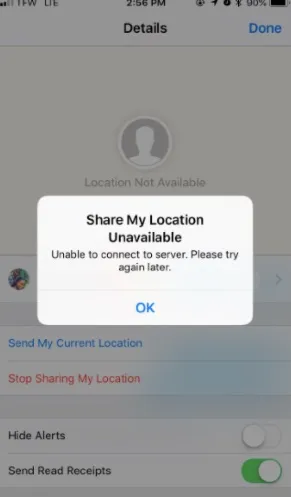 Part 1. What Exactly Is the Problem?
As a new user of the iMessage app on your iPhone, you can use the live location or current location option. Sharing live location is when issues often arise. Contrarily, it is rare for users to have any trouble sharing their current location.
When trying to share a live location using iMessage, users may get a notification that reads "Location not available". Several reasons, such as internet connectivity issues, outdated iOS, or unsupported devices, could be responsible.
Part 2. Why Does It Say Location Not Available on iMessage?
Getting the notification "location not available" on iMessage could be due to any of the various reasons discussed below:
Internet connectivity issue
Contrary to other messaging services, iMessage utilizes data for sending messages – not the usual short message service (SMS). Hence, if the device is not connected to mobile data or WiFi, the device could display a location not available whenever other users share their location with you through iMessage.
Unsupported device
iMessage app is designed for iPhone and iMac users as the app is encrypted among users with an ID from Apple. If iMessages are sent through iMessage in the cloud, it lacks encryption. Thus, by using the iMessage service in the cloud with a non-Apple device to share your location, it will not show your location.
Outdated iOS
It is important to keep the iOS version of your iPhone up-to-date. Otherwise, it can cause glitches and prevent the iMessage app from showing your live location.
Part 3. How to Fix Location Not Available on iMessage Issue
Knowing the cause of the location not available iMessage issue is one thing; rectifying the issue is another. Luckily, you can fix it using various methods. Find the possible solutions below:
3.1 Check that It's Not a Case of Neglected Permission
A neglected permission could be responsible for your iMessage not showing location. Follow the steps below to fix the issue:
Step 1: Proceed to your iPhone "Settings" menu.
Step 2: Open the "Privacy" option.
Step 3: Check the "Privacy settings" and choose "Location" services.
Step 4: Enable the "Location Services".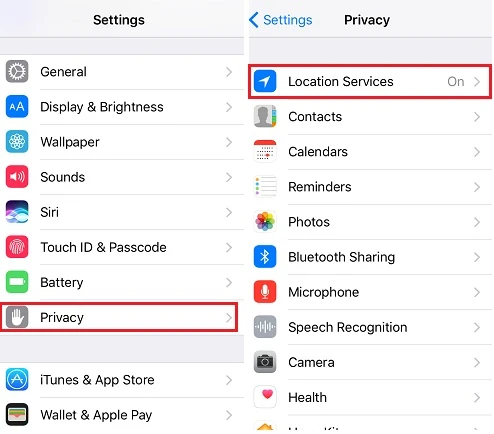 Step 5: Check the list of apps available and find the" Find My" and "Messages" app to activate their location settings.
Step 6: From the iPhone Settings, open the Apple ID.
Step 7: Access the "Find My" option. Afterward, enable the "Share My Location" option.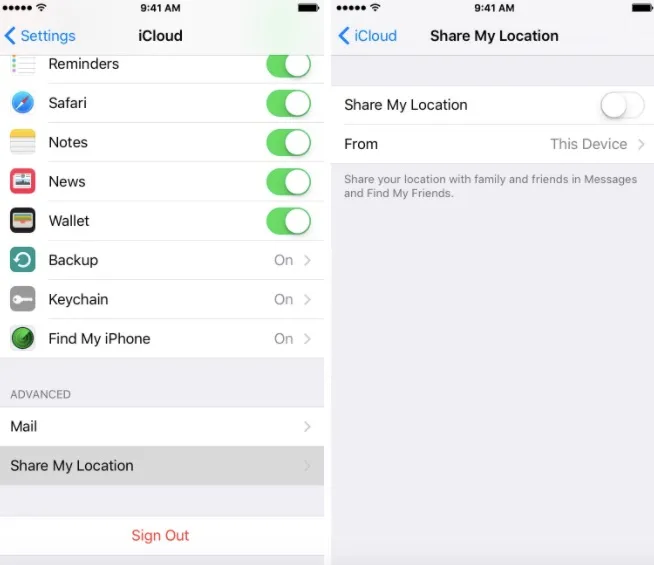 3.2 Check That You're Sharing Your Location from the Correct Device
Sometimes, you might have just changed your device and unintentionally have both devices using the same address book. In such a case, you may experience troubles transferring data between the two devices or with anyone trying to share their location. Location not available on the iMessage app stemming from such an issue can be fixed with the following steps:
Step 1: Open your Apple ID from the Settings menu.
Step 2: Scroll through your list of devices connected to your Apple ID.
Step 3: Choose the device that you would like to remove and click on "Remove from Account".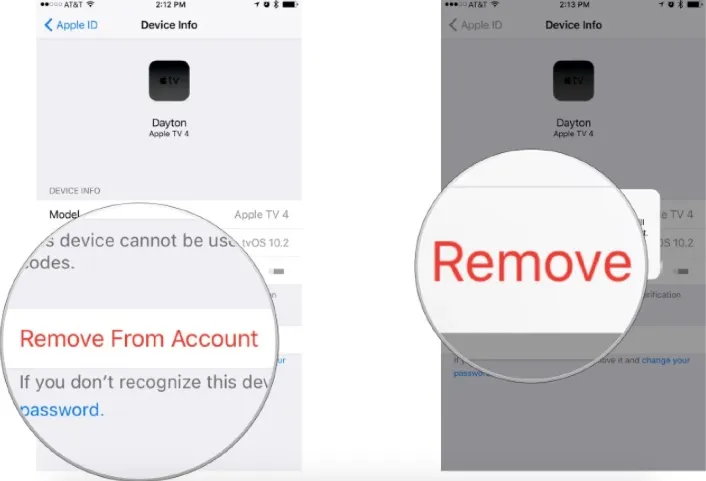 3.3 Reset Network Settings
If you realize the solutions discussed above do not resolve the problem, resetting the network settings is another logical step. However, before you utilize this method, it is worth knowing that resetting your settings will result in losing your current settings and reverting to the default settings. Also, it will lead to the removal of saved Bluetooth and WiFi passwords. Follow the steps below.
Step 1: Proceed to the "Settings" page and click on "General".
Step 2: Scroll to the bottom and click on "Reset".
Step 3: Click on "Reset Network Settings" and provide your passcode if required, then choose "Reset Network Settings" to confirm your selection.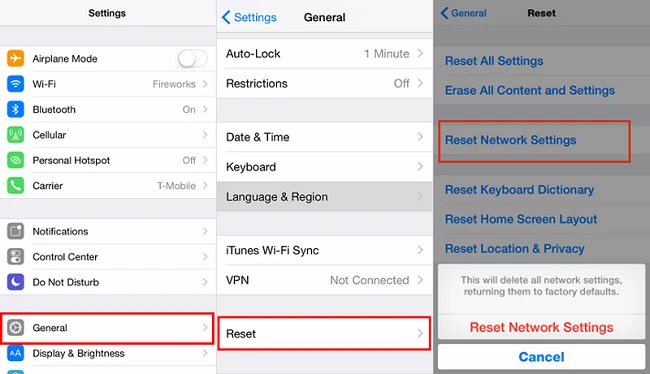 3.4 Repair All System Issues with FoneGeek iOS System Recovery
It's rare to still have trouble sharing your location after trying all the solutions discussed earlier. However, if this is the case, you still have one last trick to pull off- the FoneGeek iOS System Recovery.
With this program, you can fix every system issue affecting iPhone, including location not available on the iMessage app. The most exciting part for many is that you don't get to lose your data. FoneGeek iOS System Recovery is compatible with the new iOS 16. Also, it comes with an intuitive interface on macOS and Windows. Thus, within a few minutes, the problem will be resolved.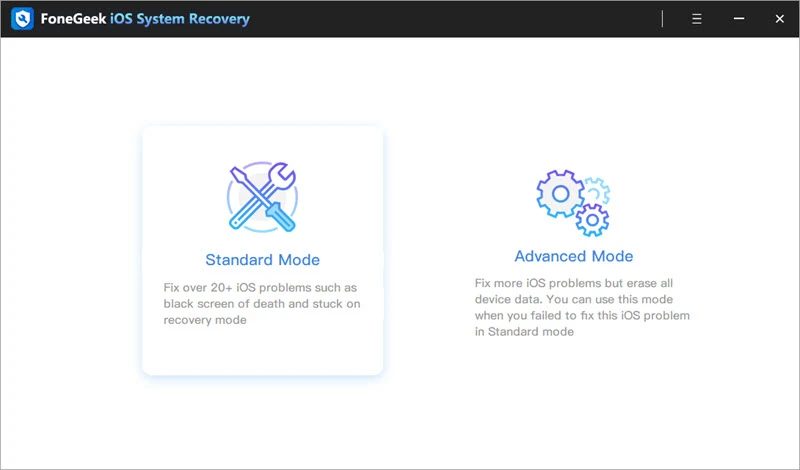 Conclusion
Now that you know why your device say location not available on iMessage and possible solutions to fix the issue, put in the effort and get it fixed. Endeavor to update your iOS, check your phone's connectivity and ensure it's a supported device.
If any of the other approaches fail to work, you can count on FoneGeek iOS System Recovery to help resolve the location not available iMessage issue on your device.