It is no longer a problem to transfer data from Android to iOS device with the help of Move to iOS. This app available in Google Play aims to move camera photos, bookmarks, text messages, etc to iOS device. Despite the convenience of this app, we have still seen so many complaints that this app doesn't work as expected. In this tutorial, we try our best to cover all the solutions for Move to iOS not working. The solutions are here:
Part 1. General Tips for Move to iOS Not Working
Here are the tips adopted by most users when Move to iOS stops working on their iPhone or Android device.
1.1 Reboot both the iPhone and Android
This problem will sometimes disappear by turning off and turning on the device. This is also the most basic way you can try. Go ahead to turn off both the iPhone and Android device and then then them on after several minutes.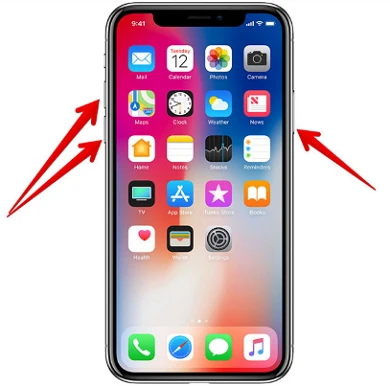 1.2 Toggle on and Toggle off Airplane Mode
Simply enable Airplane mode on Android device will completely make the device disconnected from internet and stop from searching for other network. After a while, toggle off the Airplane Mode to get the device connected wifi.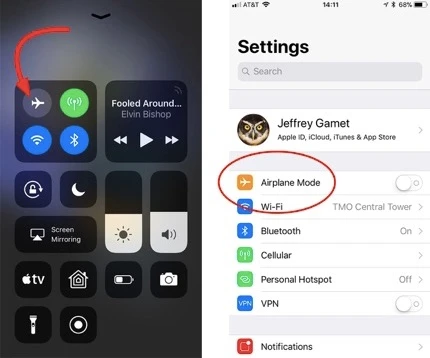 1.3 Check Network Connection on Android and iPhone
The 3rd action recommended for you when Move to iOS is not working is to ensure that both the Android and iOS device are connected to the stable Wifi network.
The network on both of the 2 devices can be set from device Settings. If the 2 devices are indeed connected to the same Wifi and the network is stable, just ignore the network issue and go to the next part.
1.4 Check Network Settings on Android
After installing Move to iOS, Android device may not be connected with iPhone if Smart Network Switch or Sprint Connections Optimizer is turned on. Here is how to turn off Connections Optimizer and Smart Network Switch on Android.
Step 1. Slide down the notification bar and hit the gear icon to go to Settings on your Android device.
Step 2. Go to Connections, click on More Networks and Mobile Networks to turn off connections optimizer.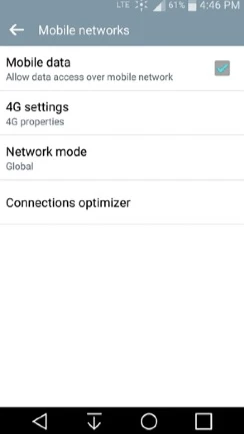 Note
To turn off Smart Network Switch, you can directly go to Wifi Settings to turn off this option.
1.5 Install the Newest Firmware on Android and iPhone
The firmware file on both Android and iPhone is updated regularly to fix any types of bugs. If you are having problems for Move to iOS not working while switching data from one device to another, you should check the firmware and update the firmware to the latest version when possible.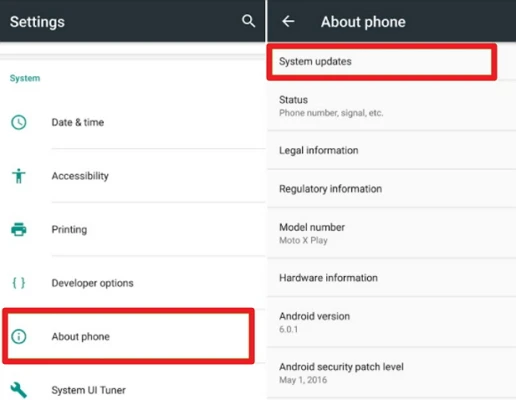 Part 2. Alternative Ways for You If Move to iOS Is Not Working
If the 5 methods above don't work for you, you can try the alternatives below to move data from Android to iOS without Move to iOS application. 
2.1 Move Data to iOS Indirectly
This is an indirect solution to move data from Android to iPhone with your computer and iTunes.
Move Data from Android to Computer First
 Step 1. Unlock your Android phone first and then connect it to your computer with an USB cable.

Step 2. When the device is detected, the notification of 'USB for...' will appear on the home screen. Select 'Transfer files' to proceed.

Step 3. The file explorer will soon pop up on your computer. Copy the Android files and paste them to a new-created folder on your computer.

Step 4. After pasting these files, disconnect the Android device with computer.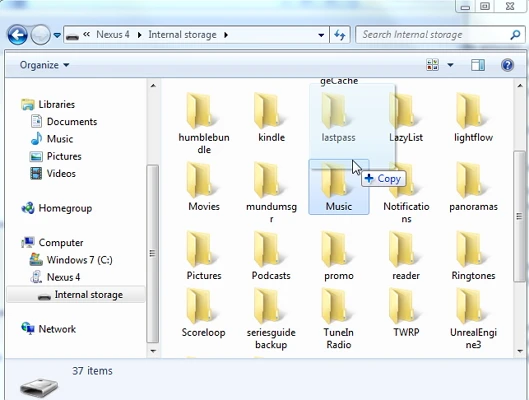 Sync Android Files from Computer to iPhone via iTunes
Step 5. Unlock your iPhone and connect the to computer.

Step 6. Run iTunes on your computer and hit the device icon when the iPhone is connected.

Step 7. Click on 'File Sharing' from the navigation bar and select the data you need to move to iPhone.

Step 8. Finally, click on 'Add' to transfer the selected data to iPhone.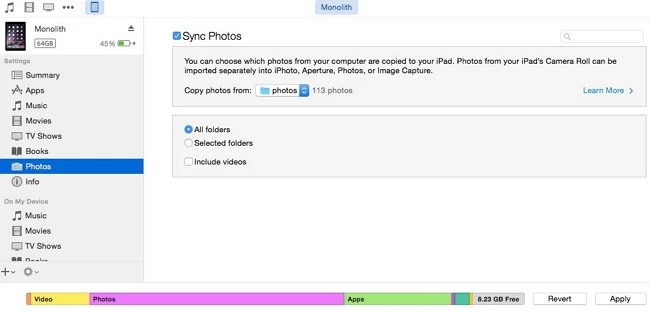 2.2 Direct Way to Move Data to iPhone
This part will show you a professional desktop application that supports to move all data from Android device to iPhone in one click. As a perfect transfer tool, FoneGeek Phone Transfer has plenty of special important and irreplaceable features:
The highest transferring rate is guaranteed to transfer any data between 2 different devices.

Multiple types of data can be transferred, including photos, videos, contacts, call logs, notes, music, etc.

All iOS devices and iOS versions are supported, such as iPhone 11, iPhone 11 Pro, iPhone 11 Pro Mac and iOS 13/13.3.

It is 100% easy to use this program as it has the most simple user interface and instructions.
Once you have downloaded and installed this program, follow the guide below to transfer data from Android to iPhone without Move to iOS.
Step 1. Open this software and click on 'Phone Transfer' to get started.
Step 2. Connect both of the iPhone and Android device to computer with 2 original cables. Click on 'Trust This Computer' to enable that the 2 devices are detected.
Step 3. Select the files you want to move to the target device and lick on 'Start Transfer' to initial the process.
Note
The process to finish depends on the size of the selected data. Generally, the whole process will get finished in a few minutes.

Joan J. Mims is interested in researching all tips about iPhone, iPad and Android. He loves to share useful ideas with all users.

Home
>
iPhone Issues
>Move to iOS Not Working? Find 7 Solutions Here