Move to iOS app is quite useful, especially when you get a new iPhone 14 and need to transfer all your files from your previous Android device to it. You could transfer your messages, contacts, photos, videos, etc. to your new iPhone in just a few simple steps.
However, it's not always a smooth sail. Users have reported occasionally experiencing glitches while using the app. Either it's not working, runs slowly, fails to connect to the device, and so on.
Under these circumstances, transferring data from Android to iOS becomes quite difficult. Don't fret, there are simple solutions that can completely fix this Move to iOS not working issue you're facing and we're going to share all of them here. Read on and check out!
Part 1. How to Use Move to iOS?
Let's first take a deeper look at this Move to iOS app to learn what it is, how to use it, and its pros & cons.
What is Move to iOS
Move to iOS is a very convenient application developed by Apple, allowing users easily and securely transfer data from Android to iOS devices. With this app, you can move messages, contacts, photos, videos, calendars, web bookmarks, and more data.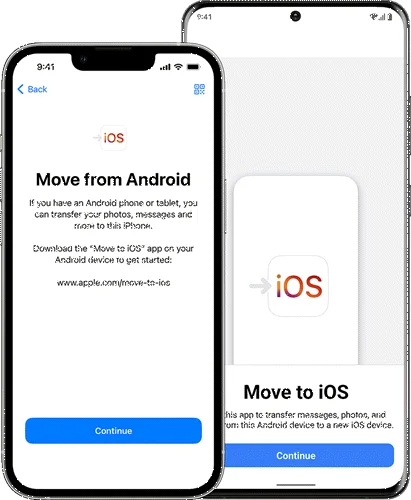 You can use the app on iOS 9.0 or higher versions. As for the Android OS, it can work with version 4.0 and above. Generally, the main purpose of the app is to allow for a seamless movement of files from Android to iOS.
Certain things you should know prior to using Move to iOS
Before we learn how to use the Move to iOS app, there are some necessary requirements that it has to meet for the app to work successfully. They include:
The iOS device should be running iOS 9.0 or above, while the Android device should run on Android 4.0 or higher.
The iOS and Android devices have to be connected to the same Wi-Fi network while using the Move to iOS app.
The two devices should have sufficient power (above 60% battery) to complete the process.
There should be no interruption - if you receive a phone call on either device, it will disrupt the transferring process.
How to use Move to iOS to transfer data from Android to iPhone
When you've met all the conditions mentioned above, you can now use the Move to iOS app to transfer your files. These are the steps you need to follow:
Start by downloading and installing the Move to iOS app onto your Android device from Google Play Store.
When the app is ready, launch it and then head to your iPhone and tap the transfer option in the Move to iOS app.
A 6 or 10-digit code will be generated. Copy the code and enter it into the text field that shows up on your Android phone.
After adding the code, your iPhone will create a temporary private Wi-Fi network that links up with your Android phone. Tap the Connect button on the Android device to link up.
From there, a Transfer Data screen will pop up. Pick all the files you wish to move and then tap Continue for the transfer to start. Make sure you've placed the two devices close to each other during the transfer process.
Give the process some time to complete (until the loading bar is gone). When it finishes, tap Done on Android and Continue on iOS to finish up.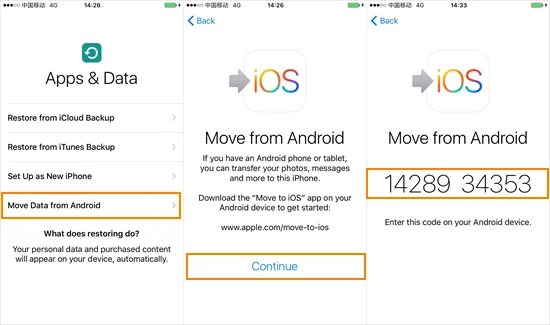 Advantages and disadvantages of Move to iOS
Using Move to iOS has its benefits and drawbacks. Here are some of them:
Move to iOS Pros:
Can move most types of data from Android to iOS device.
Works with most OS versions both Android and iOS.
It's completely free to use.
Move to iOS Cons:
You have to delete the existing data on your iPhone first.
The entire process can be quite long.
Part 2. Why is Move to iOS Not Working?
There are many reasons that could lead to Move to iOS app not working as expected. The most common of these reasons include:
Unstable Wi-Fi Connection: for file transfer to happen, both the iPhone and Android devices must be connected to a similar Wi-Fi network and the connection has to be strong and stable, otherwise Move to iOS will fail to work.
Limited Storage Space: if your iPhone doesn't have sufficient storage space to store the ton of data you want to move into it, then Move to iOS won't work. You'll face issues of incomplete transfer.
Incompatible Devices: only iOS 9.0 or higher and Android OS 4.0 and upwards can work with this app. If your devices fall out of this category, you'll encounter this error.
Transfer Interruption: Many things can interfere with the data transfer process of the Move to iOS app. It could be a phone call, a drop in the Wi-Fi connection, devices going to sleep, devices having insufficient power, automatic updates, etc. These interruptions can suddenly stop the app from working.
Part 3. How to Fix Move to iOS Not Working
Ensure Both Devices Are Plugged In
It can take quite a long time to transfer tons of data from one device to another and this usually drains the battery. If one of the phones runs out of battery, the transfer process would stop.
As such, ensure that both devices are fully charged. And the best option is to have both of them plugged into power before your start the transfer process.
Check Your Wi-Fi Connection
You're only able to use Move to iOS when both devices get connected to the same Wi-Fi network that's strong and stable. So, the second thing you should do is check the Wi-Fi connection on both devices.
On your iPhone, you can do this by opening Settings and tapping the Wi-Fi option.
On your Android phone, open Settings, and tap Connections. Next, tap Wi-Fi and ensure the Wi-Fi network you're connected to is similar to the one your iPhone is connected to.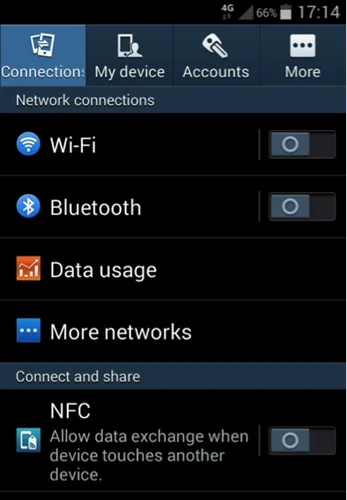 Check Devices Compatibility
Move to iOS may not be working simply because the devices are incompatible. For the app to work properly, the two devices must be compatible with it. Follow these steps to check if your devices are compatible.
On your Android phone, open Settings and scroll to About Phone and check your Android version.
On your iPhone, open Settings and tap General. Head to About and tap it to confirm your iOS version.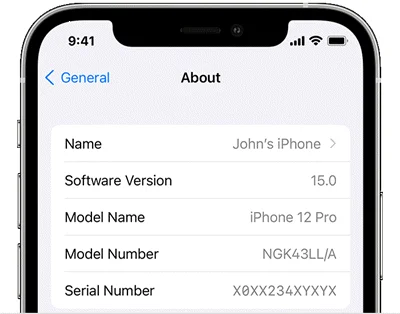 In case you find that one of your devices is not supported by the Move to iOS app, then the app won't work. If both of them are compatible with the app, try the next solution.
Enable Airplane Mode on Both Devices
When you turn on the Airplane mode on both devices, you can prevent any connection interruption. So, before you start using Move to iOS, enable the Airplane mode on your Android and iOS devices and then connect to Wi-Fi.
Once you do this, no other network will interfere with your Wi-Fi connection. The file transfer will be complete without any interruption since the Move to iOS app will run smoothly without lagging. You won't receive any phone calls either.
To enable Airplane mode on an Android device, swipe down the notification bar and tap on the Airplane mode (small plane icon) to turn it on.
On your iPhone, swipe up to access Control Center. Now, tap the Airplane mode to turn it on.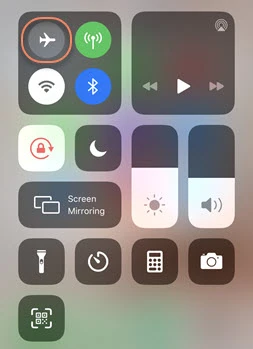 From there, turn on your Wi-Fi network while the Airplane mode is on. After the file transfer process is done, you can turn off the Airplane mode.
Ensure Your iPhone Has Sufficient Storage Space
Transferring all your data involves moving a ton of files which requires a lot of space. If there's no sufficient storage space to save all the data stored on your Android phone and SD card, then you're going to end up with the Move to iOS app not working error.
Therefore, before beginning the transfer, you should ensure there's enough storage on your iPhone. Usually, the Move to iOS app will tell you the amount of data that it's going to move. Once you know this, you can check the storage space on your iPhone by going to Settings > General > iPhone Storage.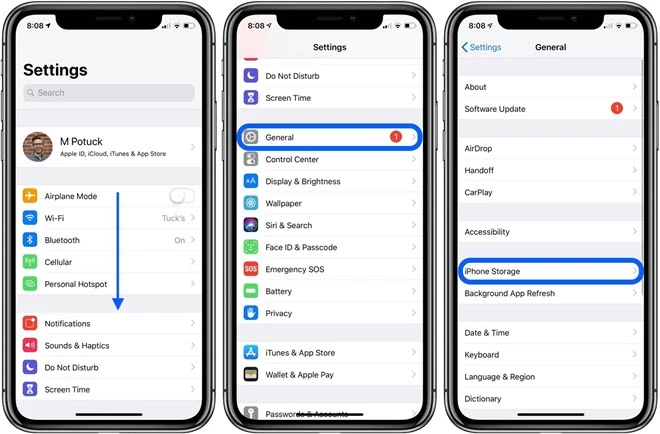 In case there's no sufficient space, you can transfer less data or just erase some data from your Android.
Disable Connection Optimizer on Android
If your Android device is running a higher OS version (8.0 or higher), it's advisable to turn off the connection optimizer before starting to use Move to iOS. When the connection optimizer is on, it tends to interfere with the Wi-Fi connection hence interrupting the smooth transfer of files. To disable this feature:
Head to Settings and tap on Connection.
Tap on Mobile Networks. Next, tap on Connection Optimizer.
Head to its settings and then turn off Cellular Data.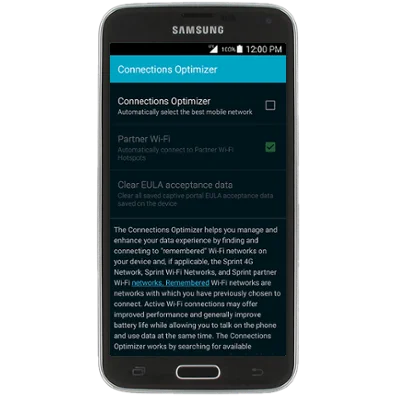 Keep Move to iOS Open
Leave the Move to iOS app open on both phones throughout the transfer process. When it stays onscreen, you can't use any other app or receive phone calls. Therefore, keep the app open until the transfer process finishes.
Restart Both Phones
This age-old solution to most mobile issues may seem obvious but it does work. You may fix the Move to iOS not working error by just restarting your Android and iPhone. This simple reboot can clear out cached errors or bugs within the two devices and allow the data transfer to run successfully.
For the Android phone, press the Power button and then hold it until the power menu appears. From the power menu, tap on the Restart option. The phone will automatically restart.
For the iPhone, press the Power button and hold it until there is a power off slider on the screen. Slide the slider to turn off the phone. Give it a minute and then manually start your iPhone again.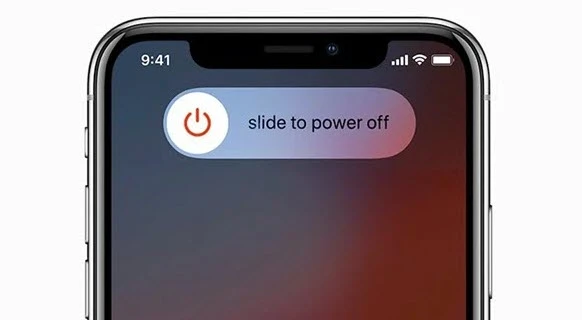 Factory Reset iPhone and Try Again
If the Move to iOS was midway through the transfer before it got interrupted or the process failed, it may not be able to resume because the partial data hanging around your iPhone confuses the transfer process. The solution to this is to reset your iPhone to its factory settings and then set it up again from scratch.
Contact Apple for Support
If nothing has worked so far, the next move is to seek expert help. So, try to get support from Apple online or make an appointment with your nearest local Apple Store to ask for help.
Part 4. Alternatives to Move to iOS
Transfer Files from Android to iPhone Using USB and iTunes
Alternatively, you can use a USB cable and iTunes to transfer your phone data. In order to accomplish this though, you'll need a computer because you first have to transfer your files into the PC through the USB cable. Here are the steps to do it.
Using a USB cable to connect your Android phone to the PC. Ensure you've activated the USB debugging feature on your Android device.
Select the USB for file transfer option from the notification tray. This will start the file transfer process.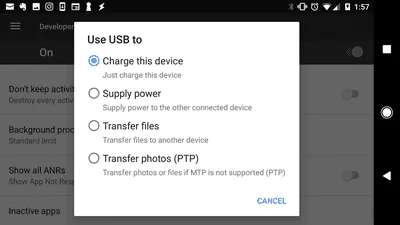 Once all the transferred files are moved to your PC, you can now move them from the PC directly to your iPhone using iTunes. To do that:
Use a lightning cable to connect the iPhone to your PC.
Open iTunes and click the device icon located on the left sidebar.
Enable File Sharing and select the app you'll be using to carry out the file transfer.
Now, click on Add and select all the files you wish to transfer to your iPhone.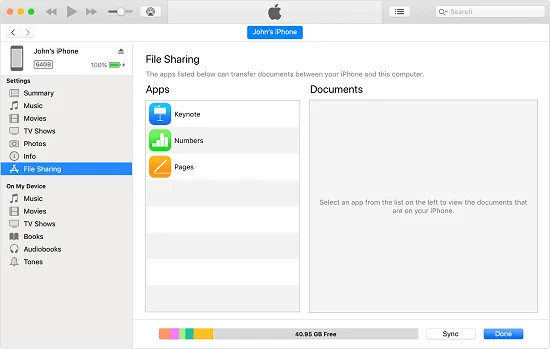 Transfer WhatsApp from Android to iPhone without Move to iOS
If you only need to transfer WhatsApp data from iPhone to iPhone, you don't have to use the Move to iOS app. Instead, you can use a WhatsApp transfer tool like the FoneGeek WhatsApp Transfer. Here are the main features of this tool:
Move WhatsApp business chats between iOS and Android.
Move WhatsApp business chats between Android devices and iOS devices.
Backup or restore your WhatsApp business chats and WhatsApp data with just one click.
Backup or restore iOS WeChat/Kik/Viber/LINE chat history on Windows and Mac.
View and export your WhatsApp business as well as WhatsApp link backup and messages directly to HTML (for iOS).
Works with the latest Android 12 and iOS 16 versions.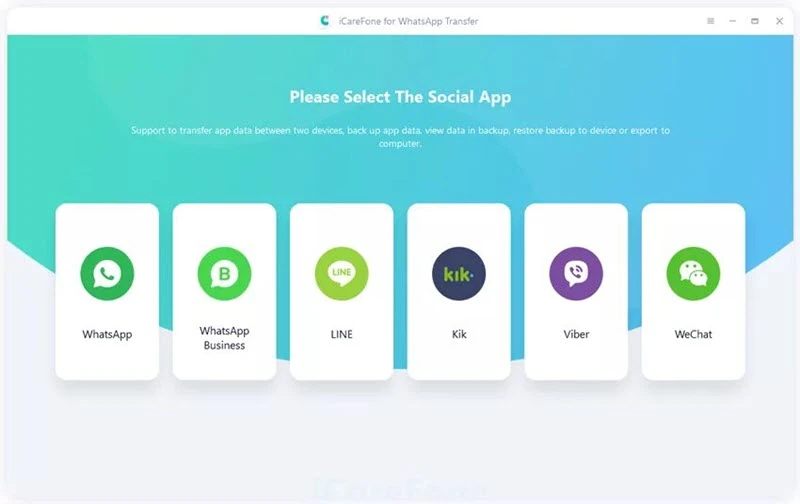 Part 5. FAQs about Move to iOS
How long does Move to iOS take?
It usually takes around 10 to 30 minutes, however that depends on the amount of content or data you have on your Android device. If the content is small, it will take a shorter duration than when the content is large.
Can I use Move to iOS after setting up iPhone?
You may be wondering if there's a way you can use Move to iOS after you've set up the iPhone. Well, you can't use Move to iOS after doing your initial setup. When you've already completed setup, you'll need to reset your iPhone to its factory settings or use another tool other than Move to iOS in order to manually transfer from your Android device to your iPhone without deleting any data.
Final Words
The Move to iOS app makes it easy and safe to transfer all your Android files and data to your new iPhone 14, so if it has failed to work, you should get it fixed by trying any of the 10 solutions we've provided above. You can also choose to use alternative tools like the FoneGeek WhatsApp Transfer for a faster Android-to-iPhone transfer process, especially if you intend to transfer WhatsApp-based data.