Are you experiencing one of your AirPods not working? This is not a new occurrence, but it doesn't have a particular cause. Several reasons can be responsible for this, ranging from a low battery to a connectivity problem. Fortunately, you can easily fix the problem yourself.
If you read this article to the end, you'll learn the causes of one AirPod not working and over ten ways of resolving the issue. These solutions can be applied to all AirPods models, including AirPods Max, AirPds Pro, AirPods 2/1.
Why Is Only One AirPod Working?
You can experience that only one of your AirPods is working for different reasons. These reasons can be as simple as your AirPod has low battery, or as complex as iPhone running an outdated iOS. An Airpod filled with dust and dirt can also stop working, and any problem with your iPhone's setting can also lead to this.
There are several things you can do when your left or right AirPod is not working as expected. Let's get right into them.
1. Check AirPods Battery Life
The most common cause of one AirPod not working is low battery. You may think that both AirPods should use up battery life at the same rate, but it doesn't always occur that way. One AirPod can drain the battery faster than the other. So whenever you notice this problem, first check the battery life of the AirPod, and if it's low, charge it.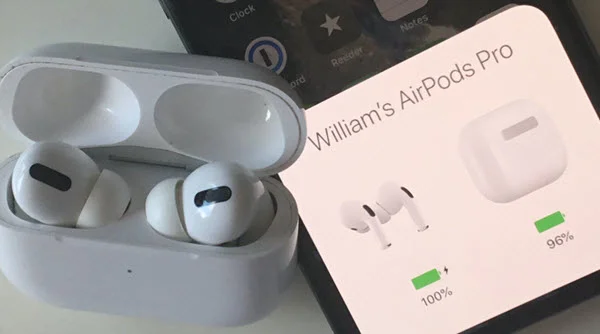 2. Clean Your AirPods
As earlier stated, when your AirPod accumulates dirt or dust, it can also affect its functioning. Sounds will be blocked from flowing out of it. Sometimes, ear wax can also constitute this dirt. Keep the habit of cleaning your AirPods when you noticed that they look clogged.
3. Turn BlueTooth Off and On
If there's a problem with the Bluetooth connection between your iPhone and AirPods, it can also lead to one AirPod not working problem. So, it is a good step to reset Bluetooth by turning it off and on again.
On your iOS device, scroll to Settings.
Select Bluetooth and turn it off via the slider.
After a while, turn Bluetooth on again.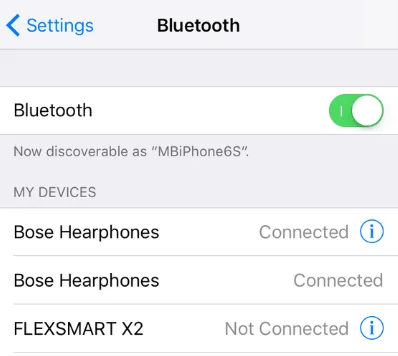 4. Restart Your iPhone
Restarting iPhone has a way of bringing the device back to its home setting and closing all prior actions. So, it's a step worth taking when you discover that only one AirPod is working, especially after trying out the steps explained above. To restart your iPhone, follow the steps below.
iPhone X and above
Long press either volume volume and side button together until the slider showing Power Off.
Tap on it and drag it to turn off the iPhone.
Then long press the power button. Apple logo will appear, and it will take some time to boot. After this, you can try checking the AirPods again.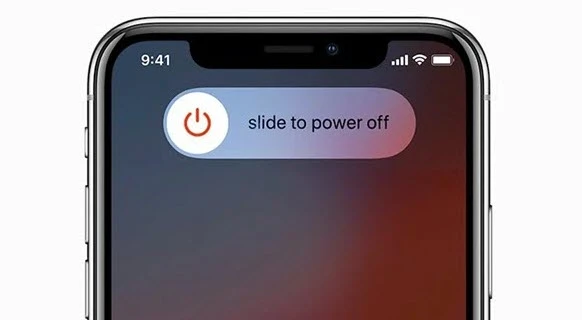 iPhone 8 and below
Press and hold onto the power button until Power Off shows up.
Drag this upwards. The phone will go off.
Then long press the power button again, until the Apple logo shows.
5. Try Your AirPods with Other Devices
When one AirPod is not working, the problem might even be from the device it's connected to, such as your iPhone, iPad, or computer, and not from the AirPod itself.
You can connect your AirPods to other devices just to check if both of them will work well on those devices. If they do, then there may be a problem with your iPhone or computer, and this needs to be fixed asap.
But if you still experience the right AirPod not working, or the left AirPod not working, then the problem is definitely from your AirPods.
6. Unpair AirPods and Re-pair
If after trying the steps explained above, you still experience the one AirPod not working problem, this may be your way out. You may have to establish a fresh connection between your iPhone and your AirPods.
Scroll to your phone's Settings and navigate to Bluetooth.
Tap on the i that sits next to AirPods. Then tap on Forget This Device.
Tap on Forget Device. After this, case back your Airpods, and establish a fresh connection. Then check to see if AirPods are both working fine.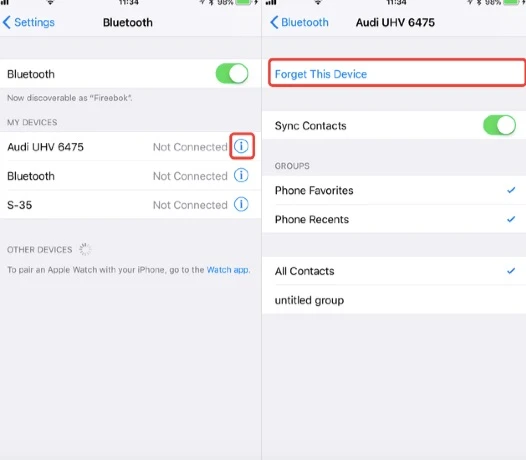 7. Hard Reset AirPods
Hard resetting your AirPods should be your next try if you've followed all the steps above with no positive results.
To do this, you'd first unpair Airpods, following the steps explained above. After putting AirPods back in the case, press down the button on the case and hold on to it until there's an amber light flash, and then white. After this, release the button, then follow the instructions on your screen.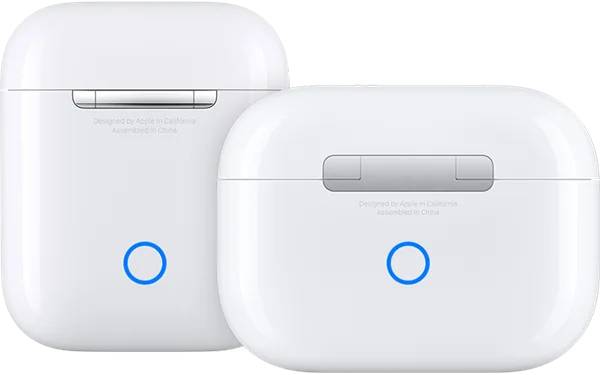 If it still doesn't work, you can also try long-pressing the button on the AirPod case for a longer time. Allow the amber-white light flash to occur five times, before releasing the button, and moving on.
8. Reset Network Settings
When all efforts seem futile, you can also try resetting your iPhone's network settings. Any problem with the connections can be responsible for only one AirPod working.
Resetting the network will clear all established connections, so you'd have to start all over again and re-pair your AirPods with your iPhone. Simply follow the steps below;
Go to your phone's Settings and click on General.
Scroll to Reset and tap it.
Scroll to Reset Network Settings, and tap it.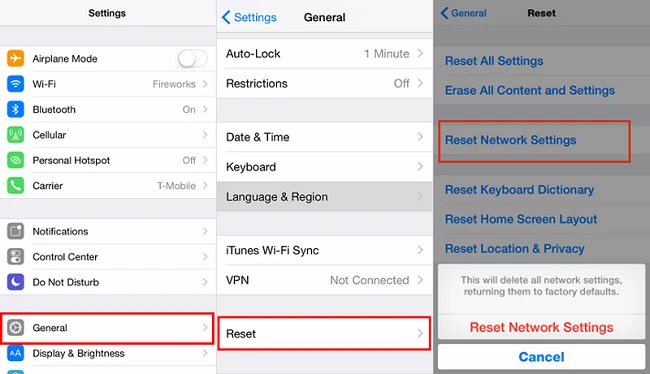 9. Check Stereo Balance
An unbalanced stereo can cause one AirPod not working, because of the audio settings. This setting is part of the Accessibility options of your iPhone. To confirm this and fix it,
Go to Settings on your iPhone.
Scroll to Accessibility and then tap on Audio/Visual.
Move the balance slider to the middle, to balance audio sounds for the two AirPods.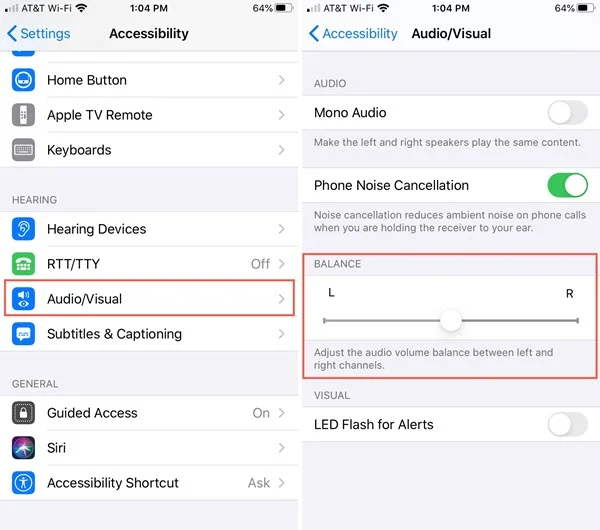 10. Update Your iPhone
New versions of iOS usually come with better features and fix problems associated with older versions. There's every possibility that an iOS update can solve the problem of your Airpod not working. So, this should be your next shot.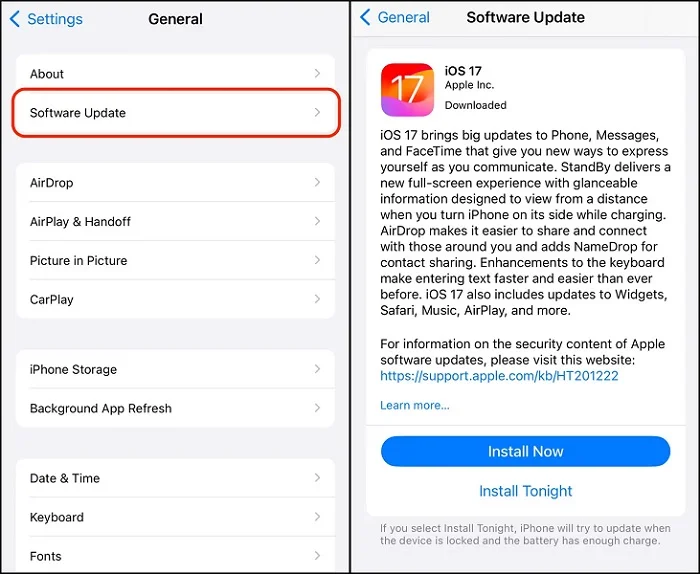 You can update your iPhone via various methods; automatically, manually, or via a computer. If you experience any issue during or after the iOS update, you can simply use a trusted system recovery tool. One of the best is the FoneGeek iOS System Recovery, best suited for fixing iPhone frozen during iOS updates and other system malfunctions.
In simple steps, you can have your iPhone working normally and your iOS update completed;
Step 1: Download and install the FoneGeek iOS System Recovery software, then launch it.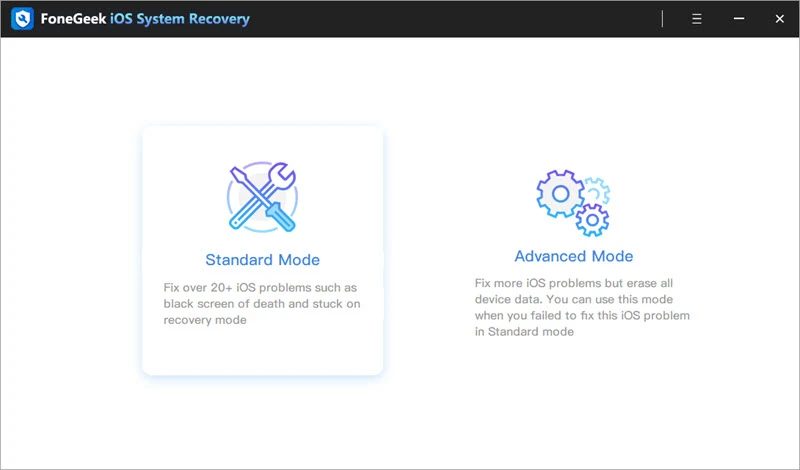 Step 2: Select Standard Mode, and connect your iPhone to your Computer. Click on Next, or just follow the instructions that pop up on the screen.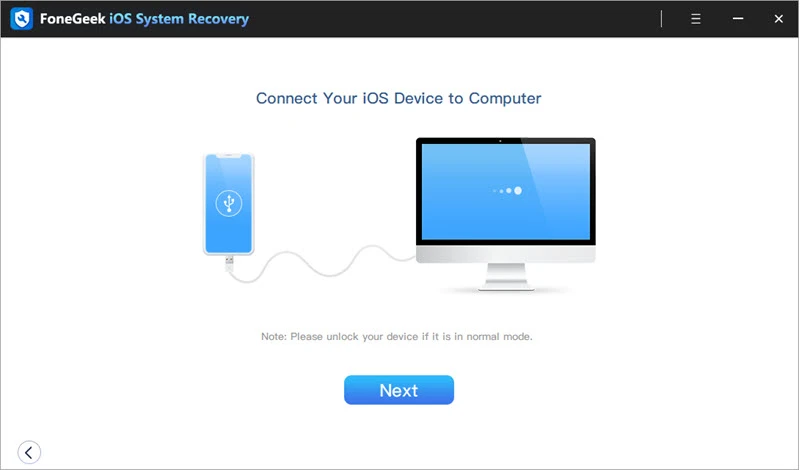 Step 3: Click on the version of the package that best suits your device, then Download it.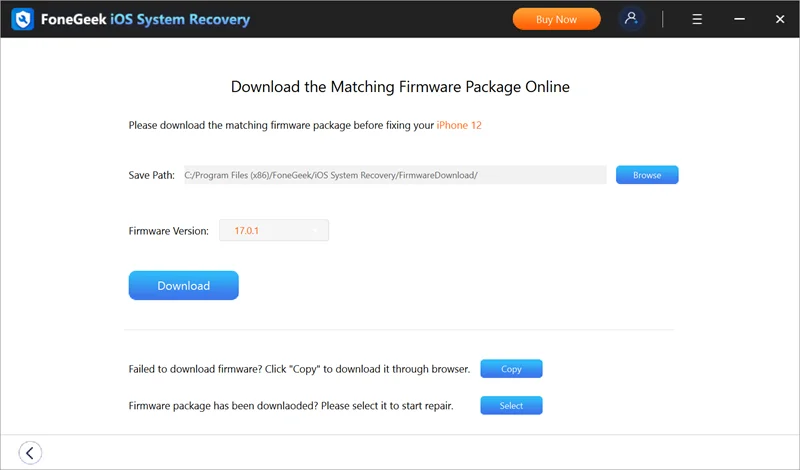 Step 4: When the download has been completed, click on Fix Now to fix all system issues.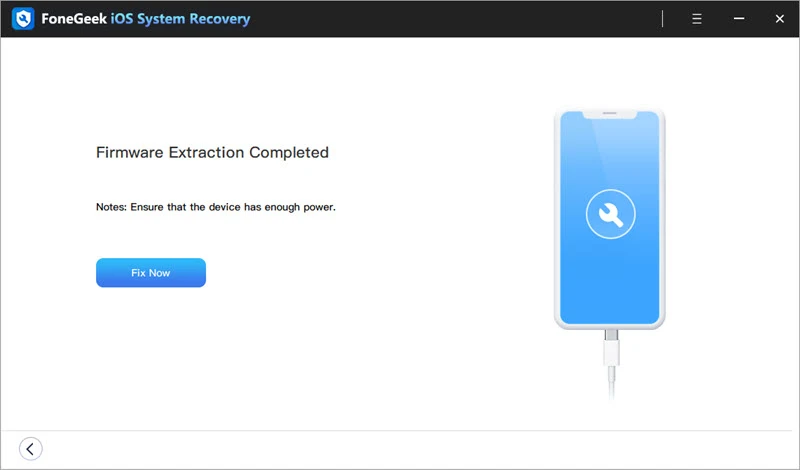 11. Contact Apple for Help
After trying all ten ways explained above, if you still experience the right or left AirPod not working, then the problem is not from your AirPod nor iPhone. Reach out to Apple for more professional help.
The Bottom Line
One AirPod not working can be caused by a variety of factors as seen in this article. Thankfully, these factors can be tackled by you in the comfort of your homes, and in no time, you'd have both Airpods working again.
When the problem is due to an outdated iOS system, don't hesitate to download the FoneGeek iOS System Recovery, to ensure a problem-free system, and a smooth iOS update.