iCloud will automatically sync your photos and videos to all your Apple devices. You can access your iCloud photos from your iPhone, iPad or Mac at any time you want.
If you are having an issue of "photos not uploading to iCloud" or "iCloud photos not syncing", you've come to the right place. Here this post will troubleshoot this problem and share you several ways to get your photos uploading to iCloud again.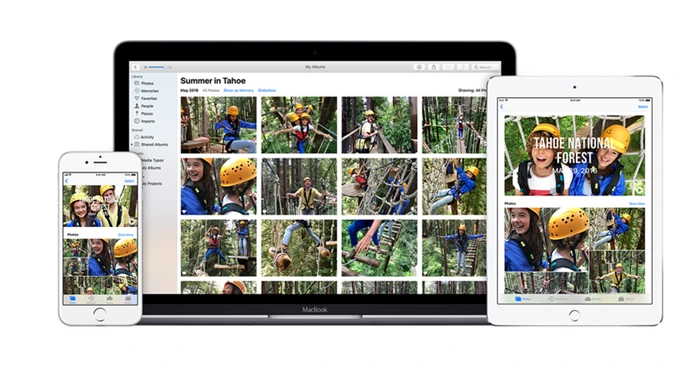 Why Are My iPhone Photos Not Uploading to iCloud?
It will be significant for understanding the possible reasons leading to the iCloud photos not syncing error before taking any further measures.
Insufficient iCloud storage to store more photos.
Unstable network connection.
iOS system issues due to iOS upgrade, virus attack, etc.
Photos or videos are damaged.
Apple server's problems.
iCloud Photos has already been turned off.
How to Troubleshoot Photos Not Uploading to iCloud?
We know that a great many methods can be used to repair such a issue of iCloud photos not uploading or syncing. We made a systematic and comprehensive comparison off all potential solutions then screen the top 8 ways to get rid of this issue.
1. Check iCloud Storage
Apple offers free iCloud storage for 5 GB. If you have synced too many photos and videos to iCloud already, the free iCloud storage may be run out, then the iCloud sync feature will be stopped.
You can go to Settings, click your device name, then iCloud > iCloud Storage to check the free space available. If the iCloud storage is limited, you can choose to purchase more iCloud storage or deleted useless files to free up storage.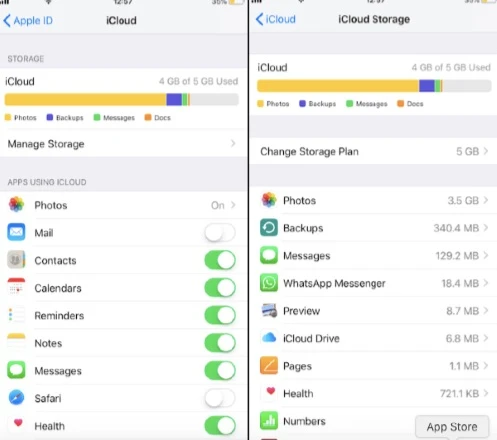 To check the iCloud storage on Windows, open the iCloud for Windows and log in with your iCloud account. On the profile of your iCloud, you will see your iCloud storage. Click on 'Storage' to check the data types available in iCloud.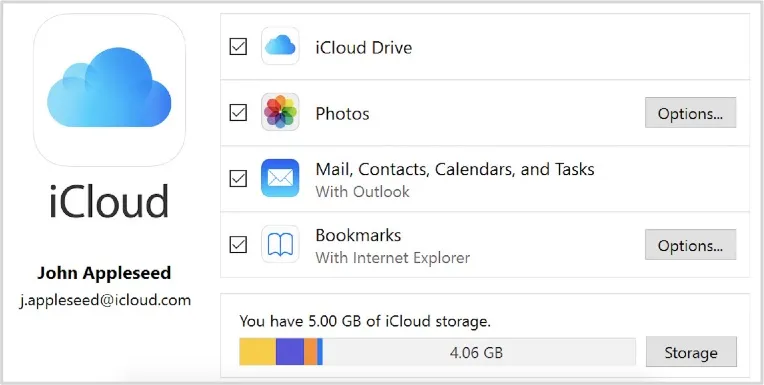 Same to iCloud storage, insufficient storage of your iPhone or iPad will also cause the iCloud photo uploading issue. So you'd better check the free storage space your device has and try to free up the storage if necessary.
2. Check iCloud Server
If Apple server is down, iCloud Photos may stop working and your photos will not upload to iCloud. To check it, visit Apple's System Saturs page and check if there is a green dot next to Photos and iCloud. If you see an orange or red dot, it means that something is wrong with iCloud.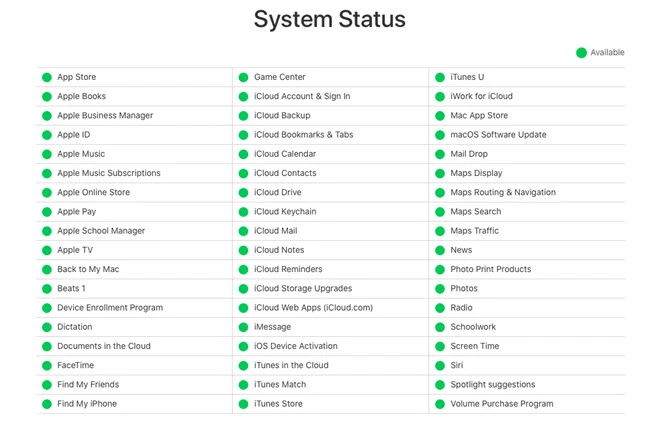 3. Check iPhone Network
As what has said previously, iPhone should be connected with stable WiFi or cellular data when uploading photos to iCloud. So stable network connection should be ensured to resolve the iCloud photos not uploading or syncint issue. Check the tips below to improve network stability.
Restart and reset the router: Turn off the router by pressing the power button then turn it on. After that, you may find that the network connection become much better. If the network is still poor, you can click the Reset button to reset the router.
Forget This Network: To forget your iPhone Wi-Fi network, click Settings, then select Wlan and click the lock icon near the WiFi name that the device is connected with, tap "Forget This Network" and then enter the password to reconnect the WiFi.
Place the iPhone Aside the Router: The Wi-Fi signals will be affected by the distance between the iPhone and router. The signal will be very weak if the iPhone is too far from the router. So place your device aside the router when uploading photos to iCloud.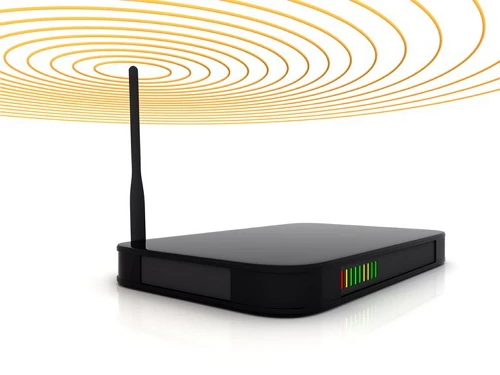 4. Check iPhone Settings
Photos will not upload to iCloud if iCloud Photos is turned off. Thus when you encounter this issue, ensure that the correct settings are enabled:
Open the Settings app on your iPhone, tap on your Apple ID and then go to iCloud > Photos to turn on "iCloud Photos". If it is already enabled, just turn it off and turn it back on.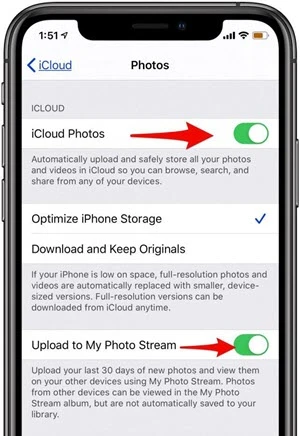 When you signed in iCloud on Windows, you will see the iCloud name and email address under the iCloud logo.
You can also turn on the "Upload to My Photo Stream"if this iCloud uploading issue still exists.
5. Restart Your iPhone or iPad
Another simple yet helpful method to fix iPhone photos not uploading to iCloud is restarting your device. It won't erase the device's data, just clears the glitches that may cause the probblem.
Press and hold either volume button and the side button (for old iPhones, just press and hold the side button) intil you see "slide to power off". Then drag the slide to turn off your device.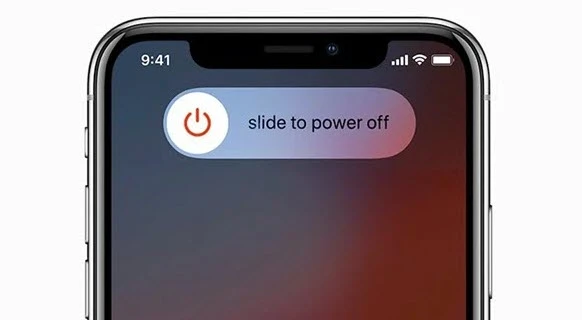 6. Check Apple ID
If there is an error of the Apple ID, the photos couldn't be uploaded to iCloud either. So follow the steps below to ensure that the Apple ID is correct or not.
Click Settings and your device name to check whether the iCloud account is correct. You can also choose to sign it out and sign back on again to check whether this problem can be fixed.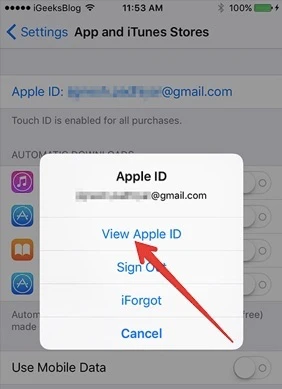 7. Update to the Latest iOS
The last method to try if your photos are not uploading to iCloud is to ensure that the iOS version of your iPhone or iPad is updated. There is a great chance that updating iOS to the latest version can help to solve the problem. Just go to Settings > General >Software Update, tap "Download & Install " if any new update is available.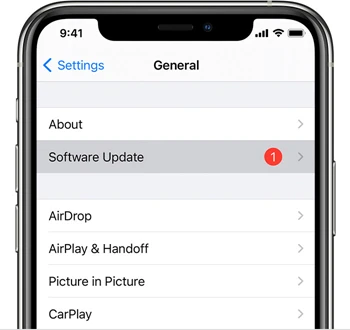 8. Restore from iTunes/iCloud Backup
If the solutions above fail to work, you can restore your iPhone from iTunes or iCloud backup. When the restoration is done, the photos in iCloud Photo Library shall be uploaded to your device.
Restore from iCloud backup:
Go to iPhone Settings and click on General > Reset > Erase All Content and Settings.
When the device gets restarted, select the latest iCloud backup and restore from iCloud backup.
Restore from iTunes backup:
Connect the device to computer and run iTunes.
Tap on Summary and click on 'Restore from Backup'.
My iCloud Photos Are Still Not Uploading: What Can I Do?
What are your purposes to upload photos to iCloud? To make a backup of these photos? If it is exactly what you want, here is an backup tool that is much better than iCloud if your iCloud photos are still not uploading: FoneGeek Backup & Restore (iOS). This tool makes is easier to transfer photos from your iPhone to computer in one click. Not just photos, you can also transfer and backup videos, contacts, text messages, call logs, notes, WhatsApp messages, voice memos, etc. for Free.
Step 1. Download and install FoneGeek Free iOS Backup & Restore on your computer, run the program and connect your iPhone or iPad using a USB cable.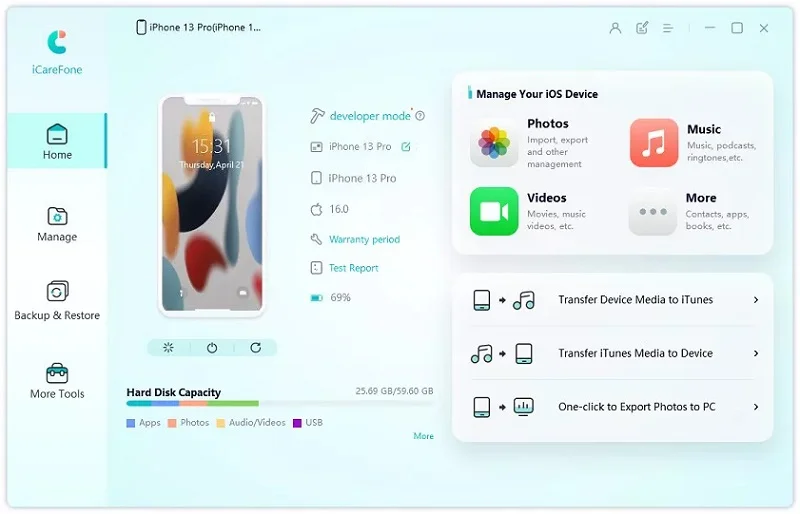 Step 2. Once the device is connected, click on "One-click Export Photos to PC". All the photos and videos on your device will be transferred to your computer.