Using the Roblox platform is like living out a dream! No matter which genre a player like this network is certain to have a game that will fit them. Roblox is a popular online gaming platform that allows users to develop and launch their games.
Although not often, some players have complained that sometimes games won't load on their iPads or smartphones. To avoid these issues, it is important to note down some of the main requirements needed for Roblox to run smoothly on your iPad.
Requirements for Roblox on iPad:
The supported devices are iPad 2 or higher.
The required operating systems are iOS 9 or later.
The app requires DirectX 10 or higher feature level support.
Roblox recommends you have at least 20MB of system storage.
Uses 3G or 4G internet with a speed of 4 to 8 MB/s.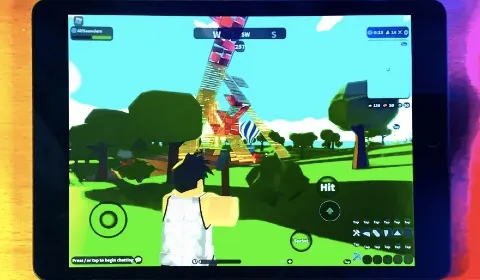 Part 1. Why is Roblox Not Working on My iPad?
There are several reasons why Roblox games won't load on an iPad. Here are some of the main reasons why Roblox not working on iPad;
General Connection Issues
Roblox not working on iPad might be due to basic connectivity problems. It can be either connectivity problems or technical issues in the iPad. Nevertheless, they cause a lot of hindrances in the game.
Not Using the Latest Version of Roblox or iPad
It can crash and stop working if you don't download Roblox's latest version or update it on your iPad. In addition, if you're using the older versions of iPads, it may take time to load games and sometimes not working completely.
Storage Issues
Ensure that the iPad has enough storage space to download and install this platform. If an iPad storage capacity is full, then Roblox might not work properly. You will also not be able to access heavy games.
Part 2. How to Fix Roblox Not Working on iPad
When connecting to a Roblox game, any of the above issues can occur and keep you from participating. We'll discuss how to resolve the most prevalent problems when Roblox not working on iPad.
Get Rid of Cache Files
An iPad might have a lot of extra files that are just hoarding its internal space and might even create bugs for your game. Ensure you check for any such files on your device and remove them through the following steps;
Go to 'Settings' on theiPad and click on the 'iPad Storage' option.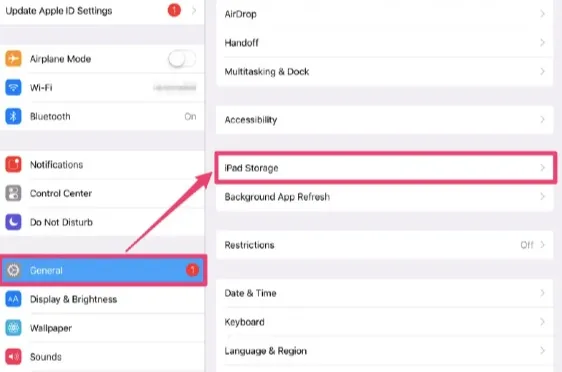 To delete the app while saving the settings, select the Roblox app and click on the 'Offload' option.
Once the app is deleted, reinstall it to start playing.
Force Close the Roblox App
In case Roblox not working on iPad, then force stop the app and then relaunch it. Follow these step to force close Roblox;
Swipe up from the bottom of the iPad screen to show all the running apps.
Then Swipe horizontally to find the Roblox app and drag the app up to close it.
Go back to the apps menu and click on Roblox to open it again.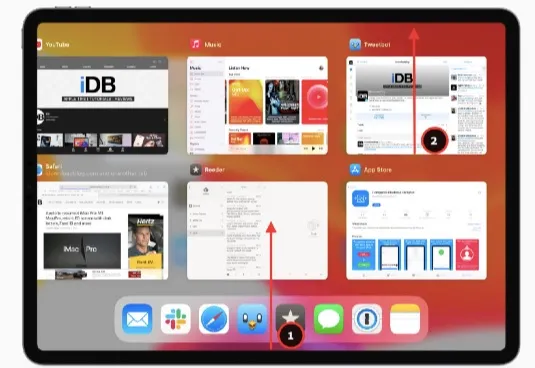 Uninstall and Reinstall Roblox
If the internet connection is stable, the next option is to uninstall and reinstall Roblox on your iPad. Users can remove and install this app using the following process;
Navigate to the Roblox app on the home screen.
Keep pressing this app and tap 'Delete App' to remove the app.
Once done, install Roblox from the app store to get the app back.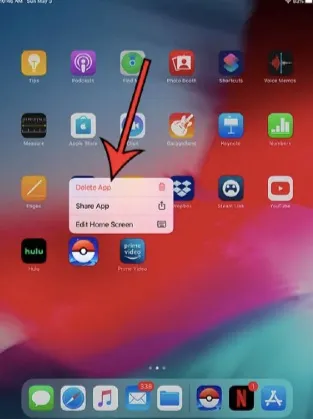 Check the Internet Connection
You need a fast and stable internet connection to play games on Roblox. If you have an unstable internet connection, you might face problems loading the game, or the game might not even open. Compare the status of the internet connection and speed on other devices.
Close Background Applications
If there are too many opening programs on the iPad, the memory may become overloaded, which can prohibit Roblox from working. To ensure that the software runs without lag or jitter, turn off any background programs and applications running int he background.
Check if Roblox Servers are Down
If you're experiencing problems and asking, "Why is Roblox not working on my iPad" then head to the official Roblox website. This will help you learn of any server issue from the company or other players experiencing similar problems. If the servers are down, the company will communicate the way forward and how long it will take to fix that issue.
Create Storage Space on the iPad
The Roblox application might not work or even start if the iPad doesn't have enough storage space. To fix this, you need to free up some space. Below are some ways users can free up storage on their iPads;
Go to the setting option and tap on the 'iPad Storage' icon on the iPad.
Delete all unused files or apps and clear the app's history, cache and cookies to create more storage space.
Use an iPad with the Latest iPadOS Version
Upgrading to the latest version of iPadOS software provides you with the latest features, security updates, and bug fixes. Here's a guide on how to update an iPadOS;
Make sure that the iPad is connected to a power source and stable internet connection.
Next, navigate to the settings option, and from the drop-down menu, click on 'General'.
Click on 'Software Update' to see if any latest updates are available.
If available, click on 'Download and Install' button.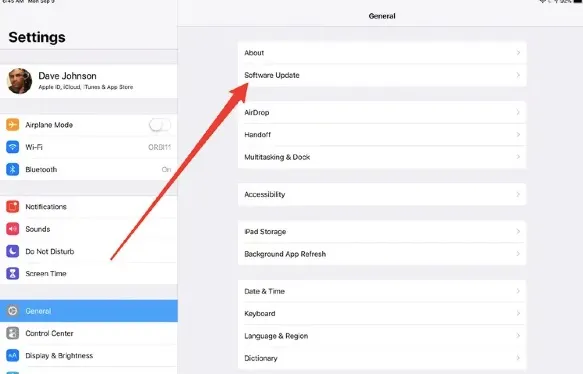 Contact Roblox Customer Support
Now that you have tried all the solutions stated above but still Roblox not working on iPad, then it's time to contact the customer support team. The customer support staff at Roblox will help you quickly solve any problem related to the platform to allow you to continue playing your favorite games.
Repair iPadOS System
A new software update can sometimes crush and bring along bugs and glitches. If you don't repair the iOS system on time, Roblox and other apps won't work properly on the iPad. To solve this issue, choose FoneGeek Software Company. This company offers a recovery program that can fix any device's iOS system without any data loss. You should use FoneGeek iOS System Recovery to repair your iPad's iOS system because; it is easy to use, cheaper, offers effective fixes, and is 100% safe and secure.
Follow these steps to repair iOS system issues on an iPad using FoneGeek iOS System Recovery;
Select your preferred repair mode.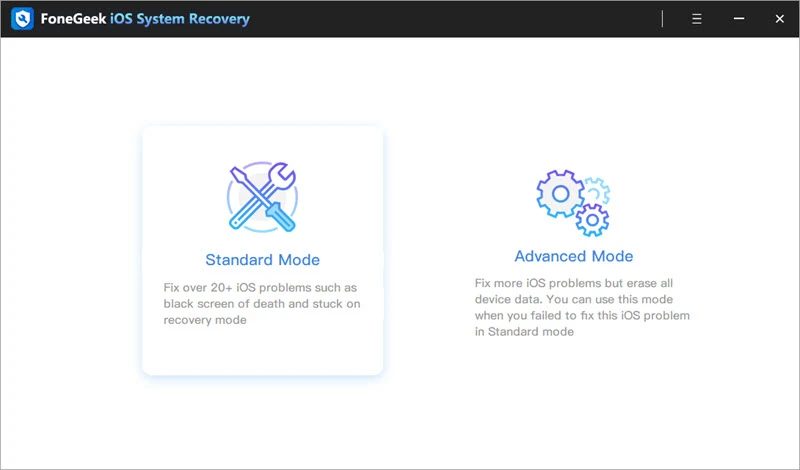 Using a USB cable, connect the iPad to the computer.
Choose a firmware version that matches the iPad and tap on 'Download'.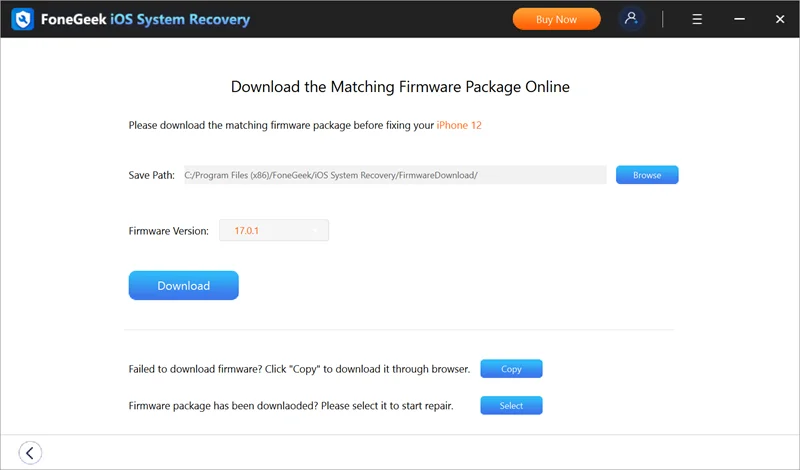 Once the download is complete, click on 'Fix Now' to initiate the system repair process.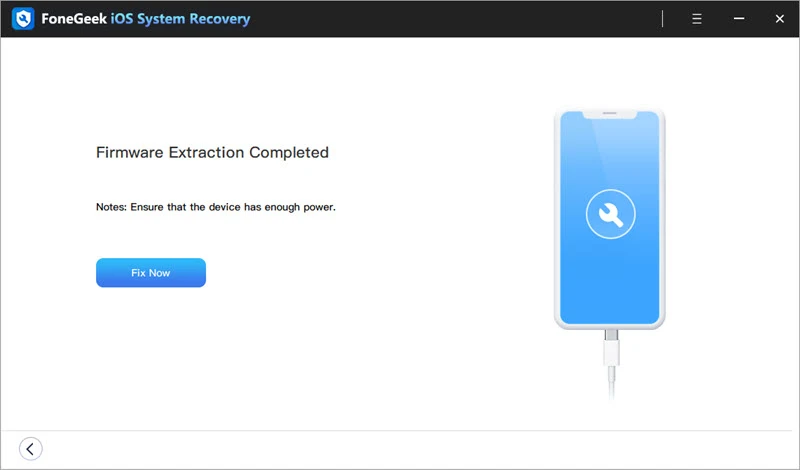 Conclusion
Roblox is one of the most used online gaming platforms; for this reason, users might experience some general connection problems. Various factors cause these problems, and this article has provided users with relevant solutions that can help you resolve these issues.