Safari is usually a fast and reliable web browser whether you're on Mac, iPad, or iPhone. Still, though, there are times when it runs into some errors just like other web browsers and apps. One of the errors that most users often come across is Safari can't open the page because the address is invalid.
This error message can pop up when you open particular sites like Facebook or YouTube, or for every page that you visit. It can be an annoying experience because the pop-up with the error message usually doesn't go away. Fortunately, it's not a serious problem and there are several simple troubleshooting steps that you can take to resolve it.
In this article, we'll share all these solutions to help you get rid of this error so that you can keep browsing on Safari as usual. Before we do that, let's see why this error occurs in the first place.
Why Does The Error "Safari cannot Open the Page" Occur?
You might come across 2 different 'safari can't open the page because the address is invalid' error messages. Although both of them prevent Safari from working as usual and they look quite similar, only one of them is genuine. The other is not a genuine error. We will focus on just the genuine error herein but first, let's shed some more light on this ingenuine error.
In case the error shows up in form of a website pop-up on your Safari browser, scammers or hackers might be targetting your iPhone or iPad for a potential financial scam. The motive behind the error is basically to trick you in a manner that the scammers can be able to access your money and financial information.
This scam pop-up with the 'cannot open page' error message is created so well that it looks genuine and official but it's not. It may even come in a different text form and language depending on your IP address location at the time. The scam pop-up may attempt to give you the perception that there's something very illegal you've done online and even coerce you to pay some unknown fine.
So, don't pay anything at all. What you should do is have an expert remove this virus from your iPhone as soon as possible. Otherwise, you won't be able to access and use your Safari browser.
The genuine error, on the other hand, will only show the message saying that the page can't be opened because the address is invalid. The cause of the error could possibly be a bug in your Apple device or another issue like corrupted files in cache memory. Fortunately, this genuine error can be easily fixed.
Fixing Error 'Safari Cannot Open the Page Because the Address Is Invalid'
Ensure You Have an Internet Connection
Safari often fails to open a web page because the internet connection is poor or has dropped out. Your Wi-Fi network could be having problems or probably you may have exhausted your cellular data. So, try testing your internet connection to see if that's the case.
Try opening several different web pages on your iPhone/iPad/Mac Safari browser. In case any of them opens, then there's nothing wrong with your internet connection.
If on every page that you visit in Safari you get the message that the address is not valid, try to load the same pages in a different web browser or on another device. It's possible that nothing may load at all. If that's the case, your internet connection probably has an issue. Therefore, try restarting your Wi-Fi router to see if the issue gets fixed. You can as well contact your network or internet service provider to help you fix it.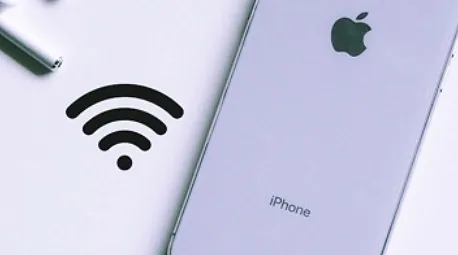 Refresh the Web Page in Safari
Sometimes a mistake can be made when typing a particular web address by hand. It's the same case with the links that you click on some websites. They could have been mistyped by the person who created them.
Therefore, ensure you double-check the address or web link on Safari address tab. Check for misspellings or even bad punctuation. Ensure too that you're not using .com when you're supposed to use something else like .org.
When you're satisfied that the spelling of the web address is correct, try to reload the page again by tapping or clicking on the Refresh icon (circular arrow) in Safari (top-right corner beside the address tab).
Alternatively, if you're using a Mac, you can reload the website without using the saved cache by pressing Option + Cmd + R. If it works, then you should clear the website data from your Safari browser as you may be having a faulty cache. We'll show you how to do this below.
Close Safari and Start it Again
Sometimes you may get the Safari can't open the page because the address is invalid error due to some issues with your Safari browser itself.
To fix this, you just need to quit the Safari browser and then launch it again. Follow these steps to do so:
On your iPhone's home screen, swipe up starting from the bottom or tap the home button twice to open all the running apps.
Find the Safari app and close it by dragging it off from the iPhone's screen.
Now tap on the Safari icon to open it.
Clear Safari Cache Files
Safari saves many kinds of data from various websites. It's possible for a corrupted file to end up in its cache memory and cause the safari can't open the page because the address is invalid error. Clearing the website data and history of Safari will remove all cache files and possibly get rid of the error. To do that:
Open Settings.
Tap on Safari.
Now tap the Clear History and Website Data option.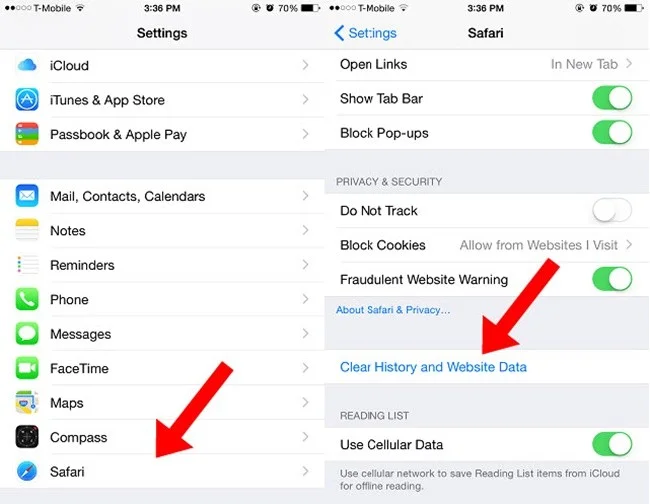 Force Restart iPhone
The next method you can try is force-restarting your iPhone. The process varies from different iPhone models:
If you have an iPhone 8 or a newer model (even iPhone 12):
Pressing the Volume Up button, then release it.
The press the Volume Down button and release it.
Lastly, press the Slide button but don't release it. Hold it down until there's an Apple logo on the screen.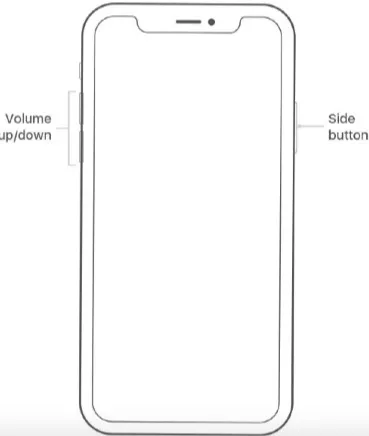 If you have iPhone 7/7 Plus:
Press the Volume Down and Side buttons concurrently and keep holding them until an Apple logo appears.
If you have iPhone 6 or an earlier model:
Press both the Side and Home buttons and keep holding them.
When the apple logo comes up, release the two buttons.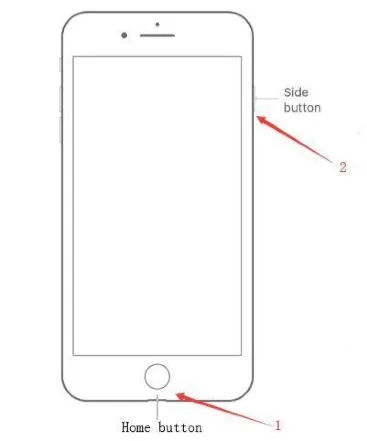 Change the DNS Server
You're very likely to end up with errors like this one if your device DNS server has a problem or is facing downtime. If that's the case, then you should try changing the DNS server to one that actually works. To do so,
Step 1. Go to Settings and open the Wi-Fi option. Tap the i icon beside your Wi-Fi network.
Step 2. On the next screen, navigate down and tap on Configure DNS.
Step 3. Now select the Manual option and tap Add Server to be able to add your own manual DNS servers. For instance:
USA/North America - 104.154.51.7
Europe - 104.155.28.90
Asia - 104.155.220.58
Other Areas - 78.109.17.60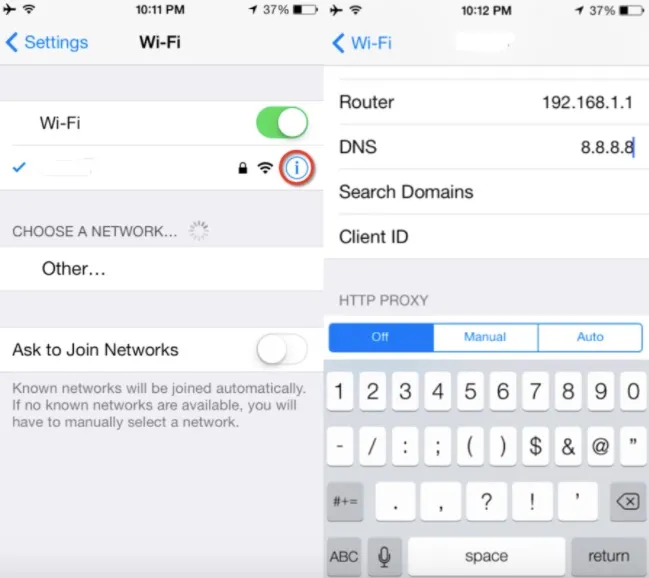 Ensure you tap Save so that you can save the changes you've made.
Clear Data on iPhone/iPad
Deleting the data on iPhone or iPad is yet another viable method that can fix safari can't open the page because the address is invalid error. Doing this will eliminate the virus that has been affecting your device.
Before you do this though, ensure you back up all the data so that you're able to restore them back once you completely wipe out the device. You should try this solution after you try all the rest and they don't work out.
Repair System Issues Causing "Safari cannot open the page" Message
If you're still facing the same problem, there's a high chance the issue lies with your device's core system. If that's the case, then that's not an issue that can be manually fixed since it requires dealing with the core files in your device's system.
Fortunately, there are a good number of software available in the market that can fix iPhone's operating system. One best example is FoneGeek iOS System Recovery. This is a reliable and very effective tool that can fix various different kinds of iOS issues that you can face on an iPhone or iPad. It offers the exclusice feature that's able to eliminate many different errors from your device including this one.
Here are steps to fixing 'Safari can't open the page because the address is invalid' error using FoneGeek iOS System Recovery.
First, download FoneGeek iOS System Recovery onto your computer and then install it.
After launching the software, head to the home page and click 'Standard Mode' option.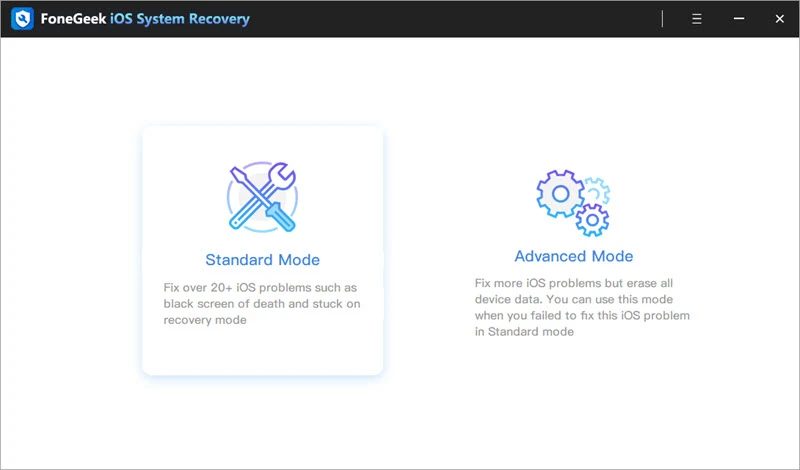 Get your iPhone connected to the computer and click the Download button on the following screen. The software will begin to download the ideal software package for your iPhone.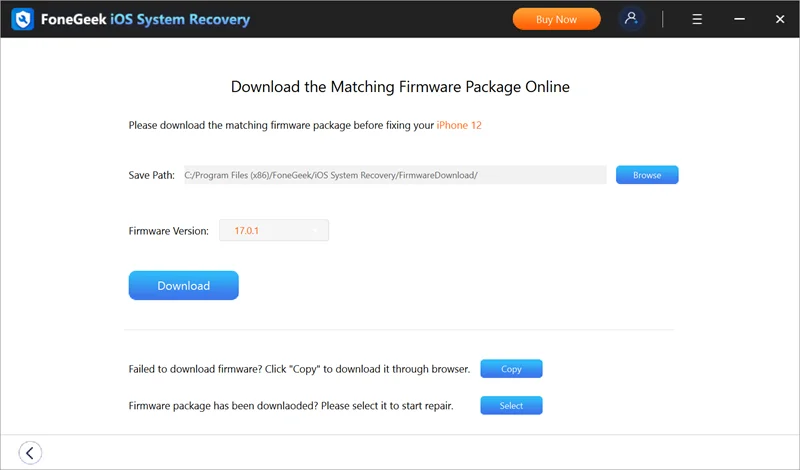 When the next screen appears, click on Fix Now. FoneGeek will start repairing your phone's iOS and fix the error. It will do so in just a short while.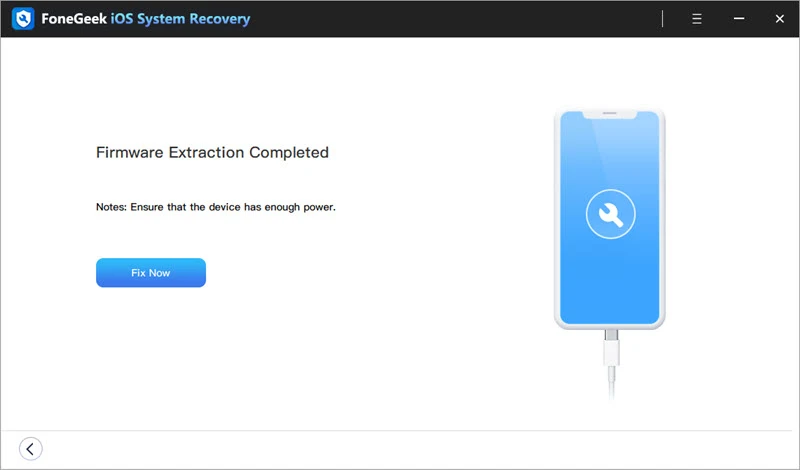 From there, it will notify you that the system repair is completed. Now just click the Done button to finish.
Conclusion
As you've seen, you can actually fix the Safari can't open the page because the address is invalid error by implementing any of the basic steps highlighted above. You'll be able to continue using your Safari browser as usual once the error gets fixed.
However, if the error still persists after trying the basic steps we've provided, then we highly advise you use FoneGeek iOS System Recovery. The error is likely due to a system issue that can be fixed with FoneGeek which is a powerful tool designed to repair the operating systems of Apple devices and fix many different issues affecting them. It's a reliable tool that will get rid of the error completely.