Snapchat is one of the most popular social applications in the world, and a large percentage of Snapchat users are iPhone users. Recently, an increasing number of iPhone users have reported that Snapchat crashes constantly on their iPhone. We've delved into this problem and come up with 5 most effective solutions.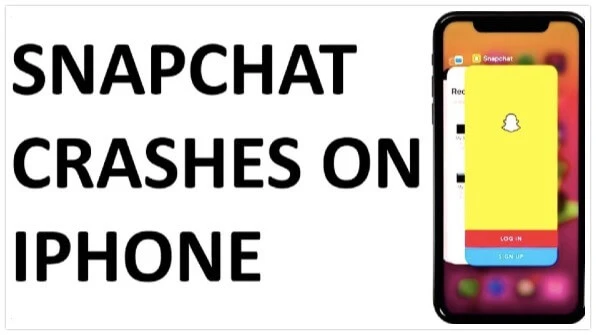 Way 1. Hard Reboot the Device to Fix Snapchat Crashing Issue
If you've just encountered this Snapchat crashing iPhone issue, you can try to restart the device. However, the normal reboot may not be thoroughly enough. You can come straight to to hard reboot the device, this will completely shut down your iPhone and everything on it, and thus completely relaunch the Snapchat app. Here's a guide to hard rebooting for different iPhones.
iPhone 6 and its derivatives: press and hold the Power button and Home button simultaneously until the Apple logo appears on the screen. It will take approximately 10 seconds.
iPhone 7 and its derivatives: press and hold the power button and volume button at the same time until the Apple logo appears on the screen, which takes about 10 seconds.
iPhone 8, iPhone 11/iPhone 11 Pro and newer models: Press and quickly release the volume up button, then do the same with the volume down button. Next, press and hold the side button until the screen dims, which takes about 10 seconds.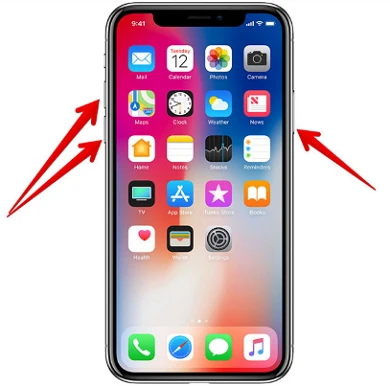 Way 2. Delete and Reinstall the Snapchat App
The app crash issue can be caused by some versions of Snapchat or corrupted apps on iPhone. A very simple yet effective way to solve this problem is to delete and reinstall the Snapchat application.
All we need to do is backup Snapchat's data, then delete the app and reinstall it from the app store.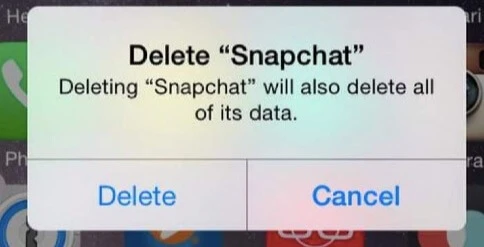 Way 3. Clear iPhone Storage and Force Close Background Apps
In fact, the lack of enough storage for a properly running application can also cause this problem. This means you'll have to delete some files, caches, photos, videos, and more to spare enough space for the Snapchat to run properly. Also, when too many background apps are running at the same time, iPhone's RAM may automatically close the snapchat to prevent the device from getting stuck. You can follow the steps below to close the background application and relaunch the Snapchat app.
Step 1: Open the Settings menu.
Step 2: Enter the General Menu and scroll down to select 'background App Refresh' option.
Step 3: A list of background applications will be displayed. Turn off the switch for applications that you do not want them to run all the time.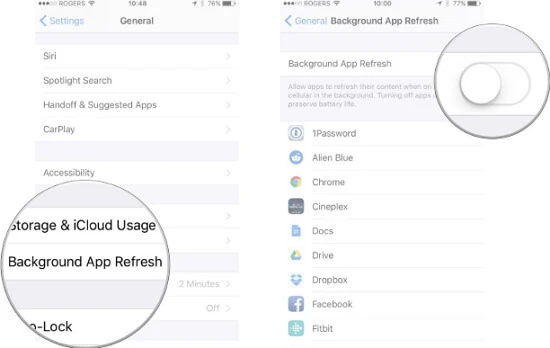 Way 4. Use an iOS System Recovery to Fix Snapchat Crashing Issue
In many cases, the issue of Snapchat keeps crashing are caused by iOS system errors or errors in certain applications. However, it is quite difficult to detect these errors, especially those who are unfamiliar with iOS system. So how do we fix this problem?
FoneGeek iOS System Recovery is a powerful iOS system repair tool that can easily repair over 20 iOS-related problems on almost all iPhones, iPads, iPods and Apple TVs, including Snapchat keeps crashing on your iPhone without damaging the device data.
Step 1: First of all, download the latest version of FoneGeek iOS System Recovery. Then install it and connect your iPhone to your computer. In this section, you must select Repair Operating System to fix iPhone errors to avoid losing data. Once it is done, click "Fix Now" to perform the next step.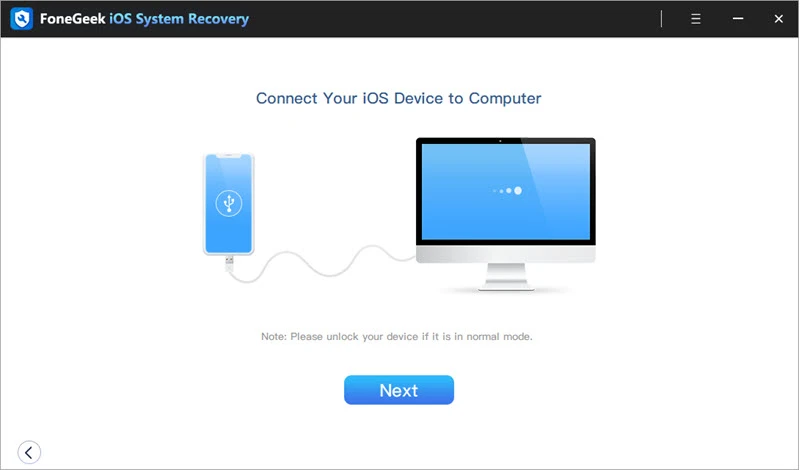 Step 2. When the iPhone is recognized, tap Download to start the firmware downloading process.
Step 3. To successfully download the firmware package for your iPhone, you need to verify all the iPhone information displayed on the screen, and then wait patiently for the verification to complete.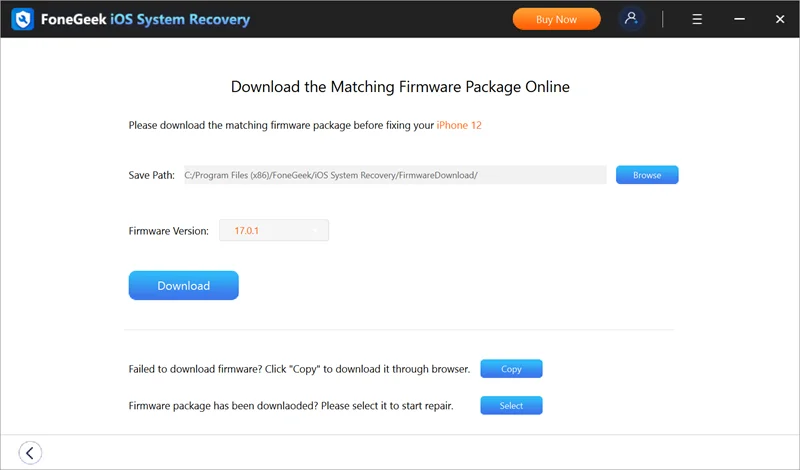 Step 4. Finally, extract the firmware package and the iOS Repair program will fix your iPhone errors immediately.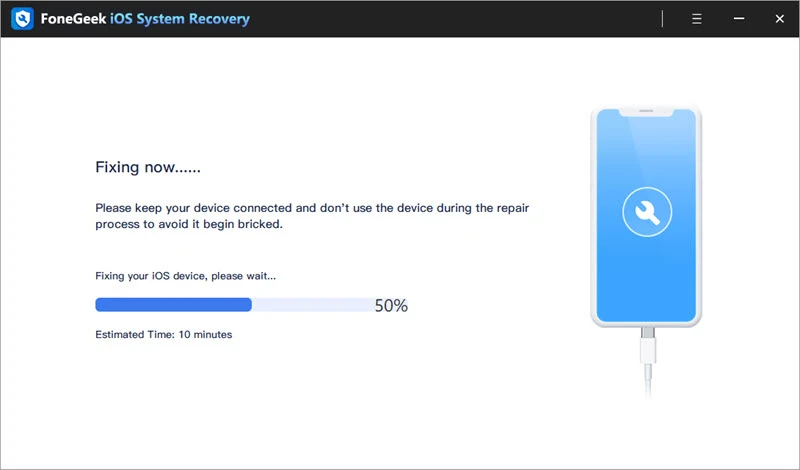 Way 5. Seek for Help from Apple Support Center
If the Snapchat crashing issue doesn't go away after you've tried all the previous solutions, then the last option is to go to the Apple's support center nearby. Do not take any action that could result in you losing your data before heading to Apple Support.

Joan J. Mims is interested in researching all tips about iPhone, iPad and Android. He loves to share useful ideas with all users.

Home
>
iPhone Issues
>Snapchat Keeps Crashing on iPhone: 5 Ways to Fix It