Apple's newest operating systems, i.e., iOS 14.8 and iOS 15, were released a few weeks back, and gradually everyone is beginning to have a view of what these operating systems entail. Recently, many reports of abnormal battery-draining have surfaced due to some of the latest features on the newest iOS releases.
Subsequently, there may be other factors causing the abysmal battery life, such as installing iPhone applications, Auto-Brightness, inability to disable location services, bad battery, and more. If you're one of those affected by Spotify battery drain after installing iOS 15 updates, you may want to consider the following fixes.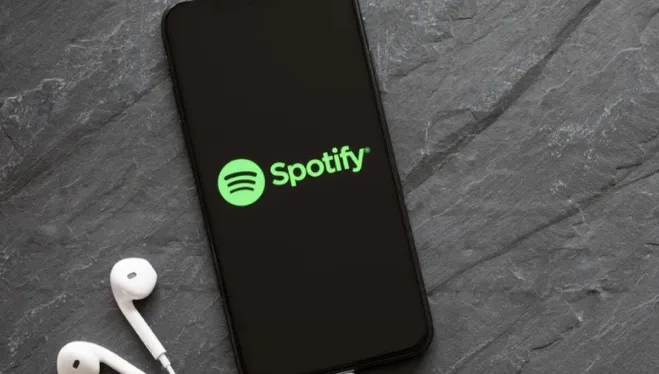 Top 9 Ways to Stop Spotify from Draining Your iPhone
1. Turn off Background App Refresh for Spotify
Background App Refresh is essential because it allows the iPhone to update its application content from the internet while you're not using them. It also handles actions like automatically syncing your files and preloading your social media content.
As important as this feature may look, it can fail to manage your power-hungry applications. These power-hungry applications may take a toll on your iPhone battery. Unfortunately, this may cause several issues to your iPhone, such as faster battery consumption or overheating.
Thus, as the Spotify forum moderators suggested, when there is a case of Spotify draining battery, you can disable the background app refresh for Spotify. By doing this, you can finally stop the Spotify battery drain.
To do that, Locate Settings on your iPhone > General > Background App Refresh and turn off the toggle beside the Spotify application icon.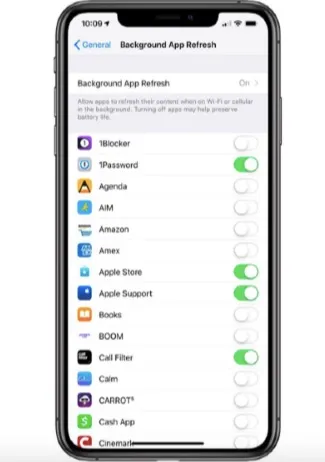 2. Getting Rid of the Spotify Widget
Widgets are primarily designed to let users access vital information of any installed applications from your smartphone's home screen. Features found on widgets can be reminders, weather updates, time, upcoming events, etc.
You may love to use widgets to view helpful information from your favorite application like Spotify, but this could result in poor battery life on your iPhone. Recently, there have been several reports on the Spotify draining battery, and you may consider getting rid of the Spotify widget from Home Screen.
To remove the Spotify widget from the home screen, locate Widget and tap on the Edit button. Click on the Minus symbol over the Spotify widget and select Remove Widget. Click on Remove to confirm and save changes.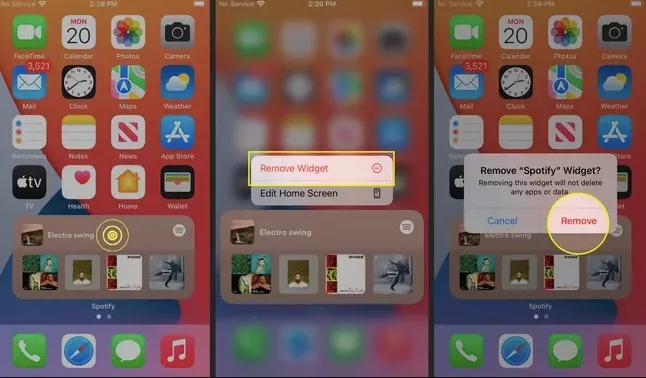 3. Disable Download Using Cellular in Spotify
If you're still experiencing Spotify draining battery issue on your iPhone, you may consider disabling cellular downloads in Spotify. This is another way to stop your iPhone battery from draining issues.
Try launching Spotify from your iPhone and click on the gear icon at the top right to open the settings. Scroll down and switch off Download Using Cellular.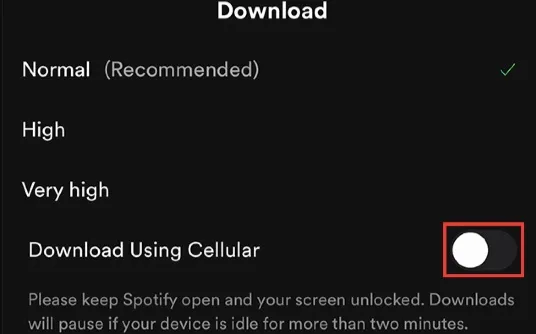 4. Disable Wi-Fi/Mobile Data
Putting off your iPhone's Wi-Fi or Cellular networks can help to prevent battery drain. If you have complained about Spotify draining battery, this could be a quick fix.
Depending on the model of your iPhone, swipe up from the bottom or down from the top right corner > Tap the icon to Disable Wi-Fi or Mobile Data.
5. Force Quit Spotify and Hard Reset iPhone
This could also be a solution to Spotify draining battery problems. To force kill the Spotify application on your iPhone, follow these steps.
To hard reset iPhone:
On iPhone 6s/6s Plus: Simultaneously, hold down the side and home button to fix this problem.
On iPhone 7/7 Plus: On the iPhone 7/7 Plus, press down both the volume down button and the side button simultaneously and wait until the Apple logo appears.
On iPhone 8 or later: Separately, push down and release both the volume up and down button. Hold down the side button after pushing the volume down button and wait until an Apple logo appears on the screen.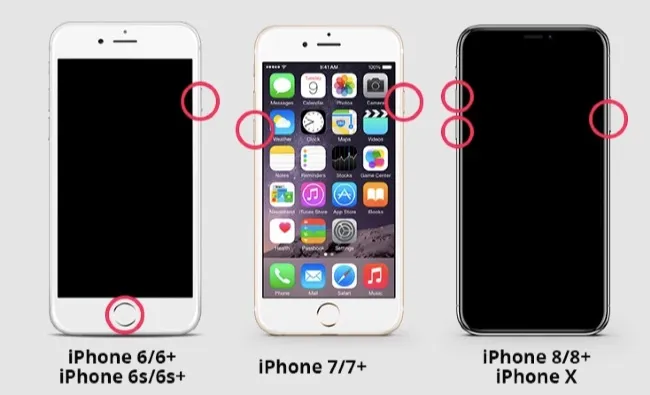 To quit Spotify:
On iPhone with Touch ID: Double press the home button and swipe to locate the Spotify app to quit the application.
On iPhone with Face ID: On iPhone with face ID, swipe up from the home bar > locate the Spotify app to force quit.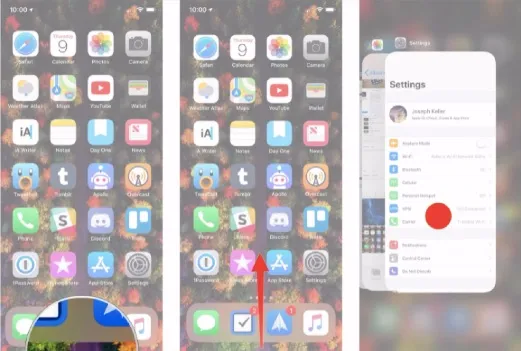 6. Update Spotify App on iPhone
Updating the Spotify application can also help to solve Spotify draining battery issue. The outdated application could be the root cause of the problem.
To update the application, locate the App Store, tap on your profile icon at right corner of the screen, and tap the button to download or update the Spotify application.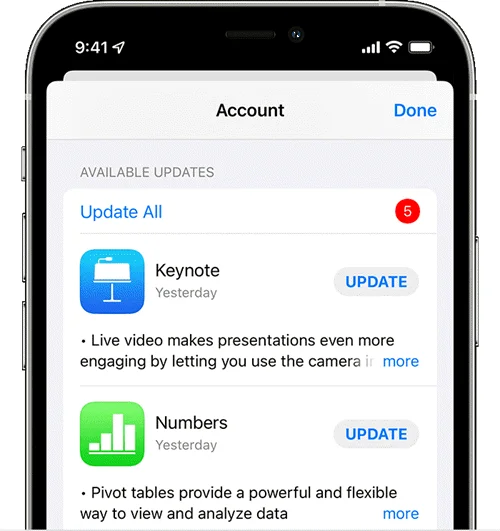 7. Reinstall Spotify
Reinstalling Spotify can also be another reliable solution to stop Spotify from draining battery problems.
Long press on the Spotify application icon, select Delete App and confirm Delete.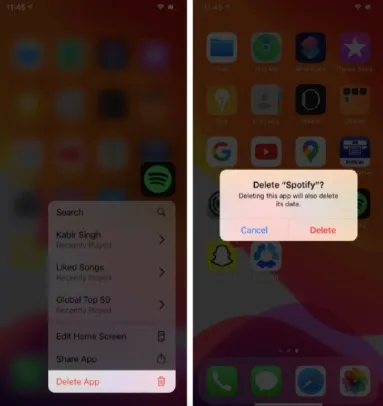 8. Try the Offline Mode on Spotify
Spotify offers premium users access to stored music when offline. If you're a premium user, you could try turning off the Spotify application to save battery life and data.
Launch the Spotify app, locate Settings -> locate Playback -> turn off the toggle on the offline option.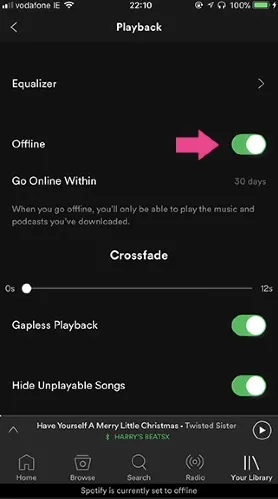 9. Update iOS Version on iPhone
If you're still experiencing the iOS 15 Spotify battery drain issue, you can wait for the next update. Previous times have shown Apple is consistent with update releases. So, you won't have to wait too long to install the latest update.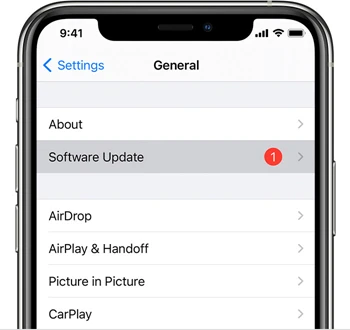 If Spotify Draining Battery due to iOS Glitch, Try FoneGeek iOS System Recovery
iOS glitches may be the reason for Spotify battery life problems, but with the help of FoneGeek iOS System Recovery, you can fix iOS problems like the white Apple logo, boot loop, recovery mode, and more. If you're willing to resolve the issue using FoneGeek iOS System Recovery, here's what to do:
Download and install FoneGeek iOS System Recovery on your computer. Then select the "Standard Mode" option.
Plug in your iPhone to your computer using the USB.
Tap the "Download" button to download your iPhone's firmware package.
Click on "Start Repair" to start repairing your device. After progress completion, you can now use Spotify without any problems.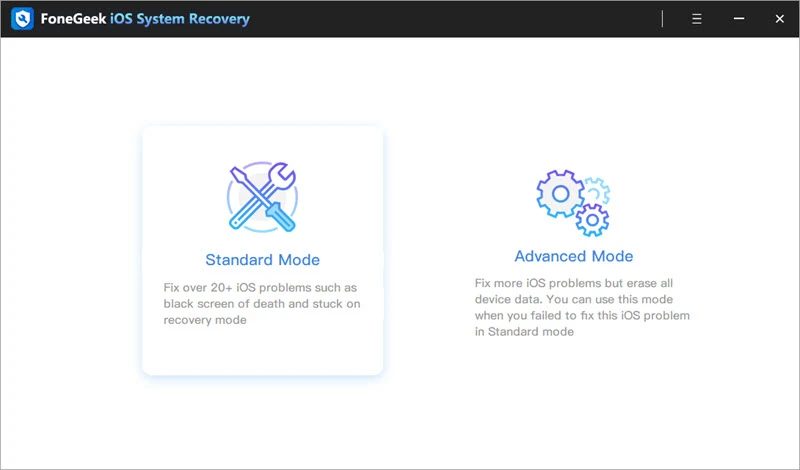 Conclusion
Battery issues can be related to hardware issues, while some can be connected to the latest iOS 15 software updates. These may mean many things, including updates not tested thoroughly for public use. Whenever the latest iOS operating system update is released, it is installed on a dozen iPhone devices. Users may want to try the steps given above to resolve their Spotify battery drain or try FoneGeek iOS System Recovery to have a quick fix to the issue.