User Concern
"How to solve 'Verification Failed! There was an error connecting to the Apple ID server'?"
Are you trying to log in to iCloud account, iTunes and App Store or any other iCloud services but getting the "Verification Failed. There was an error connecting to the Apple ID Server" error message?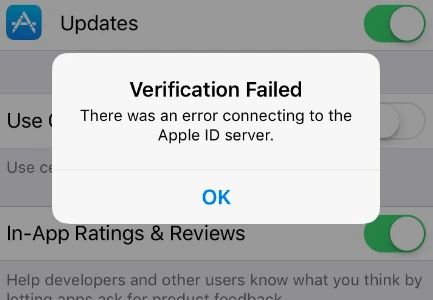 This is a fairly common problem that can occur on any iPhone, iPad and Mac for various reasons, such as internet connection, incorrect settings, certificate settings, or the Keychain Access etc.
Don't worry. In this article, we will focus on some of the things you can do to fix this verification error on your iPhone/iPad. Let's check out.
Tip 1: Restart Your iPhone or iPad
One of the first things you should do when experiencing this problem on your iPhone is to restart the device. If a simple restart doesn't work, you may need to force restart the iPhone. Here's how to do it for different iPhone models:
For iPhone 6s and earlier: Press and hold the Power button and Home button at the same time until the Apple logo appears on the screen and the device restarts.
For iPhone 7 and 7 Plus: Press and hold the Side (Top) button and the Volume Down button together until the Apple logo appears.
For iPhone 8 and later: Quickly press and release the Volume Up button, quickly press and hold the Volume Down button, then press and hold the side button until the Apple logo appears.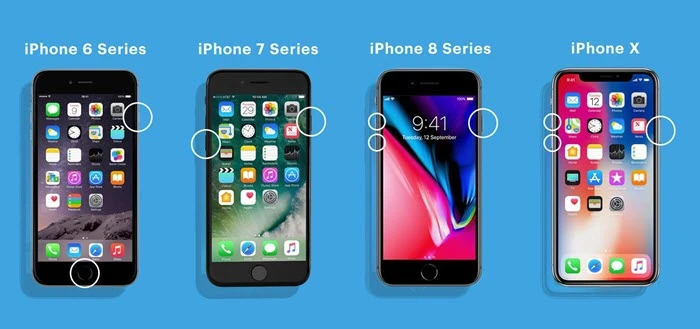 Tip 2: Check Apple System Status
This verification problem may also occur if the Apple Server is down for maintenance or temporary outage. So, if restarting the device doesn't work, consider checking the Apple System Status page to make sure that the server is working normally before attempting any other solutions. Here's how to do it:
Visit Apple System Status page on your iPhone, iPad or computer.
Look for "Apple ID" in the list of services and check if it is available.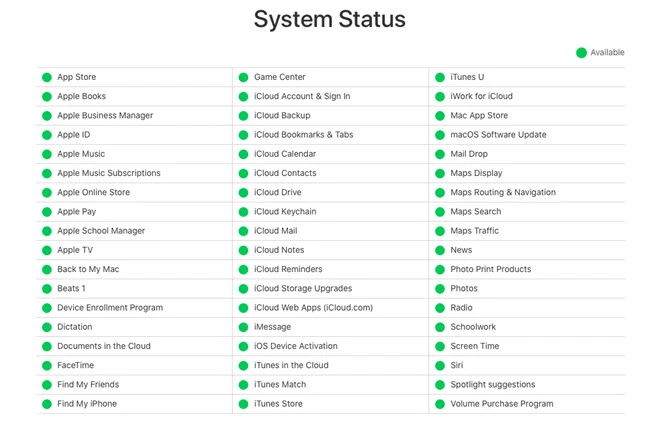 If the dot next to it is green, then it means that server is working just fine. But if it is grey, it means that the server is under maintenance in which case all you have to do is wait until the server is back online.
Tip 3: Check Network Connection
This error message can also appear when the iPhone/iPad is not connected to the internet. To access iCloud or App Store, your device needs a stable network connection. The following are some of the things you can try:
On your iPhone/iPad, go to Settings and turn off WiFi. Wait for several seconds and then turn it back on again.
Restart the WiFi router and then reconnect the device to the wireless network to see if this works.
If the Apple ID server verfication problem persists, you can trying to connect to a different WiFi network.
You can also try resetting the network settings to fix the issue. To do that, go to Settings > General > Reset > Reset Network Settings.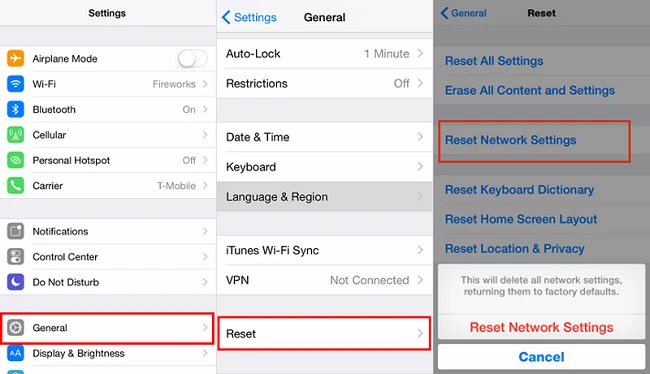 Tip 4: Sign Out from iTunes & App Store
You might also be able to fix this problem by signing out of iTunes & App Store and signing back in. This can help to establish a fresh connection for your iPhone with the Apple servers. Here's how to do it:
Open the Settings on your device and then tap on "iTunes & App Store".
Tap on your Apple ID and then choose "Sign Out".
Sign back in to see if the problem has disappeared.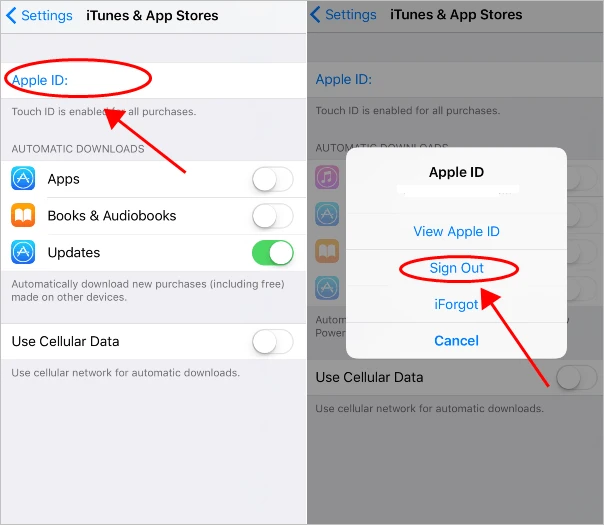 Tip 5: Update Date and Time
Your iPhone may fail to connect to the Apple ID server is it is set to a wrong date or time. Updating the date and time on the device may work to solve this problem. To do it, follow these simple steps:
Go to Settings > General > Date & Time.
Look for "Set Automatically" and make sure that it is turned on.
Also, make sure that the time zone correct before rebooting the device.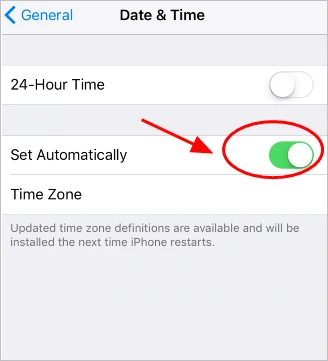 Tip 6: Change Your Apple ID Password
The verification issue may occur if your Apple ID password not meets Apple's strength requirements. In such case, you can set a stronger password to resolve this problem. Here's how to do that:
On your iPhone or iPad, open the Settings app and tap on [your name].
Go to "Password & Security" and choose "Change Password".
Enter a new password for your Apple ID and then click on "Change".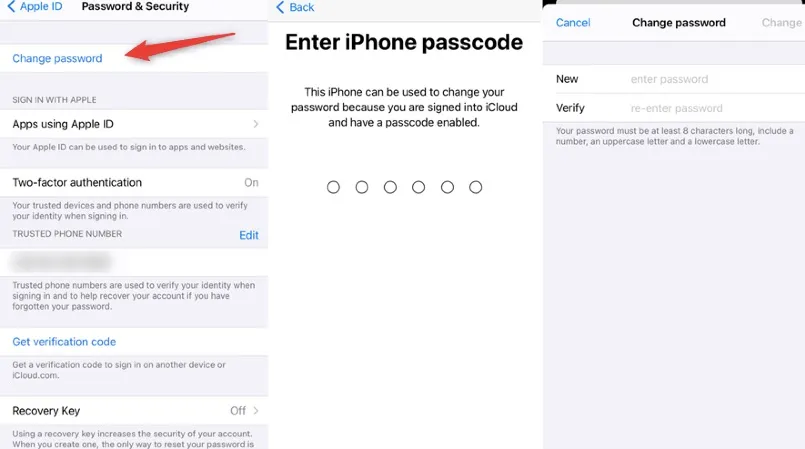 After chaging your Apple ID password, restart your iPhone/iPad and check if the problem has been fixed.
Tip 7: Use Verification Code
Sometimes the error occurs because your iPhone or iPad failed to sync with your Apple ID. In this situation, you can try to use a verfication code on another Apple device to confirm your login.
Sign in with your Apple ID on another iPhone or iPad.
Go to Settings and then click on your name, then choose "Passcode & Security".
Scroll down to tap on "Get Verification Code", then enter the code into the iPhone that has the verification error.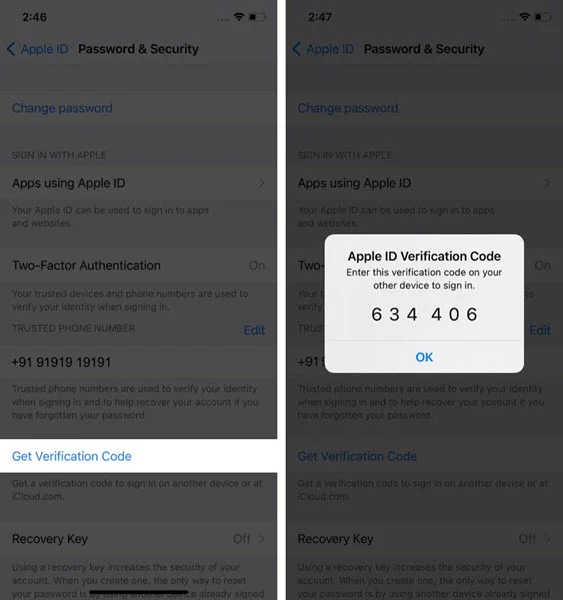 Tip 8: Update iOS to Latest Version
If the verification error persists, you should update your iPhone or iPad to the latest iOS version. Updating the device can help to solve many software glitches, including this one.
To check for iOS update, go to Settings > General > Software Update. If an update is available, tap on "Download and Install". After the device restarts, check if it can connect to the Apple ID server.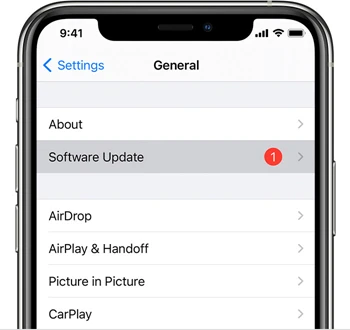 Tip 9: Remove Apple ID and Sign In
If all the solutions above don't work to fix this problem, you can make use of FoneGeek iPhone Passcode Unlocker. This program will help you removing the problematic Apple ID, allowing you to create a new Apple ID that you can use to sign in. Some of its features include the following:
Easily remove an Apple ID from any iPhone or iPad even if you have lost the password.
Bypass all types of screen locks on iOS device including 4-digit/6-digit passcode, Touch ID and Face ID.
Compatible with all iPhone and iPad models and all versions of the iOS firmware including iOS 16/15.
It has a very simple to use interface, making it the ideal solution even if you have never used similar software before.
Highly recommended by D-addicts, GetDroidTips, Twitgoo, iLounge, Knowtechie and many other media sites.
Here's how to remove the Apple ID from iPhone without knowing the password:
Step 1: Download and install FoneGeek iPhone Unlocker tool to your computer and launch it. In the main window, click on "Unlock Apple ID" to begin the process.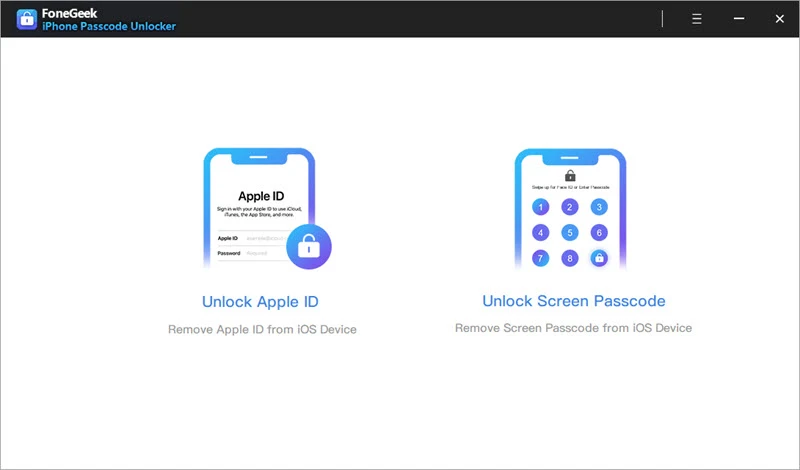 Step 2: Connect the iPhone to the computer using USB cable. Enter the device's passcode to unlock the device and get it to trust the computer.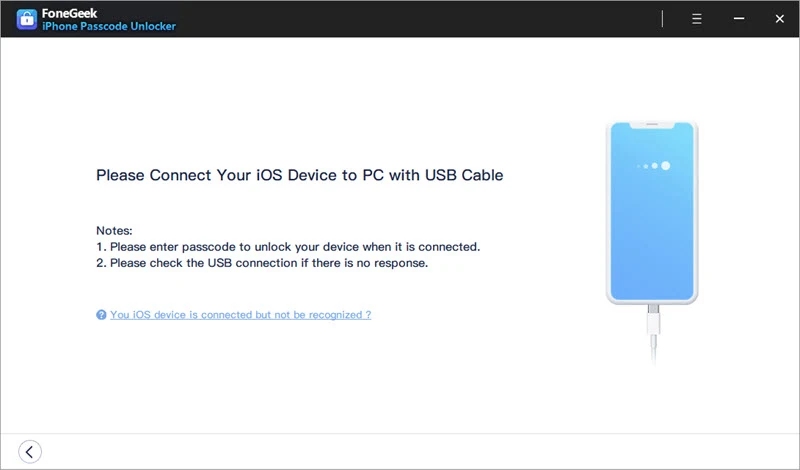 Step 3: Click "Start Unlock", the program will immediately remove the Appe ID on the device.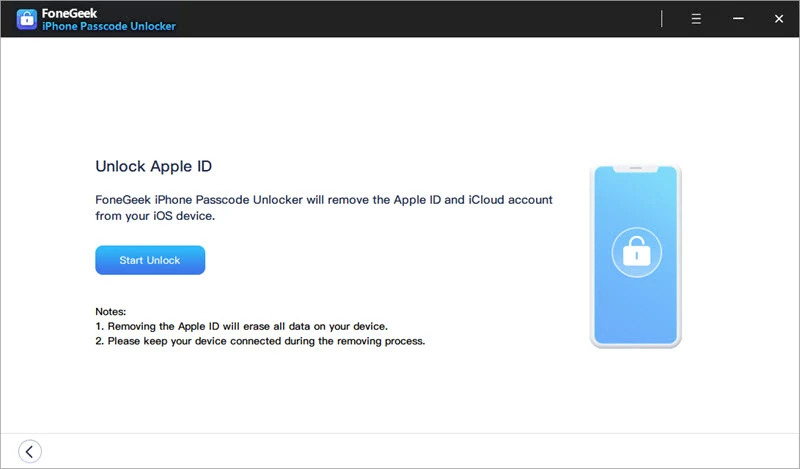 When the process is complete, a popup will appear notifying you that the Apple ID has been unlocked. You can then sign in to the device using another Apple ID or set up a new one. Please note that the unlocking process will erase all your data on the device, so we suggest you to backup iPhone data before doing this.