Wondering why the message "Trust This Computer" keeps popping up on your iPhone even if you tapped 'Trust'?
The idea of the message notification "Trust This Computer" is to establish a secure connection between your iOS device and your computer. By trusting a computer, you are allowing your iOS device to sync with the computer and allowing it to access your photos, videos, contacts and other data. Your iPhone would also remember the computer as 'trusted' from then on once you've established connection.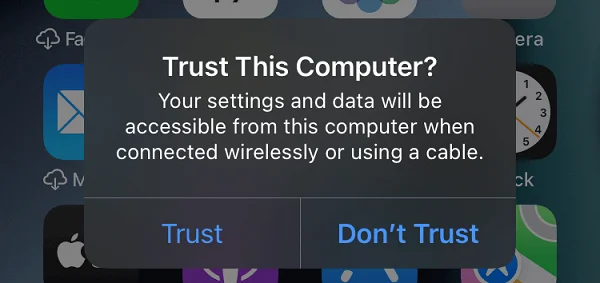 There are special cases however where iPhone users encounter the "Trust This Computer" alert repeatedly popping off on their screen. I for one have encountered the same issue when tapped 'trust' and expected it to be done but somehow, my iPhone still is prompting me to "Trust This Computer".
There are several reasons why this can happen to your iOS device, and fortunately we have several solutions that should solve the problem with ease.
About the "Trust This Computer" Alert on iPhone
The first time you try to establish a connection between your iPhone or iPad to a computer, you will get prompted with a notification saying "Trust This Computer". Tapping "Trust" would authorize the connection between your iPhone and computer. Normally, it wouldn't ask again unless you connect to a new device, but in some cases, the "Trust This Computer" keeps popping up for some users. On the other hand, if you tap on "Don't Trust", your computer won't have access to your phone's data.
Actually, lots of iPhone users are having the same concern. Depending on your circumstance, there can be few reasons why this is happening. It could be your computer acting up, your cable not working properly, or your iPhone may not be up to date. No matter the reason, there are certain steps to follow to solve the issue.
How to Stop "Trust This Computer" Message on iPhone
1. Update the iTunes
There have been some cases where updating iTunes fixed the issue of "Trust This Computer" repeatedly popping out. It is also recommended to update any other Apple-related software you may have. Certain mobile functions are linked to some software and works best if updated to their latest version.
To update your iTunes, click "Help" then click "Check for Updates". You will be prompted to download and install the latest version.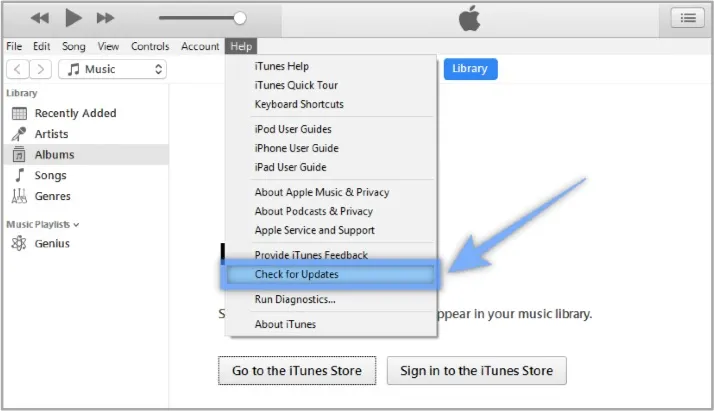 If you're running a Windows 10 computer, make sure that the iTunes Helper app runs automatically at startup. Just go to your Settings > Apps > Startup and then look for the iTunesHelper, and toggle "On".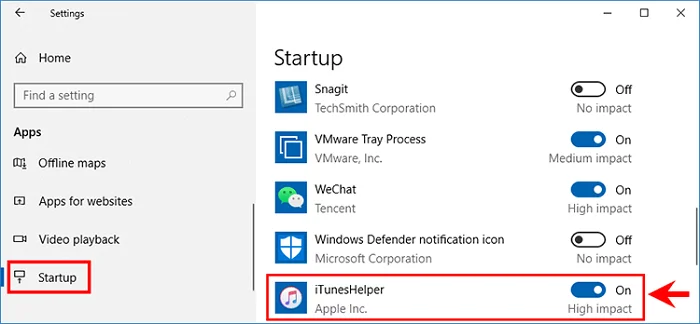 2. Reset Trust Settings
In order to turn off "Trust This Computer" alert from popping out repeatedly, you can try changing your trusted computers' settings as well as other system settings. Do take note that resetting your settings will not only reset the connection to your computer, but also reset your iPhone's location and privacy data to default. The idea of this solution is to remove any associated computers to your device and start anew.
To reset trust settings of your iPhone, go to Settings and tap on General.
Scroll down to choose the option Transfer or Reset iPhone.
Tap on Reset > Reset Location & Privacy. Enter your passcode if asked.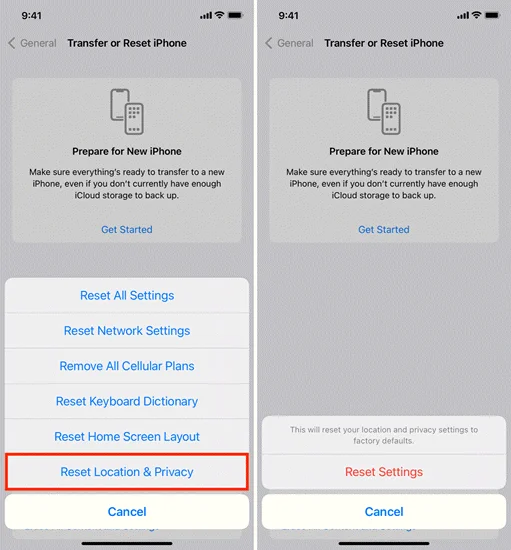 If the issue is not fixed, you can also try resetting network settings by going to your iPhone Settings. Then tap on General > Transfer or Reset iPhone > Reset > Reset Network Settings.
3. Turn Off Personal Hotspot
This solution may not be effective to most users, but reports state that it can be effective for some. It's a super easy solution that might solve your "Trust This Computer" keeps popping up issue.
Open your iPhone Settings app and tap on the "Personal Hotspot" and toggle off "Allow Others to Join".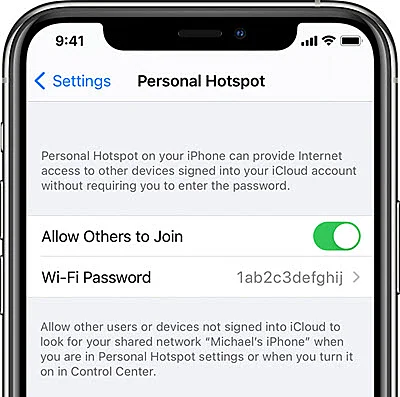 4. Disable Apple Device
Disabling your iOS device can be tricky because not only will it stop the "Trust This Computer" popping up repeatedly, but it will also stop syncing your data and other data transfers from your iOS device to the computer. Instead of syncing your iPhone and computer, computer will simply charge your device and not establish a data connection.
Connect your iOS device to your computer and then proceed to Control Panel.
Under control panel, open Hardware & Sounds and click on Device Manager.
Look for the name of your device and right click on it, then click Properties.
Go to the hardware tab and click Properties, then go to the Driver tab and click on Disable.
5. Fix iPhone with iOS Repair Tool
If none of the above worked in fixing your "Trust This Computer" keeps popping up issue, you can try using FoneGeek iOS System Recovery. It is a powerful and trusted repair tool that is designed to fix multiple iOS software issues, including the repeated "Trust This Computer" notifications. The best thing about the app is that it doesn't affect any of your data, but instead focuses on your iOS to make sure your device is running as it should.
Here are some of the key features of FoneGeek iOS System Recovery
Fix various iOS system issues including update failure, stuck at Apple logo, boot loop, white screen, and device not turning on.
Your data will not be compromised since the tool only touches on your iOS system.
The tool supports all iOS versions from iOS 8 up to iOS 17.
Very easy to use and ensure high success rate of repair.
Follow the steps below to fix "Trust This Computer" keeps popping up on iPhone:
Download FoneGeek iOS System Recovery and install it on your computer. Open the software and select "Standard Mode".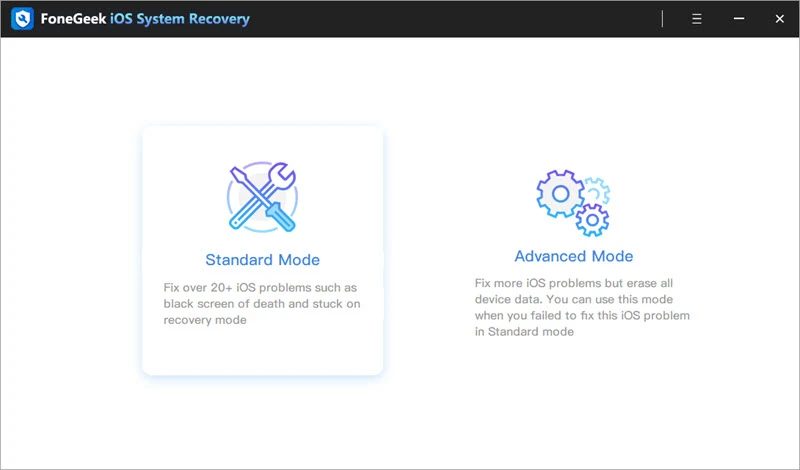 Connect your iOS device to the computer using USB cable and tap "Trust" once prompted. Click "Next" and wait for the tool to recognize the device.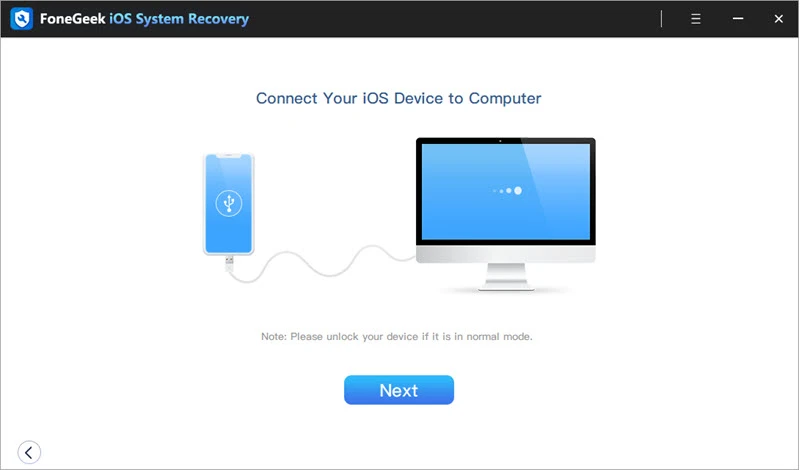 Click "Download" to get the latest firmware required to fix your phone issue. Once download is complete, click on "Fix Now".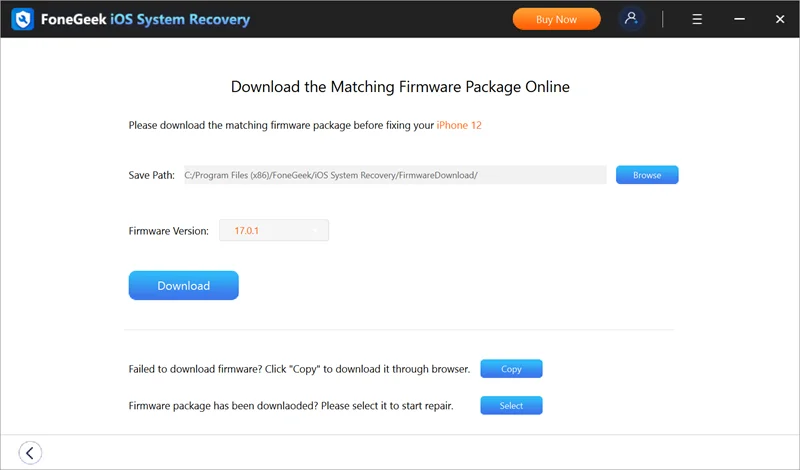 Conclusion
Trust This Computer keeps popping up is a common issue among iPhones. There are however a few solutions that you can easily follow. Although some may not be effective in your case, there are other methods that could fit your preference.
If all else fails, not to worry because there are still powerful repair tools out there that you can use such as FoneGeek iOS System Recovery. It has proven to be safe and effective and is currently being monitored to deal with the many issues in the iOS system, including the trust this computer keeps popping up on iPhone issue.