User Concern
"I recently updated to iOS 16 and my iPhone 13 has stopped accepting Face ID. I have repeatedly restarted the phone; each time it tells me 'Unable to activate Face ID on this iPhone'. How do I restore Face ID?"
A lot of people have experienced Face ID activation issues especially after an iOS 16 update and perhaps one of the most common problems is the error message of "Unable to Activate Face ID on this iPhone".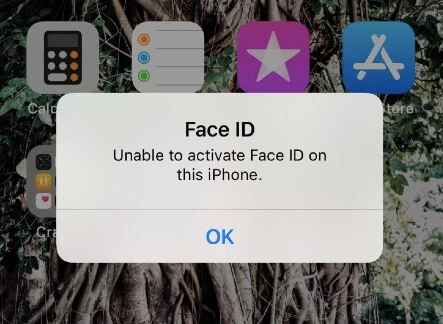 This error prevents users from setting up Face ID or using it correctly. In this article, we will explain some possible reasons for unable to activate Face ID on this iPhone and what you can do to fix this error.
Part 1. Possible Reasons for Unable to Activate Face ID on This iPhone
Below are some possible reasons for the error "Unable to activate Face ID on this iPhone":
You have dropped your iPhone and the TrueDepth camera has been damaged.
You have replaced the broken screen of your iPhone from an unauthorized service center and thus caused damage to the device.
You have rencently updated the iOS version on your iPhone and then unable to use the Face ID.
Part 2. What Should Be Considered Fist When Unable to Activate Face ID
Before we get into more in-depth solutions, it is likely that the problem is caused by the improper use of Face ID and therefore you should consider the following:
2.1 Make Sure Nothing is Covering Your Face
To set up Face ID, the TrueDepth Camera on you iPhone should be able to recognize your face properly. Make sure that your entire face including your eyes, nose and mouth are fully visible to the camera. Do not wear a face mask or sunglasses when attempting to set up Face ID and make sure you are in a well-lit room.
2.2 Make Sure Nothing is Covering the TrueDepth Camera
At the same time, you need to make sure that nothing is covering the TrueDepth camera. If the iPhone has a screen protector or phone case, remove it before attempting to set up Face ID. You should also clean the camera to remove any dust or dirt that could be obscuring the camera.
2.3 Make Sure iPhone is in Portrait Mode
On iPad, you can use Face ID when your device is in any orientation. However, on iPhone, you need to put the device in portrait orientation to allow the camera properly "seeing" your face.
2.4 Make Sure iPhone is an Arm's Length or Closer
In addition, your iPhone or iPad has to be closed enough to your face to adequately capture your face's details for Face ID working correctly. The device shouldn't be further than arm's length and also make sure that there is adequate light on your face.
Part 3. Fix Unable to Activate Face ID on This iPhone Error without Data Loss
This problem is often an indication of iOS system errors and therefore requires solutions that will fix the iOS system itself. The best tool to do that is FoneGeek iOS System Recovery. It can be used to repair the iOS system, fixing various iOS-related problems including Face ID activation issues. The following are just some of the program's features:
Fix many different iOS issues including Face ID issues like iPhone unable to activate Face ID, iPhone stuck in Apple Logo, iPhone stuck in Recovery mode, iPhone won't turn on, and much more.
It ensures a 100% success rate and is very easy to use, allowing users to fix any iOS device in just a few clicks.
When using its exclusive technology to repair the device, the data on the device remains intact.
Works well on all iOS devices and iOS versions, even the newest iPhone 14/13/12 and iOS 16/15.
Highly recommended by Mobile Mall, GetDroidTips, Inspirationfeed, Techjury, Pakainfo and many other media sites.
To fix unable to activate Face ID on this iPhone, download and install FoneGeek iOS System Recovery on to your computer and then follow these simple steps:
Step 1: Launch this FoneGeek iOS repair tool and choose "Standard Mode" on the home screen.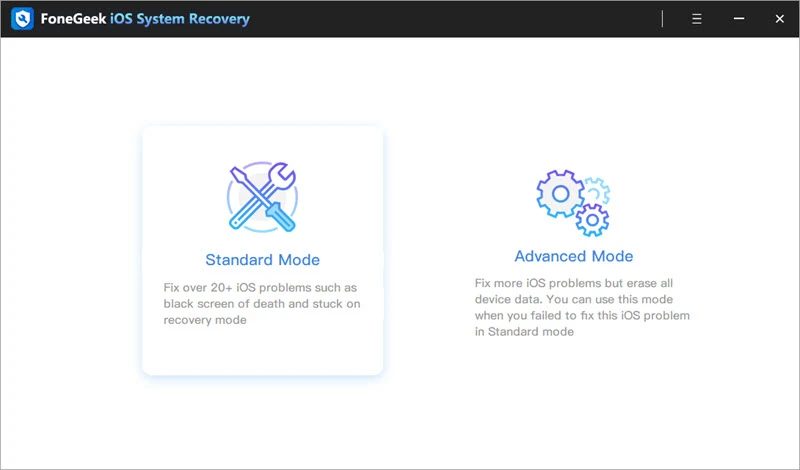 Step 2: Then connect your iPhone to computer using an USB cable.The program will detect it and then provide different firmwares for the device. Select one and then click "Download".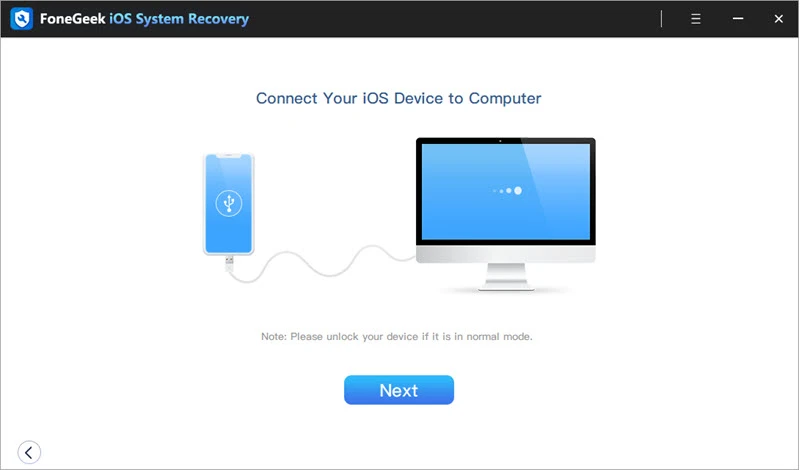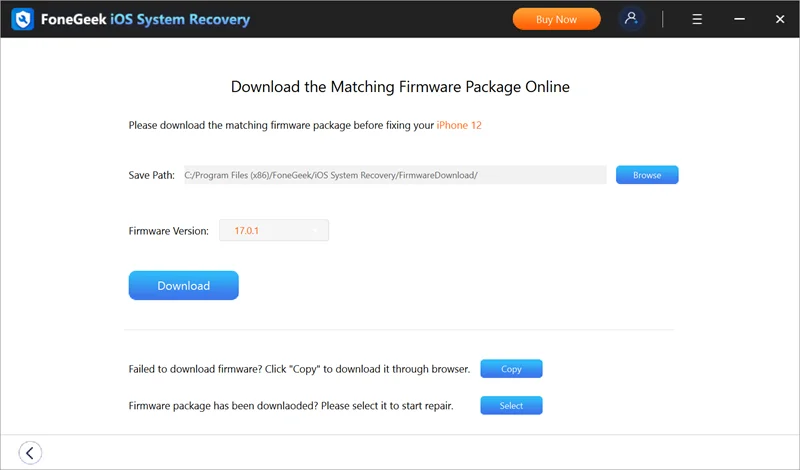 Step 3: Click on "Fix Now" and the program will immediately begin repairing the device. As soon as the repair process is complete, the device will restart and you should have no problems setting up Face ID.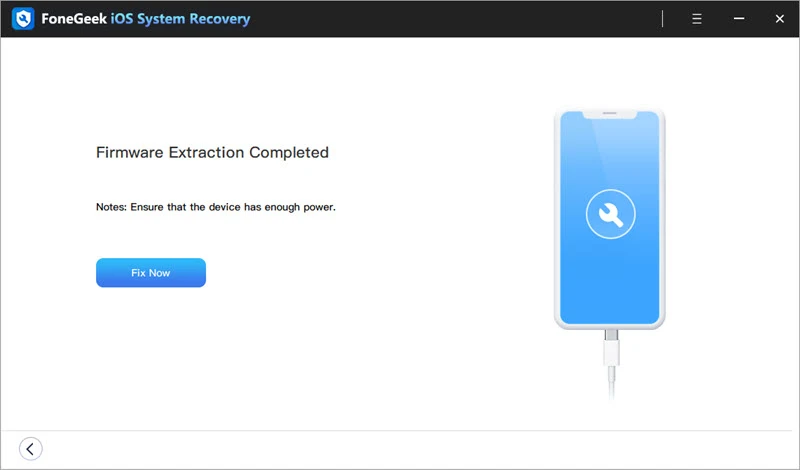 Part 4. Other 6 Basic Ways You Can Try to Activate Face ID on Your iPhone
If you are certain that you're using the camera correctly, but you are still unable to activate Face ID on your iPhone, try the following simple solutions:
4.1 Turn Off and Turn On Face ID
This is one of the simplest solutions for any issues you may have with Face ID. It refreshes the feature and get it to start working normally again. Here's how to do it:
Open Settings on your iPhone, scroll down to "Face ID & Passcode" and tap on it.
Go to "Face ID" and then toggle off "iPhone Unlock, iTunes & App Store, Apple Pay, Password Auto Fill".
Wait for some time and then toggle on everything which you are trying to use Face ID.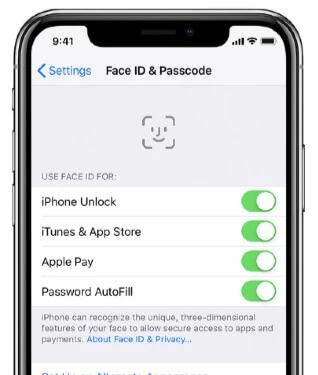 4.2 Restart or Force Restart iPhone
Restaring your iPhone is also a great way to refresh the device and may even get Face ID working normally again. If a simple restart doesn't work, you can try a force restart. Here's how to do that:
For iPhone 8 and later models: Quickly press and release the volume up button and then do the same with the volume down button. Then press and hold the power button until the Apple logo appears on the screen.
For iPhone 7 and 7 plus: Press and hold the power and the volume down button until you see the Apple logo on the screen.
For iPhone 6 and earlier models: Press and hold the power and the home button until the Apple logo appears.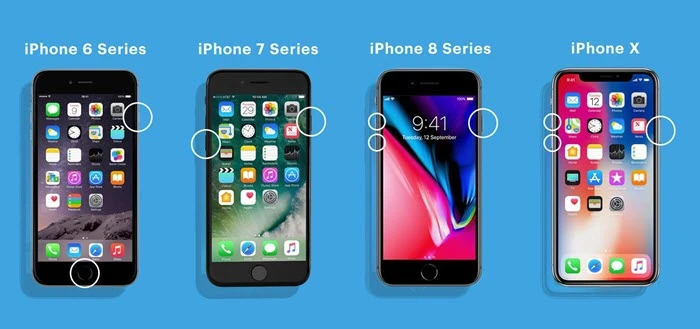 4.3 Reset Network Settings
If force restarting didn't help to solve the Face ID activation issue either, you can try to reset network settings on your iPhone. Here's what you need to do:
Go to Settings > General > Reset.
Tap on "Reset Network Settings", then enter the device's passcoe to confirm the action.
Once it is done, restart your iPhone and check if the Face ID can be set up properly.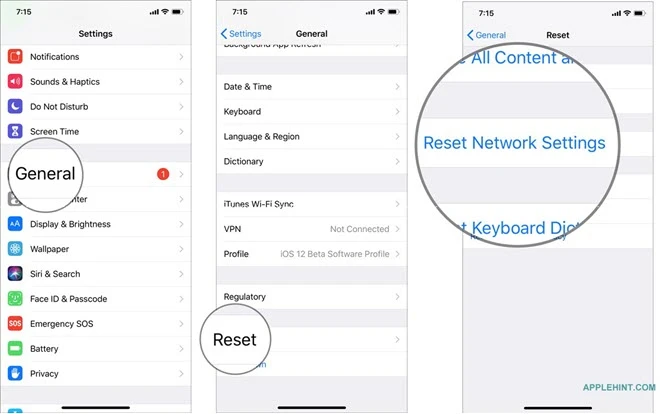 4.4 Reset Face ID
You can also reset Face ID to remove any settings that could cause this feature fail to work. Here's how to do it:
Head to Settings on your iPhone and tap on "Face ID & Passcode".
You may need to enter the current passcode on the device.
Scroll down to the bottom and tap on "Reset Face ID".
Then tap on "Set up Face ID" to set it up again.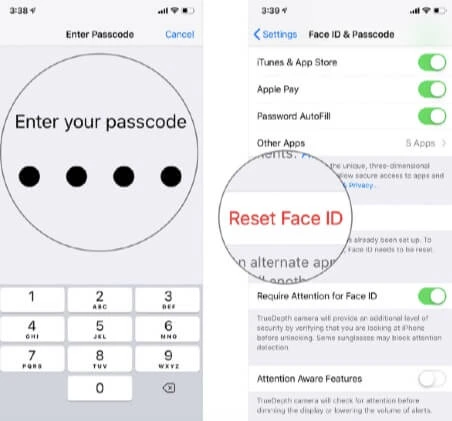 4.5 Reset All Settings
If resetting the Face ID settings doesn't work, try resetting all the settings on your iPhone or iPad. Follow these simple steps to do it:
Open Settings and then tap "General".
Tap "Reset" and then choose "Reset all Settings".
Enter the passcode when prompted to complete the process.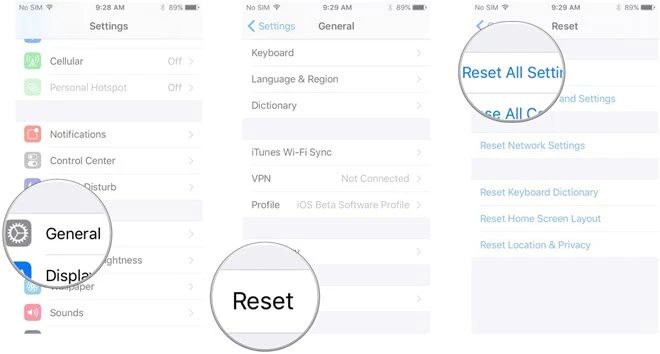 4.6 Update iOS Version
An iOS update often has bug fixes that can help fix issues such as Face ID cannot be activated. To update the iOS on your iPhone, follow these simple steps:
Connect your iPhone/iPad to a strong Wi-Fi network and then go to Settings > General > Software Update.
If an update is available, tap Download and Install > Install Now and then enter your passcode.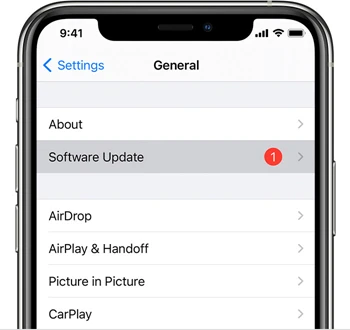 Conclusion
If you keep getting a message of "Unable to Activate Face ID on this iPhone" every time you try to set up or use Face ID on your device, the solutions above may help to solve it. Choose a solution and then follow the instructions as much as you can to apply to it.
If you have gone through all the solutions but nothing helps, or dropped your iPhone and damaged the TrueDepth camera, then you should contact Apple Support. If your iPhone is still under warranty, you can get the hardware damages fixed for free.