Nobody likes sending typos or wrong messages. It's embarrassing and a hassle all in one! Fortunately, the newest update from iOS 16 allowed iPhone users to unsend messages. It's a convenient feature that will never make you feel embarrassed every time you see a typo in the message you just sent!
But like any update, there can be instances whe n the unsend messages not working. Luckily, this guide is here to help. Let's talk about common reasons why you cannot unsend messages and effective ways to fix the issue.
Part 1. Can You Unsend Messages on iOS 16?
The latest update to iOS 16, a commendable operating system, allows iPhone users to unsend and edit a sent message. If you see a typo and want to correct what you sent, you are able to do so within 15 minutes of sending the message. To do this:
Tap and hold on to the message until an option list pops up.
Select "Edit a sent message".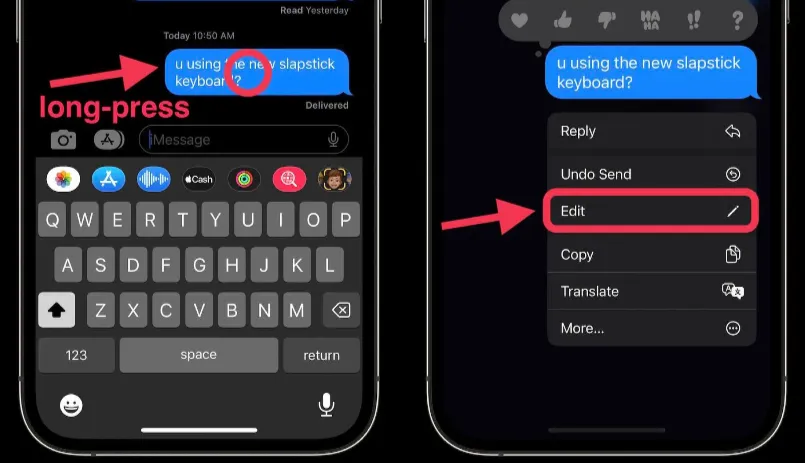 At the same time, you can also choose to unsend the message instead. But you can only do so within 2 minutes of sending. When you select unsend, the receiver won't be able to read the unsent message.
Part 2. Why Can't I Unsend a Message on iMessage in iOS 16?
You've probably asked yourself, "Why can I not unsend or edit my messages on my iPhone?" There are several reasons for this issue:
Wrong message: The unsend and edit features are only applicable on iMessage. This means you won't be able to use these features when you accidentally send MMS or SMS messages.
Improper operating system software: These features only work in the recent iOS 16 and later versions.
Error in the Apple Server: It can be because of Apple when it's within the maintenance period.
The recipient can be a factor: You won't be able to unsend or edit your messages when the recipient turns off iMessage. The same happens when his phone is an Android device.
You've reached the time limit: Remember that the unsend and edit features have corresponding time limits. You can only edit sent messages after 15 minutes and unsend messages after 2 minutes of sending.
Part 3. How to Fix Edit and Unsend Messages Not Working
If you're one of the unfortunate iPhone users who can't seem to edit or unsend your messages on iMessage, you're in luck! We've provided the best ways to solve this issue below!
Remember the 15-Minute Rule
Again, always remember the 15-minute rule. You can't edit a message if the 15-minute duration has already passed! If the message has already been sent for an hour or more, the best way to remedy this is to apologize to the person you're speaking to for sending a typo or a wrong message.
We know it's a huge disappointment. But it's a limitation you need to live with.
Turn on the iPhone iMessage
As mentioned, the edit and unsend features only apply in iMessage. You know you've used iMessage when the color of the message bubble is blue. If it's green, then it's only a text message. To check whether you have enabled iMessage, here are steps you can follow:
Go to the Settings App.
Find Messages and click on it.
Make sure the iMessage button is turned on.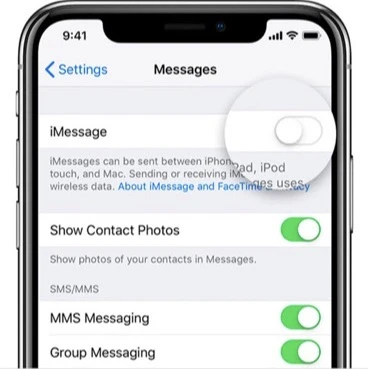 Check the Network
iMessage only works with an internet connection. So if you want to edit or unsend your message, your iPhone should also be connected to the network. If the internet is iffy or weak for more than 15 minutes, editing the message will be impossible.
Try resetting the internet by turning your router off and on to.
Troubleshooting the cellular data can also work.
But if they still don't solve the issue, try to reset your iPhone network instead.
Turn Airplane Mode on and off
Airplane Mode is one of the quickest ways to help you solve this issue. Here are tips on how you can use it to fix the unsend and edit message issue:
On iPhone with Touch ID
Swipe up from the bottom to activate the Control Center.
Click on the Airplane Mode. Wait a few seconds before tapping on it again to switch it off.
On iPhone with Face ID
Swipe down from the screen to open the Control Center.
Tap on Airplane Mode. Wait a few seconds, then click on it again to disable Airplane Mode.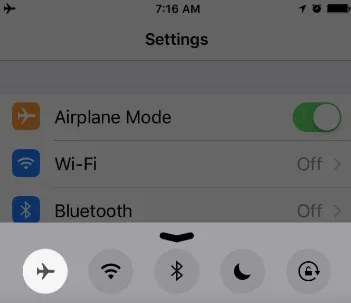 After turning the Airplane Mode on and Off:
Go back to the Messages App.
Tap and hold on to the message. Check if you can now see the Undo Send button.
If you can see the button, tap on it. The message will automatically disappear together with a creative animation.
Force Quit iMessage
Force quitting also works when a particular app is not working well. Try doing this to fix the issue:
If your iPhone has Touch ID
Double-press the Home button. This will bring up your phone's app switcher.
Swipe up the Messages app to force quit this.
If your iPhone has Face ID
Swipe up from the phone's home bar. Hold along the touch screen's middle portion.
Swipe up the messaging app's app card to force quit it.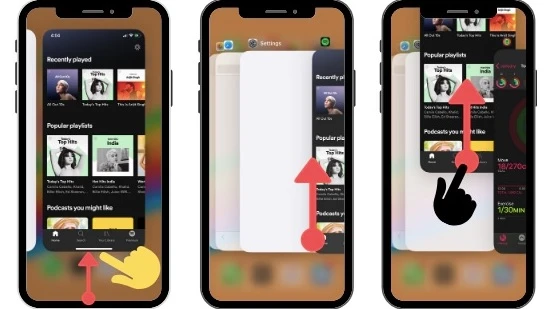 The next step is to relaunch the Messages app: go to the specific message you'd like to unsend - long press the message - click Undo Send.
Upgrade iOS to the Latest Version
Editing and unsending messages on iMessage only work with the latest iOS 16 or higher versions. And remember that even your recipient's iOS version should be updated for these features to work.
The steps below can help you upgrade your operating system to the latest iOS 16 or higher:
Go to the Settings App.
Click General and scroll down and tap on Software Update.
Click Download and Install to update your iOS version.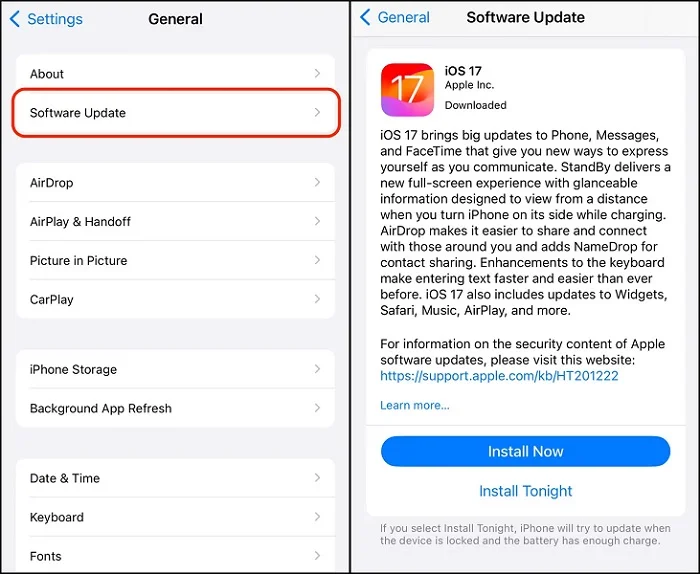 Sign out of Apple ID and Sign in Again
You can also try singing out of your Apple ID and signing back in. There's no need to worry about losing any important data or media. To do this, follow the step-by-step guide below:
Go to the Settings App. Tap on your profile, then click Sign Out.
If you see the Sign-Out icon colored grey, you need to turn the Screen Time Passcode off. You can do this by scrolling down on your Settings App and clicking Screen Time.
You will be directed to a screen where you'll see a list of all important data, apps, and services. Toggle each file, app, or service you wish to keep. After, tap on Sign Out.
Best Solution for Edit/Unsend Messages Not Working Issue on iOS 16
You've tried all the possible ways to fix the issue, but you're still unable to edit and unsend messages on iMessage. Another reliable solution is using FoneGeek iOS System Recovery.
FoneGeek iOS System Recovery can solve over 220 issues without losing essential and confidential data on your gadget. This means you can also use this software to fix problems regarding unsending and editing messages on iMessage.
The following are key features of FoneGeek iOS System Recovery:
Fix iOS system problems, including rebooting the loop without losing data and the Apple logo.
Downgrade your iOS 16 version without iTunes.
Enter and Exit your iPhone or iPad's recovery mode in just a single click.
Compatible with all iPhone models and iOS versions, including iOS 16 and iPhone 14 series.
Reset your Apple gadgets without iTunes, Finder, or password.
The steps for using FoneGeek iOS System Recovery are listed below:
Download and install FoneGeek iOS System Recovery on your PC.
Connect your iPhone to your computer using a USB cable. Click Start once your PC detects the device.
Select Standard Mode on the software to begin. But before the system repair starts, tap on the Download button so that the firmware package that automatically matches will be downloaded for your device.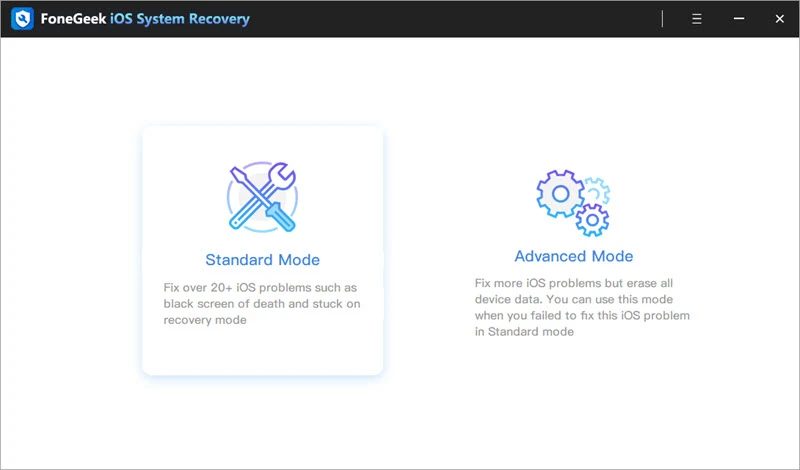 Tap on "Fix Now". This will fix your iPhone issues.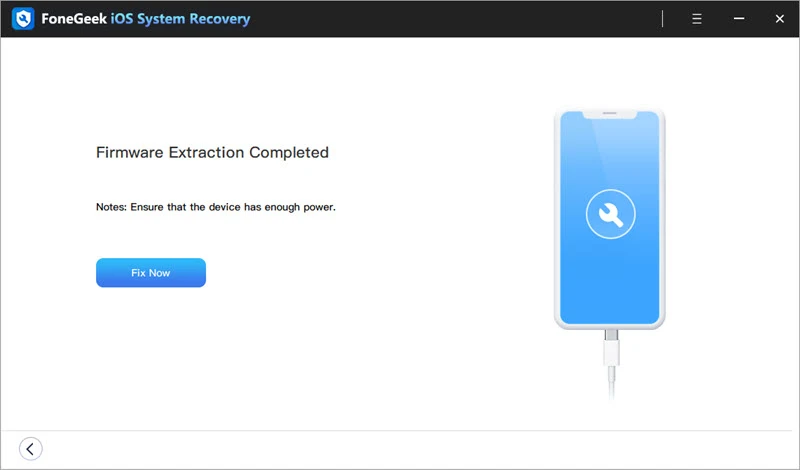 Wait for a few minutes before the repair of the iOS system begins.
The Bottom Line
The latest iOS 16 version has eliminated any stress caused by sending the wrong message by introducing message editing and an option to unsend. Now, you can effortlessly edit or retract your message with a single click.
But if you encounter issues with these features, don't forget to try the solutions in this guide. UltFone iOS System Repair can also help you with this problem. Try it out, and let us know how it went in the comments below.