User Concern
"A few days ago, I set a password on my iPhone XS, but I forgot the password. The iPhone is locked and disabled. I stored a lot of important photos and contacts. Is there any way for me to back up locked iPhone?" - from Apple Community
That settings passwords on your iPhone/iPad can help to prevent others from accessing your data. However, if you forget the password, it may result in data loss. Backing up your iPhone/iPad will always keep your data safe.
Read on to learn more about how to back up locked iPhone.
1. Can I Back Up My iPhone If it is Disabled?
It is definitely possible to backup your disabled iPhone. However, the solutions vary from different iPhone situations. Read on to find the best way to backup your disabled iPhone.
2. How to Back Up Disabled/Locked iPhone with iTunes
If you have synced your iPhone with iTunes, iTunes will keep the password. In this case, you can sync your locked iPhone/iPad with iTunes to back up all your iPad/iPhone data without using a password.
Step 1. Start iTunes and connect your iPhone and iPad to a computer you trusted before.
Step 2. Click "Summary" on the left side of the window and then click "Backup Now" to start the backup process. Once the backup process is complete, you will have an iTunes backup that you can restore from your locked iPhone/iPad backup data.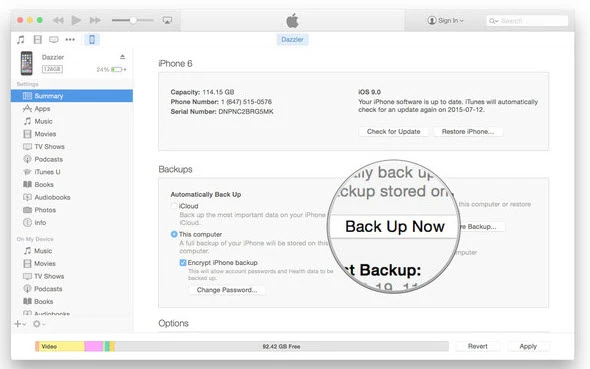 But as you can see, this method also has some limitations that may prevent the backup process for locked/disabled iPhone/iPad. For example, if the iPad/iPhone is not recognized by iTunes, it will be impracticable to back up locked iPhone with iTunes. In this case, you must use another method to back up your iPad/iPhone data.
3. How to Back Up Disabled iPhone If It Cannot Be Recognized By iTunes
Unable to backup disabled iPhone with iTunes since it cannot be recognized? Don't worry, there is an easier way to do it without iTunes.
What you should download is FoneGeek iOS Backup & Restore. It allows you to backup your disabled/locked iPhone when it cannot be detected by iTunes for FREE.
Step 1. Launch FoneGeek iPhone Recovery on your computer (Mac or PC) and select "Backup & Restore".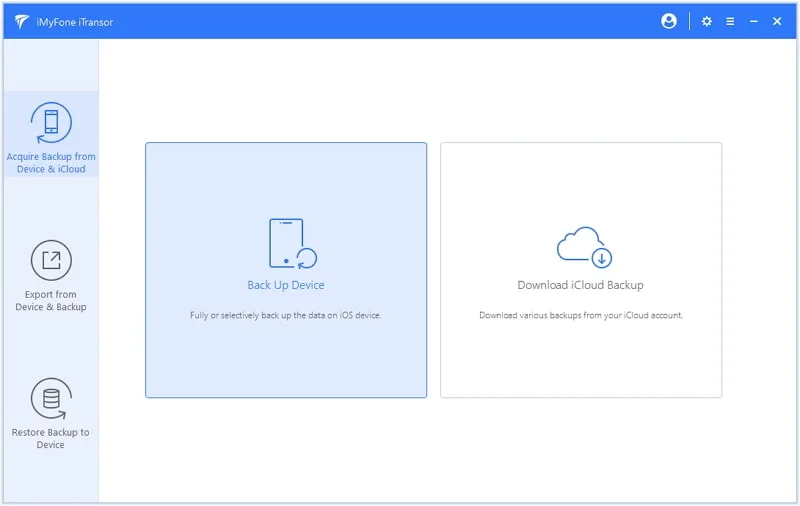 Step 2. Connect the deviceto PC and select the data you want to backup, click on 'Backup' to start the backup process.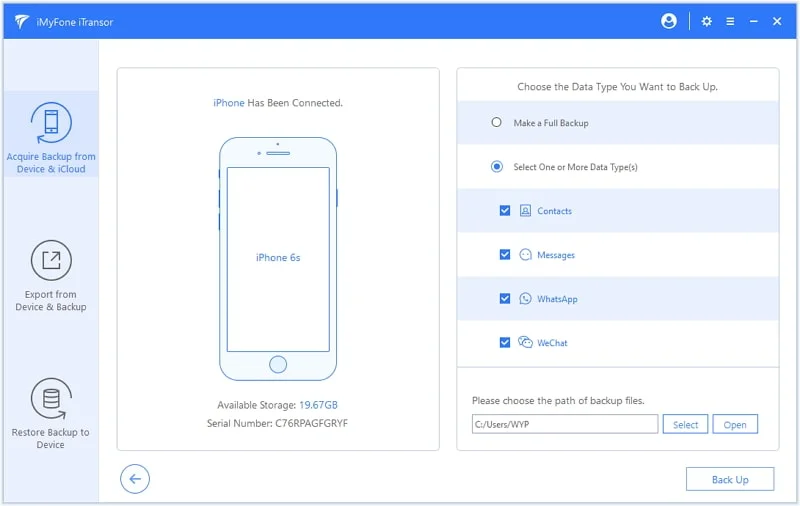 Step 3. Once the backup process is complete, you can click on 'View Backup Data' to check each type of data in detail.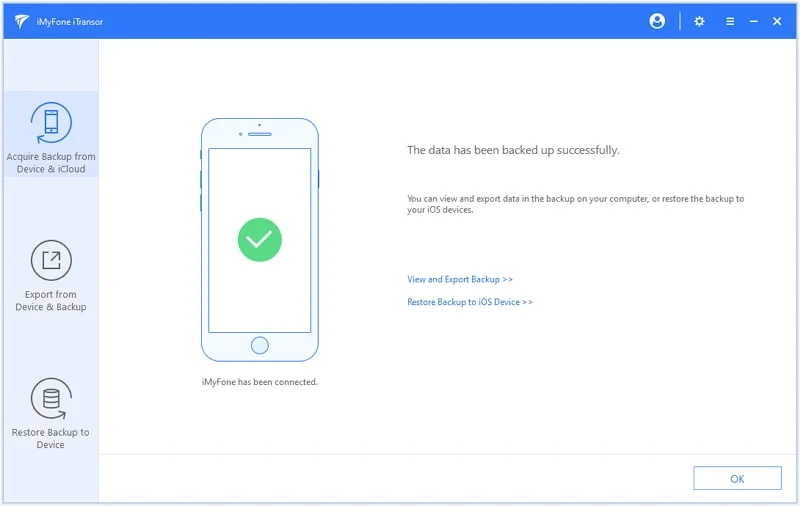 4. Will A Disabled iPhone Backup to iCloud
It is also possible to backup disabled iPhone to iCloud if auto-sync feature is enabled on iPhone. When this feature is enabled, all the iPhone data will be automatically backed up when the device is charged, locked or connected to wifi.
So, if you found that there were enough iCloud storage when you forgot the passcode, you can give the device some time to backup itself.
5. How to Unlock Disabled iPhone after Backup
You can also use these solutions to unlock your disabled or locked iPhone after the backup process. Below are mainly 3 options for you to remove iPhone passcode.
5.1 Using iTunes
You can remove iPhone passcode by restoring iPhone system with iTunes.
1. Connect your disabled iPhone to your PC.
2. Start iTunes, if you are asked for a password, then you can try to use another computer that the device has synced with.
3. When iTunes detects your iPhone, click on "Restore iPhone" option and you can simply restore the previous settings to iPhone and remove the password.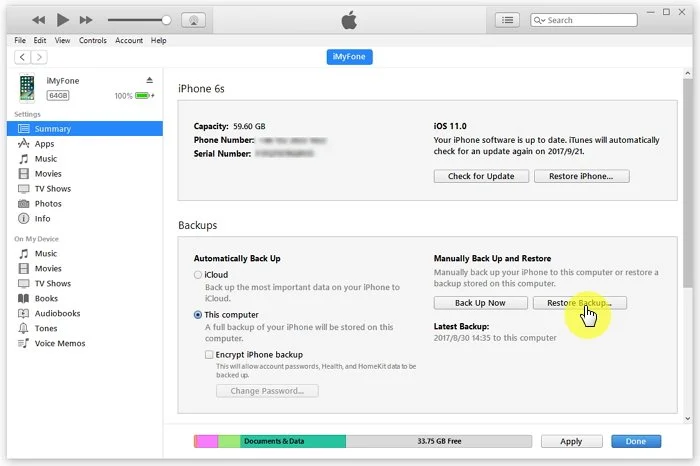 5.2 Unlock iPhone Using iCloud
This way is suitable for people who have the "Find My iPhone" feature enabled on their iPhone.
Step 1. Go to the web page of "icloud.com/find" on a device.
Step 2. Log in to iCloud account after entering the page.
Step 3. After the login is successful, then click "All Devices" to select the device and tap on "Erase (iPhone)" to erase the device data as well as the password.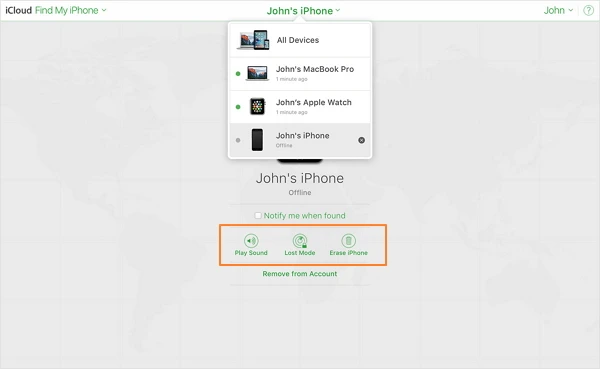 5.3 Remove iPhone Passcode without Data Loss
Maybe you also need a professional password remover tool to bypass the locked screen, in this case, FoneGeek iPhone Passcode Unlocker is able to remove your iPhone/iPad passcode when your iPhone cannot be detected by iTunes or 'Find My iPhone' is not turned on.
Step 1. Download and run iPhone Passcode Unlocker, select the removing option of 'Unlock Screen Passcode'.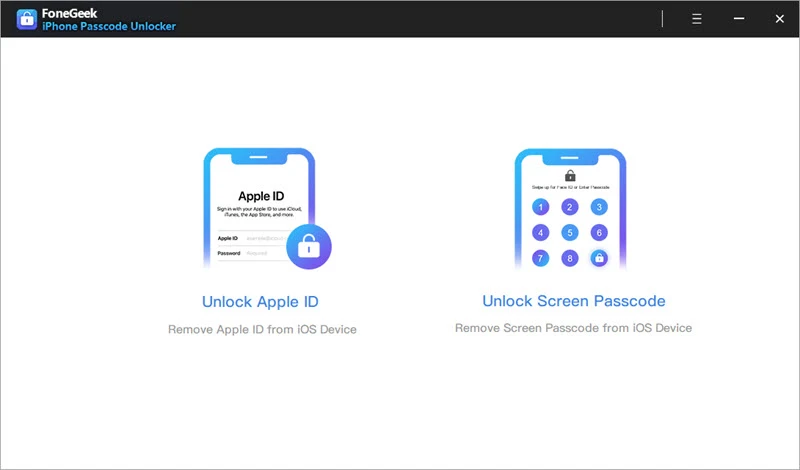 Step 2. Connect the disabled iPhone to computer and click 'Start'.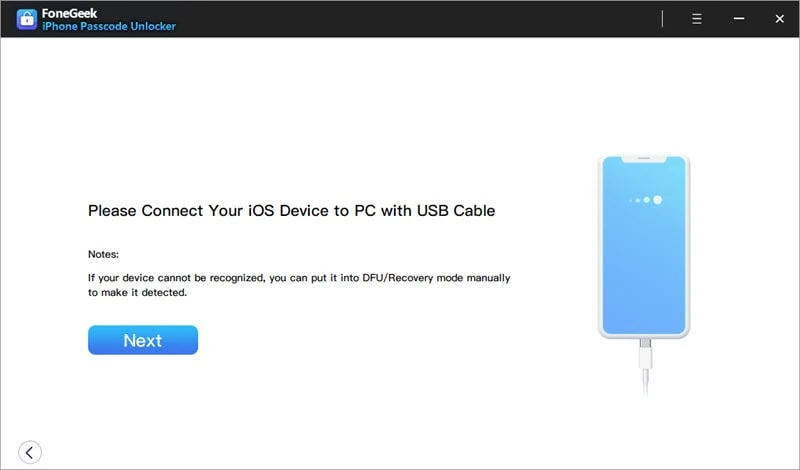 Step 3. If the disabled iPhone cannot be successfully connected, then put it into recovery mode.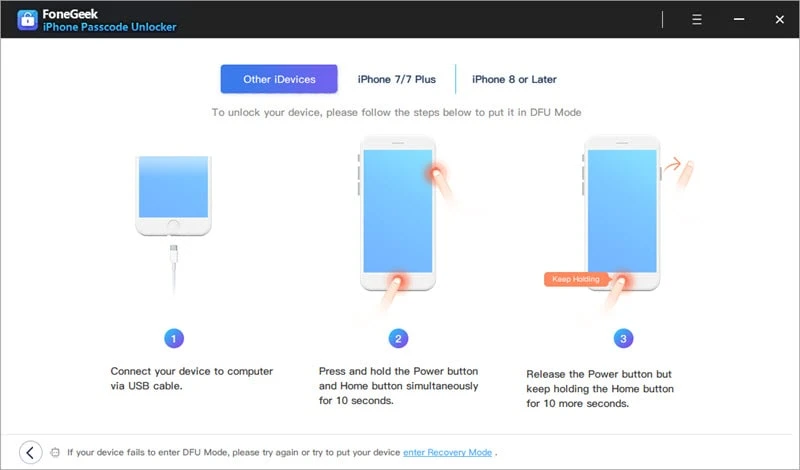 Step 4. Then download the matched firmware package and click on 'Unlock Now'.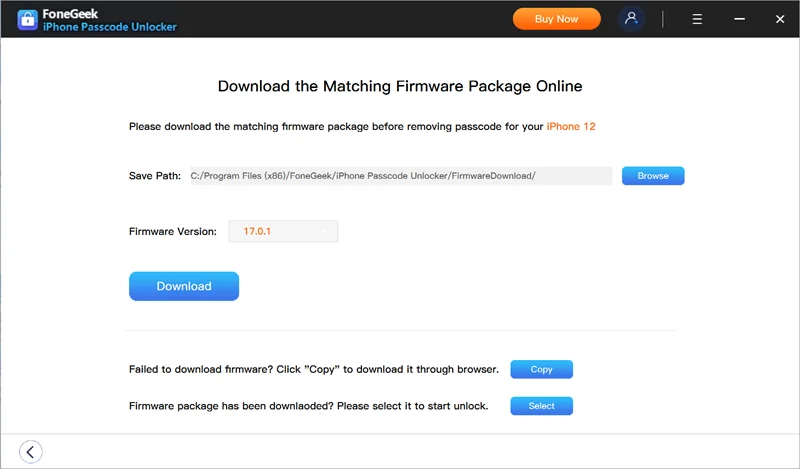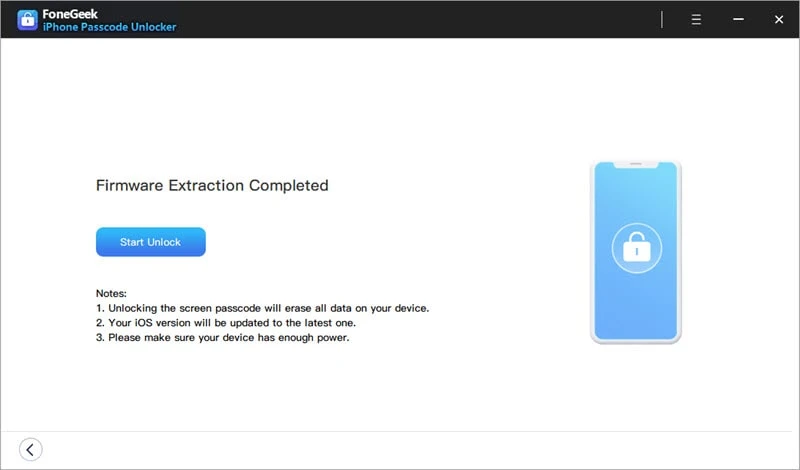 Step 5. Stop using your iPhone during the unlocking process. And the passcode will be removed in only a few minutes.
Final Words
You must have known how to back up disabled/locked iPhone after going through the whole article. Apart from that, you can also know how to unlock disabled iPhone when you forgot the password.