User Concern
"I got a little carried away and deleted quite a few reminders by mistake. Is there a way to get my Reminders back? Appreciate any and all help."
For iOS users who are busy all day at work, they will need to set reminders in their daily life. Reminders is an important feature of iPhone that reminds users what to do in the future.
However, it will bring much inconvenience to your life if the reminders are lost. When this happens, you may need to recover deleted reminders on iPhone.
Why Do iPhone Reminders Disappear?
If you have lost your reminders recently, the most possible cause may be that you have chosen to restore the iPhone system to factory settings to fixing other issues occurred on the device.
If you have used an iPhone or iPad for a long time, you will definitely know that restore an iPhone to factory settings means that all of the files and settings saved on the device previously will be wiped out.
Another reason that the reminders get lost may be the iOS 17 upgrade. Many iOS users complain that they lost different data after upgrading to the new iOS version.
Here is another thing you should noticed, the iCloud will automatically back up your iPhone when the device is connected to WiFi and charged. It means that the new iCloud backup may overwrite the deleted remainders saved in the old iCloud backup.
If you are in desperately need of a way to recover deleted reminders on iPhone, here are some effective ways to recover lost reminders from your iPhone.
Way 1. Restore Reminders on iPhone via iCloud
If you are looking for a free and straightforward way to recover deleted reminders on iPhone, here it is.
iCloud is one of the most frequently used method to recover lost data on iPhone.
An iCloud account must be created and signed in on every iOS device to activate the device and back up the device data for free. You will really be in good luck if you have enabled iCloud backup before.
With iCloud backup, you can easily get back deleted reminders as soon as possible. Here are the steps how you can restore lost reminders from iCloud backup:
Visit the website of iCloud.com and sign in iCloud with your Apple account.
Tap on Settings icon, click "Advanced" option and select "Restore Calendars and Reminders" option.
Then a message will pop up showing several restorable data. Next, choosing the latest backup file and tap on "Restore".
You will be reminded that the reminders saved on your device will be wiped up to restore. Click the "Restore" to continue.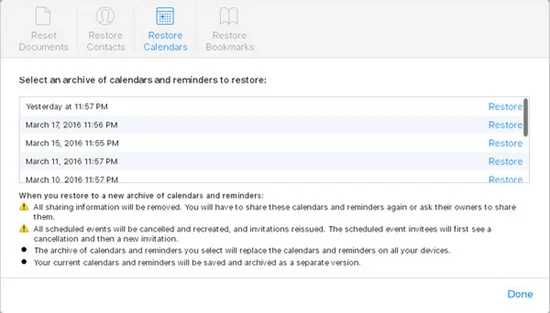 iCloud is said to be the most convenient method to recover your deleted reminders. If there is no "No archives available", it means that iCloud fails to back up your reminders. You will need jump to the 2nd solutions.
Way 2. Get Calendars or Reminders Back from Email Account
If you have even synced the reminders via Google, iCloud or other emails and now disable the sync settings, the reminders on iPhone will disappear. For this situation, you should:
Click on "Settings" on iPhone and "Password & Account".
Click on the Google, iCloud or other account that your reminders were synced with.
Enable the "Reminders" option and select "Merge".
Wait for a moment to enable the Reminder app to check if the disappeared reminders have come back.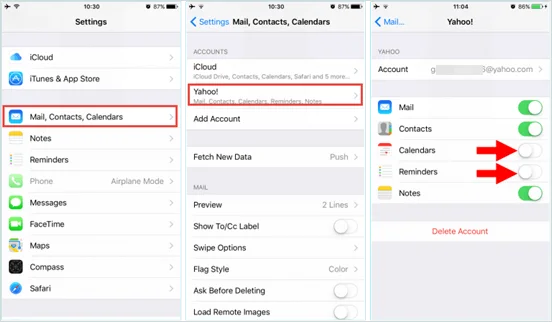 Way 3. Find Lost Reminders on Other iOS Devices
Reminders will sync across iOS devices activated with the same Apple ID. If you have synced reminders to iCloud before, you could find the disappeared reminders on your Mac or iPad.
Way 4. Restore Reminders on iPhone via iTunes
If you have frequently synced your iPhone data and content using iTunes, you can easily get deleted reminders by restoring iTunes backup.
Run iTunes or Finder on computer and get the iPhone connected.
Tick the device icon when it appears on the navigation bar.
Tap on "Restore Backup" to restore the recent backup to your iPhone.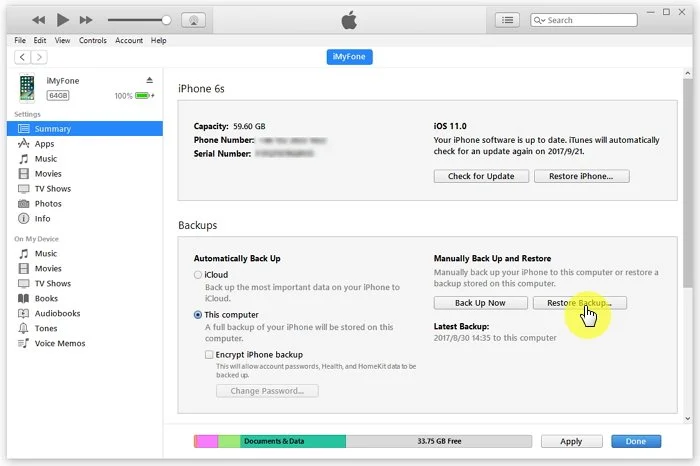 Way 5. Recover Deleted Reminders on iPhone without Backup
FoneGeek iPhone Data Recovery is one of the most reliable recovery software for iPhone/iPad/iPod Touch to recover deleted or lost reminders, text messages, iMessages, photos, videos, notes, voice memos, WhatsApp messages, Kik history, Viber messages, call logs and up to 20 types of data. It is perfectly compatible with iPhone 15/14/13, etc along with the newest iOS 17/16.
Step 1. Download to PC
After downloading the FoneGeek application on your computer or laptop, launch it and choose "Recover from iOS Device".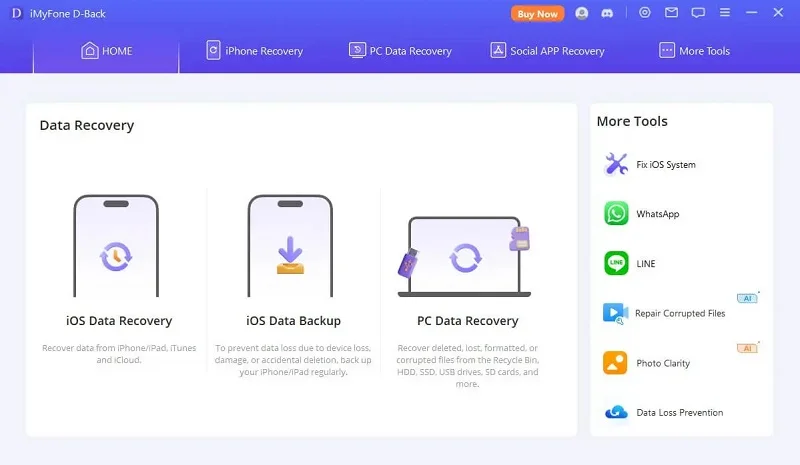 Step 2. Connect the Device to PC
Now you will be forced to connect the device to your computer or laptop. And the program will notify you after the successful connection.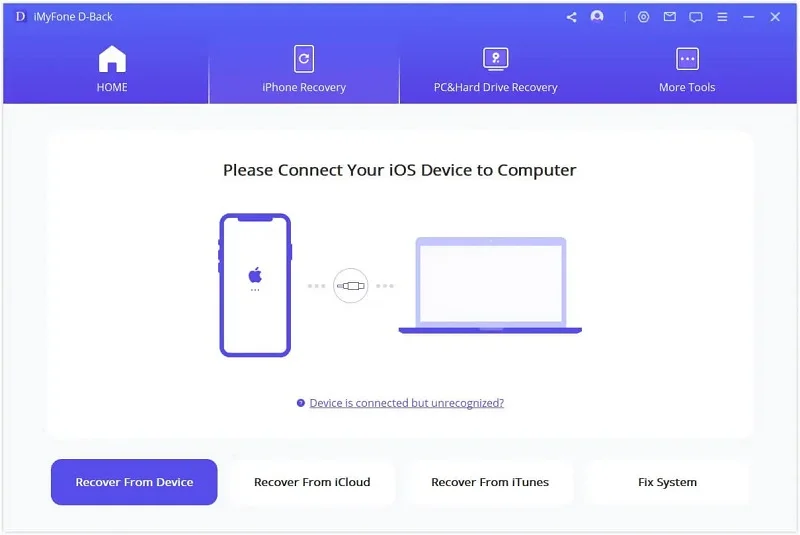 Step 3. Start to Scan
Trigger the scan button and the program will analyze and check the deleted reminders and other data that you deleted.
Once the scanning process is completed, the scanning results will be displayed on the application below. Click "Reminders" from the categorized data type. All the reminders will be listed, including the current and deleted reminders.
After clicking the "Recover" tab, the selected reminders will be recovered on your computer.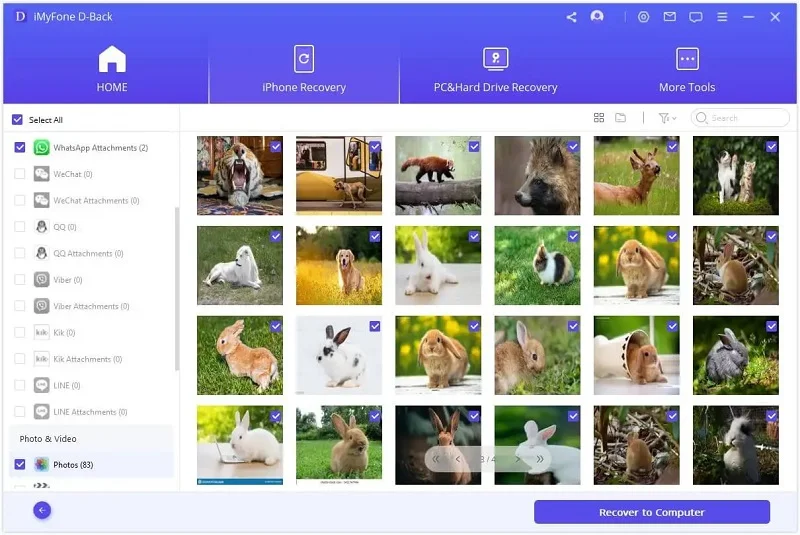 You can choose to save the reminders as the format of csv or html. We suggest you export them as the format of html so that you will be able to view the deleted reminders from the browser on your computer.