User Concern
"I dont know if this is the appropriate place im sorry but i deleted snapchat messages on my phone that i did not mean to....is there a way to recover them on my iphone? Thanks."
Snapchat is a photo sharing app developed by the students in Stanford University, users can take photo/videos, and send them to their friends. These photos and videos are called "Snapshots (Snaps)". According to statistics, Snapchat has more than 173 million active users every day. This makes it one of the most popular social applications in the world.
Unfortunately, the sent and received snapchat messages, photos, videos will be deleted within 10 seconds. It is definitely annoying if you haven't even checked these messages. Thus most users would ask the question of "how to recover snapchat messages on iPhone" in forums, looking for ways to get deleted snapchat messages back.
Fortunately, there are different solutions to recover snapchat messages on iPhone. Read on this post to identify each solution one by one.
Part 1. When Will Snapchat Delete the Messages
Snapchat won't save any data on its server forever. All the chats and snaps will be removed from Snapchat servers permanently as soon as they are read or over the stipulated time. You can also get more specific information by referring to the information below:
Messages: Once you have sent or received messages on Snapchat, the app server will delete them within stipulated time regardless of whether you have read these messages or not. The stipulated time depends on how you set. You can change the time to keep the messages for 24 hours by opening a conversation and clicking on the Settings icon in the top left corner. Then click on "Delete Chats" and manually select "24 Hours after Viewing". The expiry time of Snapchat conversations will then be set to 24 hours.
Snaps: The snaps will be erased immediately when they are checked or opened. If these snaps are not read, the Snapchat server will move them to trash after 30 days.
Part 2. How to Recover Snapchat Messages on iPhone
However, you may mistakenly delete or lose your important Snapchat messages. Don't worry, you can recover deleted messages on Snapchat with the methods below.
Save Messages on Snapchat Directly
Although Snapchat delete messages, photos, videos, snaps automatically, there is still a simple way to save Snapchat messages. Here's how to do it:
Open the Snapchat app on your iPhone and sign in with your account.
You'll be redirected to a screen where you can send a snap. Scroll right the screen to reach the chat list.
Tap on the "Chat" button and select the contact that you wish to chat with.
Type in the message and tap on "Send". Then long-press your sent message and it will be saved automatically.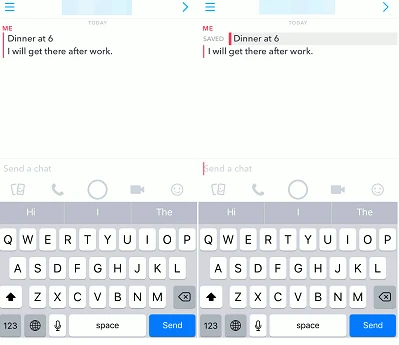 When a Snapchat message is saved, it will be in bold text and highlighted in gray color and won't be erased. If you don't want to keep it, just long-press it again and realease it when it is not grey. Then the message will disappear in 10 seconds.
Recover Snapchat Messages with a Professional Tool
FoneGeek iPhone Data Recovery is the best snapchat recovery tool for iPhone, iPad and iPod touch. It offers the chance to recover deleted snapchat messages on iPhone within only 3 clicks. Except for recovering from iOS device, it also provides access to recover lost data from iTunes backup and iCloud backup.
The data that can be recovered by this iPhone Data Recovery include Snapchat messages, WhatsApp, Viber, photos, videos, contacts, call logs, voice memos, etc.
Preview the deleted and existing data with the trial version for free.
This tool is fully compatible with the latest iOS 17/16/15 and iPhone 15/14/13.
The following is its basic process to recover snapchat messages from iPhone/iTunes/iCloud:
Recover Old Snapchats on iPhone without Backup
In most situations, there will be no backup file for you to recover deleted snapchat messages from. If you don't have any backup, you have to get them back as soon as possible. The sooner you take measures, the higher the chance you will retrieve data from iPhone.
Step 1. On your computer or laptop, download the trial version of this iPhone Snapchat recovery software and then run this software.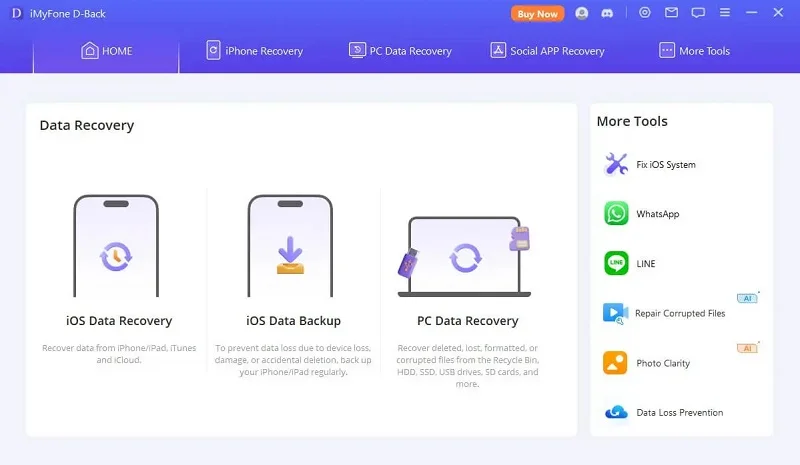 Step 2. Hit the tab of "Recover Data from iOS Devices" and properly connect iPhone to your computer with a quality USB lightning cable supplied from Apple.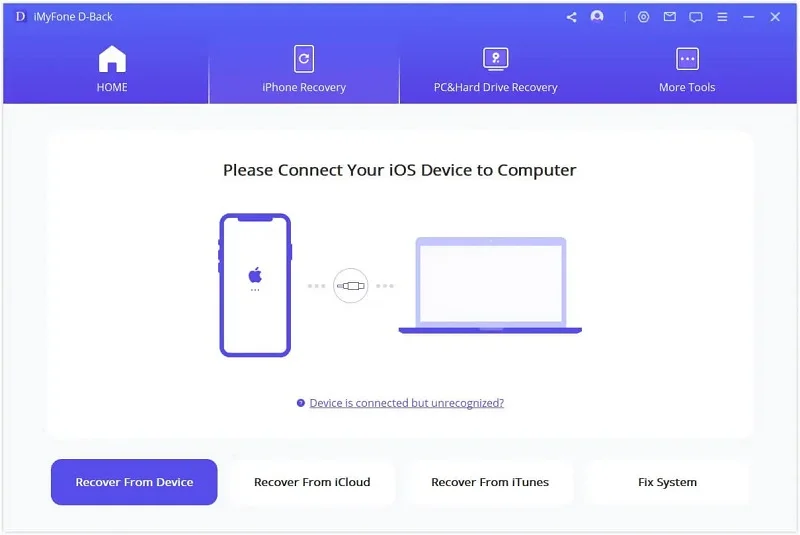 Step 3. Please tick what you would like to scan and recover, click the "Scan" tab on this Window to enable the software to deeply scan the lost snapchat messages for you.
Step 4. After scanning, you can preview the detailed deleted snapchat messages. You can then select specific messages or all of them and export them to your computer.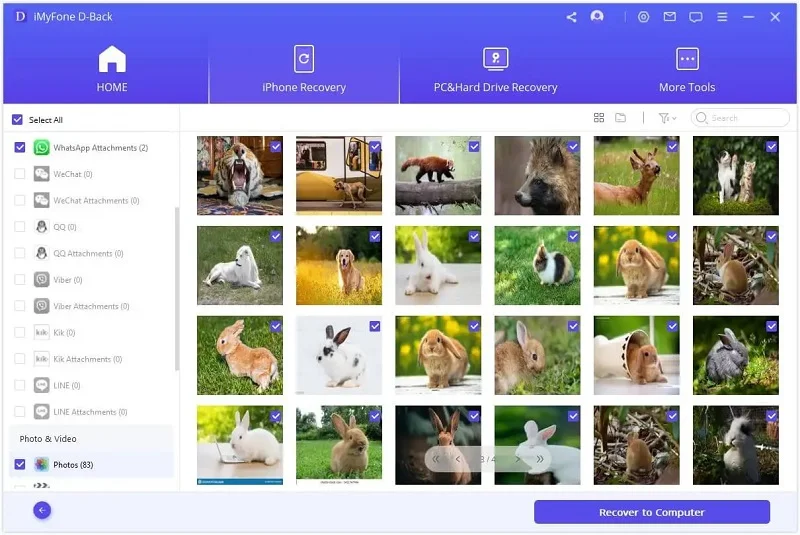 Recover Snapchat Messages on iPhone via iCloud Backup
Step 1. Enter the recovery mode of iCloud recovery by clicking on "Recover Data from iCloud Backup".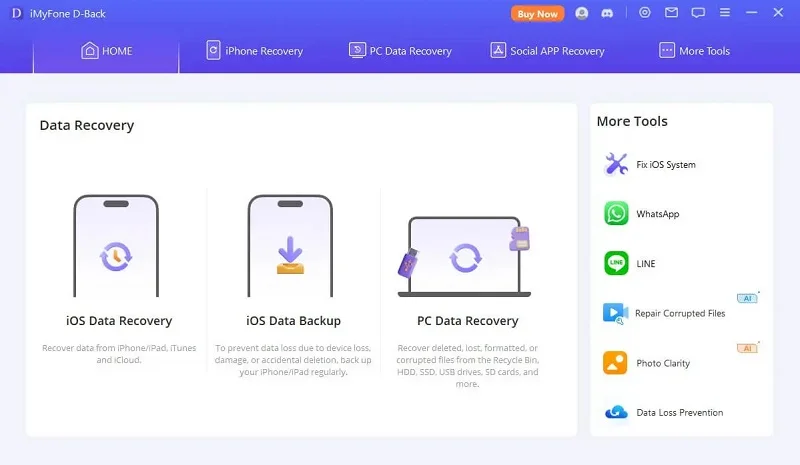 Step 2. Then log into the iCloud account and the recovery software will show the backup files that contain your iPhone data.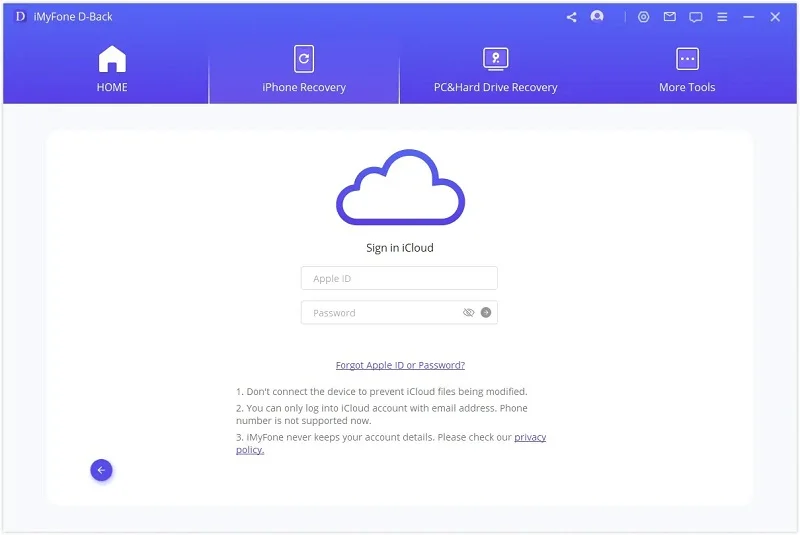 Step 3. You got the permission to view the iCloud backup when click "Download" to scan the iCloud backup. Then all the data saved in the iCloud backup including deleted snapchat messages will be shown on the next interface.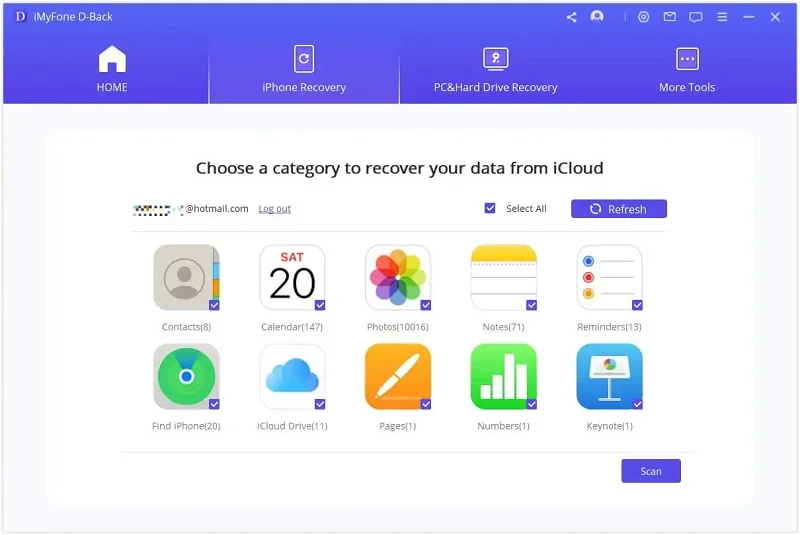 Step 4. After the scanning, you can extract snapchat messages from iCloud backup as you wish.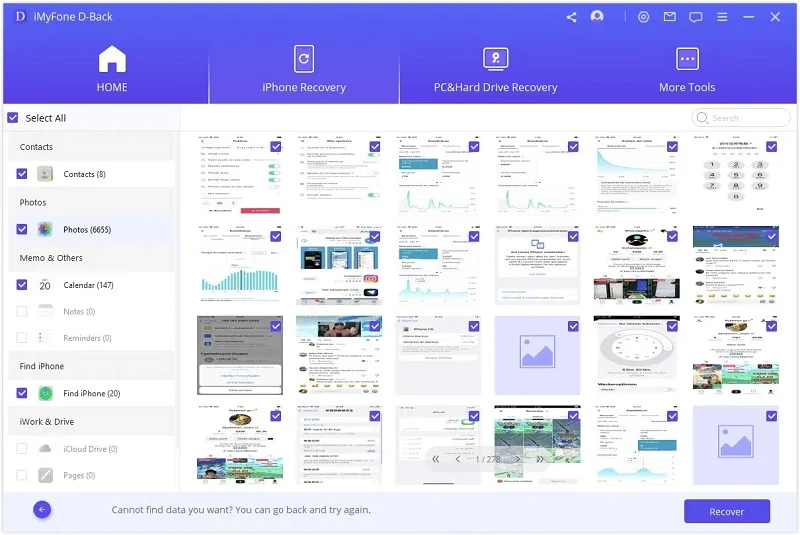 Recover Snapchat Messages from iTunes Backup
Step 1. Start by tapping on "Recover Data from iTunes Backup" mode. Choose the iTunes backup that most likely contain the Snapchat messages you need.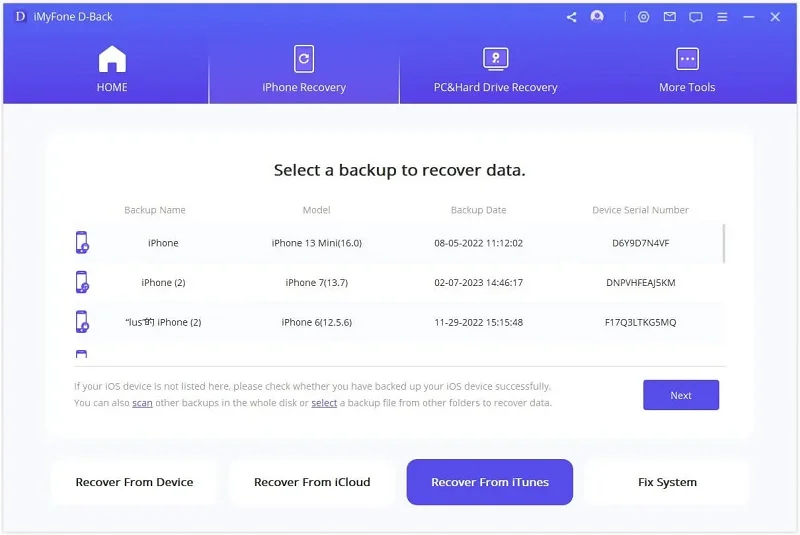 Step 2. Click "Scan" to allow the software to extract snapchat messages and other data from iTunes backup file.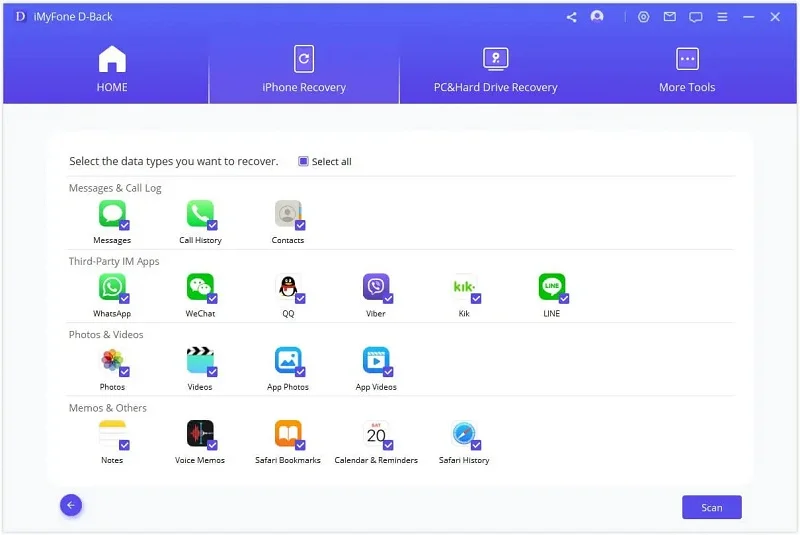 Step 3. Finally, choose the data type of snapchat to view the deleted messages and extract them to computer.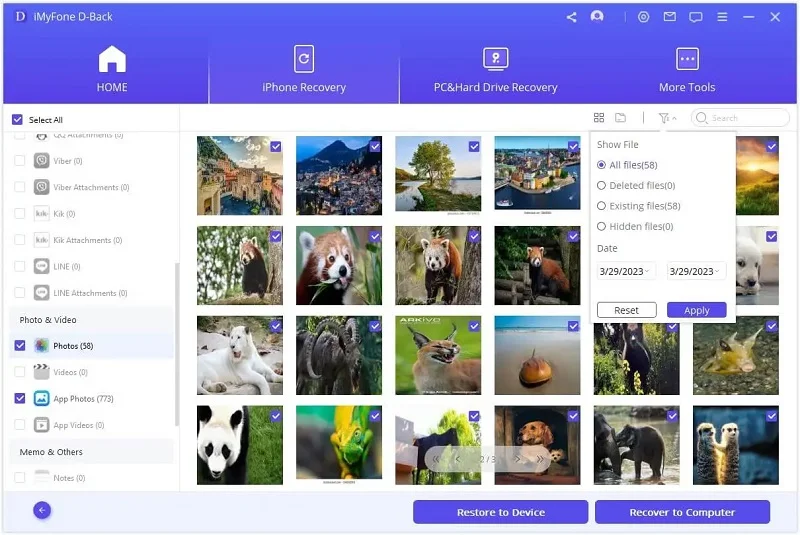 Part 3. Recover Snapchat Messages from iPhone without Computer
Via File Manager App
With the File Manager app, you can recover unsaved Snapchat messages without computer. You can select and install one File Manager app from App Store and follow the step below:
Install this app on your iPhone and search for the files with the .nomedia extension.
Choose and rename these files by deleting the .nomedia extension.
Then you will be able to view the Snapchat messages.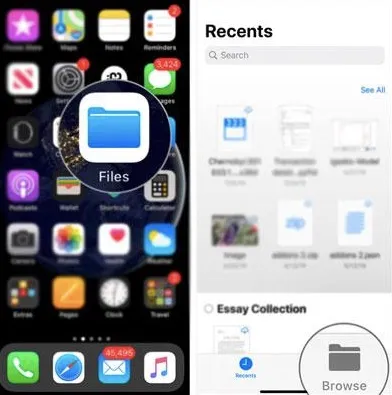 Restore Snapchat Messages via iCloud
This method woks when you have previously backed up the iPhone data prior to losing the message. However, the backup data will overwrite the existing data on iPhone, this it's advisable to make a copy of the iPhone data in advance.
Click on Settings on iPhone and go to General - Reset - Erase All Content and Settings.
When the data are earsed, you will see the po-up asking you to set up a new iPhone.
Choose "Restore from iCloud Backup" and log in with iCloud ID.
Choose an iCloud backup and restore Snapchat messages from the selected iCloud backup.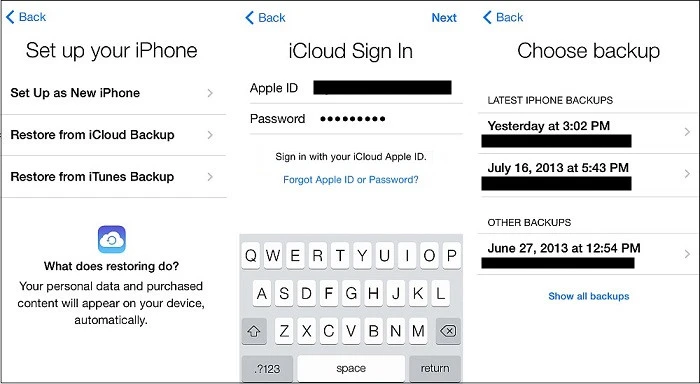 Part 4. FAQs about Recovering Snapchat Messages
Q1. How long will iPhone keep deleted Snapchat messages?
The deleted Snapchat messages will be kept on iPhone for 24 hours. However, if you have subscribe to this app, the messages will stay for 30 days.
Q2. How to prevent Snapchat messages from deleting accidentally?
Here are several tips for you to prevent deleting Snapchat messages accidentally:
Turn on Recently Deleted folder: The deleted snapchat messages will be stored on the deleted folder for 24 hours. Turning on this folder will help to recover deletes messages within 24 hours.
Think twice before deleting messages: Before deleting Snapchat messages, confirm that you really need to delete it. When you delete a message, it is gone for good.
Conclusion
Once you go through this article, you will know when the Snapchat messages will be automatically deleted so that you can take precautionary measures to check or backup them before losing these snapchat messages.
Furthermore, you will learn how to save and recover snapchat messages on iPhone. If Snapchat keeps crashing on your iPhone, please check our guide to learn some easy fixs. Enjoy Snapping!