Indeed, there are more and more iPhone users come up against the problem of losing text messages for various reasons, such as when a child uses your mobile phone to play a game and accidentally deleted important text messages. The accidental deletion happens a lot as iPhone text messages can be easily deleted by sliding it to the left.
If you really delete text messages by mistake and you don't have a computer in hand, you may need to know how to recover deleted iPhone text messages without computer. Today, I will sort out three practical solutions.
Part 1. How to Recover Deleted Text Messages on iPhone without Computer
1.1 Recover iPhone Text Messages by Restoring iCloud Backup
iCloud is Apple's official cloud backup tool that supports iPhone data backup and recovery. Now, let's discuss how to recover deleted iPhone text messages without computer using iCloud.
Back Up iPhone to iCloud
iCloud is a cloud service platform provided by Apple for iOS users. It can automatically store mobile phone data such as user address book, photos, memos, call records, etc. Want to recover text messages via iCloud? The prerequisite is that the iCloud backup feature is enabled on iPhone.
Click Settings - iCloud -> Apple ID -> Backup to enable iCloud backup and click on Back Up Now to start the iCloud cloud backup program, then wait patiently for the backup to complete.
Recover Text Messages from iCloud
After the backup is complete, if you want to recover your iPhone data from iCloud, you must first erase all the data on the current phone. Here is how:
Step 1. Go to the Settings > General > Reset interface, and click on [Erase all contents and settings].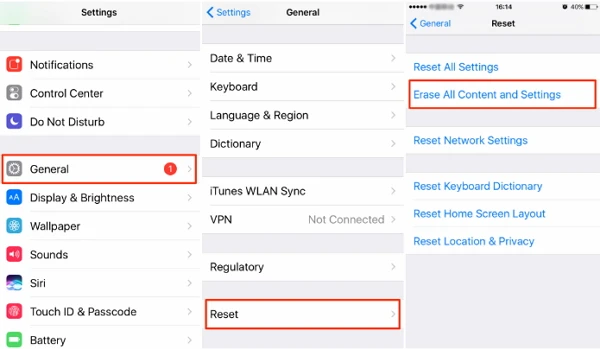 Step 2. After erasing all content and settings, the iPhone will automatically restart and enter the "Application and Data" interface.
Step 3. Select the option of "Restore from iCloud Backup", then log into the Apple ID and wait for the recovery process to complete.
1.2 Recover iPhone Text Messages from Other Apple Devices
You can sync your iPhone to your Windows or Mac using an USB cable or via Wifi. If you have synced the iPhone data with your Windows or Mac, you can simply view and get back deleted text messages on your Windows or Mac.
Step 1. First, you need to check if the synced date of iPhone text messages to verify that it has already been backed up.
Step 2. If the text messages have been backed up, then you can view them on iCloud from your Windows or Mac.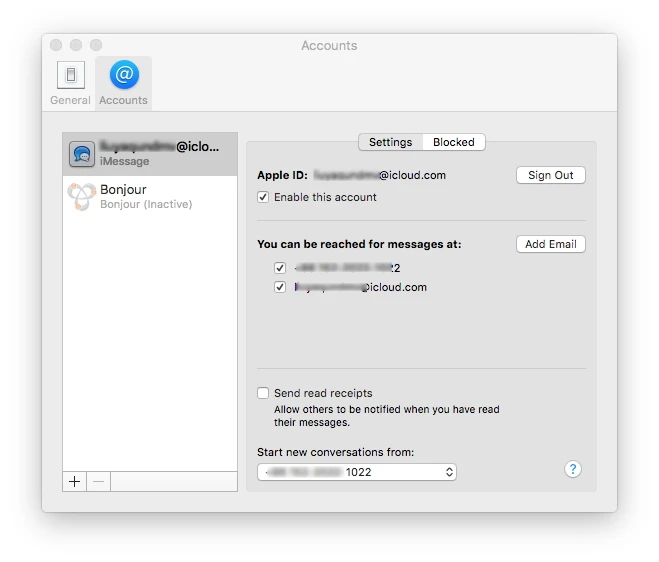 Part 2. Recover Deleted iPhone Text Messages without Backup on Computer
Actually, it is much easier to recover deleted iPhone text messages on your computer. To recover them on computer, a 3rd-party tool will be required. The data deleted on the phone is still stored in the internal memory. This is also the reason why recovery software can still retrieve them.
However, if the deleted data are overwritten by new files, they will no longer be recoverable. That's why you must stop using the iPhone once you find any files missing. Don't try to take a new photo or use any app.
After the actual use, FoneGeek iPhone Data Recovery introduced in this part will never let you down. The greatest advantages of the program are that it allows you to recover up to 22 types of iOS data without an iTunes or iCloud backup. It is very easy to use and highly recommended by top media sites in technical industry.
Before trying to retrieve deleted text messages on iPhone, this iPhone Data Recovery software needs to be downloaded on a computer.
Step 1. Run this program and select the mode of 'Data Recovery'.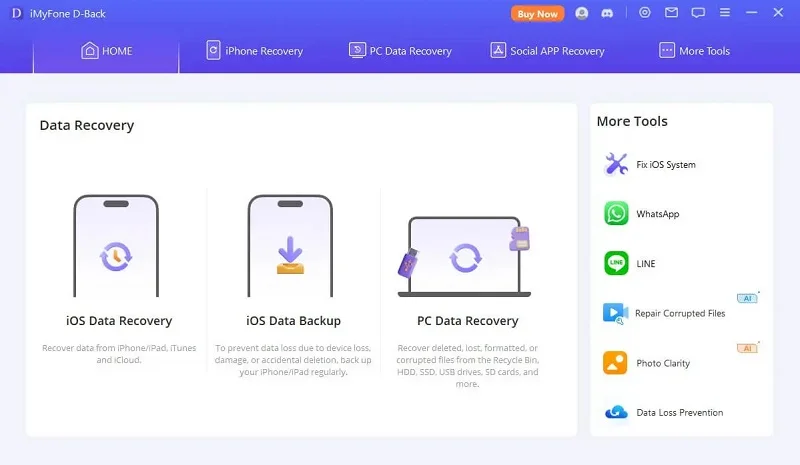 Step 2. On the next window, click "Recover from iOS Device" and connect your iPhone to computer.
Step 3. Check if the device is recognized by the program. After the successful recognize, click on 'Start Scan' to choose Messages to scan.
Step 4. A list of deleted and existing text messages will be detected and displayed on this Windows after the scanning is finished. Then export them to your computer by tapping on 'Recover' button.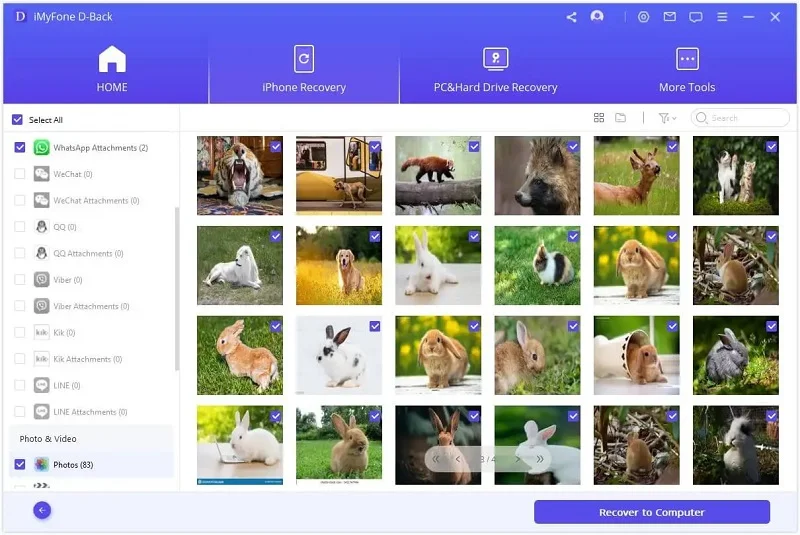 Summary
You can consider the 2 solutions in the 1st part if you need to recover deleted text messages on iPhone without computer. However, the successful recovery rate is much lower than using the tool introduced in 2nd part, since no one can guarantee that they have regularly backed up the text messages with iCloud or synced them with other iOS devices.

Joan J. Mims is interested in researching all tips about iPhone, iPad and Android. He loves to share useful ideas with all users.

Home
>
iPhone Recovery
>[2 Ways] How to Recover Deleted iPhone Text Messages without Computer