Many users like to share photos, videos, interesting things, etc via WhatsApp. with their friends and relatives in the chat group via WhatsApp. These media files will occupy some or even more internal storage space.
However, in the process of using the an iPhone, WhatsApp photos may be lost or cleaned up when the following situations occur: The WhatsApp is uninstalled by accident, you accidentally deleted the chat dialog with friends and family, you clean up WhatsApp's chat history and temporary archives in order to space up more free storage.
When you are in such a situation, you must be eager to know how to recover deleted photos from whatsApp from the iPhone? Fortunately, there are various ways to recover deleted WhatsApp photos on iPhone in this article.
1. Is It Possible to Recover WhatsApp Photos on iPhone
YES. The WhatsApp photos on iPhone can be recovered if you can bring a professional data recovery tool when the data get lost immediately.
However, if you still use your iPhone after the data loss, the chances to recover the lost WhatsApp photos will be diminished. All the iPhone data will be saved in the SQLite database, when you delete the data such as photos or videos unintentionally, it will not be erased from the device.
That's why you need a data recovery tool to find the hidden data on iPhone.
2. Recover Deleted Photos from WhatsApp without Backup
Accidents and mistakes happen everyday. So it is not difficult to explain why iPhone data may get lost everyday. But it's not hard to recover the lost data even if you don't have any backups, since the deleted data are still hidden on thxe device.
FoneGeek iPhone data recovery software can not only recover WhatsApp messages, whatsApp photos, Viber, Kik, Line, WeChat messages, but also restore deleted SMS, photos, voice memos, contacts, call history and so on from your iOS devices without any backup. The software supports over 22 different data types and can be used on all iOS devices.
This software has 3 recovery modes to help you recover deleted whatsApp photos from iPhone or iPad with the highest recovery rate. The recovery modes mainly are: recover from iOS devices, recover from iTunes backup, recover from iCloud backup.
If you don't find any backup file for the deleted WhatsApp photos, then use PR iPhone data recovery to recover WhatsApp photos without backup now!
Recover WhatsApp Photos on iPhone without Backup
Step 1. Choose"Recover Data from iOS device" on the main screen, then connect your phone to your computer and remember to install iTunes on your computer.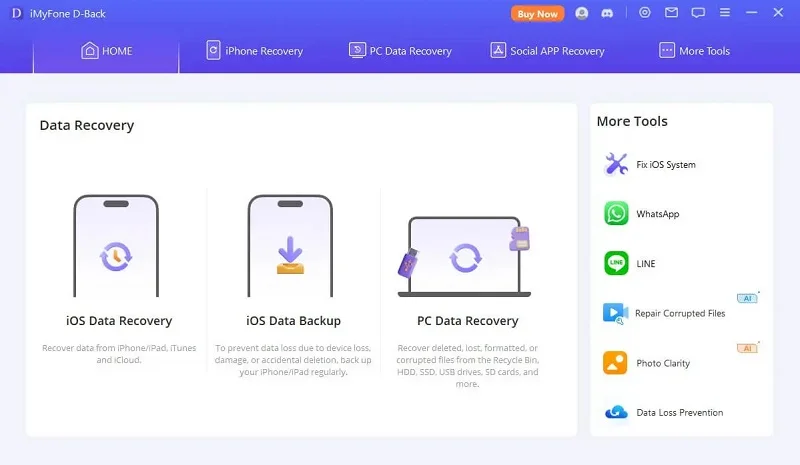 Step 2. Once the iPhone is successfully connected, click on "Start" and select the type of file you want to restore. If you want to recover WhatsApp photos, you need to select 'WhatsApp' here. Click Next to search for your data.
Step 3. The scanning process can take several minutes, depending on the size of the data you selected and the speed of your network.
After a few minutes, the screen will display a list of recoverable files shown on the left side of the interface. Click each data type to preview specific content.
After previewing, select the required data (WhatsApp & Attachments). Click on "Recover, then select another folder to save the WhatsApp photos.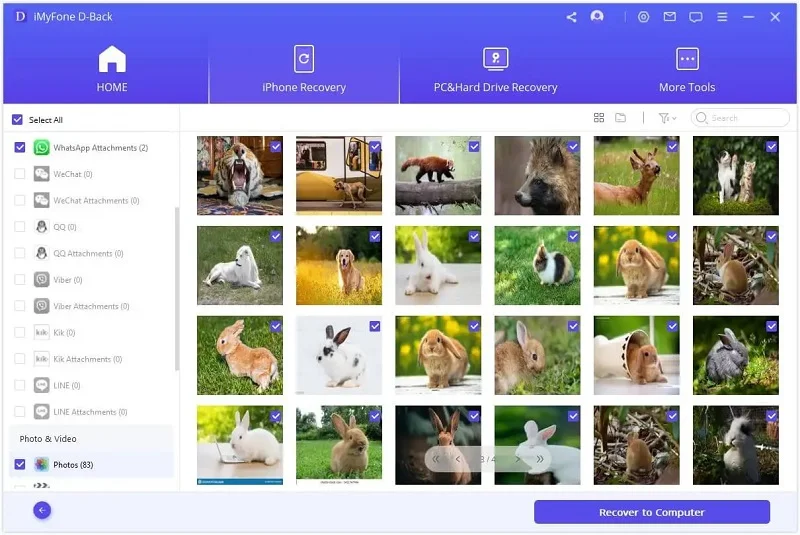 Selectively Recover WhatsApp Photos from iTunes Backup
As the most professional backup and restore tools, iTunes and iCloud can be used to back up not only your iOS data, even the deleted data could also be backed up. However, if you need to access and view data from iTunes/iCloud backup, you need to restore your iOS system first.
If you are fortunately enough to have the backup for WhatsApp data and you are unwilling to restore iPhone system, then you can also selectively preview and recover iPhone data from iTunes and iCloud backup with PR iPhone Data Recovery. The procedures to recover whatsApp photos from iTunes backup using PR iPhone Data Recovery are almost the same as the way above.
Step 1. Start up the recovery program and select the option of 'Recover from iTunes Backup'.
Step 2. The iTunes backup file will appear on the next Window. Click one iTunes backup file and tap on 'Next' button and choose the file that you want to recover.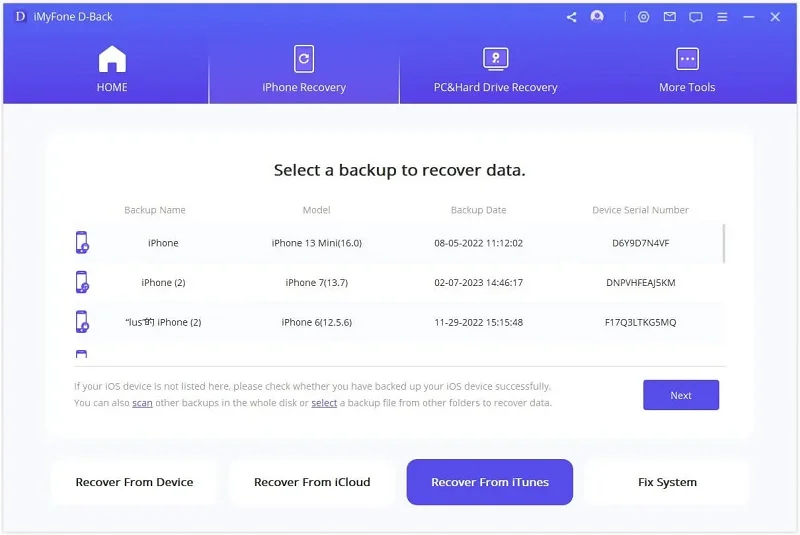 Step 3. Now click 'WhatsApp Attachments' and you will be able to check the deleted WhatsApp photos. If you need to recover deleted WhatsApp messages, you can tick the data type of 'WhatsApp'. Choose the WhatsApp photos you need and tap on 'Recover' to save the WhatsApp photos to your computer.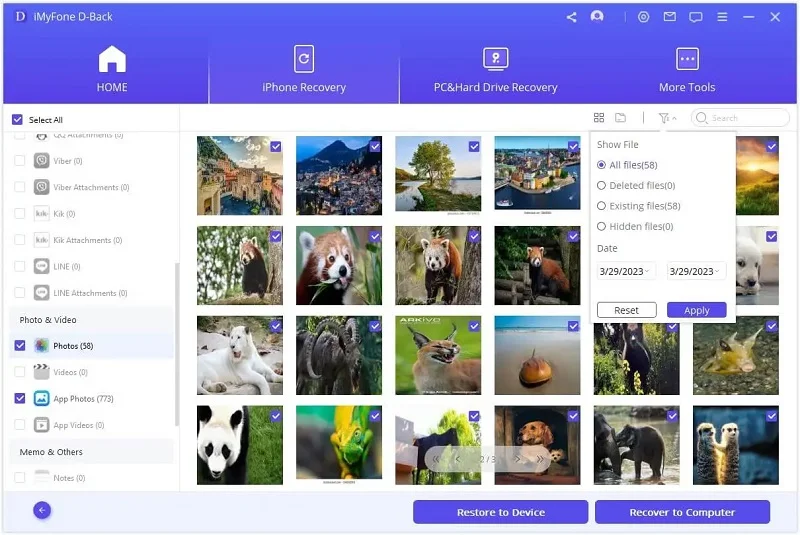 Selectively Recover Deleted Photos from WhatsApp via iCloud'
Step 1. On the main screen of this iPhone Data Recovery, tap on 'Recover Data from iCloud Backup'.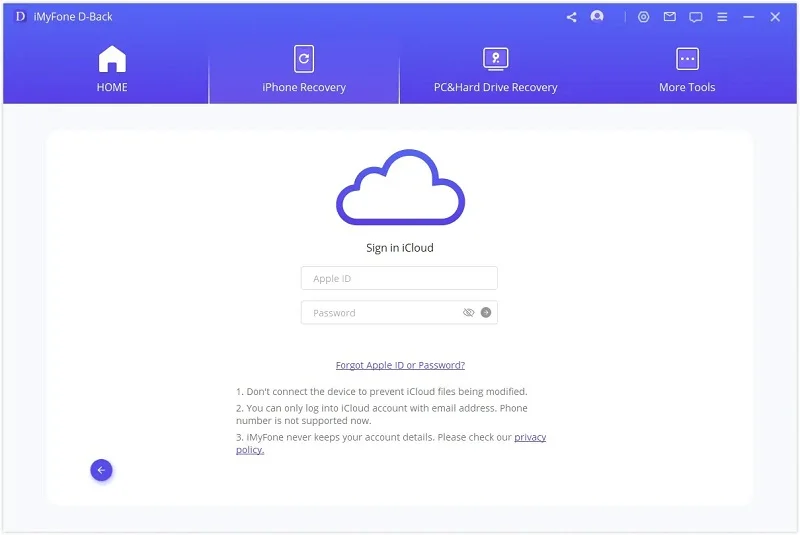 Step 2. On the next screen, enter your iCloud credentials to sign into the iCloud account. Then, choose the most relevant iCloud backup file to scan.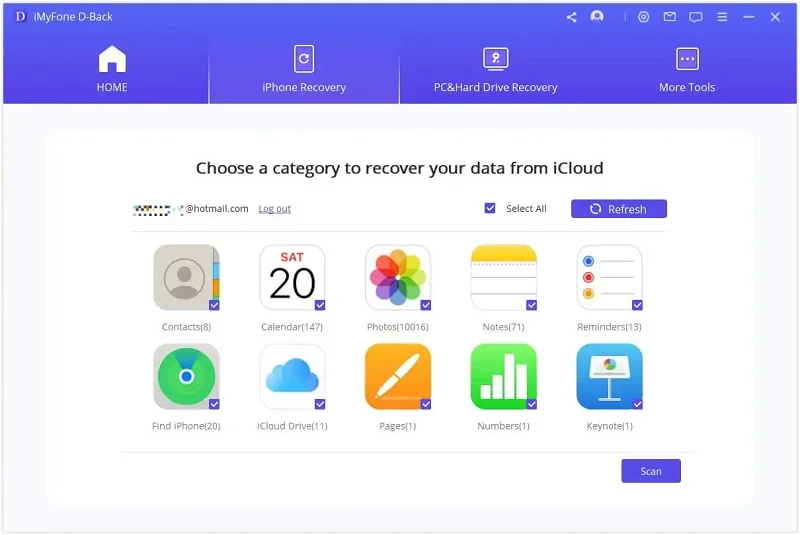 Step 3. When the iCloud backup is downloaded, you can go through all the data saved on the iCloud backup file. Select the WhatsApp photos that you deleted by accident and tap on 'Recover' to export the photos on your Windows or Mac.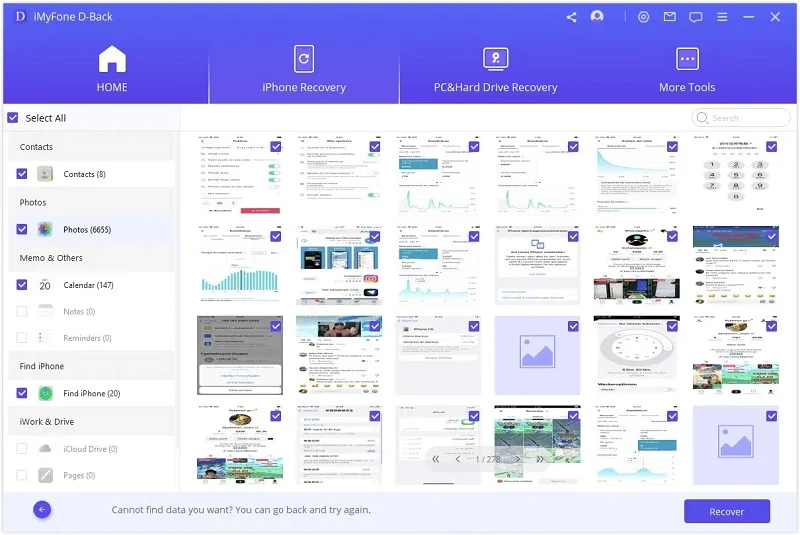 3. Recover Deleted WhatsApp Images on iPhone By Uninstalling WhatsApp
WhatsApp chat history and photos could be restored by uninstalling WhatsApp if the backup feature is enabled on WhatsApp settings.
Step 1. Click WhatsApp on your iPhone to open the application, click on Settings, select Chats and Chat Backup to view the latest backup.
Step 2. Then return to the home page to delete the application: Keep pressing the WhatsApp icon on the home screen and click the icon of 'X' to delete the app.
Step 3. You can now reinstall WhatsApp from Apple store on your iPhone. After the installation, log into the whatsApp with the same phone number.
Step 4. After the signing in, click on 'Restore Chat History' and the whatsApp messages as well as the WhatsApp photos will be restored.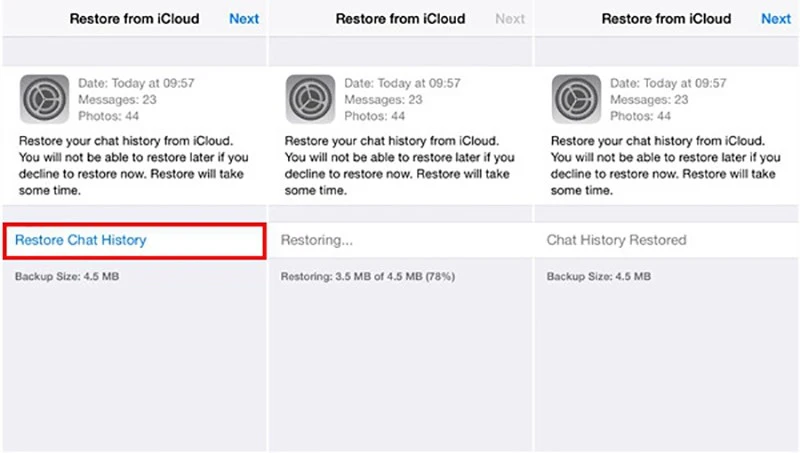 Conclusion
In modern society, smart phones have become an indispensable tool in life, work, and learning. Sometimes, problems such as the loss of important device data may have a major impact on life and work. The best way to avoid such an issue is to back up your phone and important app information regularly. But it's hard to remember all the time. Once you lose the data, image archives, and backup files of popular apps like WhatsApp, we can try to scan the iPhone with FoneGeek iPhone data recovery, which will recover deleted photos from WhatsApp on your iPhone/iPad with the easiest procedures.