If there's one thing that social media has taught me, it's that most video and photo posts are not entirely true. A lot of them are either staged or faked, and it has sadly become the norm. BeReal goes against those norms. It's what makes it unique and appealing. If you haven't heard of the app by now, you might want to get in on the trend. It's surprisingly refreshing and makes you want to be genuine and authentic by posting the real you.
So, what makes it all attractive? Well, you get to see the "real" side of your families, friends, neighbors, and whoever you have connected with. No longer will you have to worry about fake images and personas. Not entirely maybe, but it does seem ridiculous to wait the whole day to stage a BeReal photo.
Part 1. What is BeReal App and What Does it Do?
So, what is this BeReal app and why is everyone jumping in on it?
To put it simply, BeReal is an app developed by Alexis Barreyat and Kévin Perreau. It is a French-made social media app that encourages you to share a spontaneous photo of yourself anytime during the day, or night.
The way BeReal works is that at any given time, users will get prompted to agree on taking photos of themselves. Unlike other social media apps, you only have a two-minute window to capture a photo. This is to discourage faked moments or photo edits that can present a fake persona of the user. It's what makes the app unique and authentic.
Once you sign up to BeReal, you'll be notified of posting a "real" photo of yourself. That photo will now then be added to your account. When that is done, you can now look forward to the next BeReal day moment and have a glimpse of what your "real" family and friends are up to.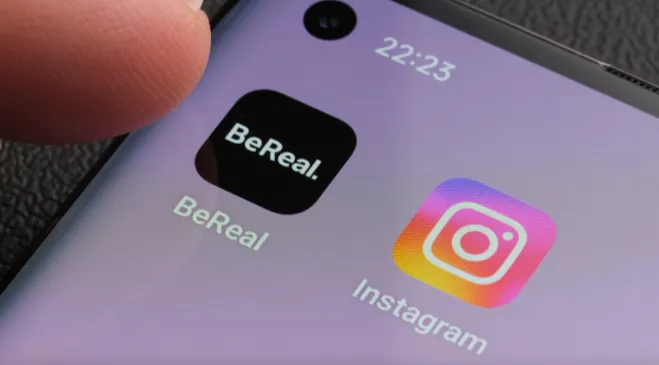 Part 2. What Time did BeReal App go Off Today?
BeReal time today on the 28th of June, 2023, was at 6:10:04 PM (US-Central). Europe on the other hand on the 29th of June, 2023 was at 11:30:21 AM (Europe-West). You can refer to this site, BeReal Time History, created by Devin Batene for more information and live broadcasting for BeReal alerts.
Part 3. When Will BeReal Go Off?
One of the unique features of BeReal is that they don't follow a timeline. No one knows when BeReal is going off today or tomorrow for that matter. The app will notify users at any given time between 9:00 AM to 11:59 PM, anywhere across the globe. Depending on your time zone, you and your friends may have varying points in time to take a selfie on your BeReal app.
Although there might be no chance of knowing when BeReal goes off, there is however a history timeline on when the past BeReal notifications went off at the exact moment, day and timezone and you can find it here.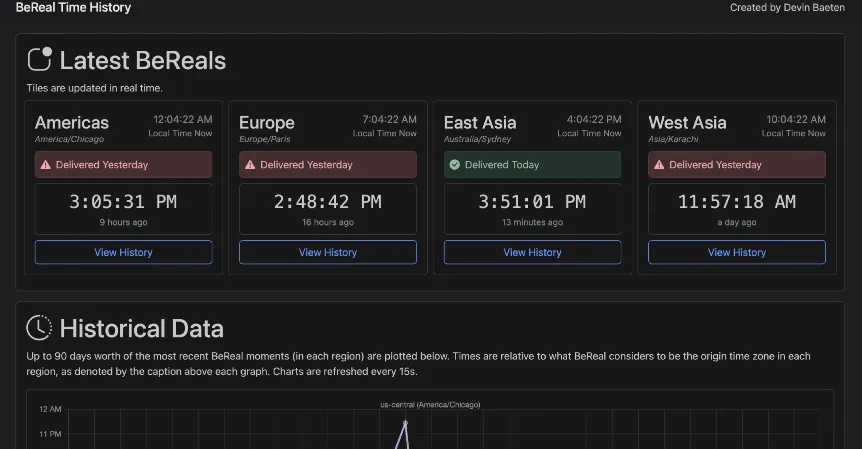 While some users have tried making use of the data to calculate and pinpoint exactly when the next BeReal will go off, as you'd expect, it wasn't much of help. It would be going against the app's intention anyway, so might as well go by the rules and enjoy its authenticity.
Part 4. Why You Should not Worry about BeReal Notification
Waiting for the BeReal notification would be going against the point of the app in the first place. You should just continue on with your daily activities just like you always do. The time window for the app to go off is too long, and can be anywhere from the moment you wake up and the moment you go to bed.
Don't worry about the notification too much. Don't worry if it goes off at the worst time possible. If you physically can't post a photo of yourself, there's always tomorrow. If the photo you took isn't your best look, your families and friends will still appreciate you for what you are. It is worth remembering that the BeReal app wasn't designed to showcase the best-looking photo of yourself, but instead, to showcase the best real moment of your day.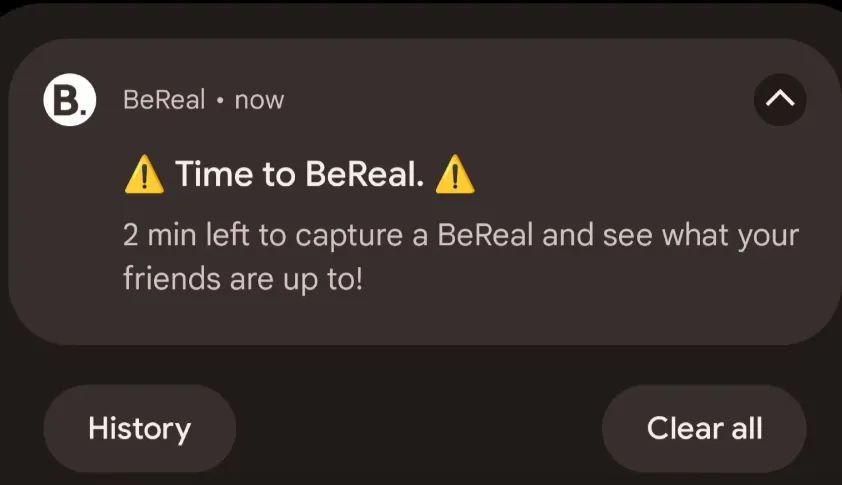 Part 5. How to Recover Missing BeReal Photos
If you missed some of your BeReal photos, you can recover them by using tools such as FoneGeek iPhone Data Recovery. What makes this tool stands out is that even without backup, you can still recover your lost BeReal photos and other data including music, videos, and sensitive documents.
FoneGeek iPhone Data Recovery is compatible with the latest iOS and is tested true. It focuses on recovering data from your devices while offering features that caters to its users.
Supports 22+ data types including photos, videos, notes, whatsApp data, Safari History, and many more.
Recover lost data without even having a backup.
Preview the files before recovering them to make certain you don't fill up your storage with unnecessary data.
You don't need any technical skills to understand the user interface.
Recover your missing and lost BeReal photos by following these 3 simple steps:
Step 1. Simply connect your iPhone or other devices to your computer using a USB or Thunderbolt cable for FoneGeek to detect the device.
Step 2. Click on the "Recover Data from iOS Device" from the left panel then select the required data types that you want to be recovered.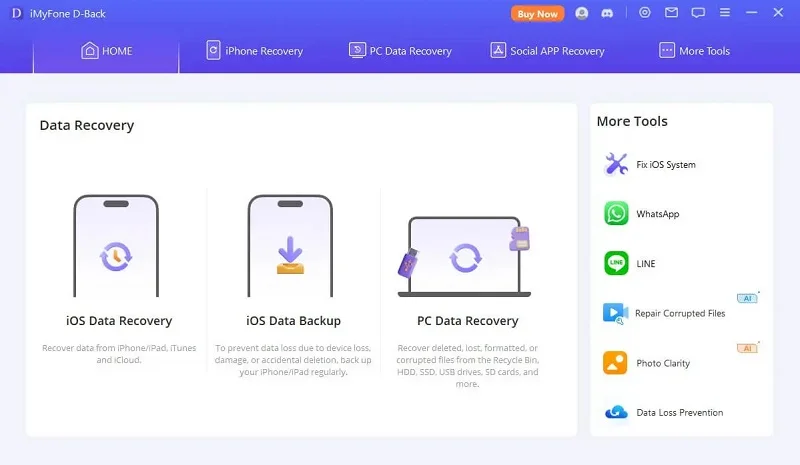 Step 3. Once you've selected the data type, you can just tick on the specific data on the left side you want recovered, wait for the scan bar to finish, and then click on recover. Congratulations, you've now recovered your missing files.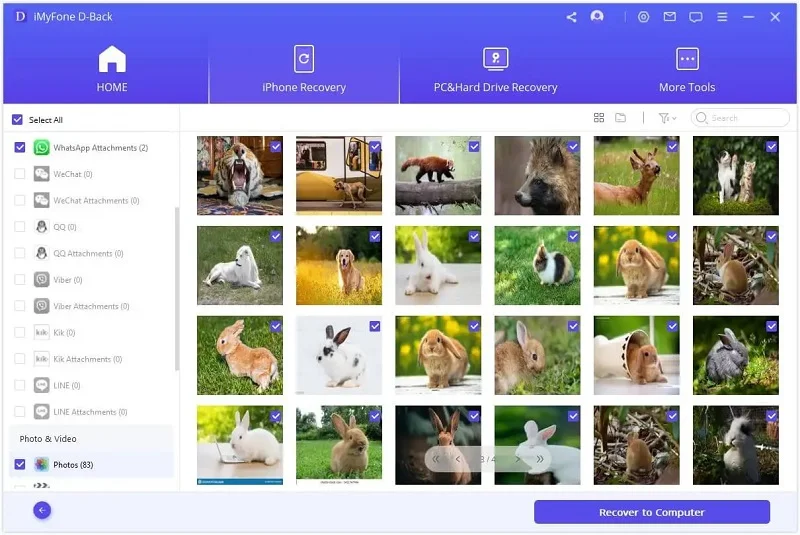 Part 6. FAQs You Might Want to Know
Q1. What happens if I took a BeReal picture outside the 2-minute window?
If you took a picture outside the 2-minute timeframe, your picture will be tagged as late and all your followers will get a notification that you posted late. Moreover, it would also show how many times you've tried taking a photo of yourself.
Q2. Can you block someone from seeing your BeReal photos?
Yes, you can block anyone from your friend list from seeing your picture by going to the settings (three-dot menu) and tapping on the block option.
Q3. Will BeReal delete my memories when I uninstall?
No, the memories will stay in your device's storage.
Conclusion
In this day of age, it is quite refreshing to have a social connection that clings to authenticity. Although staged and fake posts from other social media platforms may be entertaining in some way, they can get boring quickly. Don't get me wrong, it still is possible to fake posts in BeReal, but other users probably will take notice after several posts, and it will take the whole day and evening to wait when the BeReal will go off. What's the point of using the app anyway if you're only trying to showboat?