That import photos form iPhone to Mac, in most cases, is pretty simple. Just plug the device to your Mac, then pick the photos from Photos or iPhoto app and drag them to Mac. However, you may get problems when importing iPhone photos to your Mac.
For instance, the Mac cannot successfully detect your iPhone, only a partial photos are imported or the importing process gets stuck. Whatever the reason is, we will show the best methods bypass the issue of 'can't import photos from iPhone to Mac'.
Part 1. 1 Click to Import Photos from iPhone to Mac
I guess that you have searched for a great many tips to import photos from iPhone to Mac. But what if you still have other types of data to import to Mac? We highly recommend an export in this industry: FoneGeek iOS Transfer. It helps to access and import different types of iPhone data on your Windows or Mac computer.
Import 22+ types of data from iPhone/iPad to computer, for example, photos, videos, notes, contact, WhatsApp messages, safari history, etc.
Directly import files from iPhone to computer or extract data from iTunes/iCloud backup without restoring iPhone system.
The whole procedures are very simple and straightforward.
How to Import Photos from iPhone to Mac Using FoneGeek
Step 1. Download and open FoneGeek on your Mac and connect iPhone to Mac using original USB cable. Select 'Phone Backup' and click on 'Backup' button.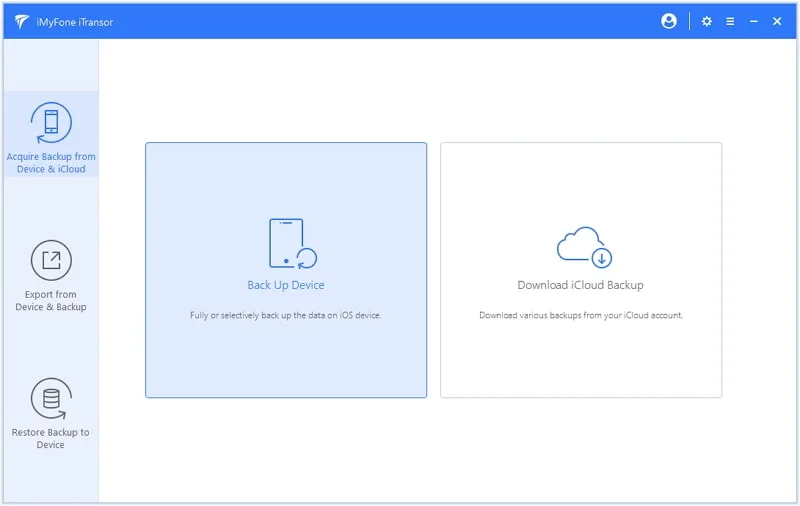 Step 2. From this interface, choose 'Photo' and click on 'Backup' to continue.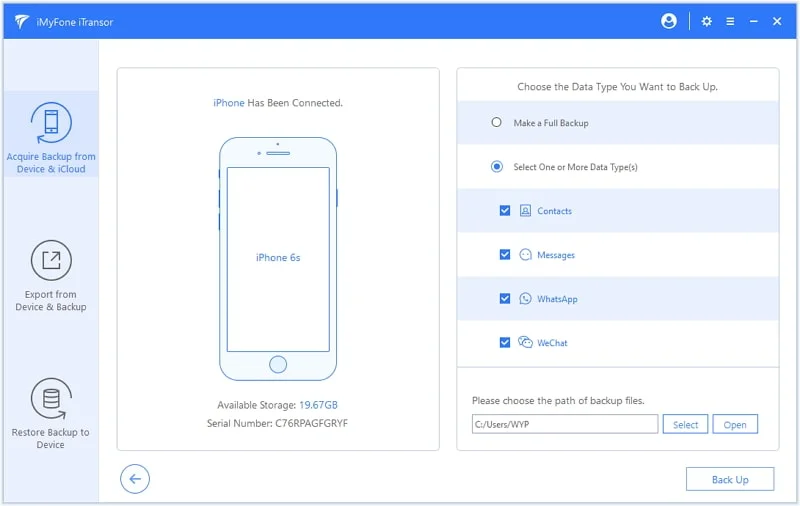 Step 3. Click on 'View Backup History' when the backup process is completed.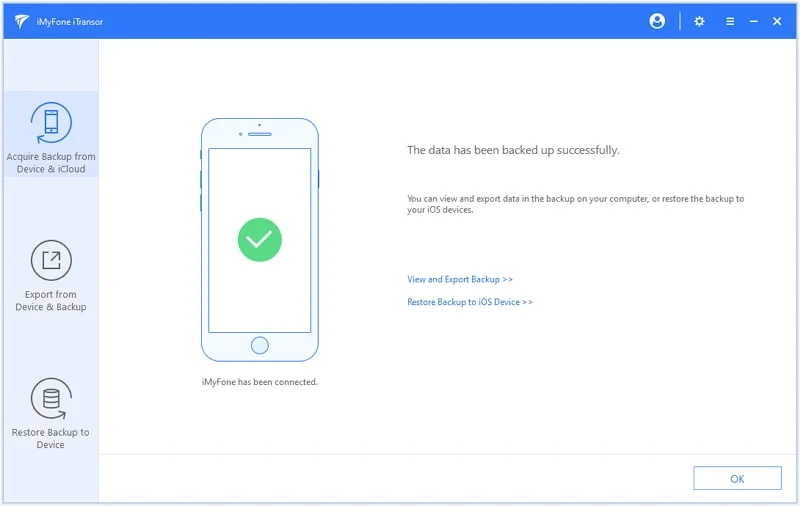 Step 4. Finally, you will be able to access and preview the photos on this interface. Click on 'Export to Computer' button located at the right corner to export selected photos to your Mac.
Part 2. General Fixes for 'Can't Import Photos from iPhone to Mac'
We have collected several quick fixes proven to be effective for users whose photos couldn't be imported from iPhone to Mac.
1. Turn off and turn on your Mac and iPhone. Then try again.
2. Disconnect the device with your Mac and force quit the Photos app, then reconnect the device with Mac and run Photos.
3. Disable iCloud Photo Library
If you have previously turned on iCloud Photo Library on Mac, the photos on your iPhone will be automatically synced to Mac, that's also the reason why photos can not be imported to Mac. Thus it's necessary for you to enable iCloud Photo Library on your Mac.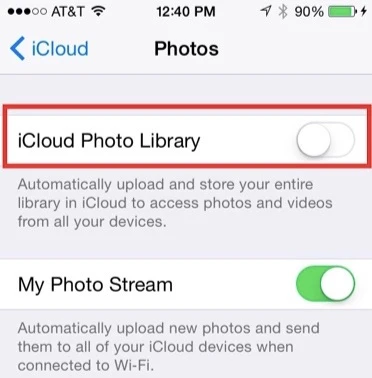 4. Remove Apps Similar to iPhoto
Other apps on your Mac to save photos such as DropBox can interfere with the operations of iPhoto. If that were your condition, you can close this app or simply remove the app.
5. Reset Location & Privacy
This small glitch could also be repaired by resetting location & privacy on your iPhone. So why not give it a try if you can't import photos from iPhone to Mac. Open Settings application on your iPhone, go to General > Reset > Reset Location & Privacy. After that, connect your device to Mac and click on 'Trust on iPhone' when prompted.
6. Update iPhone and Mac System
Sometimes, you will not be able to import photos from iPhone to Mac if your iPhone or Macbook run the old system. Thus, the final tutorial you can try is to update iPhone and Mac system to the newest version. For users whose Macbook is Mac OS X Yosemite or later, update iPhoto to Photos is also recommended.
Part 3. What You May Want to Know about iPhone Photos
There may be some questions that worrisome to you a lot. For your questions, we have listed some guides for you.
1st Question: How to Access Photos on Mac
After importing photos from iPhone to Photos app on your Mac, the photos will be saved in Photos app or Photos library folder on Mac.
Click on Finder on Mac and go to Pictures > Right Click Photo Library > Show Package Contents, you will then view the photos in the folder named Masters.
2nd Question: Are There Any Other Ways to Import Photos form iPhone to Mac
When you can't import photos from iPhone to Mac via iPhoto or Photos app, you could also use AirDrop, iCloud, etc.
The Bottom Line
It will irritate you a lot when you won't import photos from iPhone to Mac. Hope that this article will help you out if your iPhone photos are not showing up on your Mac.

As a professional writer who is interested in technology, Edwin J. Parke has helped thousands of users by offering various tips to solve their problems.

Home
>
iPhone Transfer
>Can't Import Photos from iPhone to Mac? 7 Quick Ways to Fix It