FRP (Factory Reset Protection) is no doubt very useful when it comes to keeping your data safe in case you lose your phone or it's stolen. It ensures that no one else besides you can factory reset your device to gain access to it and use it when they get it. However, while it does well to protect your phone, if you're unable to remember the password you set for the Google account on the phone, then even you won't be able to perform the factory reset process.
This is the same situation you may find yourself in when you buy a pre-owned or refurbished phone. So, what can you do to get yourself out of this scenario? Well, you'll have to bypass the Google account verification to do that, what you need is an FRP bypass tool. In this post, we will highlight the top 12 FRP bypass tools that you can use to easily avoid Google account verification and begin using your Android phone right away. First, let's know more about FRP.
Top FRP Bypass Tools For You
Samsung FRP Hijacker Tool
The FRP Hijacker is the best FRP bypass tool out there for Samsung devices and this is due to its incredible features. The tool is able to conveniently and reliably bypass Google account verification on any Samsung device allowing you to perform a factory reset and be able to access and use your device again. It even includes a feature for fixing soft brick and can as well bypass the Samsung FRP while in Download mode without using ROM.
The stable and neat interface is another great feature that this exclusive Samsung FRP bypass tool offers, which makes it quite easy to carry out the bypass process whether you're an expert or a first-time user. The process itself is fast as the Google account gets bypassed within just a few minutes. The other great thing about this tool is that it's free but that still comes at a cost because there's no customer service in case you run into problems when using it. It supports Mac, Linux, and Windows systems but it's an exclusive FRP bypass tool for Samsung devices.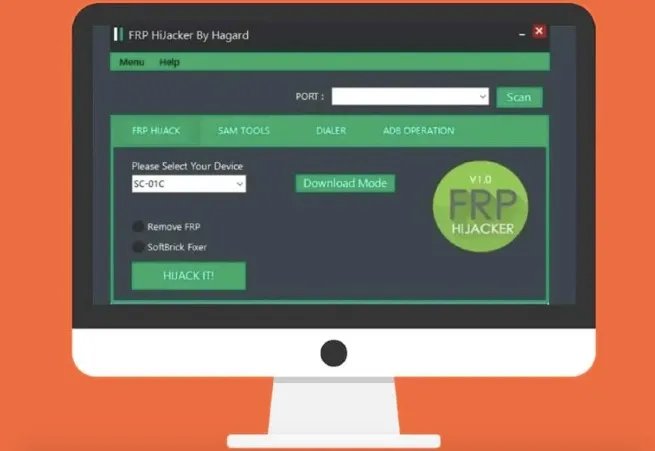 Pangu FRP Bypass APK
Unlike the Samsung FRP Hijacker tool, the Pangu FRP Bypass tool is not limited to only one brand. It's designed for use with all Android device brands and modes including Samsung, Motorola, Huawei, HTC, and Xiaomi. This powerful tool is also available in different versions for various Android versions that have FRP like Lollipop 5.1 and Marshmallow 6.1, all way to Oreo 8.0. As its name suggests, the tool comes as an APK file, meaning you need to install it on your device so that you can use it to bypass the Google account verification.
You have to download the APK first to your PC as you won't be able to download it directly on your FRP-locked device. Once you have it on your PC, you can now transfer and install it on your device with the help of an OTG cable and a flash drive. So, you'll need to be a bit tech savvy because even the bypassing process is not quite straightforward as that of the Samsung FRP Hijacker tool. Moreover, the tool may not work if the device runs on the latest Android version.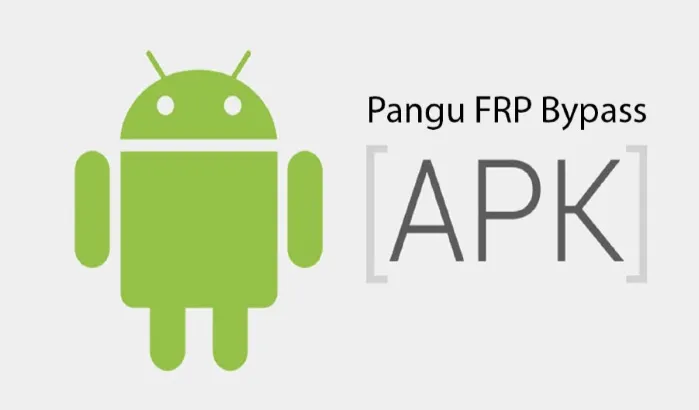 GSM Flasher Tool
GSM Flasher is more of a flashing app with a user-friendly interface that makes it easier to use for everyone. Although it's a flashing app, you can reliably use it to overcome the FRP lock on any Android phone. You have to install it onto your PC to use it - it works on Mac, Windows, and all other systems.
Once you've downloaded the setup file and installed the program, you have to get your mobile device and PC connected through a USB cable and then simply bypass the Google verification using the GSM Flasher tool. You can also remove the pattern locks on your device using the program if you can't remember them or even reactivate the removed locks.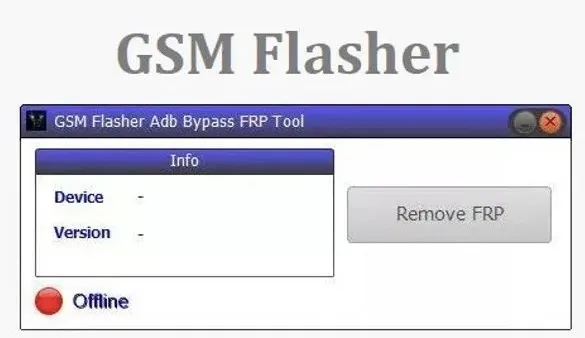 D & G Password Unlocker
This is another FRP bypass tool that works from the computer. Similar to GSM Flasher, you have to download D & G Password Unlocker and get it installed on your PC to use it to bypass FRP restrictions on your mobile device. There's no need to install APK onto your phone. You only need to connect the phone to computer with the help of a USB cable and go to the D & G Password Unlocker program.
From there, follow the instructions given by the program to bypass the FRP lock. It's not the easiest tool to use but with a bit of tech skills, you'll find the bypassing process not that complicated. You can use the software on all Windows platforms (from XP to Windows 10) and it supports different Android versions, although it can fail to work on some Android device models.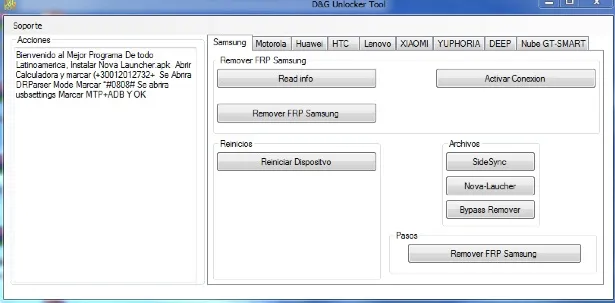 Octoplus FRP Tool
Octoplus FRP tool is a premium FRP bypass tool. It's not free like most of the other options. What sets it apart is that it offers three different modes for bypassing FRP: Factor Mode, FastBoot Mode, and Download Mode. Whatever mode you chose, the tool is able to effectively bypass the FRP lock of your smartphone in no time.
There's no data loss when you use it to reset FRP on Samsung, LG, or Huawei brands but on Motorola and Alcatel, it will erase the data. As mentioned earlier, the Octoplus FRP tool is not free. You have to purchase it, after which it's delivered to you in the form of a package, so it's not the most convenient tool because you can't just download it from the Internet. Moreover, you get to only unlock a single device for around 65USD.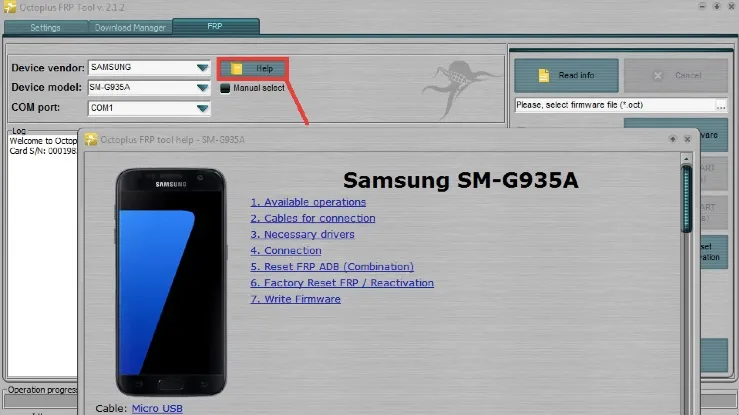 Bypass FRP Online
There are online FRP bypass tools that you can also use besides just the software and apps. These websites are not all for free, though. There are many of them that offer several exclusive free services, but some will charge you to bypass FRP on any Android device. You generally have to pay for these premium online FRP bypass tools for them to work more efficiently.
Overall, though, unlike the other options, online FRP bypass tools offer great convenience. They usually work with all Android devices and carry out the bypass process faster. They also often have an intuitive interface to make using them easier.
UnlockUnit Intelligent Assistant
UnlockUnit Intelligent Assistant operates way differently from the other FRP Bypass tools. It uses a unique chat-oriented process to help you overcome the FRP lock on your phone. Like the online FRP bypass tools, it basically offers an easy way of unlocking your device.
You don't need any technical knowledge. All that's required is to just follow the instructions provided by the UnlockUnit chatbot. You can get full technical support from the bot to help you quickly bypass Google verification without much hassle. You won't get bored during the bypass process either as the advanced AI equally has a great conversational experience to keep you engaged.
The best part about this UnlockUnit Intelligent Assistant FRP bypass stool is that you're guaranteed to get your full money back in case it fails to unlock the FRP.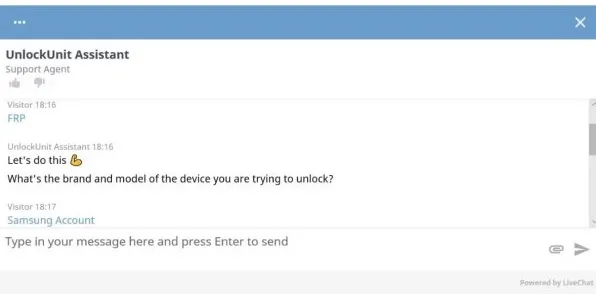 Odin FRP Bypass Tool APK
Odin FRP Bypass Tool APK comes as an APK file just like the Pangu FRP Bypass tool and it's free, but it's only designed for Samsung devices (smartphones and tablets). Besides that, you can only use it on Windows systems.
Along with removing the FRP lock, the Odin FRP Bypass tool can help in installing firmware updates and flashing ROM. It's an FRP bypass tool APL, though, which means using it, especially the FRP bypass process can be tricky without some knowledge about the computer. The other setback is that it may fail to bypass the FRP lock if your device features the latest Android version.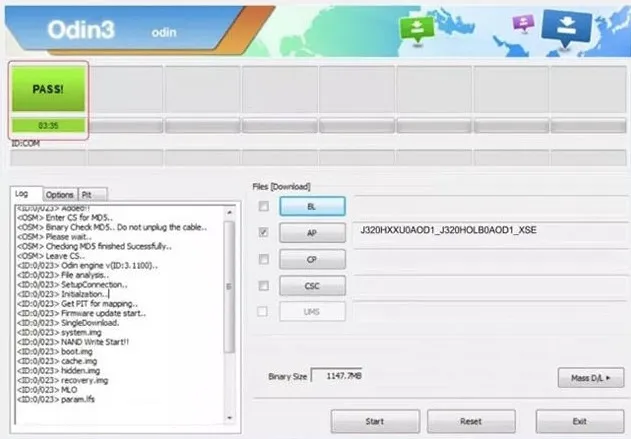 vnROM Bypass APK
vnROM Bypass APK works on all Android devices, including the latest Android versions. It's not just a single tool but rather a website that offers various FRP bypass tools as well as FRP bypass apk that you can use to gain access to your Android phone if it's locked by FRP. These FRP removal tools not only provide great convenience but the also support bypassing FRP on most Android phone brands like Samsung, Huawei, Lenovo, Oppo, etc.
Moreover, all the FRP bypass APK are absolutely free. There's no registration required and installing them on the locked phone is not hard. You'll need an OTG cable just like when installing the Pangu FRP Bypass apk. Although bypassing FRP with this application is free, the process itself is complex. It needs technical knowledge. The provided tools also tend to stop working abruptly and it's not certain that they will work for your device. There's no customer support either should any problems arise when carrying out the unlocking process.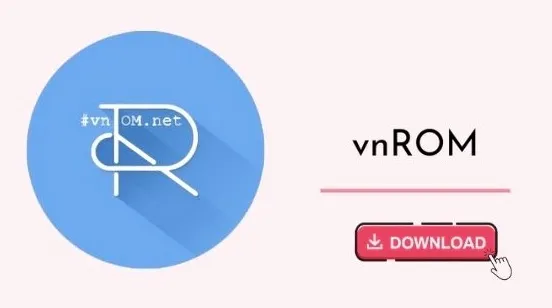 Free Bypass APK for Samsung
Our next option is another FRP bypass tool that's purposely developed for bypassing the Google account verification on Samsung phones. If there are any security restrictions set on your device, then this Free Bypass APK is able to overcome them and allow you to access your device as normal. So, it's not just useful when you can't remember your Google account credentials and want to factory reset your Samsung device.
Using the tool is not hard but the APK has to be installed onto your device first. To do that, you must allow downloads from unknown sources. When the APK is downloaded, you'll get two files. One will be a Samsung FRP bypass APK while the other will be the SlideSync setup for your PC. Once you have the APK installed, you can access and use the app directly on your device.
UnlockJunky
UnlockJunky is another very unique FRP bypass tool that we have on our list. While the UnlockUnit Intelligent Assistant utilizes an AI chatbot to help users bypass FRP lock, UnlockJunky on the other hand, uses expert technicians to get your phone unlocked. It's a very simple-to-use online service. You just need to go to Unlock Junky, select the brand and model of your phone, select the type of unlock service you want (e.g. FRP), and then download the software. Once you have the software on your computer, simply connect your phone and begin a live chat with one of UnlockJunky's technicians who will carry out the bypass process remotely on your behalf.
It's that simple and efficient, plus the phone gets unlocked fast - in about 5 minutes. However, you have to pay a fee before you can start the live chat, plus the fee is different from one model to another, and only one device gets unlocked per payment. Moreover, the service is not available throughout. You can only chat with the technicians from 9 am up to 6 pm and they are available only up to Saturday.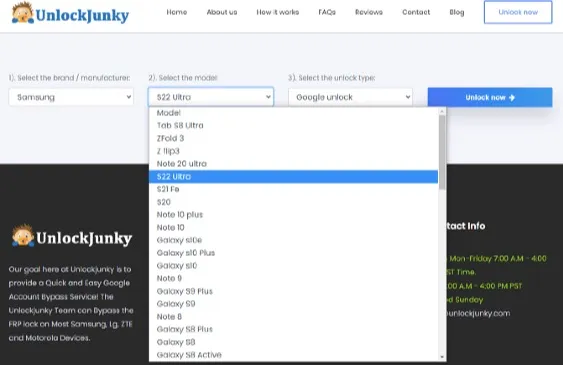 Conclusion
It's easy to bypass Google account verification using the FRP bypass tools we've provided above. They can all work very well. You just have to pick the one that suits you best or supports your particular phone brand, model, and Android version. You can try out the free tools first and then go for the paid ones depending on your preference. Regardless of which tool you choose, though, you'll no doubt be able to bypass the FRP lock on your mobile device.