User Concern
"I updated my iPhone 13 Pro to iOS 17 beta 3 today and my CarPlay stops working. Anyone else having this issue or know of a fix?"
Apple CarPlay provides an easy and safe way to access apps on your iPhone, which greatly improves your driving experience. With it, you can make phone calls, send or receive texts, check your map, and liseten to your favorite music while driving.
However, same as other Apple services, you might encounter errors and find that Apple CarPlay stops working or keeps disconnecting. Don't worry, here this article will discuss the reasons why Apple CarPlay is not working and show you some easy ways to fix this problem.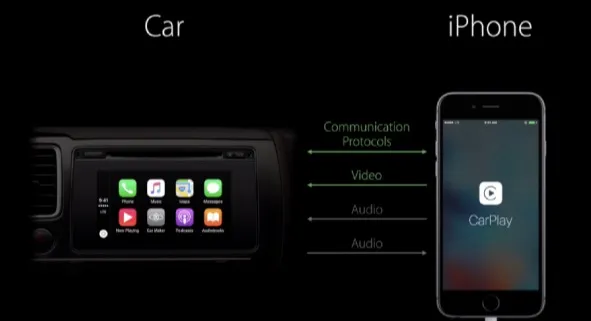 Why Is My iPhone CarPlay Not Working?
You may wonder "Why is my Apple CarPlay not working". Well, the malfunction of Apple CarPlay could be as a result of different factors, some of which includes:
Apple CarPlay is not available in your country or region.
Your car doesn't support CarPlay.
Something is wrong with your car or iPhone's Bluetooth connection.
USB cable is damaged or not working.
There are problems with iOS update.
Your iPhone is running an ourdated iOS version.
iPhone is not detected by the Apple CarPlay stereo.
Your iPhone is having app intergration issues.
Before connecting to CarPlay, it's important to confirm the compatibility of vehicle and region. As the CarPlay become more popular in recent years, it has become available over hundreds of car models. To confirm the compatibility, just access the updated list on Apple website.
How to Fix Apple CarPlay Not Working on iPhone?
Some users may encounter the issue of CarPlay not connecting when they don't know how to set it up correctly. Here are a few steps to follow when you have enabled it on iPhone:
Start your car and connect your iPhone to it.
Ensure that Siri is turned on.
Sometimes, CarPlay may not work as usual when correctly configured. After learning the potential reasons of this CarPlay malfunction, let's check some solutions to fix this problem.
1. Ensure CarPlay Is Enabled on iPhone
The first step you should do is to make sure that CarPlay is proplerly enabled on your iPhone. You might have turned CarPlay off by accident, and you will need to re-enable it.
Go to Settings and tap on General.
Click on CarPlay and reconnect your car to the app.
Also, turn on the option of Allow CarPlay While Locked.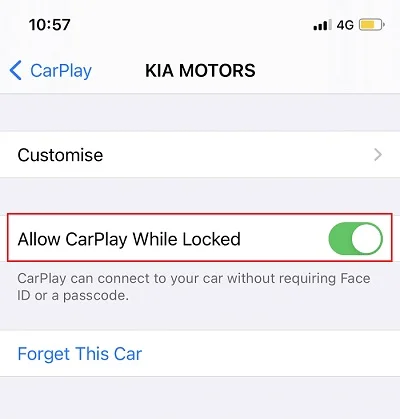 2. Turn On Siri
The Apple CarPlay feature tends to malfunction if Siri is disabled, especially if you are using voice commands for CarPlay. Follow these steps to check and make sure Siri is turned on:
Open the Settings app on your iPhone.
Find the Siri and Search option and click on it.
Enable the option of Listen for "Hey Siri", Press Side Button for Siri, and Allow Siri When Locked.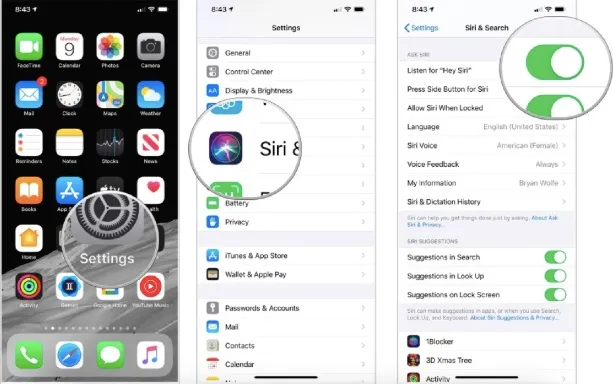 After carrying out these steps, the CarPlay feature should work propley. However, your should keep your iPhone connected to a stable internet connection.
3. Disable EQ in Music
According to different help forums, it appears a good number of iPhone users were able to solve the CarPlay not working issue by disabling Equalization. You can try this out by following these steps:
Open Settings and search for Music.
Tap on the EQ option and turn it off.
Reboot your device and try reconnecting to CarPlay.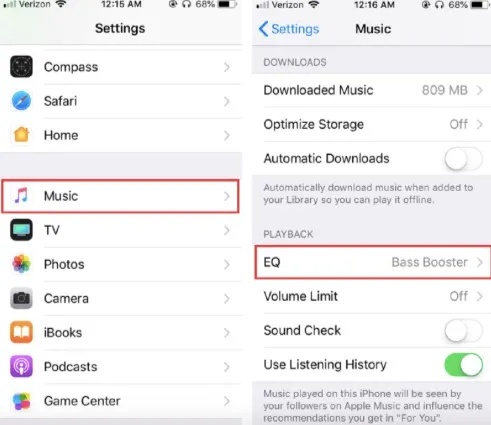 4. Turn Off Sound Recognition
Turning off sound recognition is another easy way to fix Apple CarPlay not working on iPhone 13/12/11.
Go to the Settings on iPhone.
Tap on the Accessibility option.
Locate the Sound Recognition option and disable it.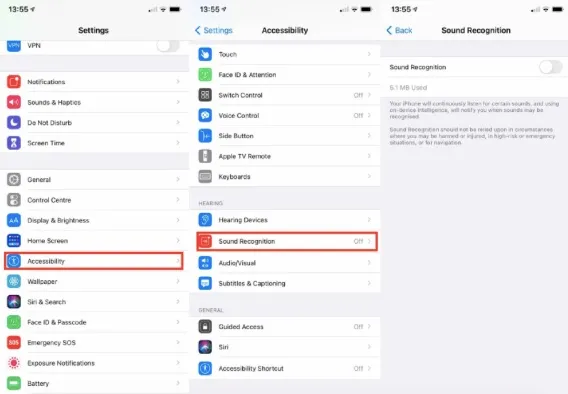 5. Check CarPlay Restrictions
It's not impossible for some settings to be changed by default after iOS update. If your iPhone is not detected by CarPlay, you should check if the CarPlay isn't restricted. You can do this by following these steps:
Open the Settings application on your device.
Open the Screen Time option and click on Content & Privacy Restrictions.
Click on Allowed Apps.
Your device will request for the Screen Time passcode. Once entered correctly, you can enable CarPlay.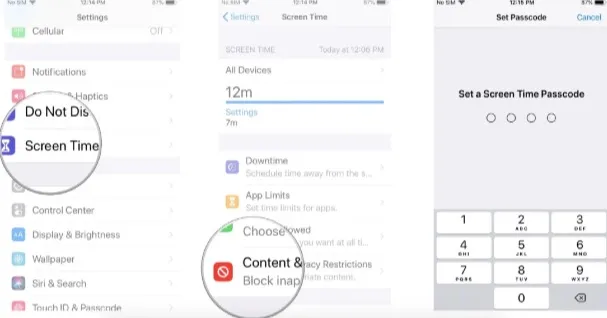 If the CarPlay issue was a result of restriction, these steps should get the Apple CarPlay working perfectly with your iPhone.
6. Disable Airplane Mode
If you have a wireless connection to your CarPlay stereo, you should make sure that both Wi-Fi and Bluetooth are enabled. Also, make sure your iPhone is not in Airplane mode.
Airplane mode will prevent your iPhone from making any wireless connections, simply go to Settings and disable it. If it is turned off, you can try to turn it on and then off again.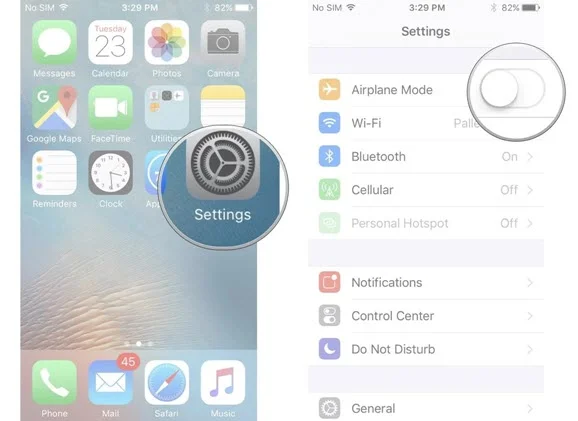 7. Set Dolby Atmos to Auto
Sometimes, CarPlay not working issue occurs not only when you attempt to play music, but also when you end a phone call. Someone has suspected that the new Dolby Atmos Apple Music setting could be causing this. To solve this problem, you could turn this setting off or make it auto.
Open Settings and tap on Music.
Open Dolby Atmos option.
Turn it off or set it as Automatic.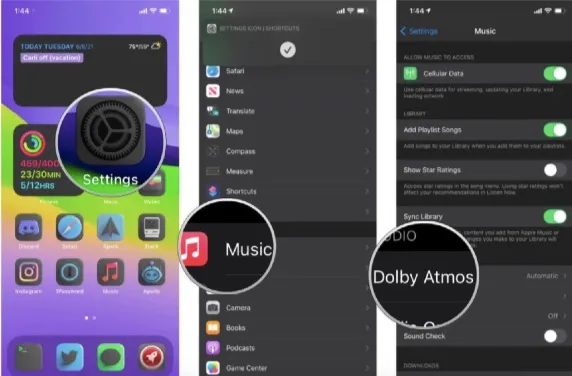 8. Try Different USB Cables and Ports
Apple CarPlay stops working issue might be as a result of your iPhone not being properly connected and chances might be that the USB cable or port is faulty.
Thoroughly check the cable you are using if it's not an original Apple cable as iPhones often have issues with third-party cables.
Also, check for breaks and links in the wire which can stop it from working properly.
The USB port could also be the culprit. With cars having several ports that support CarPlay, try changing the port to see if it solves the problem.
9. Forget and Reconnect CarPlay
Sometimes your CarPlay connection could have been corrupted, you can try to forget and re-establish the connection. Here's how to do this:
Navigate to Settings > General > CarPlay.
Choose the car you're trying to connect to and tap Forget This Car.
Then set up your car again and reconnect it wirelessly or using USB cable.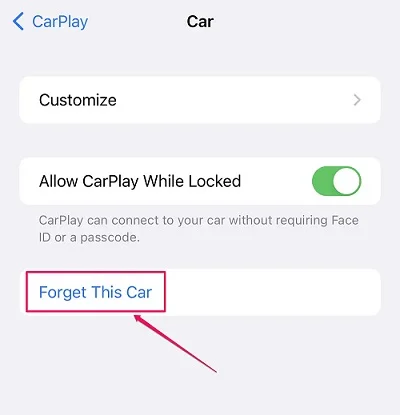 10. Restart Your iPhone and Your Car
Turnning your iPhone and vehicle off and then back on can help to clear minor errors and glitches on the device. To restart your iPhone:
Hold the Side button along with either Volume button until the power off slider appears (For old iPhones, just hold the Side or Top button).
Drag the slider to turn off the iPhone. Wait for several seconds, press the Side or Top button to turn the device back on again.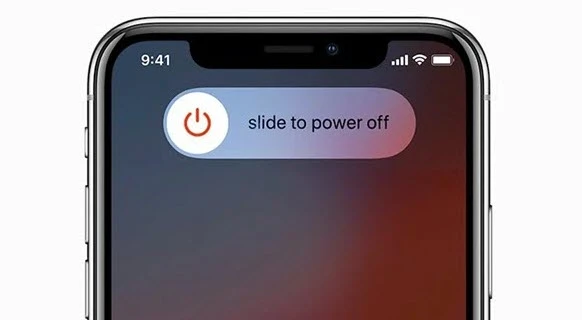 11. Update iOS to the Latest Version
If your iPhone is running an outdated iOS version, the Apple CarPlay may stop working properly. Updating iPhone to the latest iOS version is a great way to fix the bugs that prevent CarPlay from working.
Open Settings and go to General.
Tap on Software Update.
Then tap on Download and Install if an update is available.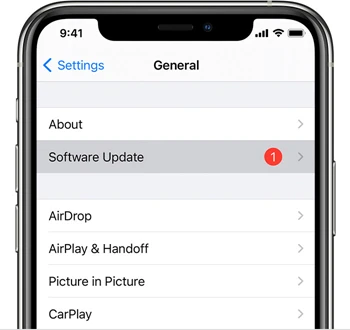 12. Reset All Settings
If every other step has failed to resolve the CarPlay issue, you can use this as a last resort. It should only be used if every other option fails because you will have to reconfigure your device afterwards.
Open Settings and search for General.
Go to Transfer or Reset iPhone.
Tap Reset and select the Reset All Settings option.
All your phone settings would be reset after providing your passcode.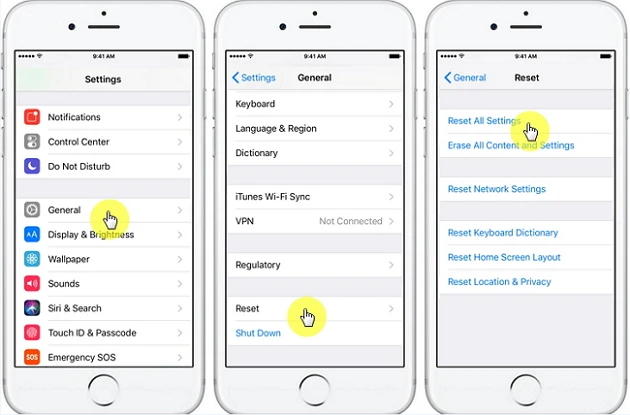 Ultimate Solution to Fix iPhone CarPlay Not Working Issue
All the solutions listed above are quick fixes that could work if the cause of the CarPlay issue is related to incorrect settings. However, this issue could also be related to software errors, which would require a much more professional fix.
FoneGeek iOS System Recovery is a 100% working iOS system repair tool that can be used to resolve different iOS issues easily without the risk of data loss. Here's how to fix Apple CarPlay not working issue using FoneGeek.
Step 1: Download and install FoneGeek iOS System Recovery on your PC. Select Standard Mode from the main interface.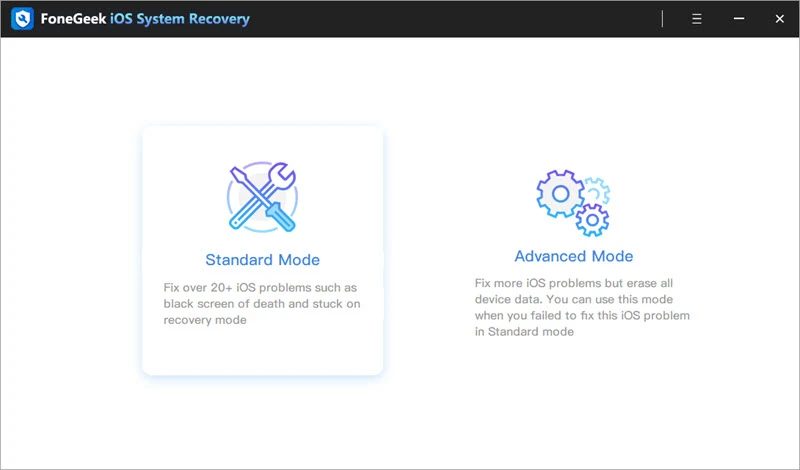 Step 2. Connect your iPhone to the computer with a USB cable and run the program.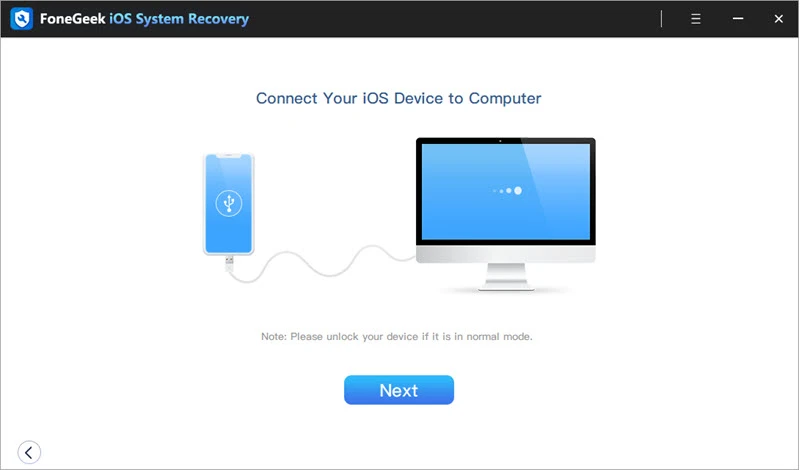 Step 3. The FoneGeek tool automatically displays matched firmware packages for you. Click Download to start downloading the firmware package.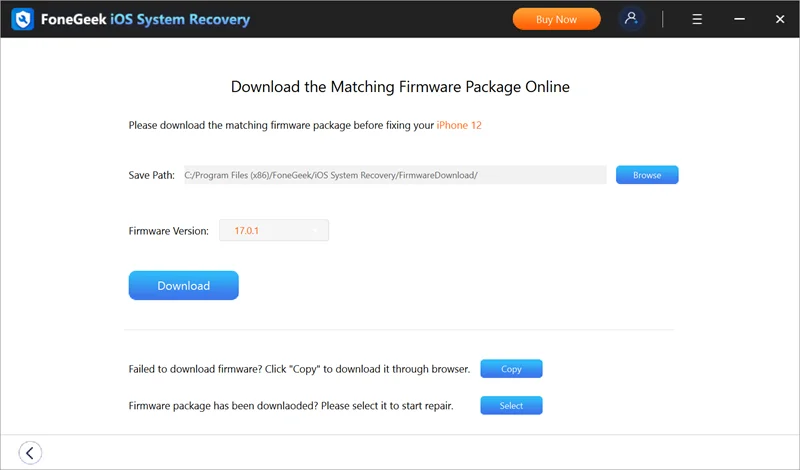 Step 4. After downloading the package, click on the Fix Now option to resolve the CarPlay not working issue.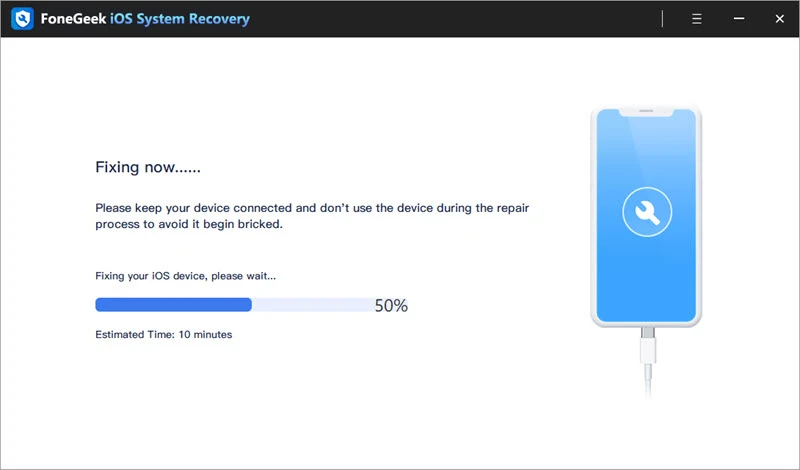 Subsequently, your iPhone would go through a reboot. After that, all CarPlay issues would have been solved and you can now use the feature conveniently.
Alternatively, with the latest iOS 17 version still unstable and full of bugs, you can downgrade your device to older, more stable versions. FoneGeek iOS System Recovery can also be used to downgrade iOS version of your device.
FAQs about Car Play Not Working
What to do if CarPlay is unresponsive?
If the CayPlay is unresponsive, you can quit all the apps on iPhone and disconnect all unnecessary Bluetooth devices. You can also reset the device network settings by going to Settings > General > Reset > Reset Network Settings.
Can I use CarPlay without using USB?
Yes, if the iOS system version of your iPhone is iOS 9 or later, you vehicle will support wireless CarPlay.
The Bottom Line
All in all, these are some fixes that can be used to solve Apple CarPlay not working issue. Nevertheless, if after trying all these solutions, you are still unable to solve the problem, then it will be best to contact Apple Support for help.