It is very easy to downgrade from iOS 16 to iOS 15 or older iOS versions. However, the downgrade process may fail due to system or hardware issues. What is mentioned most is iOS 16 downgrade stuck on recovery mode/DFU mode/Apple logo.
During the process of downgrading, you will be required to put your iPhone into recovery or DFU mode, sometimes the iPhone will get stuck in that mode.
You must be very panic when the iPhone is stuck and not responsive any longer. Actually, you don't even need to worry about that, this post will guide you how you can easily fix the iOS 16 downgrade stuck issue.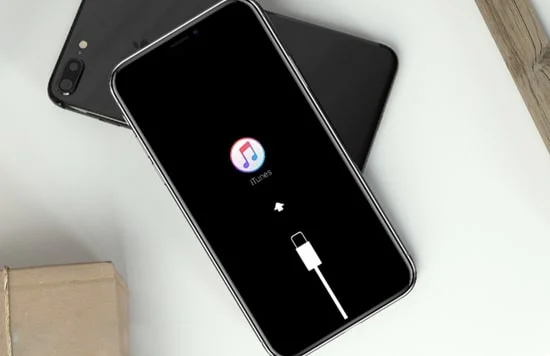 Normal Way to Fix iOS 16 Downgrade Stuck on Recovery/DFU Mode
First of all, try the normal steps to get your iPhone out of DFU or recovery mode if it is stuck.
How to Get iPhone Out of DFU Mode
Step 1. In fact, it is very simple to get iPhone out of DFU mode. Before that, the device should be connected to the computer system.
Step 2. If you hear ding-dong on the computer or see a white Apple logo on the iPhone, then release the [HOME] button and the [POWER] button and the iPhone will automatically boot.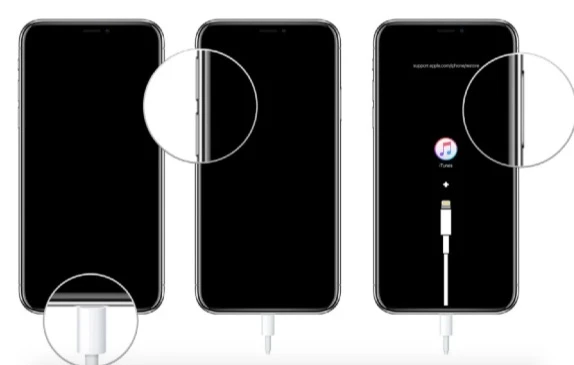 The apple logo will be on the iPhone screen for a while, all you need to do is relax and wait, wait, wait. Your iPhone will definitely exit DFU mode and start up normally.
How to Get iPhone Out of Recovery Mode
Refer to the procedures below to exit iPhone out of recovery mode:
Unplug the USB cable to disconnect the iPhone from your computer.
Press and hold the Power button and Volume Down button for about 10 seconds.
Release the Volume Down button, but continue to press the Power button for a while.
When the Apple logo appears on the iPhone, release the Power button immediately.
Then your iPhone will exit recovery mode and start rebooting normally.
Fix iOS 16 Downgrade Stuck on Apple Logo/DFU/Recovery Mode with 3rd-Party Tool
The 2nd way to get iPhone out of DFU/Recovery/Apple Logo mode during the downgrade process is using a 3rd-psrty program: FoneGeek iOS System Recovery. If the normal steps don't help you fix the stuck issue, then FoneGeek iOS System Recovery can help you do that. The program can easily fix iPhone stuck on recovery mode, DFU mode, Apple logo and other issues when downgrading or upgrading iOS version in one click.
Core Feature of FoneGeek iOS System Recovery: Fix Stuck Issues in 1 Click
Fix all iOS stuck issues and other system issues in one click.
All iTunes errors could also be fixed with ease, such as iTunes error 9, iTunes error 4013 , etc.
Easy and safe to use. And not data will be modified.
Simply to use, no technical knowledge required.
Completely supports the newest iPhone 14/13, iOS 16/15.
Now carrying out the iOS downgrade stuck issue with FoneGeek iOS System Recovery.
Step 1. After downloading the FoneGeek toolkit on your own computer, connect your iPhone to the computer with UBS cable and click "Standard Mode" tab from the options displayed on the interface.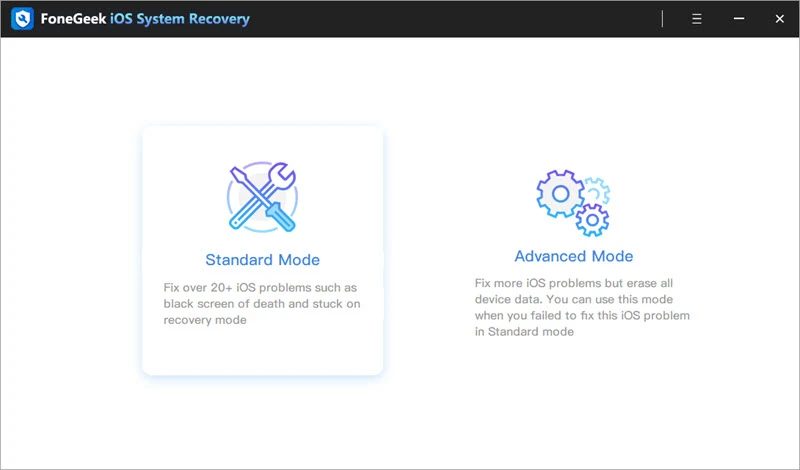 Step 2. When the connection is established, the iPhone will be recognized by the system. Click "Download" and the software will download the selected iOS firmware package for your iPhone.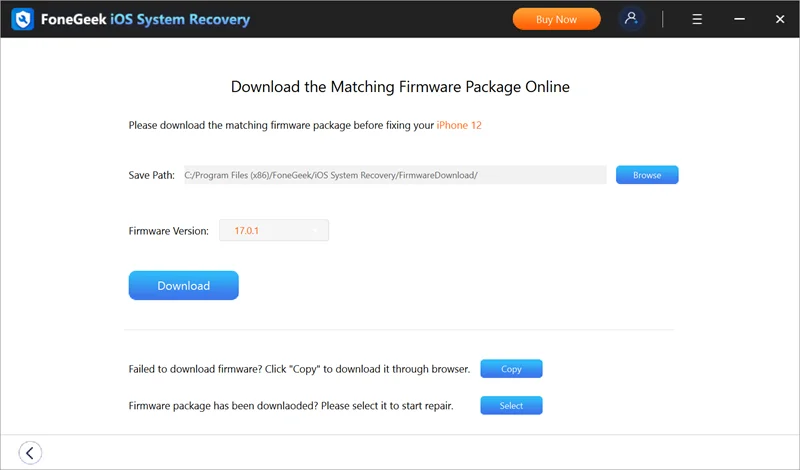 After that process, the iOS 16 downgrade stuck on recovery mode, DFU mode will be repaired.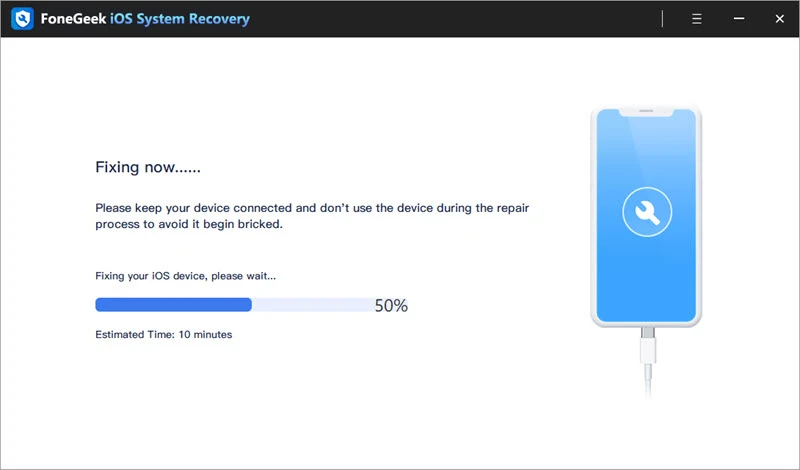 Get iPhone Out of iOS 16 Downgrade Stuck Issue via iTunes
Although the iOS 16 downgrade stuck on recovery or DFU mode can be fixed via iTunes, but it is not recommended. After the iTunes restore process, your iPhone data and settings will completely be wiped out and some iTunes errors may also occur during or after restoring with iTunes. Thus we do not recommend you try this way unless you created an iTunes or iCloud backup in advance.
After connecting the iPhone with iTunes, the message of "There is a problem with this iPhone that requires it to be updated or restored" will pop up, you just need to tap on "Restore" to confirm the restoring process. Then the iPhone downgrade stuck issue shall be settled.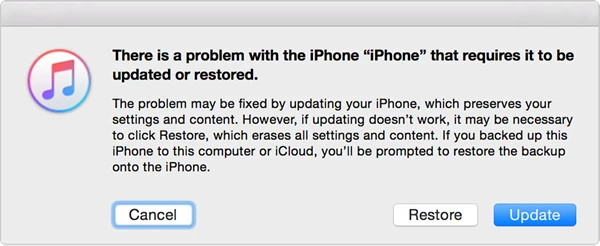 The iPhone will be return back to normal state after trying the solutions above. If your iPhone still cannot downgrade from iOS 16 beta successfully, then repeat the methods mentioned in this post or leave your comment below.