User Concern
"Tried to restore iPhone 11 from iTunes but keeps showing error 4013, any ideas to fix it?"
If you are reading this article, you may receive the message of "The iPhone could not be restored. An unknown error occurred (4013)" when restoring or updating your iPhone, iPad or iPod.
Actually, it is very common to encounter the issue of iPhone error 4013 (also called iTunes error 4013), which tells you the device cannot be restored or updated normally.

This error seems scary as you cannot use your device until it is fixed, but it's a relatively easy problem to deal with. Keep reading to learn what causes iPhone/iTunes error 4013 and 9 effective ways you can try to fix it.
What Caused iPhone Error 4013?
iPhone or iTunes error 4013 message can appear with any device running iOS, including iPhones, iPads and iPods. It is often occurs when there is a problem of restoring the device or updating iOS.
The problem might happen when the iOS device disconnects from iTunes, or there is a software bug that prevents iTunes to finish the update or restore process properly. In some cases, this may be the result of hardware related issues like damaged USB ports or faulty USB cable, etc.
You may also see iPhone error 9, iPhone error 4005, and iPhone error 4014. All these errors are related to each other. If you're facing this kind of error, you can follow the solutions in this articcle to fix it easily.
How to Fix iPhone/iTunes Error 4013
1. Install the Latest Version of iTunes
If the version of iTunes on your Mac or PC is out of date, you may run into this iPhone error 4013. Updating iTuens to the latest version may help you solve the problem.
Go to App Store > Updates on your Mac or go to Microsoft Store on a Windows 10 PC to install the latest version of iTunes. Also, you can get the latest versuon by going to Apple's offical website.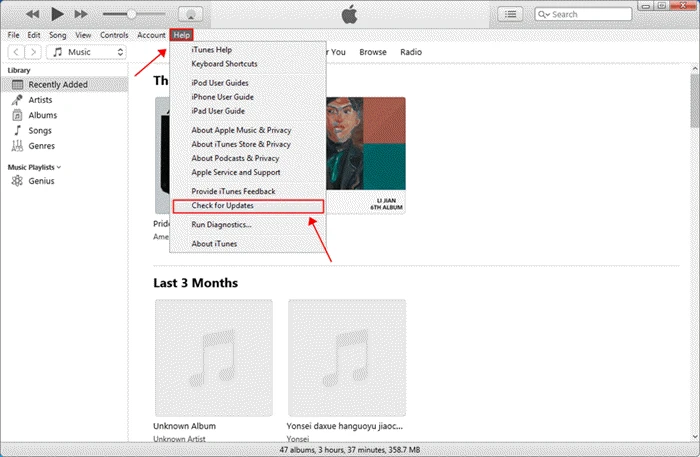 2. Force Restart Your iPhone or iPad
Unplug the iOS device and force restart it is also said to be useful to remove this error. Here's how to force your iPhone or iPad to restart:
For iPad with Face ID, iPhone 8 or later: Press and quickly release the Volume Up button, then press and quickly release the Volume Down button. After that, press and hold the Top or Side button until the device restarts.
For iPhone 7 or iPhone 7 Plus: Press and hold the Side or Top button and the Volume Down button at the same time until the device restarts.
For iPad with Home button, iPhone 6s or earlier: Press and hold the Side or Top button together with the Home button until the device restarts.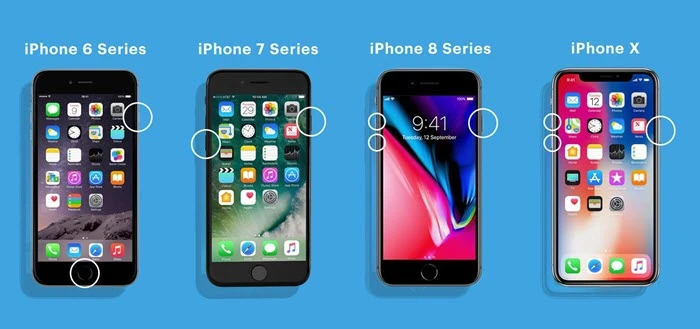 After the force reboot, reconnect the iPhone or iPad with iTunes and try again to restore your system or upgrade iOS version.
3. Check Device Connection
Well, when you are using iTunes to update or restore iPhone, iTunes error 4013 may occur if the device is not connected with iTunes properly. Thus, you should examine if the USB cable and charger is qualified to make the connection.
To fix it, you can use a different USB cable or connect the device to a different computer to check whether you can still receive such a message. If the answer is yes, then keep reading to explore more tips.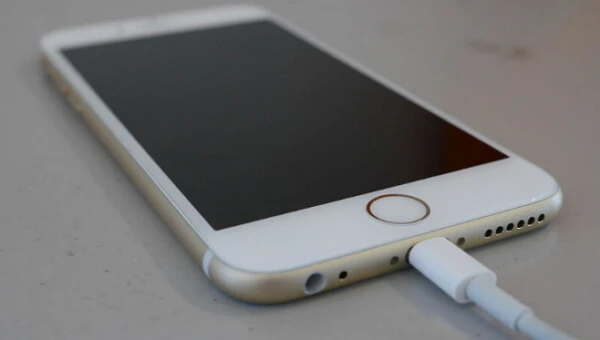 4. Check for Updates on Mac/Windows PC
Just like an older version of iTunes, outdated macOS or Windows operating system may also cause iPhone error 4013 as well as many other unexpected issues. So, ensure that your Mac or Windows PC is running the latest version.
On macOS: head to System Preferences > Software Update to download the latest version of macOS.

On Windows: navigate to Settings > Update & Security > Windows Update to download and install the latest version of Windows.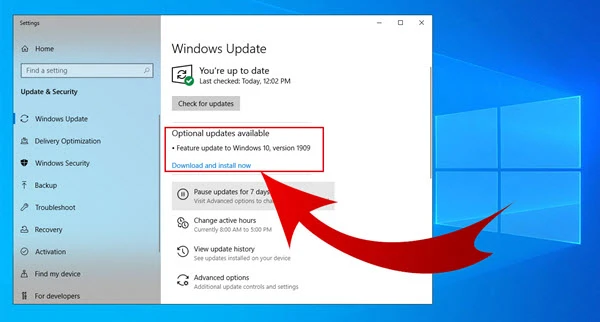 5. Clean Up iPhone Space
The iPhone error 4013 will also occur if there is no sufficient free space to install the restore or update package.
Therefore, it is necessary to check your iPhone storage first, then clean up the storage and verify whether the error could be removed or not.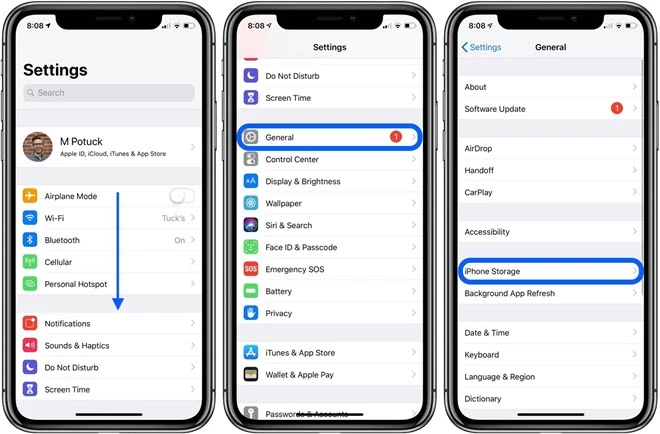 6. Check WiFi Connection
Not only iTunes error 4013, other iOS or iTunes related issues could also be caused due to poor WiFi network connection. Thus, stable wifi network should be ensured as well.
Turn off the WiFi connection on both your iPhone and computer. Then reconnect the network on both the 2 devices after several minutes.
Has the error be resolved? If not, then connect the 2 devices to another strong WiFi network.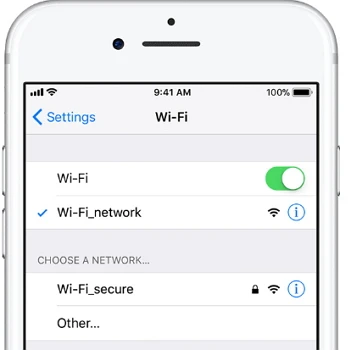 7. Fix Error 4013 by Factory Reset iPhone (Data Loss)
There is still one-fit-all scheme that will make it easy to fix iPhone error 4013 or 4014, by resetting all settings on iPhone. Below are the steps to factory reset the device.
First and foremost, you'd better create a full backup of your iPhone in case of data loss.
Hhen heading to Settings > General > Reset, then scroll down and select "Erase All Content and Settings".
Then you will need to enter the passcode to confirm the reset process.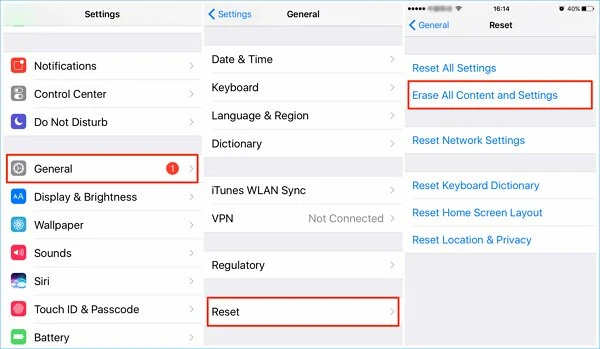 8. Repair iPhone/iTunes Error 4013 without Data Loss
This article has introduced several different fixes to repair iPhone error 4013. However, this problem will be hard to settled down if it is caused by the system error. If unfortunately, you doubt that your iPhone is suffering from a system issue, try the software recommended in this part. With FoneGeek iOS System Recovery, you can instantly fix this iPhone/iTunes error 4013 without losing any data on the device.
FoneGeek iOS System Recovery - Resolve iPhone and iTunes Issues
If your iPhone is stuck in recovery mode/dfu mode, black screen of death, looping on start, touch id/screen not working, etc, use this tool to get them fixed.
Fix iTunes error 4013, error 4014, error 4005, error 9, error 14, etc. in one click.
Easy to use even for people without any technical knowledge. No data loss.
Works for all iOS devices including iPhone 14/13/12 models along with the newest iOS 16/15.
How to Fix iPhone/iTunes Error 4013 with FoneGeek iOS System Recovery
Step 1. Install and launch the iOS repair tool on your computer. Then select "Standard Mode" on the main window.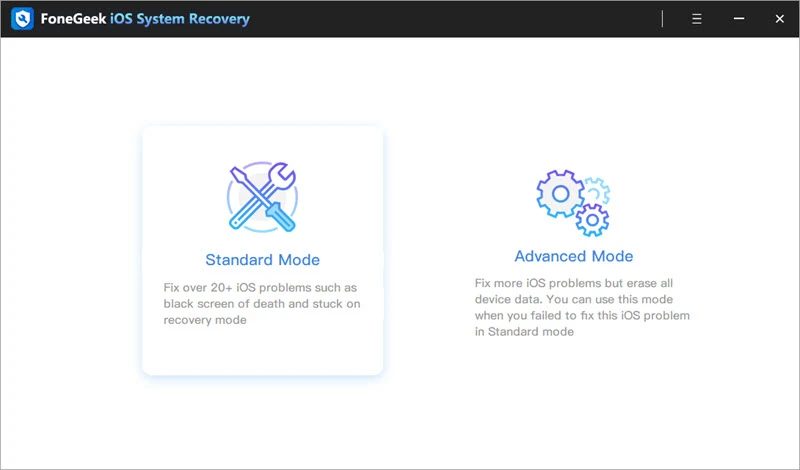 Step 2. Connect your iPhone or iPad to the computer via cable. The program will detect your device and display the available firmware. Just clock on "Download".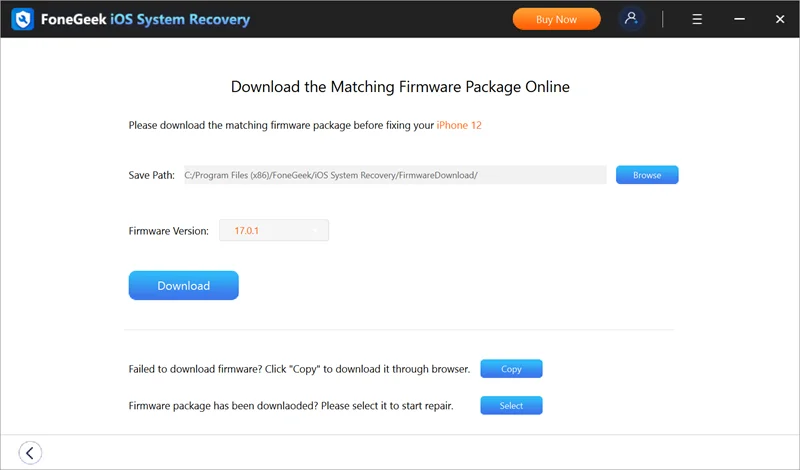 Step 3. Due to the data size of the firmware package, the download process will take for a while. After downloading, click on "Fix Now" to start the repair process.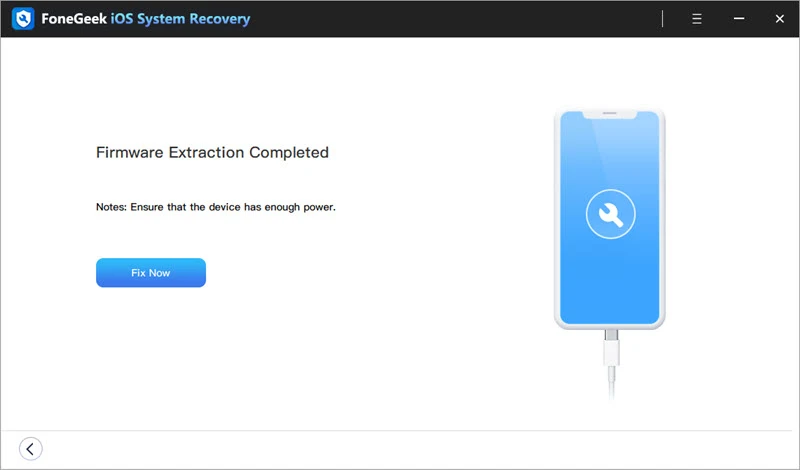 9. Fix Error 4013 by Putting iPhone into DFU Mode
There is an alternate method that will work if all the above mentioned methods are not helpful. You can put your iPhone to DFU mode to fix it.
This method could be your last choice, as you are in great risk of losing all data and contents you saved on your iPhone. Meanwhile, all the settings will also be reset to default settings. Here's how to put your device into DFU mode:
Step 1. Connect the iPhone to the computer via USB cable and open the latest iTunes tool that is already installed on your computer.
Step 2. Press the power button and volume down button (home button) at the same time, then hold it down for about 10 seconds.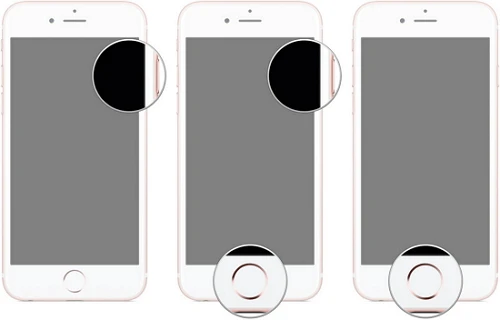 Step 3. Then release the power button but continue to hold down the volume down or home button until iTunes has detected the device in recovery mode.

Step 4. Now release the volume down or home button. Your device's screen will go balck. Then you can restore or update your iPhone with iTunes.
Conclusion
Have you understood what iPhone error 4013 is and how to remove this error after going through this article? If you are worried that your iPhone data will be affected when fixing this error, then FoneGeek iOS System Recovery is recommended here. With this tool, you will never need to worry that your iPhone data will be deleted or erased.