"I have an iPhone X. Why does my alarm not go off? It's not just my alarm, it's my whole clock app, it doesn't work as in the alarm doesn't ring and the timer doesn't go off."
Have you ever had such an experience: wake up in the morning and the alarm clock has not yet sounded, what in your minds may be that you could get more sleep. Take the phone to check how long you can sleep, and the result...My God! Late already!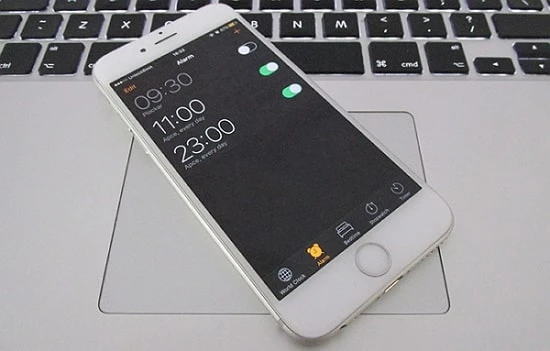 Well, nothing is more terrible than the experience of iPhone alarm not going off. Unfortunately, many iPhone users are going through such a thing. If you find your alarm doesn't make a sound or rings at wrong time, you might as well try to solve it as follows:
iPhone alarm will not work after the phone is turned off. So remember not to shut down iPhone after settings the alarm.

Some users may have set the alarm, but forget to turn it on before going to sleep, which ultimately causing the alarm not working in the next morning.

Ensure iPhone is fully charged after setting the alarm, or the alarm clock will automatically shut down due to the low battery power.
If none of these problems are found, some bugs may exist on your iPhone. You can follow the 11 tips below to fix iPhone alarm not going off problem.
Tip 1. Adjust Volume Level
You may want to increase the alarm volume with the side buttons on your iPhone, but actually not. This is because the buttons lets you control two different volumes: ringer volume and media volume. By default, ringer volume controls the system volume, like ringer, notifications, alarms, etc. while media volume affects the sound of media apps, like music, games, videos, etc.
You can head over to Settings on iPhone and click on Sounds & Haptics.

Then enable the option of Change with Buttons.

After that, you will be able to adjust the ringer (alarm) volume via the volume buttons on the side of your iPhone directly.
Tip 2. Reboot Your iPhone
Many minor bugs on iPhone can be easily fixed through the way of rebooting. Follow the easy steps to restart:
Press and hold the Power button until you see the power-off slider.

Slide to power off iPhone.

Wait for few seconds and hold down the Power button again to turn your iPhone back on.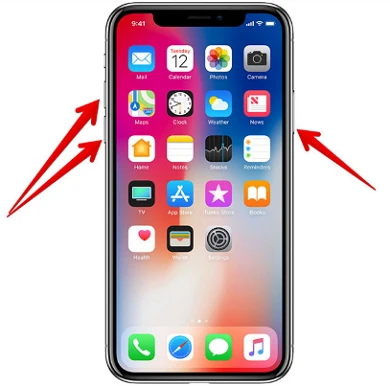 Tip 3. Choose A Loud Alarm Sound
Some of the iPhone alarm sounds are quieter than others. Make sure that the alarm sound you chosen is loud enough to wake you up. Here's how to change iPhone alarm sound:
Open the Clock app and in the Alarm section, tap on "Edit".

Select the alarm that you wish to change the sound.

Tap on "Sound" and from the list of ringtones, choose a loud one. Be careful not to set the alarm sound to "None".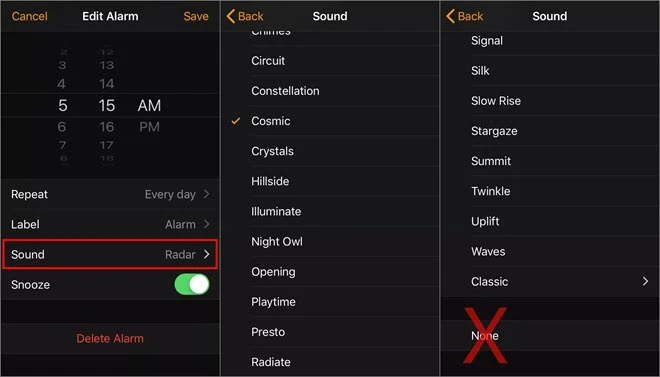 Tip 4. Check Alarm's Time Settings
If your iPhone alarm is set for the wrong day or time, it also doesn't ring as expected. In this case, you'd better check and review the alarm settings.
In the Alarm section of the Clock app, click on "Edit" at the upper-left corner.

Tap on the alarm you need to check.

In the settings, ensure that AM/PM and Repeat are set correctly, then tap on "Save".

Tip 5. Disable the Bedtime Feature
Some users have repoted that the Bedtime feature interferes with their alarms and cause it not to go off. If you have enabled the Bedtime feature on your iPhone, you'd better disable it. Here's how to do it:
In the Clock app, choose "Bedtime" from the bottom.

Tap on "Bedtime and Wake" and turn off "Bedtime Schedule".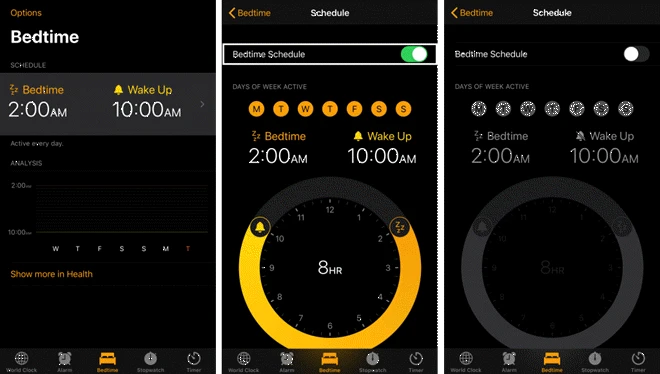 Tip 6. Delete and Recreate All Alarms
Go to the Alarms tab in the Clock app, click "Edit" and minus button to remove each alarm. It will be time-intensive to delete all alarms from the Clock app. Or you can ask Siri for help: keep pressing the home button on iPhone until Siri appears, speaking "Hi Siri, delete all my alarms" and click Confirm, Siri will clear all the alarms. Then click on the plus button on Clock App to create a new alarm.

Tip 7. Use Only One Alarm App
You may run into issues if you have more than one alarm app on your iPhone. Please not that third-party alarm apps are usually not well intergrated with the built-in one. To fix the iPhone alarm not going off problem, we suggest you disable all the third-party alarm apps and use only the default alarm app.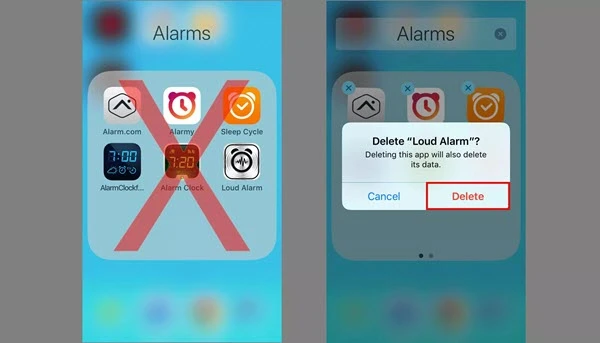 Tip 8. Turn Off Bluetooth and Disconnect Headphones
iPhone alarm should not ring through any Bluetooth devices or headphones. Therefore, if your iPhone alarm not working properly, please ensure to turn off Bluetooth from Settings and all external headphones/speakers are unplugged.
Tip 9. Update iOS to Latest Version
Apple Inc consistently releases new iOS firmware to remove some unexpected bugs on previous version. Thus any updates on iOS firmware will greatly improve the system performance for iPhone. Check whether the iOS firmware is the newest one from Settings > General > Software Update on iPhone. Click "Download and Install" to install the newest iOS firmware if possible.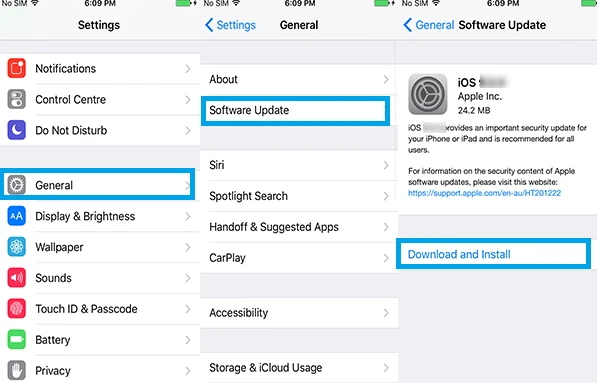 Tip 10. Reset iPhone to Default Settings
None of the solutions above resolve the issue? Factory resetting your iPhone is also an useful tip to try. It will remove all the personal information on the device, such as notes, appointments and contacts. And the iPhone will be set to original factory settings as default. Before doing that, remember to back up your iPhone with iCloud, iTunes or third-party iOS Backup & Restore tool to save your important data.
To reset all settings on iPhone, go to Settings, click on General, find Reset option and tap "Erase all Content and Settings".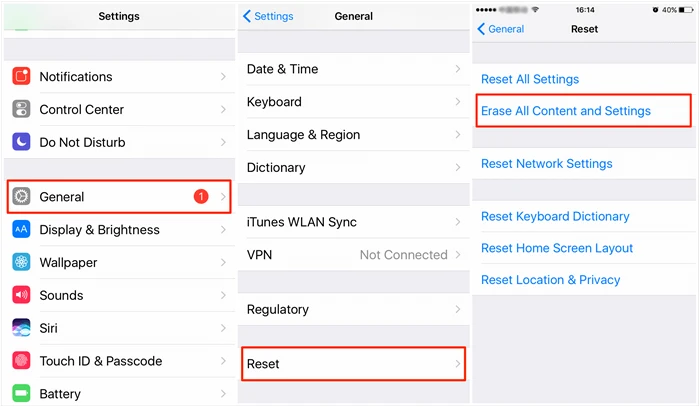 Tip 11. Fix iPhone Alarm Not Working without Data Loss
Do you still hesitate to go through the above solution for the fear of data loss? FoneGeek iOS System Recovery comes in handy to solve all troublesome issues for your iPhone, iPad or iPad touch without losing data. In addition to fix iPhone alarm not going off, it also settles the issues of black screen, stuck in Recovery mode, Touch ID not working, etc. And it is fully compatible with iOS 15 and iPhone 12 mini/12/12 Pro Max.
Step 1. Download and run the iOS repair program, select "Standard Mode" to continue.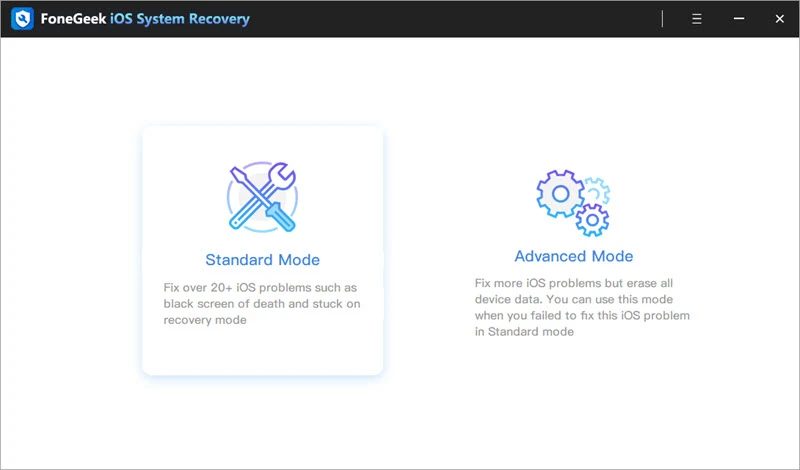 Step 2. Connect your iPhone to pc and wait for the program to recognize the device.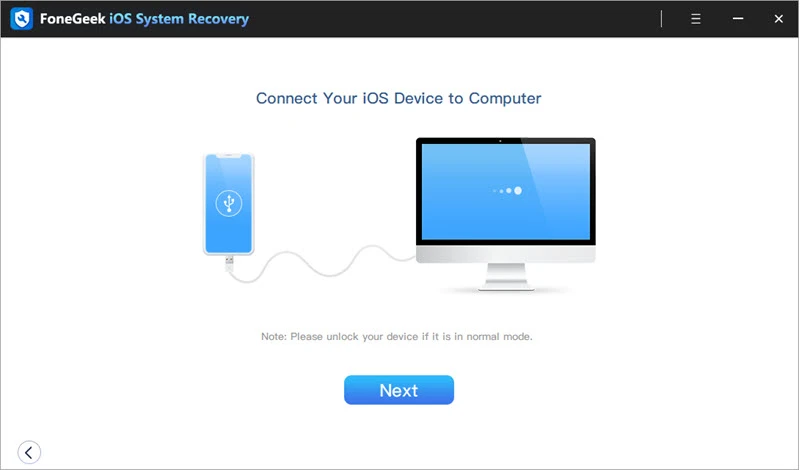 Step 3. Tap on "Download" to download the matching firmware and wait for the process to be done.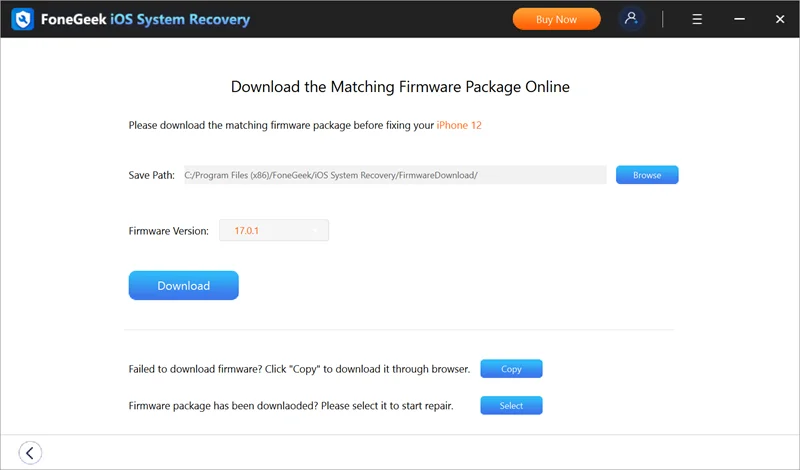 Step 4. Once the fimware is downloaded, tap on "Fix Now" to begin the repair process. Your iPhoen will restart when the fix is complete.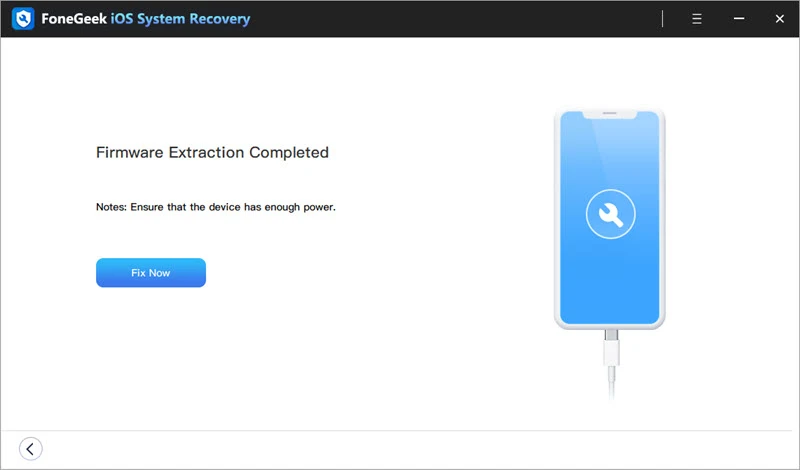 Conclusion
You must have known what causes your iPhone alarm not going off and get the potential solutions to have it fixed. Pick the best one to get te alarm on your iPhone working again. If you know any other solutions, please feel free to share with us in the comments section below.

As a professional writer who is interested in technology, Edwin J. Parke has helped thousands of users by offering various tips to solve their problems.

Home
>
iPhone Issues
>11 Tips to Fix iPhone Alarm Not Going Off in iOS 15/14