"Just today, I've noticed that the battery percentage of my iPhone 8 Plus does not change while I'm charging. I decided to restart my phone and it was updated, but I've noticed again that it has been stucked again. Any suggestion to resolve this? Thanks." 
The iPhone is really amazing device, but sometimes, the phone can display truly bizarre issues. One of them is the battery percentage getting stuck, sometimes at 100%, 85% or any other number. With the indicator stuck, you are unaware of whether your device is charged, charging or fully charged, and sometimes the device can run out of battery without any warning. It is quite annoying.
If this is happening to you, keep reading as we will share with you some effective solutions to fix iPhone battery percentage stuck issue and get the device working normally again.
Way 1: Set "Date & Time" Automatically
It is not clear why this solution works to fix this battery percentage issue, but a lot of users have reported that simply updating the date and time will fix it. Therefore, this is the most logical place to start. Also it is very easy to do.
Simply go to Settings > General > Date & Time and make sure that "Set Automatically" is turned on.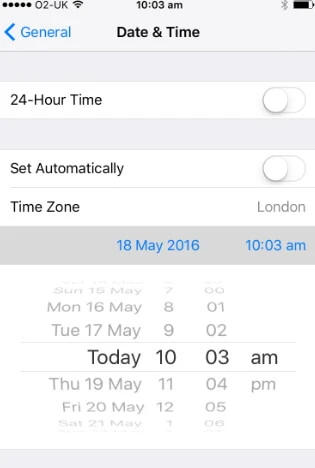 Way 2: Turn Off and Turn On Battery Percentage
If resetting the time and date settings doesn't work, consider toggling the battery percentage off and on. This will work if the problem is a glitch in the battery settings.
To do that, go to Settings > General > Usage and the turn "Battery Percentage" off. Wait a few seconds before turning it on again.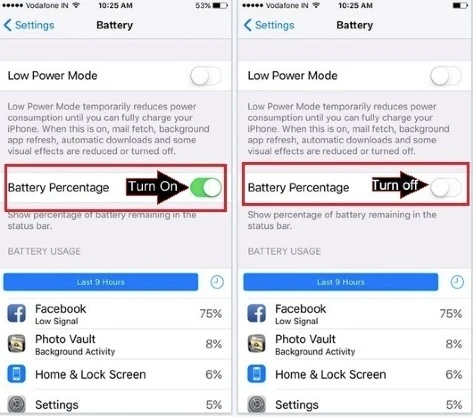 Way 3: Restart Your iPhone
A restart of your iOS device is also a great way to remove any software glitches and conflicting settings that could be causing the issue. To restart your iPhone, press and hold the power button until the "Slide to Power off" slider appears. Drag it to turn off the device and wait a few seconds before pressing the power button to turn on the device again.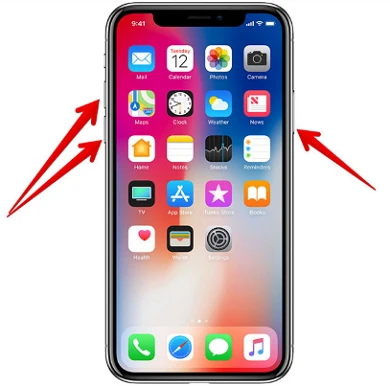 Way 4: Update iOS to Latest Version
A new version of iOS will come with the necessary security update that can eliminate some stubborn glitches and repair issues such as battery percentage stuck. To update your iPhone to the latest version of iOS, follow these simple steps:
Step 1: Connect your iPhone to a stable Wi-Fi network and a power source.
Step 2: Go to Settings > General > Software Update.
Step 3: If an update is available, tap "Download and Install" and wait while the update is installed on the device.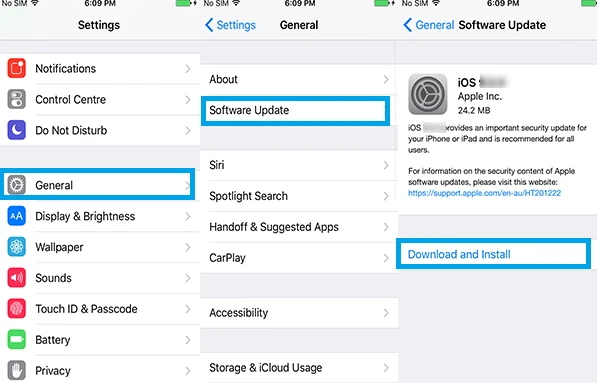 Way 5: Restore iPhone from iTunes
Most iOS issues including this one can be easily fixed by restoring the iPhone via iTunes. It is important to note that this process will cause data loss on your device. If you're OK with his, follow these simple steps to restore iPhone via iTunes:
Step 1: Open iTunes and connect the iPhone to the computer using the device's lightning cable. If you are working with a Mac run macOS Catalina 10.15, open Finder.
Step 2: Click on the iPhone icon when it appears in iTunes/Finder and then click on "Summary" or "General" to continue.
Step 3: Click on "Restore iPhone" and confirm your action by clicking on "Restore" again on the pop-up window.
Way 6: Fix iPhone without Data Loss
If all the solutions above don't work to fix the iPhone battery percentage stuck issue, or you don't want to restore your iPhone in iTunes and lose the data on the device, you should consider using a third-party iOS system repair tool. The best one to use is  FoneGeek iOS System Recovery. This tool is designed to reach even the most problematic iOS related issues and repair them very easily. The following are some of the features that make it the best tool for the job:
It can be used to fix all kinds of iOS related issues including a device that is stuck on the Apple Logo, Recovery mode, boot loop, or even iPhone is disabled.
It will repair all iOS issues without causing data loss. Nothing on your iPhone will be lost or changed.
It supports all iOS device models including the newest iPhone 12/12 Pro and all versions of the iOS including iOS 15.
It has a simple to use interface that makes the whole process of fixing the device easy even for the beginner user.
To show you how easy it is to use iOS System Recovery to fix an iPhone with battery percentage stuck issue, follow these very simple steps:
Step 1: Download and install the iOS repair tool on to your computer. Open it and in the main window, you should see a lot of options. Click on "System Repair" to select the tool we need for this purpose.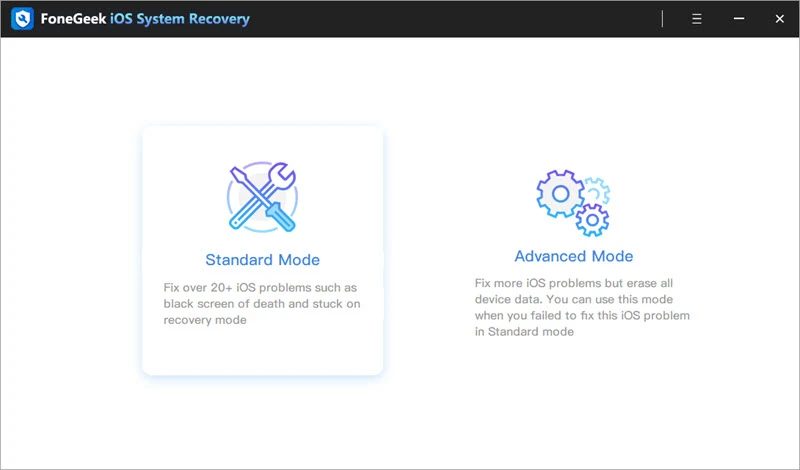 Step 2: Connect the iPhone to the computer using the lightning cable. The device should detect the device and display two options to fix the device. Select the "Standard Mode". It is the ideal solution to repair any issues with iPhone without causing data loss.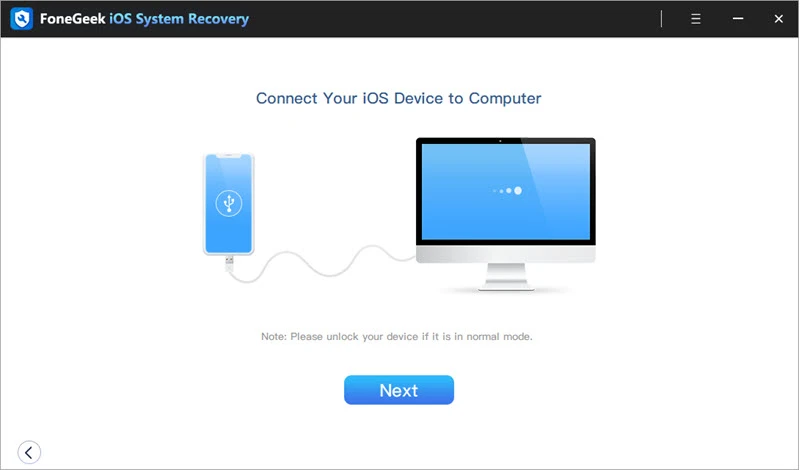 Step 3: The program will then detect the device model and firmware version it is running. Click "Start" and the program will begin downloading the necessary firmware for the device. Wait while the firmware is downloaded.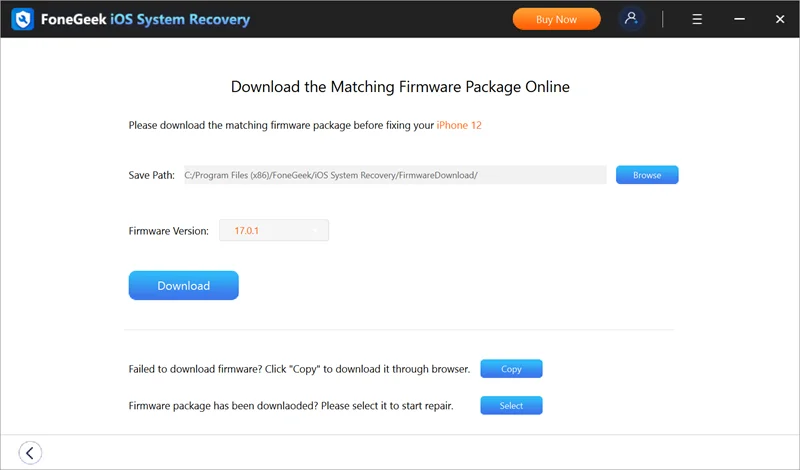 Step 4: Once the download is complete, the program will verify the downloaded firmware. You should see the progress of the verification process.
Step 5: Now click "Fix Now" and wait while the device is repaired. This process will take just a few minutes and the program will notify you when it is complete. The iPhone will restart in normal mode and the device should work smoothly after that.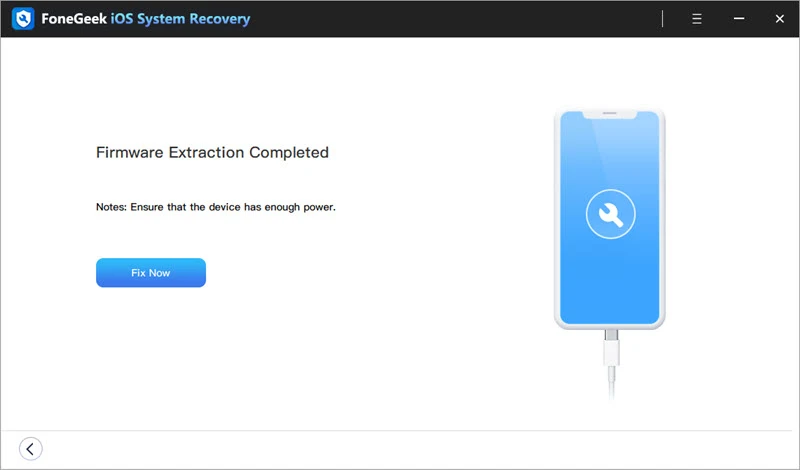 Conclusion
These solutions ate meant to help you fix a battery percentage that is not displaying correctly. Let us know if the solutions worked and if there was any problem you experienced during or after the repair process, you can also let us know in the comments section below and we'll do our best to help.

Joan J. Mims is interested in researching all tips about iPhone, iPad and Android. He loves to share useful ideas with all users.

Home
>
iPhone Issues
>iPhone Battery Percentage Stuck? 6 Solutions to Fix