User Concern
"The volume coming from my ear speaker on my iPhone Xs Max is really low making it difficult to hear. I have tried all these steps bellow and still have an issues have even did a factory reset with no resolve. " - from Apple Community

Many iOS users complained that their iPhone call volume was too low, making it very hard to hear. This annoying situation can happen due to various reasons, such as dirt in the speaker, physical damage to the device, or any software related issues.
How do you fix low call volume on iPhone? Don't worry, we are here to share you some useful tips to fix the iPhone call volume low in iOS 15/14. Read on and check out.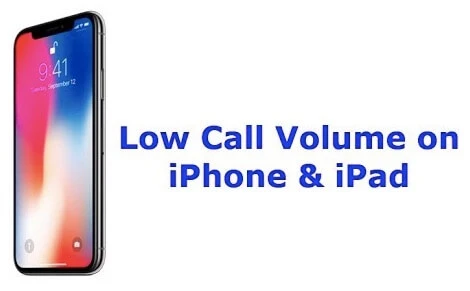 Tip 1. Take Off iPhone Case and Screen Protectors
You should check whether the iPhone case or screen protectors have blocked the device speaker. Sometimes, the iPhone cases may cover the the speaker and make the volume low. If necessary, you can remove the iPhone case and screen protectors and then check the iPhone volume.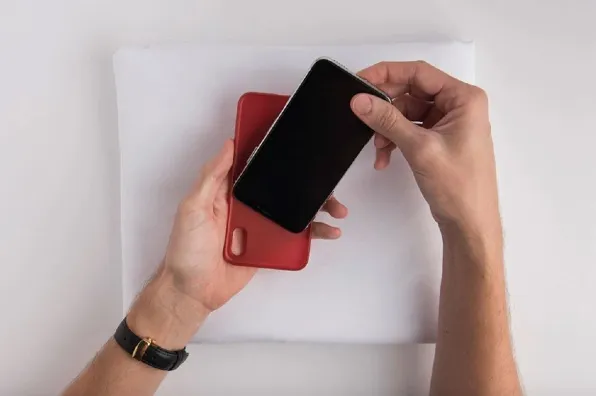 Tip 2. Turn Off and Turn On the Silence Switch
Apple has designed a silence switch on the left side of the device. Some users have said that the call volume gets back to normal when they turn off and turn on the silence switch.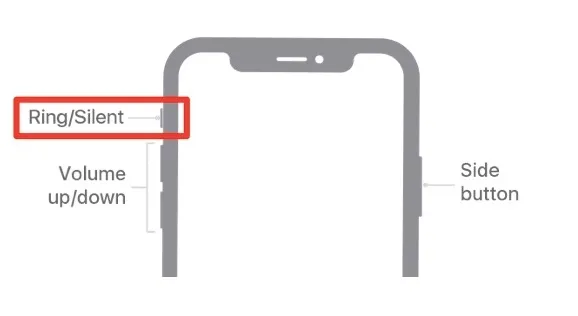 Tip 3: Restart Your iPhone
Restart the device will somehow solve most issues occurred after iOS 15 update, including iPhone call volume low. However, we cannot guarantee that it is 100% feasible. If it is not working as expected, you can move to the next solution.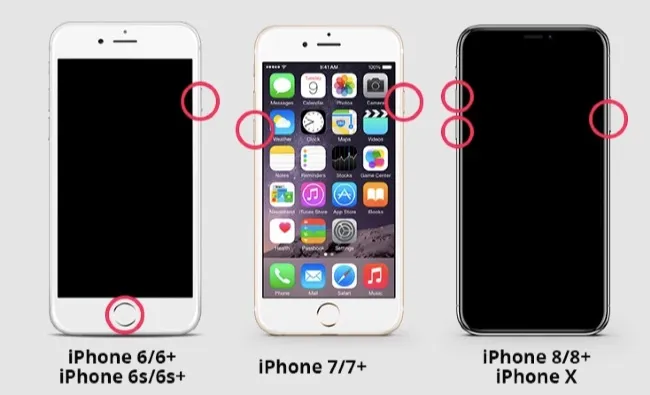 Tip 4: Turn Off Phone Noise Cancellation
Open the Settings app on your iPhone.

Go to the General and tap on the "Accessibility" option.

Under the Hearing section, tap on "Audio/Visual". (For iOS 12 or earlier, skip this step.)

Finally, turn off the switch next to "Phone Noise Cancellation".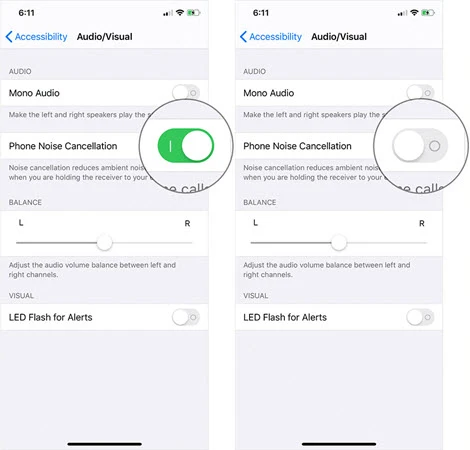 Then, you will find that the iPhone's call volume has increased. However, this feature is very helpful for improving the sound quality of the call. If the current call volume already meets your requirements, then it is recommended not to turn off the noise reduction function.
In addition, if you are away from home and in a noisy environment, it is recommended to take a call through the headset in case you want to increase the volume of iPhone calls and keep the noise reduction effect.
If the iPhone call volume is still very low after turning off the Phone Noise Cancellation feature, then read on to check other error on iPhone.
Tip 5: Check If iPhone Stuck on Headset Mode
If there is no sound whenever you are listening to music, watching a movie or making a phone call, don't be panic, you can check out whether the iPhone enters the headset mode.
In some cases, the shrapnel in the headphone jack may get stuck or be oxidized, which may cause the phone not to exit the headphone mode. You can press the volume button to see if the icon displayed on the screen is a headset instead of a ringtone, then clean the headphone jack or replace the tail cable.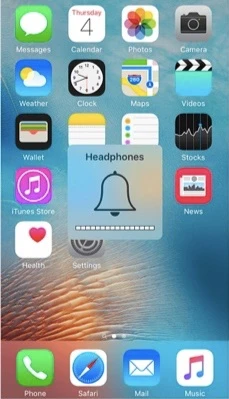 Tip 6: Clean Your iPhone Speaker Slot
The iPhone call volume will soon get very low if excessive dust accumulate on the speaker slot. So you can regularly clean up your iPhone speaker holes to increase the call volume. You can try to wipe the iPhone using a soft kids toothbrush without causing damage to the device.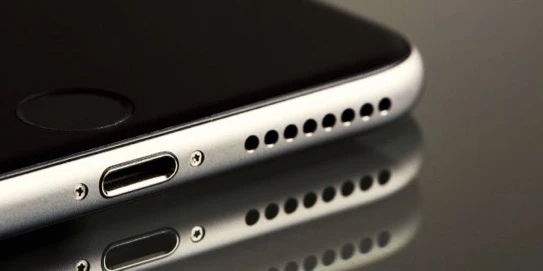 Tip 7: Try Using Speaker Mode
Using Speaker Mode is another way you can try to increase the iPhone call volume. Turning on Speaker mode will largely increase the sound when you are giving or receiving a call. If you still cannot hear the voice clearly, there could be a hardware issue on the iPhone.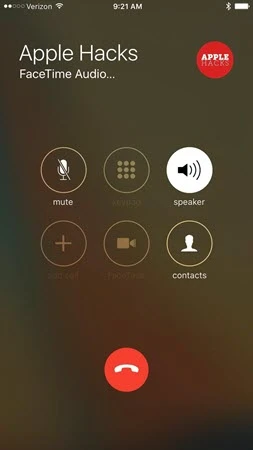 Tip 8: Disable Bluetooth on Settings
After enabling Bluetooth on your iPhone, the device may be paired with other devices to share music or make calls. Your iPhone call volume may be low when Bluetooth is turned on. So make sure that Bluetooth is turned off from iPhone Settings before making a call.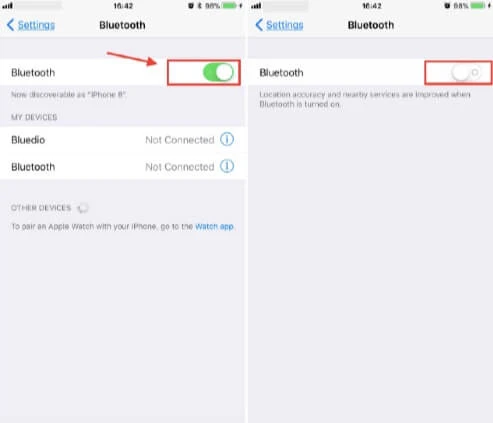 Tip 9: Uninstall 3d-Party App
Some third-party apps related to call blocking will affect the iPhone performance. This is also one of the reasons why iPhone call volume low problem occurs. Filter all the installed apps on your iPhone and uninstall related apps.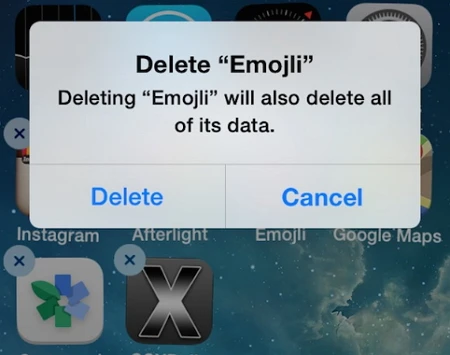 Tip 10: Reset All Settings
Errors may occur when the operation time of your iPhone is long. If your iPhone call volume low issue occurs due to the software error, you can try restarting your iPhone. 
If restarting does not resolve the call volume low issue, you can try to reset all settings on your iPhone. This option will only reset the iOS settings to default, it won't delete data like contacts, messages, photos, music or app on your device.
Open the Settings app on your iPhone and go to General.

Scroll down to find "Reset" and tap on it. Then select the "Reset All Settings" option and enter your passcode to confirm the action.

Your iPhone will reboot and you can enjoy a better sound quality on call.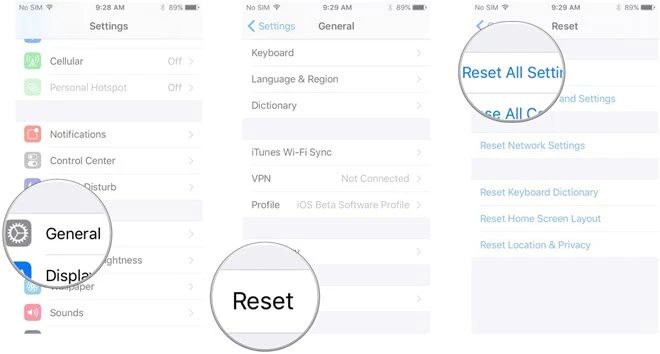 Tip 11: Fix iPhone Call Volume Low without Data Loss
Have you recently upgraded your iPhone/iPad to iOS 15? If you have done that, it may be the reason that your device call volume getting low. In that case, FoneGeek iOS System Recovery is a good assistant to fix this problem, as it is developed to fix all iOS system issues without damaging the data on your device. It is 100% trustworthy since it has been highly recommended in many media review sites, such as CNET, Software.Informer, Filehorse, GetDroidTips, Lera Blog, etc.

Why FoneGeek iOS System Recovery is most iPhone users's choice? Here's the reasons:
Fix All iOS Issues: It can easily fix all iOS issues including iPhone stuck on Apple logo, black screen of death, low call volume, stuck on DFU or Recovery mode, boot loop, iPhone bricked, iTunes errors, etc.
High Efficiency: It offers 2 repair mode to ensure higher success rate. The Standard Mode can help to fix most common system issues, while the Advanced Mode aims to solve more serious problems.
No Data Loss: If you decide to fix any iOS bugs by restoring iOS system with iTunes, all the content and data will be reset. However, the Standard Mode of FoneGeek will never affect your data during the repairing process.
Easy to Use: This iOS repairing tool is super simple to use, you can fix iPhone call volume low and other software related problems in only one click. No tech knowledge is required.
Full Compatibility: All iPhone models and iOS versions are supported, including the latest iPhone 12 mini, iPhone 12, iPhone 12 Pro (Max) and iOS 15/iPadOS 15. And it is available to use on both Windows PC and Mac computer.
Cheaper Price: When you check the purchase page, you'll find that the price of FoneGeek is cheaper than other tools.
Here are the easy steps to fix iPhone call volume low bug without data loss:
Step 1: Launch FoneGeek iOS Repair tool on your Mac or Windows computer and choose "Standard Mode" on the home page.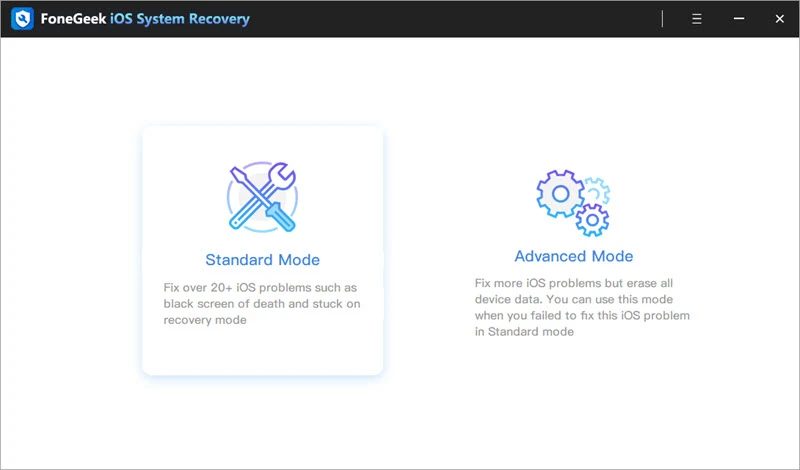 Step 2: Connect your iPhone or iPad to the computer using USB cable and click on "Next", then wait for the program to detect your device.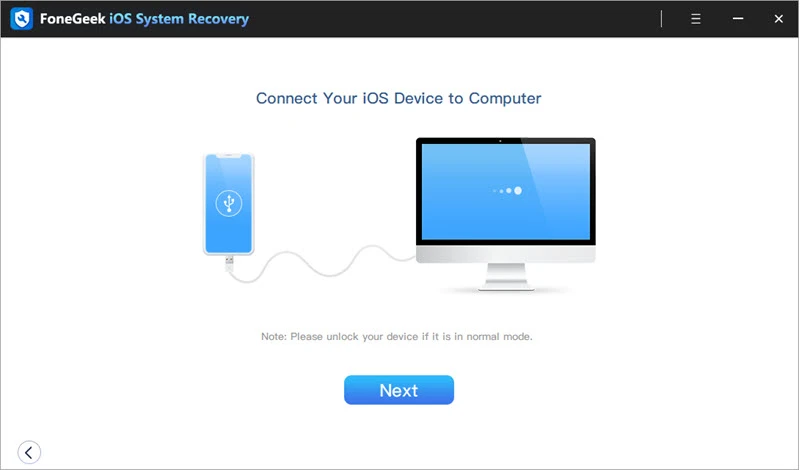 Step 3: When the device is recognized, the program will show you the available versions of the firmware. You can select the one that is compatible with your iPhone and click on "Download".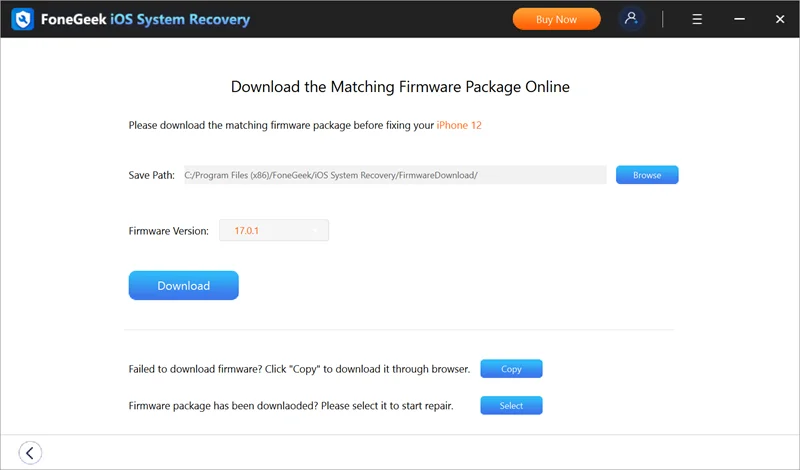 Step 4: After the download is complete, the software will verify the firmware and extract the software. You can then click on the "Fix Now" button to begin repairing.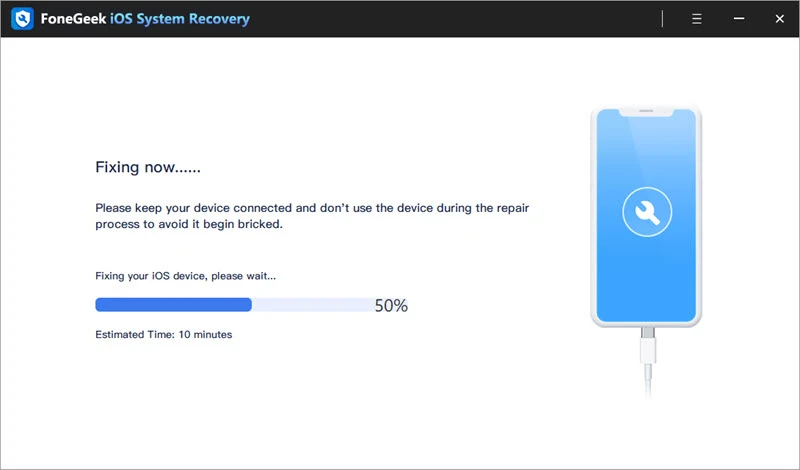 The software will start to fix your iOS and bring your iPhone back to normal. Leave your phone plugged to the computer throughout the repairing process, otherwise, it may get bricked. The process will not take a long time and usually complete in a few minutes.
Here is the user's feedback about this recommended tool on Trustpilot.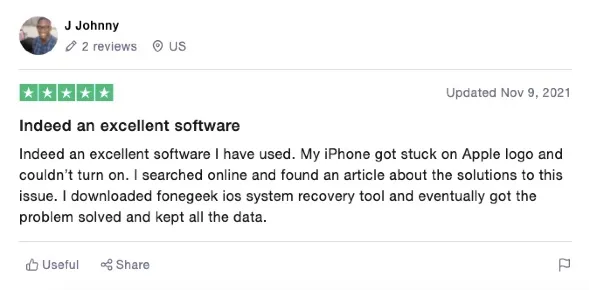 FAQs about iPhone Call Volume Low
Q1. Why is the volume on my iPhone so low?
There may be something wrong with the microphone or the call volume is very low.
Q2. Why is the volumeis very slow when I'm walking?
If you are at home, you can go to the Window or outside to see if the the volume is still low. If you are outside and the sound is slow or cutting out when you are walking, the signal of the place may be very poor.
Q3. My iPhone volume is very low when playing music, why?
You can go to iPhone Settings > Music and ensure that the slider of 'Volume Limit' is dragged to the right to set the volume limit.
Conclusion
Now you have learned 9 simple tips to fix your iPhone low call volume in iOS 15. Which one is the best for you? Feel free to try and share your experience. If no one works for you, there is probably an hardware problem, you'd better contact Apple to repair your iPhone for free if it is still under warranty period.

As a professional writer who is interested in technology, Edwin J. Parke has helped thousands of users by offering various tips to solve their problems.

Home
>
iPhone Issues
>11 Tips to Fix iPhone Call Volume Low in iOS 15/14 (2022 Update)