User Concern
"My new iPhone 14 Pro Max toggles the silent mode switch randomly to the on position. I don't know why it's doing that. I've turned off the Do Not Disturb and Schedule functions but the silent mode still toggles randomly to the on position. Could it be a software issue?"
Recently, many iPhone users reported this sound issue on iOS devices: iPhone keeps switching to silent mode. This can be annoying because you might miss important phone calls and notifications when your iPhone switches to silent mode automatically.
Why does my iPhone keep switching to silent? Well, there are various reasons for the silent switch randomly turns on and off, such as changes in settings, software bugs or even hardware problems.
Don't worry. This article provides 11 effective solutions to fix the iPhone keeps switching to silent mode on its own error. Let's get started.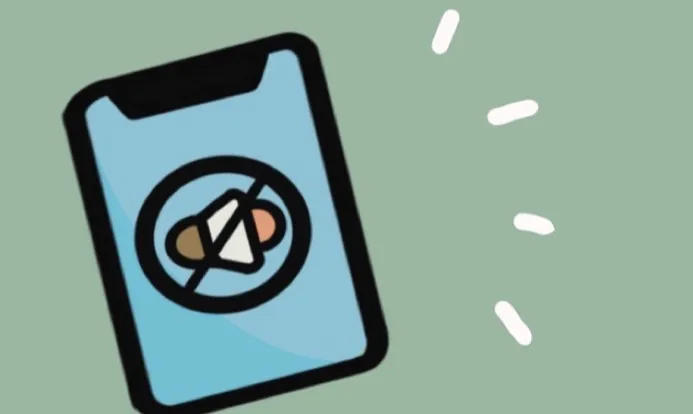 1. Check Sound Settings on iPhone
You may accidentally turn off the sound using the iPhone's buttons. To prevent this, You can disable the volume control button through the sound settings.
Go to Settings > Sounds & Haptics (for older iOS, just Sound), then turn off Change with Buttons under the Ringer and Alerts section.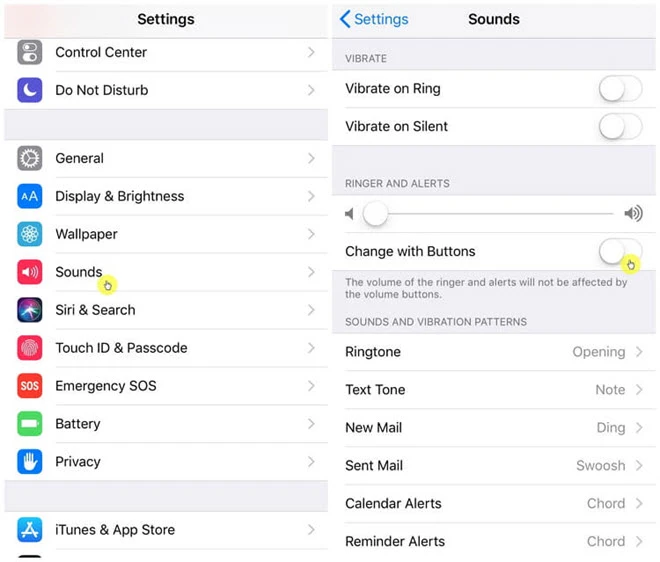 2. Change Do Not Disturb Settings
Adjusting the Sound settings on your iPhone will help to fix the issue. If not, you can use the Do Not Disturb feature to eliminate any settings that could be causing the iPhone keeps changing to silent mode issue.
To do that, go to Settings > Focus > Do Not Disturb and locate the option Activate under the Do Not Disturb While Driving section. It is set to Automatically by default. Change it to Manually and see if the silent switch is functioning properly.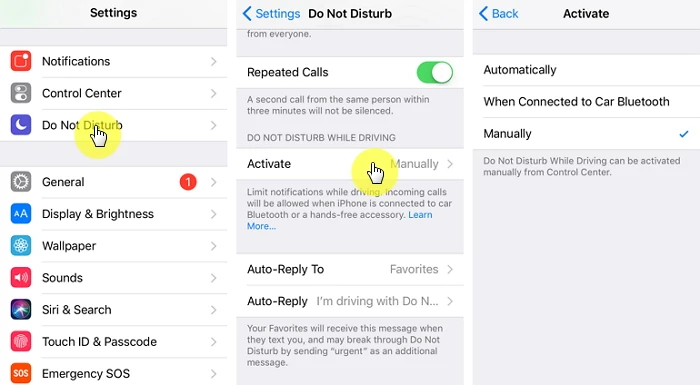 3. Turn Off the Back Tap Feature
Back Tap is an amazing feature with the release of iOS 14. You can easily lock/mute the device or launch Siri by tapping the back of your iPhone.
However, you may have the issue of iPhone keeps going to silent mode if this feature is enabled. So, you can turn it off to fix the sound error. Here's how to do it:
Head to Settings and choose Accessibility, then tap Touch.
Scroll down to find Back Tap and select it.
If you find Mute next to Double Tap or Triple Tap, tap on it.
Then, choose None to turn off the Back Tap feature for Mute.

4. Force Restart Your iPhone
Force restarting your iPhone is also a great way to remove any settings that could be causing the issue of iPhone going silent automatically. Here's how to force restart your iPhone:
For iPhone 8 and later: Press and quickly release the volume up button, then press and quickly release the volume down button. Press and hold the power button until you see the Apple logo.
For iPhone 7 and 7 Plus: Press and hold the power and the volume up buttons until the Apple logo appears on the screen.
For iPhone 6 and earlier: Press and hold the power and home buttons until the Apple logo appears on the screen.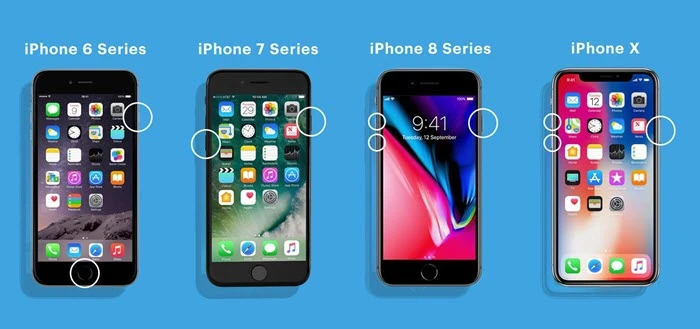 5. Remove the Phone Case
When you find that your iPhone's silent mode keeps toggling on and off, an easy step you should take is to check the phone case. If you're using a cheap iPhone case from an unknown company, there's a possibility that it has an uneven cut for the mute switch. This can lead to accidentally activating the mute switch and triggering silent mode on your iPhone. In such a situation, removing or replacing the case with a new one is recommended.
6. Check & Clean the Switch Button
You can find the silent switch just above the volume buttons on your iPhone. Use a soft cloth or a toothpick to clean the switch button and ensure no dirt/dust in it causes iPhone keeps changing to silent.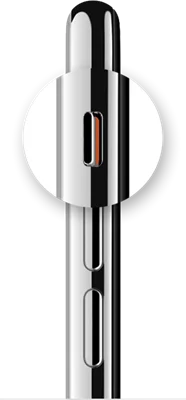 Sometimes, the switch may be broken or faulty; your device could go silent at inopportune moments. Try putting the device in silent mode using the silent button. If it doesn't work, you should consider contacting Apple Support to get the device repaired.
7. Use Assistive Touch Instead
Excessive using of the switch button may also affect its functionality. In this case, we suggest you use the Assistive Touch instead of the switch button to change the Silent/Ringer option. Here's how to do it:
On your iPhone, go to Settings > Accessibility > Touch to locate the option Assistive Touch and turn it on.
Return to the home screen, tap the grey floating circle, and click on the Device option.
Here, you'll be able to unmute, volume up, and volume down the device without any physical buttons.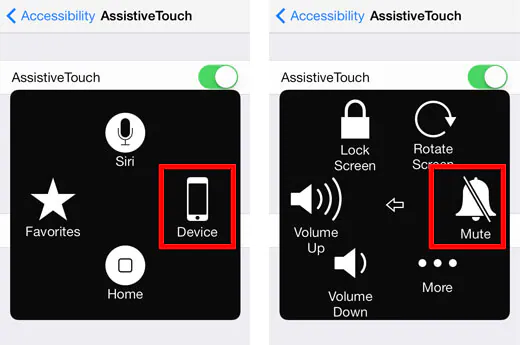 8. Disable Silence Unknown Callers
Silence Unknown Callers is another great feature that enables you to block phone calls from unknown contacts. But you may miss calls when this feature is enabled. Disabling it will not help fixing iPhone keeps switching to silent mode, but it can help prevent any missed phone calls.
Go to Settings > Phone on your iPhone and check Silence Unknown Callers. If it is turned on, tap on it and toggle the switch to off.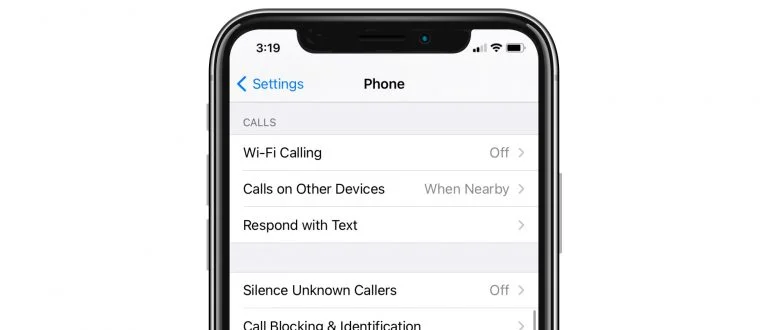 9. Update iOS to the Latest Version
Updating iOS to the latest version of iOS 17 can help to fix any system bugs that could be causing the iPhone's sound to malfunction. Follow these simple steps to update the device:
Connect your iPhone to a stable Wi-Fi network.
Open the Settings on your device and then tap on General.
Tap on Software Update, and if an update is available, click Download and Install to install it on your device.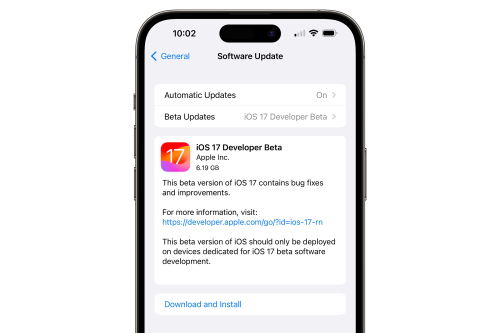 10. Reset All Settings on iPhone
Your iPhone might be experiencing some settings issues, causing the silent mode to toggle on and off on its own. To fix this, it's a good idea to reset your iPhone settings.
Open the Settings app on your iPhone and scroll down to find the General option.
To proceed, tap Transfer or Reset iPhone, then select the Reset option.
Tap on Reset All Settings and see if the issue with silent mode persists.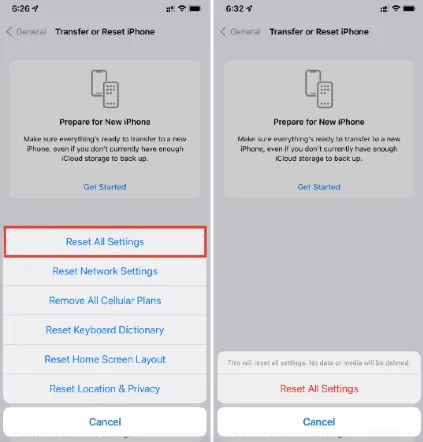 11. Repair iOS to Fix iPhone Keeps Switching to Silent Mode
Issues with the iOS system can cause many problems like this one. If all the solutions above don't work to repair the device, you should consider using an iOS system repair tool to fix it. One of the best tools to use is FoneGeek iOS System Recovery.
The program has many great features to help repair any iOS-related issue. These features include the following:
The Standard Mode allows you to fix all iOS-related issues without data loss.
Fix many iOS problems like iPhone stuck on the Apple Logo, Recovery or DFU mode, the black/white screen and many other issues.
Very easy to use, allowing you to repair your device in a few simple steps and a few minutes.
Supports all iOS devices and iOS versions, including the latest iPhone 15/14/13 and iOS 17/16.
Gets positive reviews from CNET, Software.Informer, Filehorse, GetDroidTips, Lera Blog, etc.
The price is $5 cheaper than other iOS repair tools.
Follow these simple steps to fix iPhone keeps going to silent mode issue without data loss:
Step 1: Install the FoneGeek iOS repair tool on your computer and launch it. In the main window, select "Standard Mode" to begin.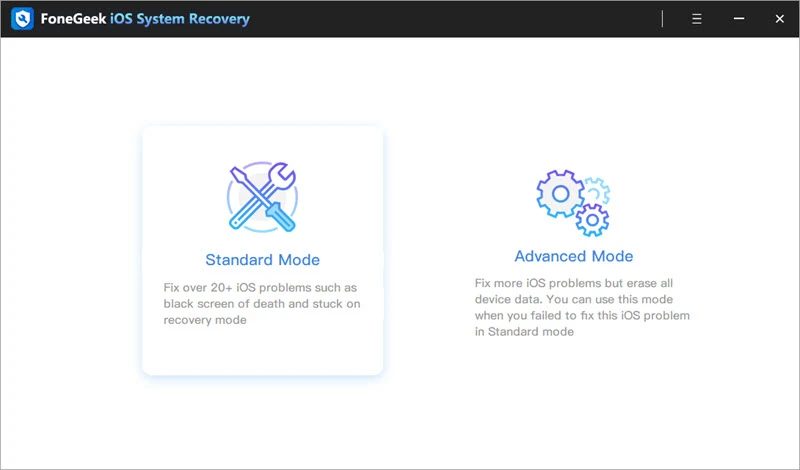 Step 2: Connect the iPhone to the computer and unlock the device to allow the program to recognize it. If it is not connected, put the device in DFU/recovery mode using the procedure displayed on the screen.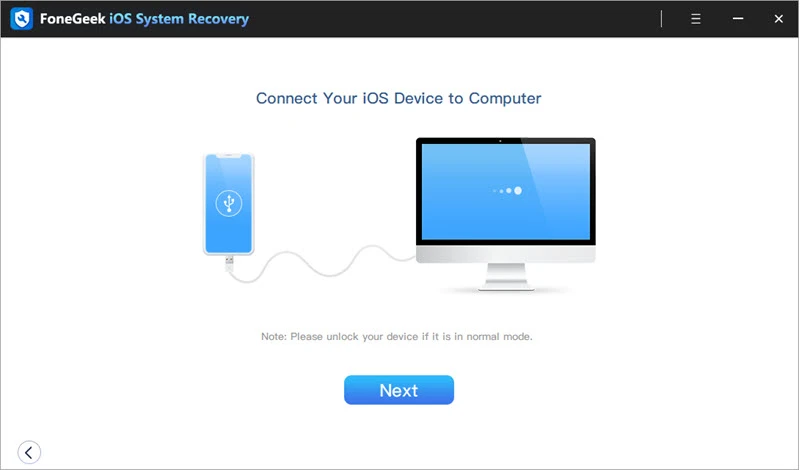 Step 3: The program will detect the device's model and present you with suitable firmware options. Select one and then click "Download".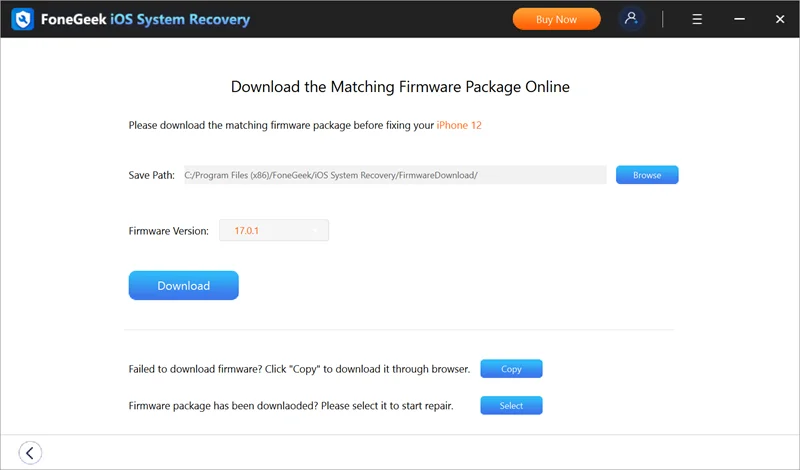 Step 4: Once the firmware download is complete, click "Fix Now" and the program will immediately begin repairing the device.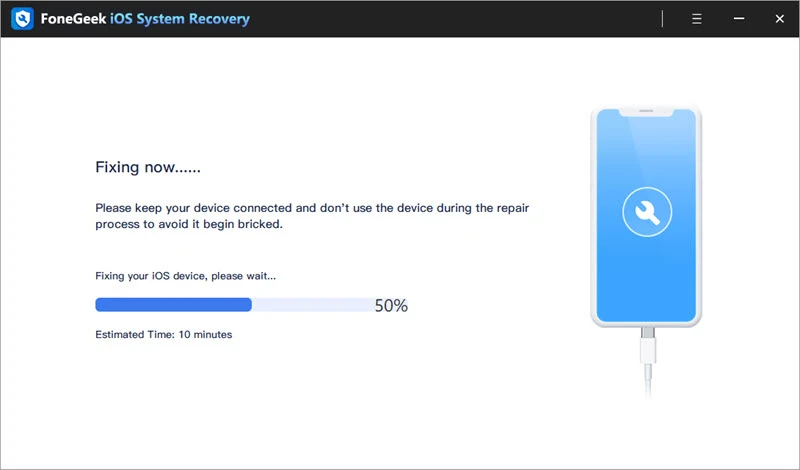 Keep your iPhone connected to the computer until the process is complete and the device restarts.
FoneGeek iOS System Recovery has received many favourable reviews from our purchased users; you can check it below: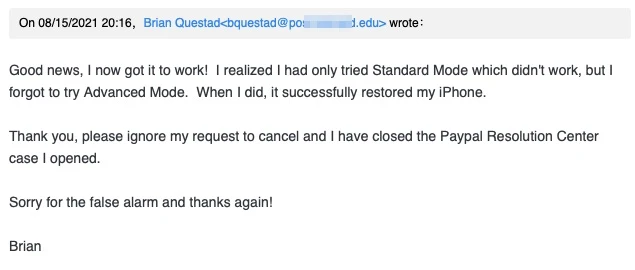 Conclusion
Whenever you have the issue of iPhone keeps turning to silent mode, you can use the solutions above to repair the device. Select a solution you can trust and follow the instructions to implement it.
Let us know in the comments section below if you could to repair the device. Your questions and comments on this issue and many others are welcomed.