"One row of my iPhone's keyboard in the SMS menu isn't working (the second to bottom row with the shift button and the delete key)...has anyone else experienced this? I've had the phone for three days and I'm nowhere near an Apple store so if I can avoid sending it in that would be great." -- User from Reddit
iPhone keyboard not working issue is one of the remaining issues of different iOS device models, including iPhone 12, iPhone 11, iPhone 11 Pro, iPhone XS, iPhone XR, iPhone XS Max. It need to be resolved rapidly in case not to cause any other damages on iPhone, iPad or iPod touch. This issue is found frequently after upgrading iOS version to the newest iOS 15. If you are going through the problem that keyboard is frozen, not popping up, etc, then you can find the right solution for this issue from this post.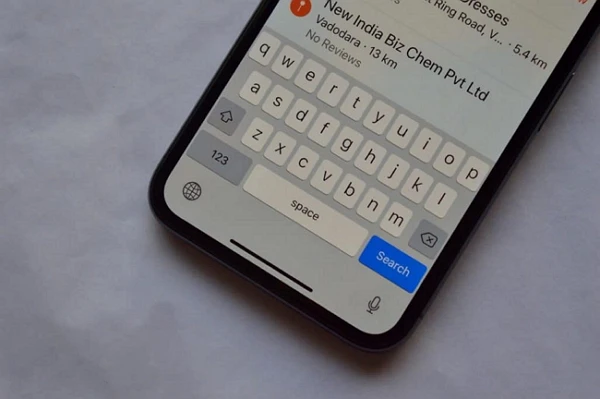 Reasons for iPhone Keyboard Not Working
The iPhone keyboard always fails to work for the following reasons:
The app installed on the iPhone has crashed.
The iPhone touch screen is unresponsive or not working.
Your iPhone is having a more serious problem.
The content introduced below will help you identify what the problem is and show you to exclusive solutions.
1. Keyboard is Frozen or Unresponsive
One of the most common problems is the iPhone keyboard freezes randomly, which forces the application to exit. There is no need to take it to Apple Store to repair. The straightforward and potential solution is to restart the device.
If your iPhone can be powered off normally, just keep holding the power button and select "slide to power off" option to turn it off, then holding the home button and power button at the same time until the white apple logo appears on the black screen.
You have to force restart your iPhone if it cannot be powered off normally. Keep holding the power button and volume down button at the same time for about 8-10 seconds until you see the Apple logo, then release the two buttons.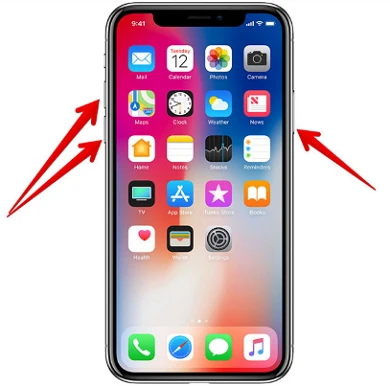 2. Keyboard Predictions Not Working
iPhone's predictive keyboard, called QuickType, will display the choices of the predictive word that you may need according to your writing habit. Sometimes the predictive texts or emojis disappear in iOS 14 when you go into the predictive text settings. There are several useful tips to quickly fix such an issue, the easist way is to reset keyboard dictionary.
Go to Settings > General > Reset > Reset Keyboard Dictionary, and any word added to the dictionary will be removed.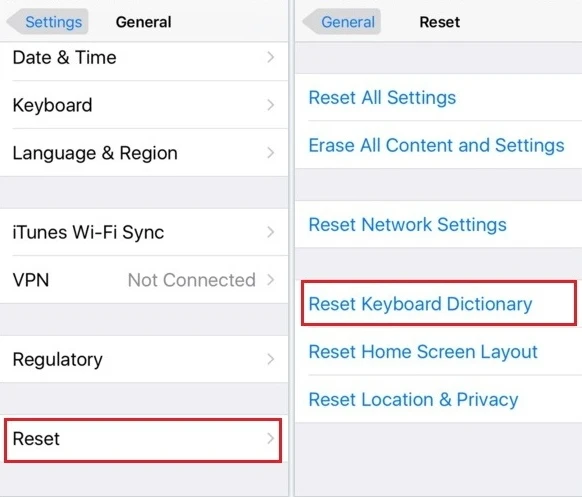 3. Keyboard Lag
When you type in Message or Email app, the letters cannot keep up with your typing speed, this problem is always called keyboard lag. This can also be fixed by resetting keyboard dictionary.
4. Keyboard Not Appearing
It is often complained that the on-screen keyboard on messages, iMessages or email not poping up. It occurs frequently after upgrading to iOS 15. It could be the reason that your iPhone is connected to an Apple Bluetooth keyboard. There is no need to force restart or factory reset iPhone, turn off the Bluetooth will likely to fix it.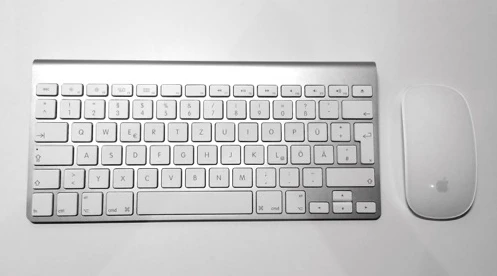 5. Simple Fixes to Repair Common Keyboard Issues
The fixes listed below can be used to settle conventional Keyboard problems.
Uninstall and Re-install Problematic App
If the keyboard issue is caused by certain problematic app on your iPhone, you should uninstall this app from the device and reinstall it later from official App store. This will refresh and update the app's performance and have the keyboard issue fixed later.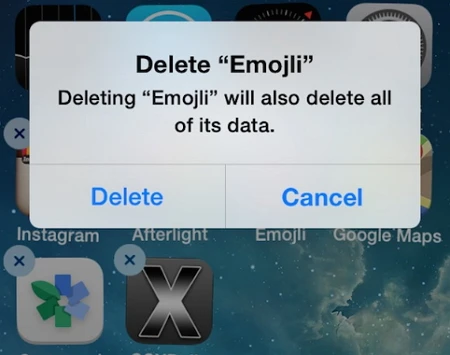 Turn Off Reachability Feature
The reachability feature could also cause the issue with your iPhone keyboard since it will move down the whole scree including keyboard when this feature is turned on.
Go to Settings > General > Accessibility to disable the Reachability feature.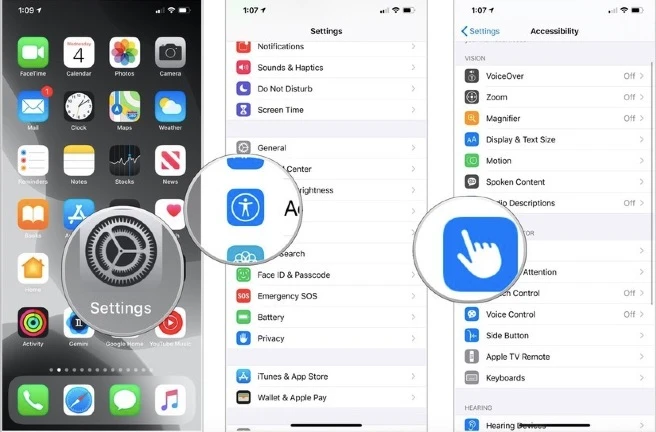 Turn Off the Reduce Motion Feature
If you have problem typing GIFs when using the keyboard, you may need to turn off the Reduce Mode to check whether the keyboard issue can be fixed or not.
To disabled Reduce Mode, you should open Settings and go to General > Accessibility > Reduce Motion to turn off this feature.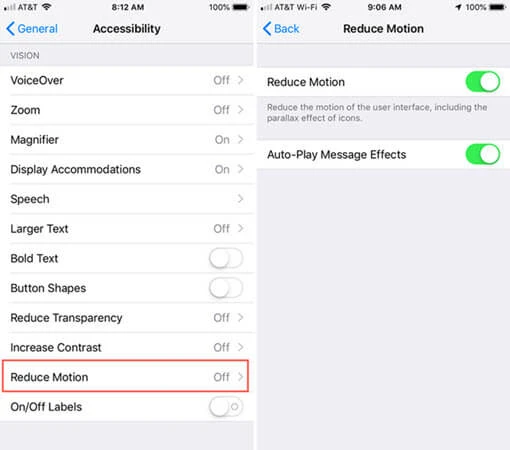 Restore iOS system with iTunes or iCloud
Something goes wrong with your iPhone system will also cause the keyboard problem. Restore iOS system with iTunes or iCloud is never a bad idea to resolve the "iPhone keyboard not working" issue.
How to Restore from iTunes Backup:
Step 1: You need to plug your iPhone into a computer running the latest version of iTunes.
Step 2: Wait until your iPhone is synced with iTunes, go to the Summary page of the device.
Step 3: Click "Restore Backup" to choose a backup to restore. And the iPhone will enter the automatic restore process.

How to restore from iCloud backup:
Step 1: To restore your keyboard from iCloud backup, you will need to reset your device through Settings.
Step 2: Go to Settings on device, scrool down to select General > Reset > Erase All Content and Settings to erase your iPhone data.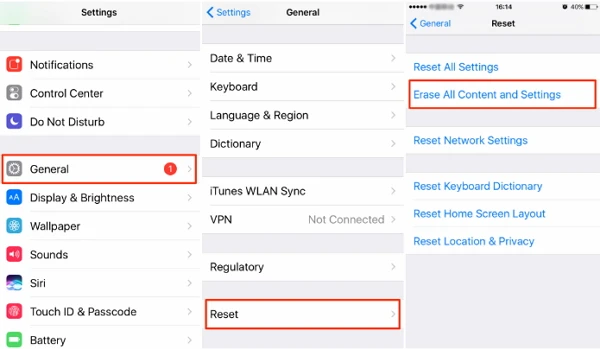 Step 3: The iPhone will restart, follow the setups on the screen step by step until you view the option of Restore Backup. Select an iCloud backup you possibly made today or yesterday to restore your iPhone system.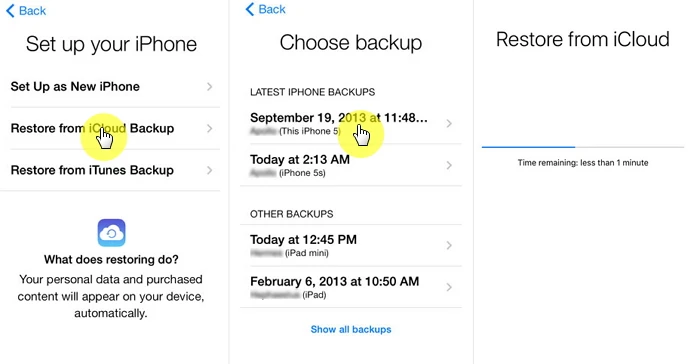 6. Fix iPhone Keyboard Not Working without Losing Data
If you worry that restore iPhone from iTunes or iCloud backup may lead to data loss, using a 3-rd party tool is applicable to you. FoneGeek iOS System Recovery is what you need. It is powerful to numerous problems related iOS systems without data loss, like looping on start, messenger not working on Apple Watch, black screen, etc.
Step 1: Download, install and run the iPhone System Recovey on your Mac or PC. Choose "Standard Mode" to continue.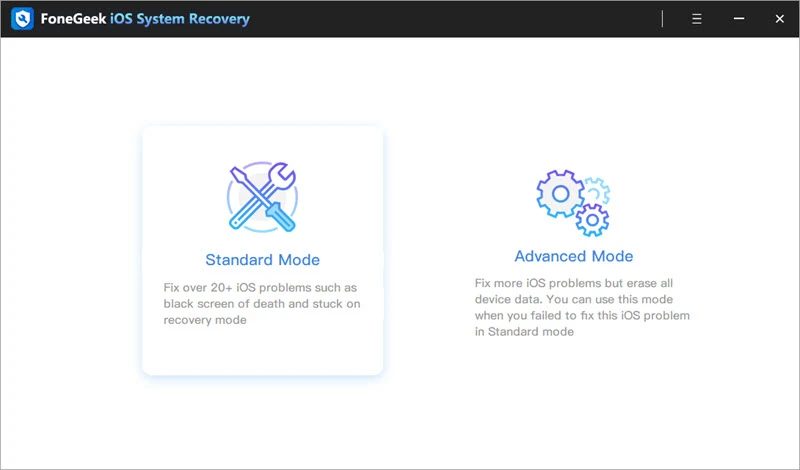 Step 2: Connect your iPhone to the computer using USB cable and wait for the program to detect the device automatically.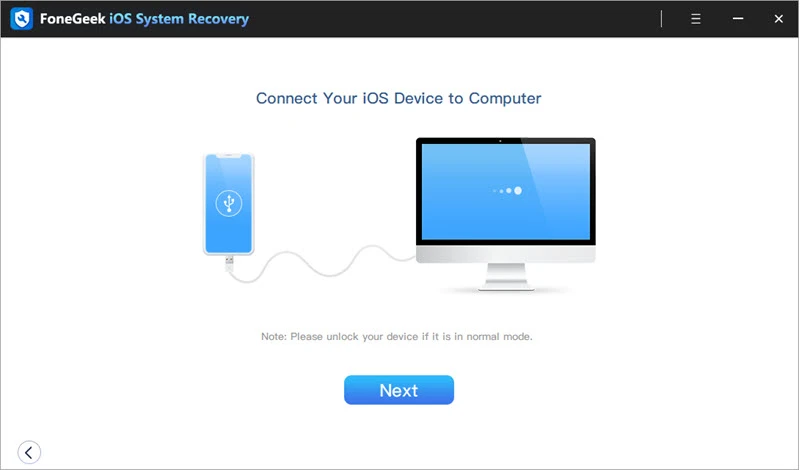 Step 3: Click on "Download" when you confirm the device model and firmware version.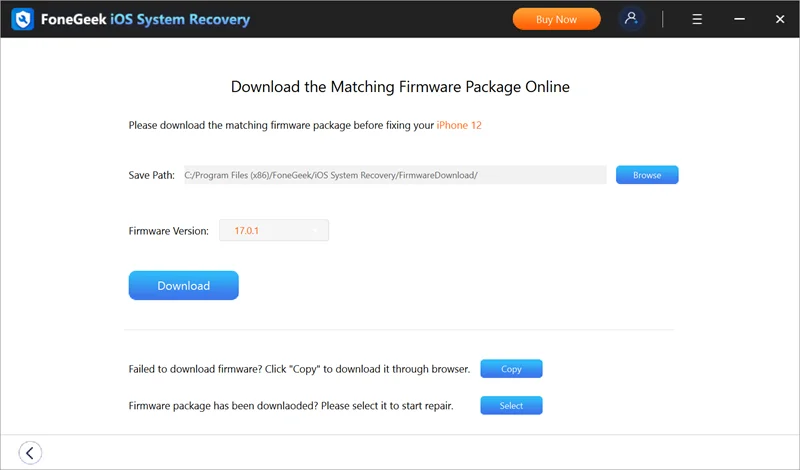 Step 4: Click on "Fix Now" to fix the iPhone keyboard not working issue without data loss.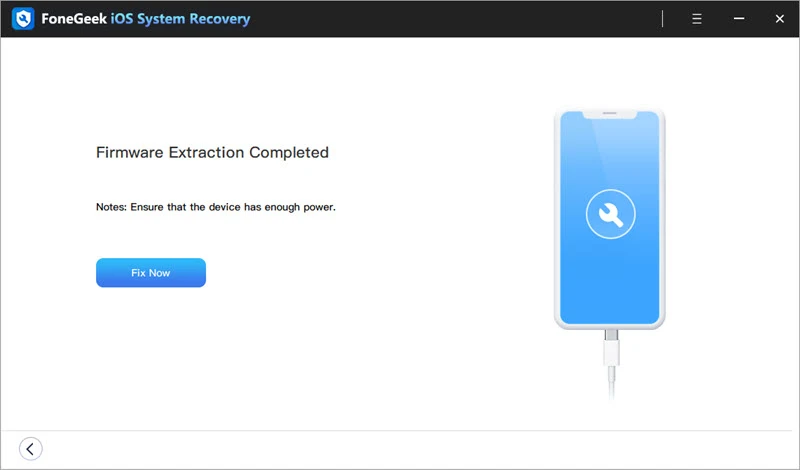 Conclusion
It really bothers a lot when iPhone keyboard not working. Try the tips mentioned above to sort out the issue. We hope that one of these solutions will be helpful to you. Always remember to back up your iPhone data when you choose to restore your iOS system to avoid data loss.

Joan J. Mims is interested in researching all tips about iPhone, iPad and Android. He loves to share useful ideas with all users.

Home
>
iPhone Issues
>9 Easy Solutions To Fix iPhone Keyboard Not Working Issue