"Since upgrading to iOS 15, my iPhone 8 no longer makes a sound or displays a notification on my locked screen when I receive a text message. How do I fix this, or is this a bug in iOS 15?"
Recently, many users reported that text messages and iMessage notifications are not working on iPhone after upgrading to iOS 15. Have you ever encountered this kind of issue? We can imagine how annoyed it is to experience such iPhone message notification not working problem, since important messages may be missed in some unintentional way. Don't worry, here are the quick tips for the issue.
Tip 1. Fix Message Notification Not Working without Data Loss
System bugs may cause your iPhone text message sound not working. A trustworthy tool called FoneGeek iOS System Recovery (iPhone 12/11 supported) is worth to try. With this iOS System Recovery software, all kinds of iOS system problems including white Apple logo, iPhone is stuck in DFU/Recovery mode, screen freezing, etc. can be resolved without damaging the current data on the device. And the software is trusted by numerous software sites, such as Macworld, Cult of Mac, Engadget, etc.
Besides the numerous iOS system issues we mentioned above, any other errors you could fix with iTunes can also be fixed with this program.
100% repair success rate is guaranteed for fixing various iOS system issues.
All iOS devices are covered, including iPhone 13/12/11/XS/XR/X/8/7. The newest iOS 15/14 is also supported.

How to fix message/iMessage notifications not working in iOS 14:
Step 1. Download, install and launch FoneGeek iOS System Recovery on the computer, then select "Standard Mode" to proceed.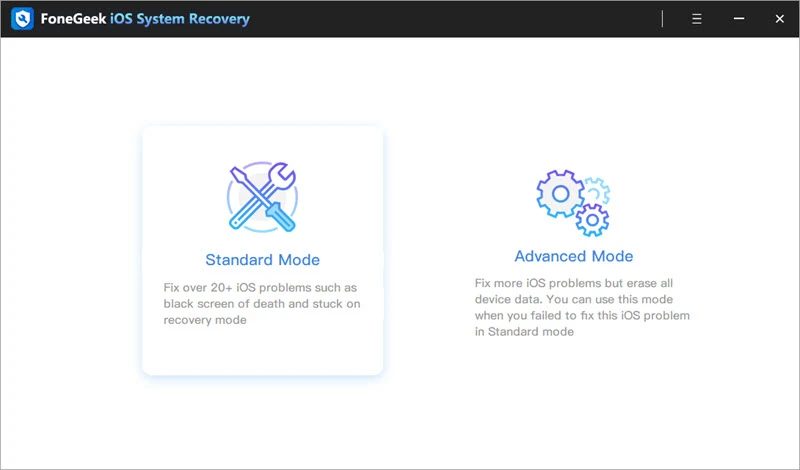 Step 2. Connect your iPhone to the computer using USB cable and click on "Next" to start the process. If the device can't be detected, the program will guide you putting it into Recovery/DFU mode.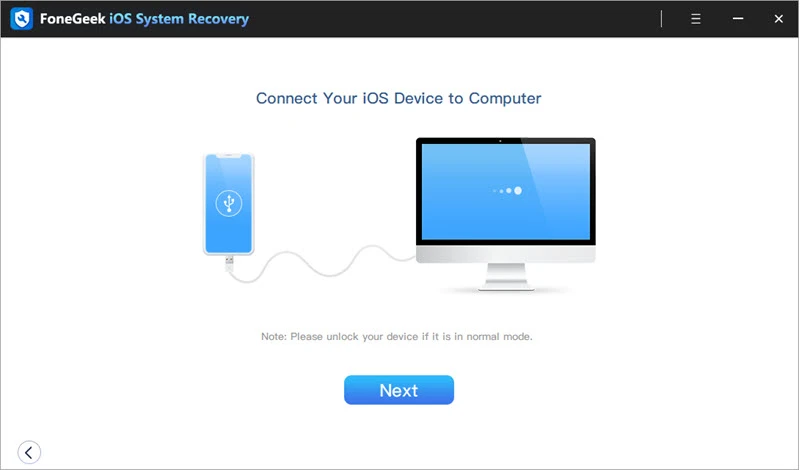 Step 3. In the firmware download screen, confirm your device information and click on "Download" to download the matching firmware package.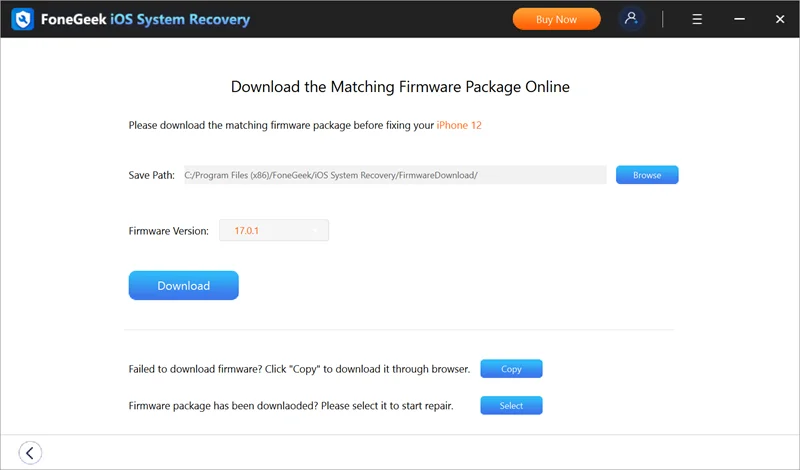 Step 4. When the firmware is downloaded to your computer, click on "Fix Now" to start fixing your iOS system and bring your iPhone back to normal.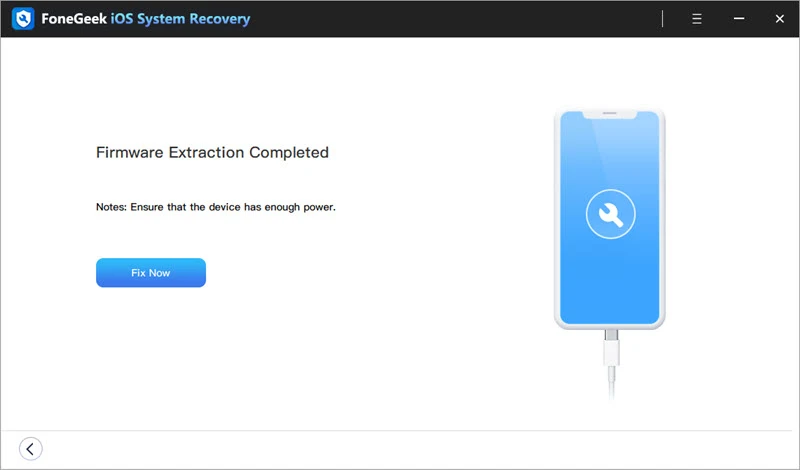 Tip 2. Receiving Notifications But No Sound
If your iPhone notification is working properly but not making a sound when receiving a message, you need to check whether you have set your iPhone in Silent mode. Take a glance at the Ring/Silent button on left side of iPhone, which is used to mute sounds and alerts on your iPhone.
If the switch is in orange, the iPhone will be set in Silent mode, which means no sound for incoming calls, messages, etc. If your switch is not in orange color and the iPhone is still not making a sound after receiving a message, read on to find out other fixes.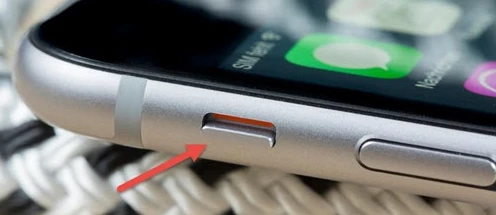 Tip 3. Check Whether You Have Enabled Filter Unknown Senders
If your iPhone message notification is not working when you receive texts from one person whose phone number is not added in the Contact app, you may have probably enabled the feature of "Filter Unknown Senders". This will disable the text message notification from strangers. For this reason, you'd better turn off this feature. Just go to iPhone Settings and hit the Messages to disable "Filter Unknown Senders".
Tip 4. Turn Off Do Not Disturb
When the Do Not Disturb option is turned on, a moon icon will appear in the status bar. With Do Not Disturb feature, iPhone or iPad users will not get alerts in a quiet way. It may be one of the reasons for iPhone text message sound not working. There are two ways to turn off Do Not Disturb:
Head over to "Settings" > "Do Not Disturb" to turn it off.

Swipe up from the button of the screen and tap moon icon.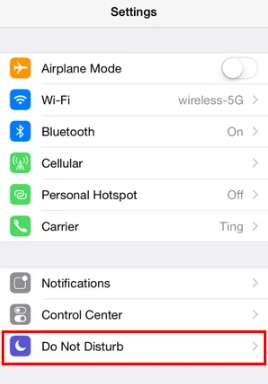 Tip 5. Check Do Not Disturb While Driving
The new feature of "Do Not Disturb While Driving" is added for those who have updated their iPhone to iOS 11/12/13/14. This feature will silence the text message notification while driving. That's to say, no alerts will appear on the lock screen of your iPhone. If you are having the problem of message notification not working in iOS 14, check whether DND while Driving is activated.
Tap iPhone Settings and click on "Do Not Disturb". On the area of "Do Not Disturb While Driving", this service is set manually, DND can be activated or deactivated manually. If it is set to Automatically, DND will be activated automatically when the device detects that you are driving. In situation like this, you can set it Manually and turn off this option through Control Center.
Tip 6. Enable Allow Notifications
iPhone enables users to turn on or turn off notifications for specific apps. If the "Allow Notifications" option for Messages app is disabled, there may be problems of not receiving message notifications on iPhone.
Go to Settings > Notifications > Messages to toggle on Allow Notifications.

Then go to Settings > Sounds > Text Tones to set an alert sound.

Restart your iPhone to check if iPhone can receive notifications.
Tip 7. Turn On Recent Notifications
Some users left a feedback on Apple forum that enable "Recent Notifications" made messages alerts/notifications come through just fine. It sounds reasonable. When "Recent Notifications" is turned on, your device will receive alerts and notifications regardless of the device being locked or unlocked. To turn on "Recent Notifications", go to Settings > Touch ID & Passcode, enter your passcode and toggle on "Recent Notifications". It works some times, you can have a try.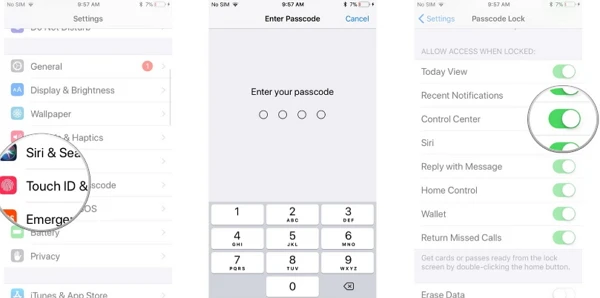 Tip 8. Unpair Device Connected via Bluetooth
If the Bluetooth is enabled and your iPhone has already been connected with another iPhone, the iOS will send text alters on another device rather than your own device. For this, you can go to Settings and Bluetooth to check whether there are any devices connected with your iPhone. Unpair the device, if you can.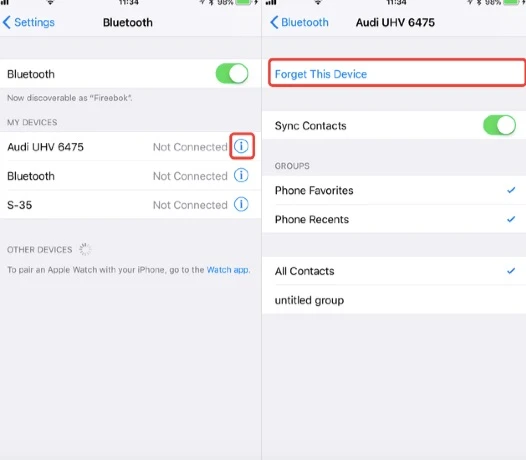 Tip 9. Update DNS Servers
Update DNS Servers, for some reason, has worked well for some users. It is very easy to change DNS Servers from local ISP to Google's Public DNS. Go to Settings > Wi-Fi > Tap on Your Network Name > Configure DNS > Manual > Add Server to enter 8.8.8.8 and 8.8.4.4, then click on Save.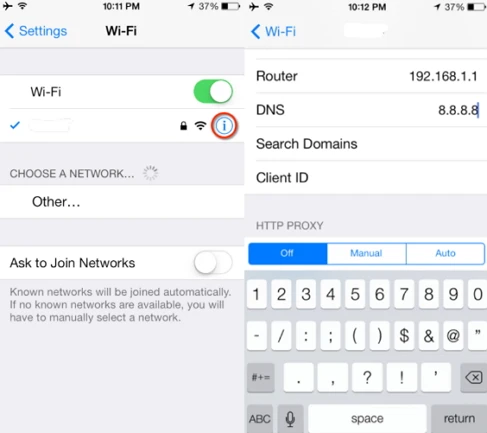 Tip 10. Reset All Settings
If the methods above are not working, try to reset all settings (Settings > General > Reset > Reset All Settings). It is unnecessary to worry about data loss. Reset all settings will not affect or erase the existing data on the device, it is just put the device settings to default status. After resetting all settings, you have to re-enter passwords for WiFi, Touch ID, etc.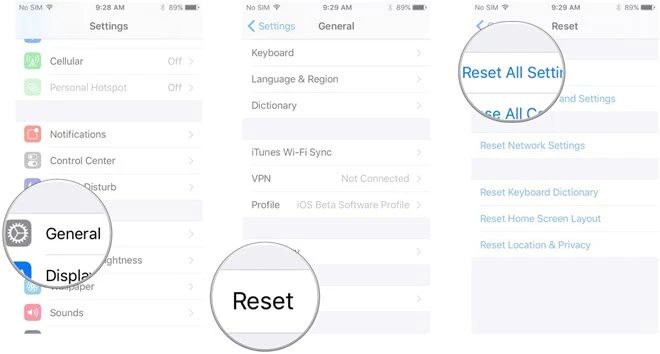 Conclusion
There are more and more iPhone/iPad users complaining that they suffer from text message notification not working after upgrading to iOS 15. If you are one of them, the solutions listed in this post may fix the problem. By the way, if unfortunately, your text messages are deleted from iPhone, FoneGeek iPhone Data Recovery will assist you a lot.

Joan J. Mims is interested in researching all tips about iPhone, iPad and Android. He loves to share useful ideas with all users.

Home
>
iPhone Issues
>iPhone Message Notification Not Working in iOS 15/14? Here are 10 Tips