"Hey so I have an iPhone 12 and I'm trying to use personal HotSpot with my iPad but it isn't working since I updated my iPhone 12 to iOS 15. Anyone know why this could be?"
With the feature of Personal Hotspot, iPhone is acting as a wireless router to share the cellular data with other devices nearby via Wi-Fi, Bluetooth, or USB. Nothing is perfect. No matter how convenient it is, it can still come with unexpected problem.
Generally, once you have turned on the Personal Hotspot on your iOS device, you can share the internet connection with other mobile photos or computers. However, a great many users complain that the connection still failed even though Personal Hotspot is enabled, the Personal Hotspot disappeared or not working, etc. We have explained some factors that may affect the Personal Hotspot on your iPhone and list the potential solutions to fix it.
Part 1. Why Personal Hotspot Not Working on iPhone
It is essential to know the possible factors that may lead to Personal Hotspot not working on iPhone. Doing so will improve the success rate to fix this issues and saves your precious time.
Check if the Cellular Data is enabled, it is possile the most immediate reason for iPhone Personal Hotspot not working. What's more, don't ignore to check the Bluetooth, password, etc, as any small factors will affact the normal connection of Cellular Data.
Part 2. Basic Troubleshooting Tips to Fix iPhone Hotspot Not Working
1. Enable Personal Hotspot on iPhone
Before you try the solutions below, check whether the carrier supports the Personal Hotspot on your device and make sure the Personal Hotspot is enabled through the carrier. Or you'll have to change the carriers for this plan. If you have tried but still didn't work, keep reading to try other solutions.
2. Restart the Personal Hotspot
Perhaps the most straightforward and simple way to do is to restart Personal Hotspot. In some cases, an error may occur on your device and you need to get it restarted it to bring it to normal.
3. Restart Cellular Data
Significant changes on data usage will definitely cause data connection problems. The useful method for this is to cellular usage statistics on the iPhone. Launch Settings on device to turn the Cellular data off or directly toggling Airplane Mode for a few seconds. Then toggle it back off to turn on Cellular data.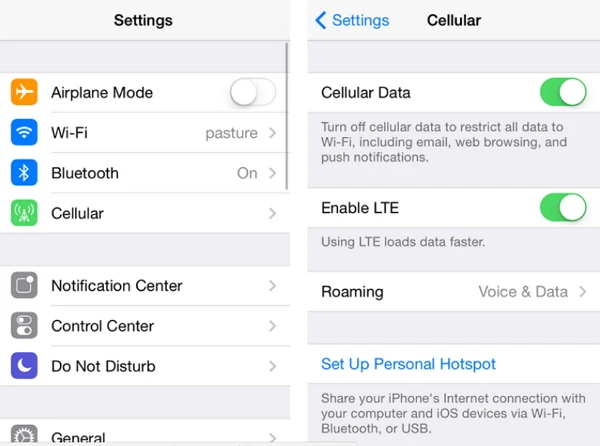 4. Switch Personal Hotspot Modes
Personal Hotspot can be connected via Wi-Fi, Bluetooth, or USB. Try another one if one of the connection modes doesn't work. It usually works to fix the Personal Hotspot connection issue. For instance, if you share your Personal Hotpot with iPad via Bluetooth, try to switch it to USB connection.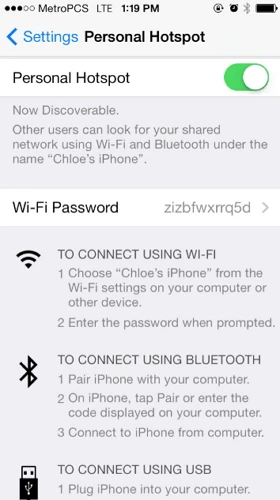 5. Change Your iPhone Name
The other device will not connect to your iPhone's hotspot if you accidentally connect your iPhone to a different WiFi network. To resolve this network naming conflicts, you can change your iPhone name from Settings.
Tap on Settings app and click on General.
Tap on About and edit the name of your iPhone.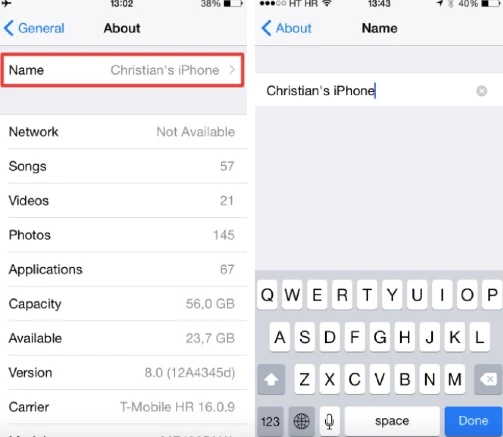 6. Reset Network Settings
The Personal Hotspot will not work if there exists an error on the network connection. Thus reset network settings is reported to be another effective solution to fix Personal Hotspot error as well as any other thorny problems on iPhone.
On your iPhone iPhone 13, 12, 11, XS, XR, or XS Max, go to Settings > General > Reset > Reset Network Settings. After that, the Wi-Fi passwords will be removed, you have to enter the password again to connect the network again.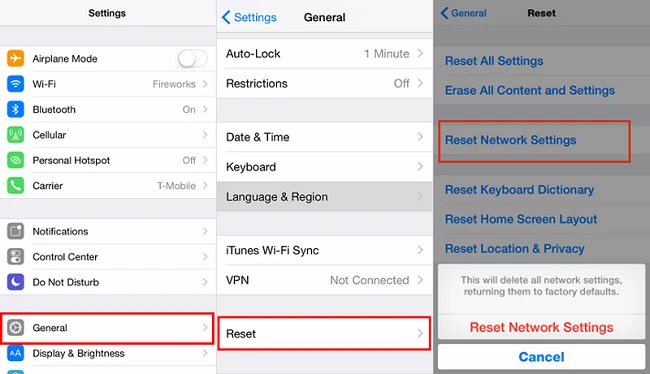 7. Update Carrier Settings
The same as iOS version, the new version of carrier is also released to help iOS users fix with the network connection error. Go to Settings-General-About to check If updated settings are available, Wait a moment. If a message popup saying "Carrier Settings Update", click "Update". sometimes update the Carrier Settings can help the Personal Hotspot work properly.
8. Put iPhone into DFU Mode
DFU restore is a way to deeply restore your iPhone system. This step will completely figure out this software problem. However, each line of code on iPhone will be deleted and reloaded. So, you can create a full backup of your iPhone data in case of losing any precious data.
Part 3. Get iPhone Hotspot Issue Fixed without Data Erasing
There may be an internal bug on iPhone if the previous tips above don't help to fix the Personal Hotspot issue. Restoring iPhone to factory settings with FoneGeek iOS System Recovery could be one of the best choices. No data will be erased during the restoring process with this iOS System Recovery, that's why this software is recommended.
It is reliable, easy-to-use and has been admired by several popular media sites.
A repair tool to fix different iPhone issues, like black screen, app crash, restart, etc.
It is compatible for all models of iPhone, iPad, iPod touch running the latest iOS 15.
Here's How to Fix Personal Hotspot Not Working on iPhone with FoneGeek iOS System Recovery
Step 1. Open up the software, move your mouse to "Standard Mode" and a new interface will launch.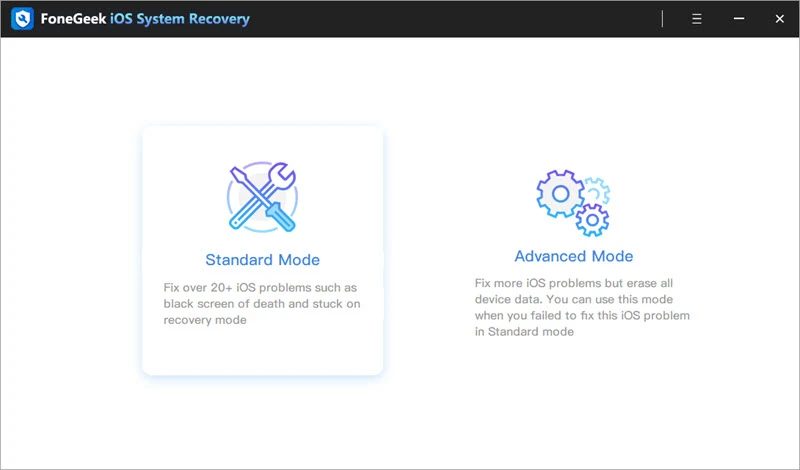 Step 2. Attach your iPhone with this computer by an USB cable, then click "Next".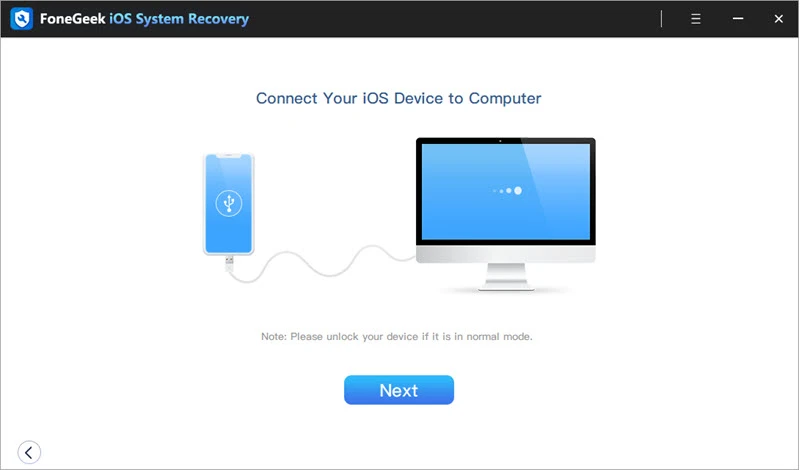 Step 3. After the recognizing, the iOS System Recovery will display the basic information of your device. Check the information and click "Download" to install the latest firmware, then the software will automatically deal with the internal bugs.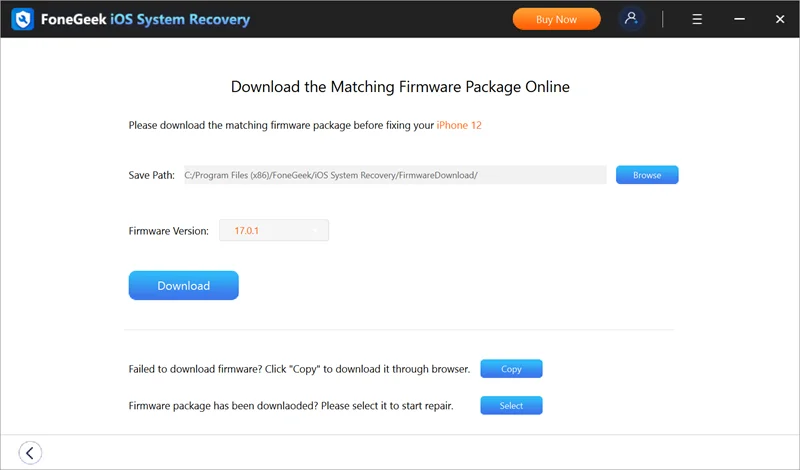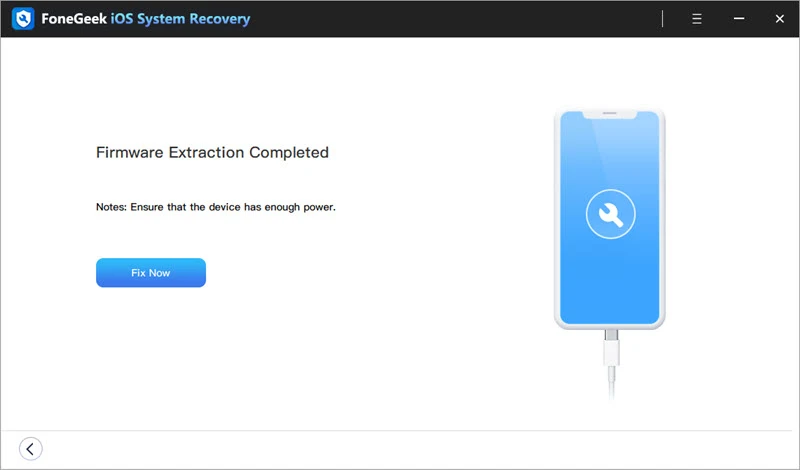 Conclusion
The issue of Personal Hotspot not working on iPhone always arises after upgrading to iOS 14/13 You can choose one be the most time-saving solutions provided in this post to check if this problem can solved. It could not be better if you share with us the best solutions for you from the comment below.

Saturday on May 26, 2018, 13:27:08 GMT / Post By Edwin J. Parke to iPhone Issues
As a professional writer who is interested in technology, Edwin J. Parke has helped thousands of users by offering various tips to solve their problems.

Home
>
iPhone Issues
>Top 9 Tips to Fix iPhone Personal Hotspot Not Working in iOS 15