User Concern
"My iPhone is stuck in recovery mode. I tried connecting to iTunes but update cannot complete with error 14. Why? If my iPhone run out of space then it won't update and turn up again? "
Putting iPhone into Recovery Mode is one of the commom solutions to troubleshoot most iOS issues. However, you may face the problem of "iPhone stuck in Recovery Mode".
Don't worry. In this article, we've included information on what Recovery Mode is, when to use it and why your iPhone stuck in Recovery mode.
We also explain how to get iPhone out of Recovery Mode for all models, including iPhone 14, iPhone 13, iPhone 12, iPhone 11 and more.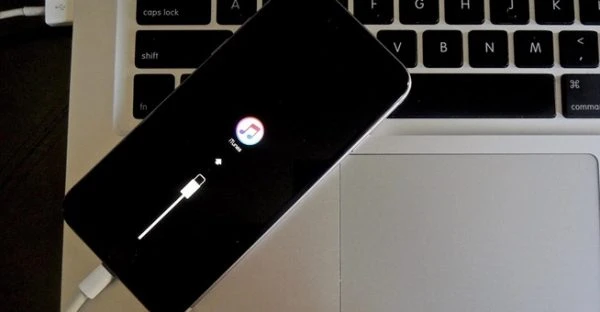 What is Recovery Mode?
Recovery Mode is similar to the Safe Mode of a computer to prevent iPhone or other iOS devices from damage. When there is a problem with your iPhone's operating system or upgrade/restore with iTunes, the device will enter into Recovery Mode.
For users who have jailbreak their iPhone, the malware installed on the device shall force put the iPhone into recovery mode. The new iOS version firmware that you are trying to install may also force the device stuck in recovery mode. Another reason can be the software and hardware issues on the device.
How to Get iPhone Out of Recovery Mode
After having a good knowledge what iPhone Recovery Mode is and what causes the issue of iPhone stuck in Recovery Mode, it is time to read the tips below to get iphone out of Recovery Mode.
Force Restart iPhone to Get Out of Recovery Mode
If you don't want to encounter the risk of data loss, you'd better not restore your iPhone directly when you find that the device is stuck in Recovery Mode. The first method that you should pick up is to force restart the device. In most cases, this easy-to-use method can simply get iPhone out of Recovery Mode.
For iPhone 8 or later, press and quickly release the Volume Up button, followed by the Volume Down button. Then press and hold the Power button until you see the Apple logo.
For iPhone 7/7 Plus, press and hold the Power button and the Volume Down button at the same time until your iPhone restarts.
For iPhone 6s or earlier, press and hold the Power button together with the Home button until the Apple logo appears on the screen.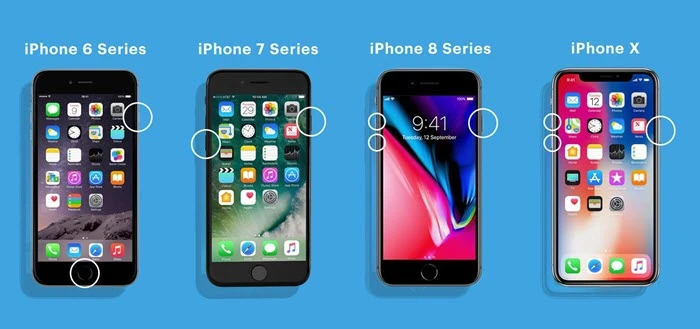 Fix iPhone Stuck in Recovery Mode with 1 Click
Still cannot get iPhone out of Recovery Mode after forcing restart the device? Then give FoneGeek iOS System Recovery a try. Why this program is recommended? Here are the reasons:
This repair tool will not delete or damage your device data after the repair progress.
All iOS issues will be covered and fixed in one click, such as iPhone stuck in recovery mode, iPhone stuck in DFU mode, reboot loop, etc.
iTunes error 9, error 4013, error 27, etc. could also be repaired.
Fully compatible with all iPhone models and iOS versions, even the newest iPhone 14/13/12 models and iOS 16/15.
Please download the trial version of FoneGeek iOS System Recovery on your computer first and then refer to the steps below:
Step 1. After installing and running the software on PC, choose the option of "Enter/Exit Recovery Mode".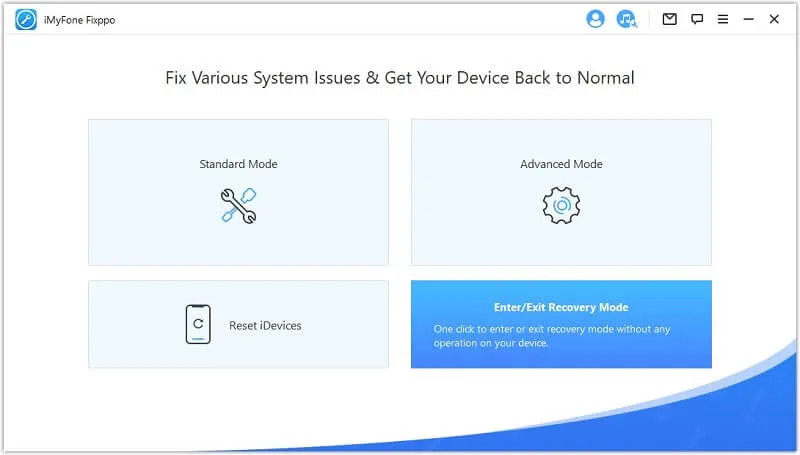 Step 2. Connect your iPhone to the computer and click on "Next".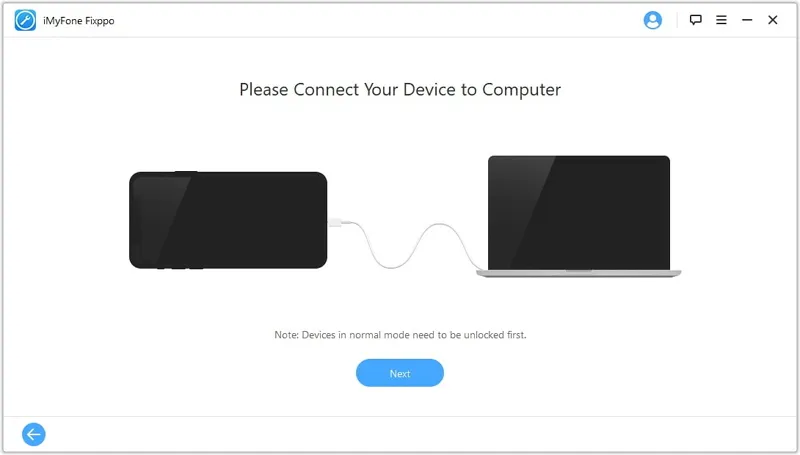 Step 3. Click on "Exit Recovery Mode" button. Keep the device connected with the computer during the repair progress, and then the iPhone will exit out of recovery mode.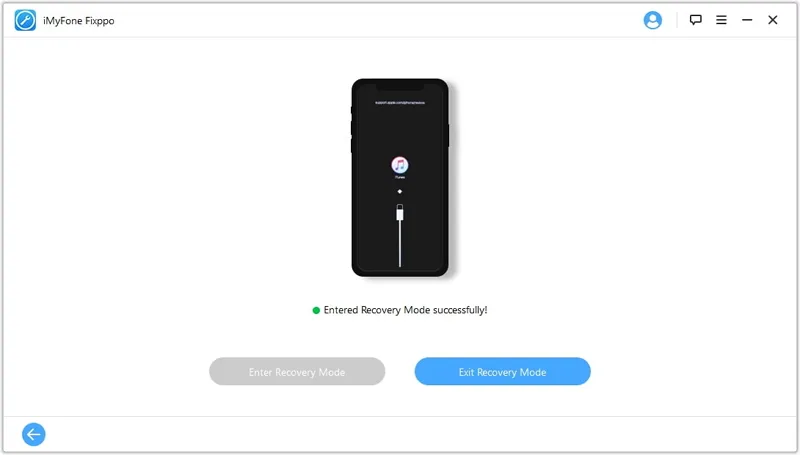 Get iPhone Out of Recovery Mode with iTunes
Here is another way you can use to get your iPhone out of recovery mode: using iTunes. You should also know that your iPhone will be restored to factory settings after using this method. In other words, your iPhone will be formatted and the device will be set to factory default.
Step 1. Connect the iPhone that's stuck in Recovery mode to your computer and launch iTunes.
Step 2. Then iTunes will detect that the device is stuck in recovery mode.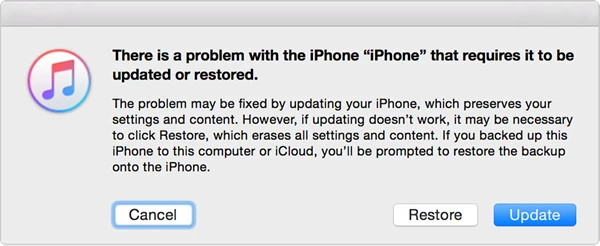 Step 3. On the popup displayed on the iTunes interface, click "Restore" and iTunes will start to restore your iPhone system.
Your iPhone system will be reinstalled and refreshed after the restore process.
Put Your iPhone in DFU Mode to Restore It
If restoring iPhone with iTunes doesn't work, putting your iPhone in DFU mode is another option you can have a try. Follow the steps below to reinstall the firmware on your iPhone but putting it in DFU mode and restoring it with a computer:
Connect your iPhone to computer using lightning cable and run the latest iTunes version.
Follow the steps in Tip 1 (Force Restart iPhone) to put your iPhone in DFU mode. Once it is done, the iPhone screen will remain black and a pop-up message will appear.

Click on "Restore" on the popup message and wait for iTunes to download the firmware for your iPhone, then follow the on-screen prompts to restore the device.
Delete Corrupted iOS Downloads from Computer
If the iOS downloaded files are corrupted on computer, it may trigger the issue of iPhone stuck in Recovery Mode. The effective way to get rid of this issue is to delete the corrupted downloaded files.
For Windows:
Run File Explorer on your computer and turn on the option of "Hidden Files".
Click on Users > (Admin Name) > AppData > Roaming > Apple Computer > iTunes > iPhone Software Updates. Then delete the update files.
For Mac
Click and open Finder on Mac. Tap Go option and press the Option key to choose Library.
Find iTunes in that folder and click on Software Updates to delete the file.
Contact Apple Support
If your iPhone is still sutck in Recovery Mode after trying the solutions above, there might be a hardware problem with the device. If your iPhone is still covered by the warranty, you can contact Apple Support or Apple Authorized Service Provider to schedule a physical repair for your device.
FAQs about Recovery Mode
Q1. When to Use Recovery Mode?
If you are in need of restoring iPhone system with iTunes, you will be forced to put your iPhone into Recovery mode to initial the restore progress. Below are some of the situations you might need to use Recovery Mode to restore your iPhone:
Your iPhone or iPad is stuck on black screen with Apple logo for a long time without no progress bar.
Your iPhone cannot be detected by iTunes during the restore process or iTunes detects your iPhone in recovery mode.
Your iPhone screen passcode is not working and you have no way to unlock the device.
Touch ID/Touch screen is not working or you cannot turn on the device.
The iOS update or restore process fails and your iPhone is stuck in boot loop.
Q2. Does Recovery Mode erase my data?
While your iPhone is in Recovery Mode, you might see a black screen with an iTunes logo or a computer icon that prompts you to connect to computer. And you can't access or use your iPhone at all.
The Recovery Mode doesn't erase the data on your iPhone, however, you need to erase the device and reinstall iOS to fix it. The process will wipe all the contents on your iPhone.