User Concern
"After updating my iPhone 14 to iOS 17, I encountered a very strange problem. I can no longer send SMS through my iPhone. Is anyone else having this problem? Are there any suggestions?"
You must feel the same pain as the user above if you are reading this post. Actually, there are many bugs on iPhone messages after the new release of iOS 17. According to the emails we received from users, what they mentioned most is iPhone won't send text messages.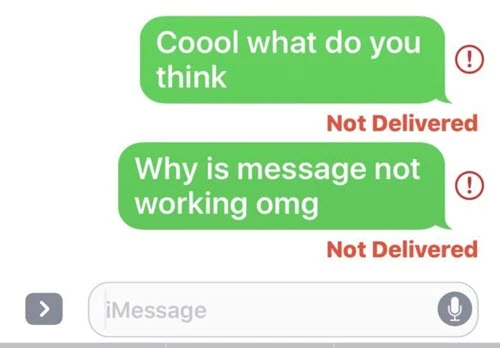 The iPhone not sending message issue can be caused by multiple factors while it can also be fixed by pretty simple methods. Keep reading this guide to learn the potential fixes for this bug.
Fix 1. Check Network Connection
You need connect to either a cellular data or Wi-Fi network to send a message on your iPhone. If your iPhone won't send text messages, you should first check your network connection. Try to open a web page and see if there is a problem with the network you are using.
Fix 2. Turn Airplane Mode On and Off
Make sure that you're not in Airplane Mode as this prevents your iPhone from sending and receiving cellular and Wi-Fi signals.
Open your iPhone's Control Center and disable the Airplane Mode. Or, you can try to turn it on and then off to force your iPhone reconnects to the network.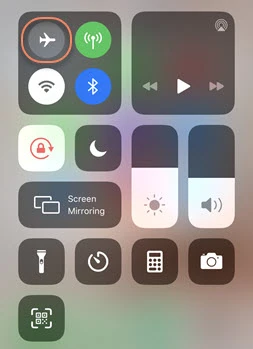 Fix 3. Check iPhone's Messages Settings
When you found that your iPhone failed to send messages, you should check your iPhone's Messages settings before you take other measures.
Go to Settings > Message and turn on "iMessage", "Send as SMS" and even "MMS Messageing" if you want to send group MMS messages.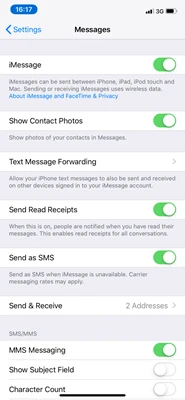 Note
Please note that not every phone carrier supports all types of text message. You should check that if your carrier supports the kind of message you're trying to send.
Fix 4. Check iPhone's Data and Time Settings
The messages will not be successfully sent if the date and time are not set correctly on your iPhone.
Click on Settings option and go to General > Date & Time to enable "Set Automatically". If it is already on, try to turn it off and then back on again.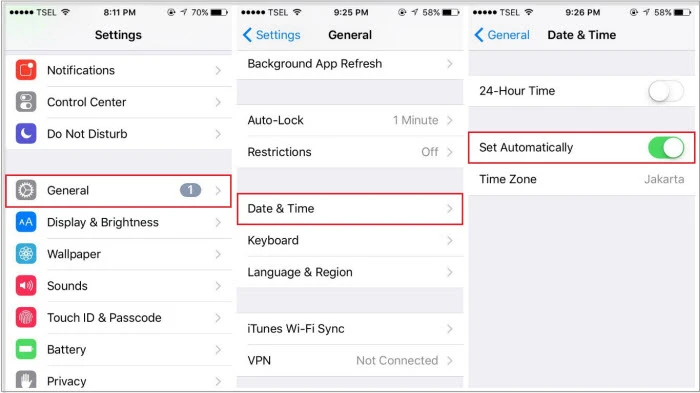 Fix 5. Confirm the Recipient's Number and Email
Any minor error of the recipient's number will cause the failure sending of messages. Check the recipient's phone number and email address to make sure that you have sent it to the right and valid user.
Fix 6. Restart the Messages App
If your iPhone not sending messages, you can try to force quict the Messages app and then send text messages again.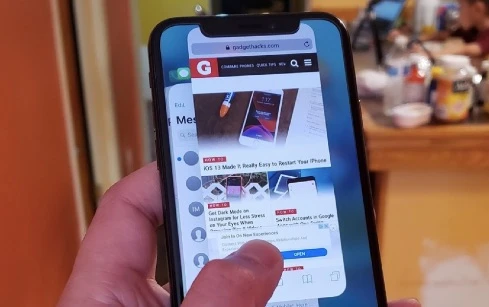 Also, you can try to delete the failed conversations in Messages. By doing this, you may free up the Messages app and let it work normally again.
Fix 7. Restart Your iPhone
Restarting your iPhone can help to clear temporary memory and remove issues that affect the device to work normally.
For iPhone X and later, press and hold the Side button and either Volume button until you see the power off silder.
For earlier iPhone modesl, hold either the Top or Side button until the power off slider appears.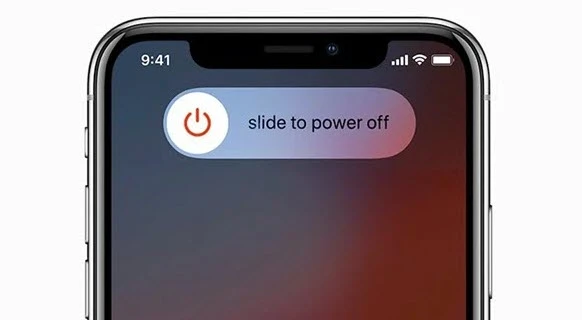 Drag the slide to turn off your iPhone. Wait 20-30 seconds and turn your iPhone back on, then your text messages will go through.
Fix 8. Reset Network Settings
As a common method, reset network settings can fix numerous bugs of iPhone including the message send failure issue. Below you'll find how to reset network settings.
Tap on "General" on Settings, then scroll down to click "Reset".
Here you would find 6 options, just select "Reset Network Settings".
Enter the screen passcode you set before to confirm. It will erase all network settings, restore them to factory reset.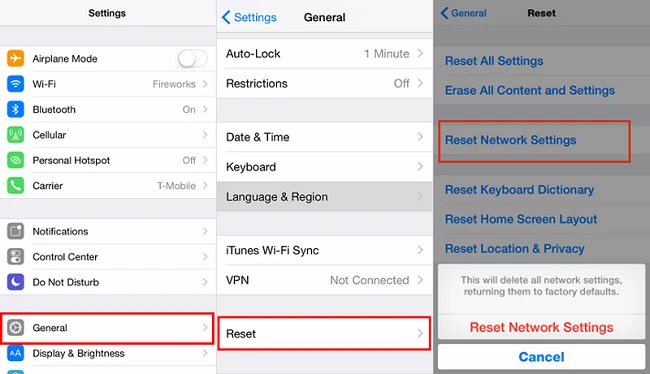 Fix 9. Update iOS
The latest version of iOS always contains bug fixes. If your iPhone still won't send text messages after trying above methods, it is a good idea to update iOS.
To do the update, just go to Settings > General > Software Update > and click on "Download and Install".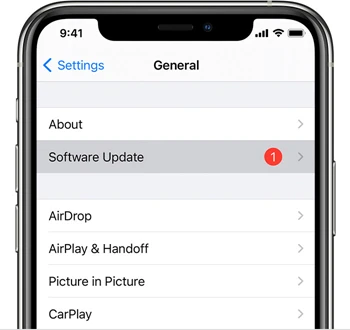 Fix 10. Still Not Working? Try Repair iOS
You will need to check the iOS system issue if the messages are still not saying delivered. When it come to fixing iOS system issues, FoneGeek iOS System Recovery is recommended.
This amazing tool has helped many Apple users repair various software issues, such as black screen of death, cellular data not working, iPhone keeps restarting, etc. What makes it acceptable is that the data will not be affected during the repair process.
Download the Windows or Mac version of this software and follow the steps below to fix the message issue.
Step 1. Launch the iOS System Recovery on your computer, click on "Standard Mode" from the main penal.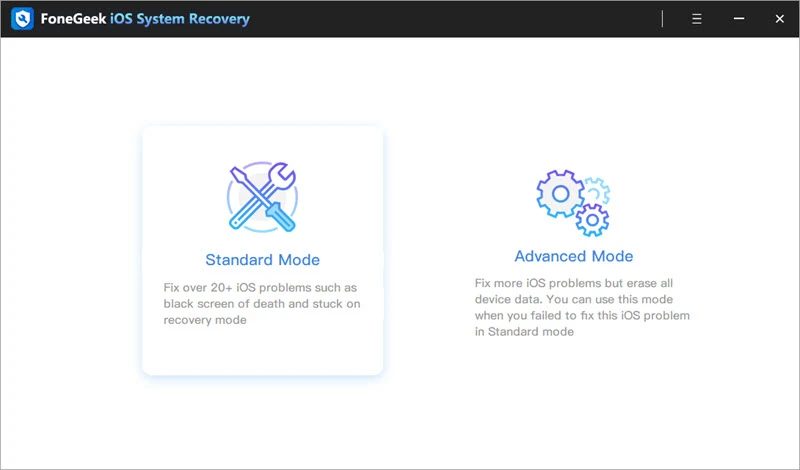 Step 2. Connect your iPhone to the computer and click on "Next", your iPhone will be detected automatically. If not, you need follow the on-screen instructions to put it into DFU/Recovery mode.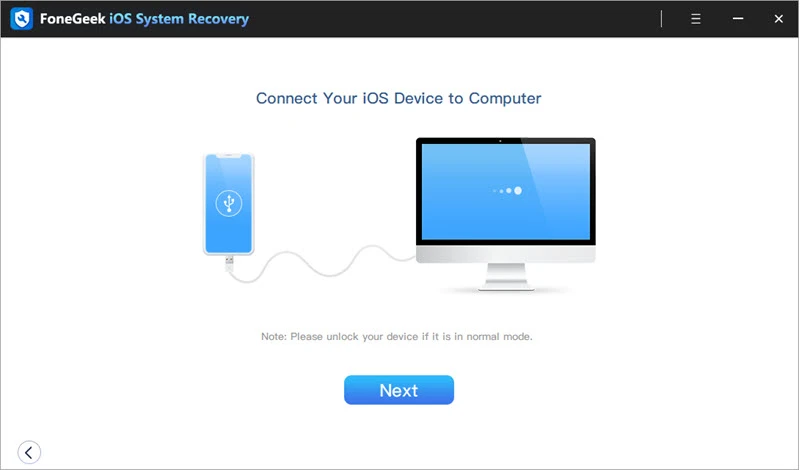 Step 3. Now check the device information and select your preferred firmware version, then click "Download" to start downloading the firmware package for the device.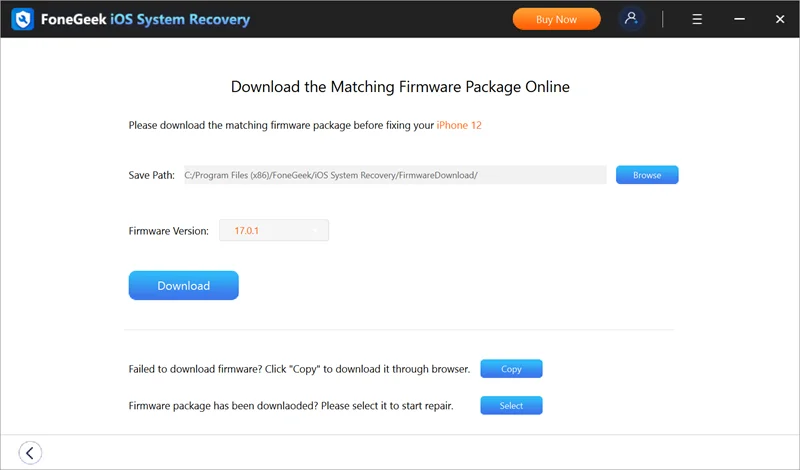 Step 4. When the firmware is downloaded successfully, click on "Fix Now" to start the repair process.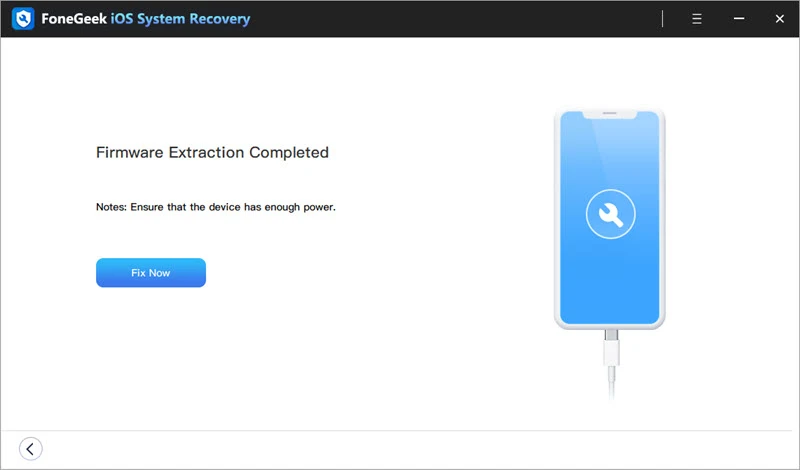 It will run for a while, after the process, your iPhone will restart and you can check whether this problem has been fixed.
Fix 11. Contact Apple for Support
If the bug still exists even after the using of FoneGeek iOS System Recovery, it's better to contact Apple to avoid worse result.
Go to the local Apple Store to head your iPhone to Apple expert for more technical support. Keep in mind to back up your iPhone in advance in case of any data loss.