The sound may not working on iPhone when receiving a call, watching a video, or listening to music. It's an issue that many iOS users have experienced and there are various reasons that could cause it.
In most cases, the reason is as simple as forgetting to enable the silent mode on the iPhone or that you had the audio volume set to a minimum. Sometimes the cause could be something severe like a system glitch or even hardware issues in the worst-case scenario.
Whatever the cause though, there are many fixes that can resolve this no sound on iPhone issue and we're going to check them out below. But first, we'll start with understanding the reasons behind this problem.
Why Does My iPhone Suddenly Have No Sound?
There are many things that could be the cause of the sound on iPhone not working as expected. Here are some possible reasons:
Issues with sound settings - the audio volume levels of your iPhone may have been turned down accidentally. Other system settings such as Silent mode, Do Not Disturb mode, or even sound enhancements can lead to this issue too.
Possible connection issues - the headphone's connection to the phone could also be the problem. The headphone jack could be loose or maybe damaged in case you're using wired headphones.
System bugs or glitches - these are basically errors within the device's firmware that end up causing unintended results like sound failing to work on calls.
Problem with third-party apps settings - some third-party apps do have sound settings that can interfere with the device's functionality, including leading to sound not working on the other apps and even the iPhone.
Hardware damage - loosening headphone jacks, worn down wire soldering, and speaker system exposure to moisture or getting damaged from a hard fall can all be the cause of the iPhone's sound problems you're facing.
So, if you were wondering "why is my sound not working on my iPhone", then now at least you have an idea. That said, let's jump straight to the solutions that can fix this issue.
1. Check the Silent Switch
Sometimes people may turn on the silent mode on their iPhones when in a meeting but forget to disable it afterward. Considering that there's no visible icon to let you know, the phone will unintentionally remain silent and that's probably why you're having your iPhone sound not working when you receive a call or new notification.
You can fix this by ensuring that the Silent/Ring switch is flicked up (ring mode). In case it's down (shows an orange strip) then it's in silent mode, so switch it up.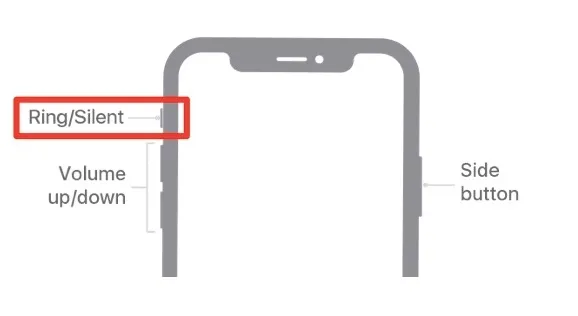 2. Increase Volume from Control Center
It's possible that you set the volume to the minimum and forgot about it. So, while watching videos or listening to songs, try to increase the volume by pressing volume up button located on the left side of the iPhone. Alternatively, you can bring down the Control Center, head to the volume slider, and slide it up.
3. Disable DND & Focus Mode
Go to your iPhone Control Center and check for a crescent moon icon. It's supposed to be white, but if it's purple instead, then the Do Not Disturb mode is enabled on your iPhone. This means that the calls, messages, and all app notifications are silenced. Therefore, you should ensure that the mode is off to fix the iPhone sound not working issue you're facing. Just tap the moon icon to disable the DND mode.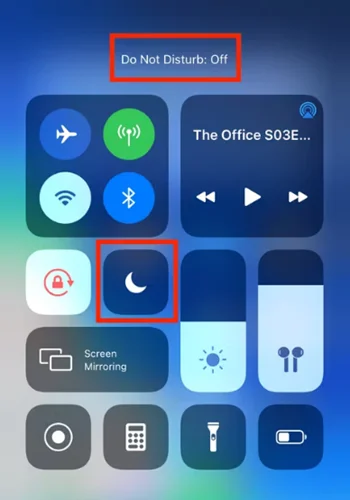 If your device runs on iOS 15, then when you head to the Control Center, you'll see the word Sleep, Work, Personal, etc., plus its icon. This means you've turned on Focus and it's the reason you have no sound on iPhone. To fix this, disable the Focus mode.
Both the Focus and DND icons will appear on your iPhone's lock screen, so you can also press the icons to turn off both modes directly from the lock screen to ensure there's sound on your iPhone.
4. Test Your iPhone Speakers
Launch your iPhone Settings app and open the Sounds & Haptics menu. Head to the Ringer & Alerts part. Tap and drag the volume slider all the way to the right end to raise the speaker volume.

You should hear a sound right away, which means your iPhone speaker works fine. In case there's no sound though, then your device may be having a hardware problem that needs repairing.
5. Clean the iPhone Speakers
The speaker may have been blocked by dust and dirt hence affecting its function and leading to sound not working on iPhone. In this case, ensure you safely clean the speaker using a soft dry cloth/brush to remove any obstructions.
6. Restart the iPhone
This is a simple solution but it has worked for many people when it comes to fixing the iPhone sound not working issue. To reboot the iPhone, switch it off first, wait for about a minute, and then turn it back on. From there, you won't have the sound not working on iPhone issue anymore.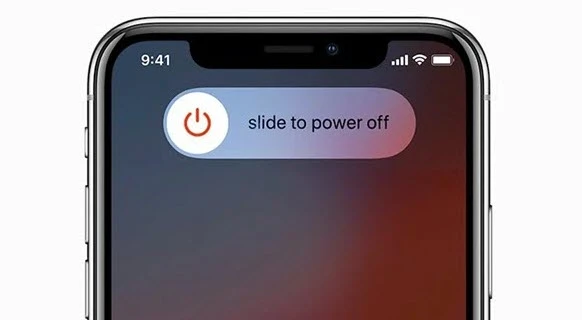 7. Check Third-party App Sound Settings
Most third-party apps have separate settings for volume and mute sound, which can affect the other apps as well as the iPhone. For instance, some games offer customized settings for volume, sound effects, ambient audio, music, and more.
Therefore, you can fix this by heading to the app and locating the sound or audio settings. Enable audio, increase the volume by adjusting the volume sliders, and disable any customized mute sound options. Based on the app, you may have to drag sliders to the right, drag sliders up, or tap on an icon to increase volume or make it active.
8. Check Notification Settings for the App
iOS comes with powerful notification customization. So, in case you hear no sound when you get notifications from a particular app, probably you turned the sound off. You can fix this by:
Opening the iPhone Settings and tapping the Notifications option.
Next, tap the name of the specific app.
Now ensure the toggle next to Sounds is in green color.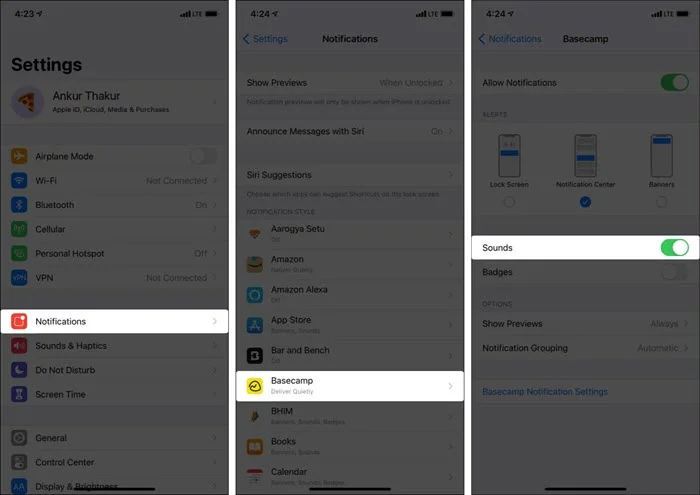 Note: There are times when an app can purposely send a certain notification that makes no sound. In many cases, these soundless notifications are those that alert you about new products, offers, etc.
9. Check If iPhone Stuck in Headphone Mode
There are instances when you may have sound on iPhone not working simply because your iPhone is stuck in the headphone mode - the device falsely thinks there's a wired headphone still connected to it. As such, the audio is sent there instead of the speakers hence you end up hearing no sound on the speaker.
To resolve this, just plug in your headphone and then plug it out. The persistent headphone icon you see on the iPhone's status bar should disappear now. You may experience the same issue over Bluetooth too. So, open your iPhone's Settings, tap Bluetooth, and then disable it.
10. Update iOS on Your iPhone
iOS updates usually include fixes for both bugs and system glitches. Therefore, you can fix this issue of sound not working on iPhone by just ensuring your iPhone iOS is updated to the latest version (Settings > General > Software Update).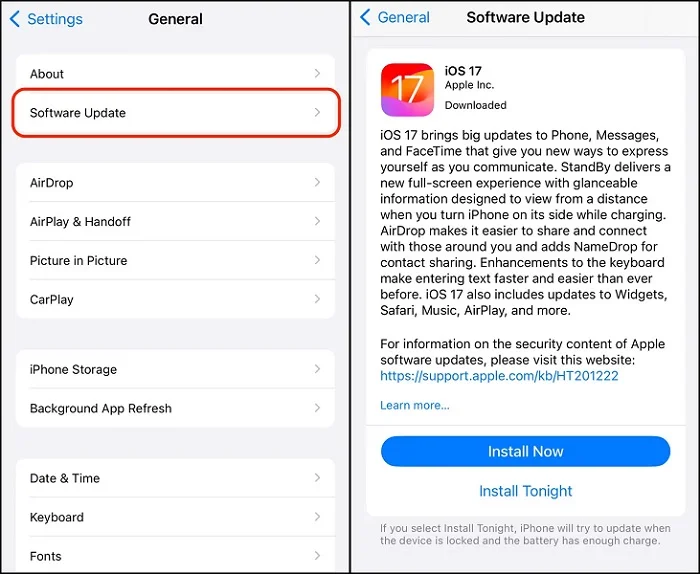 11. Reset All Settings
If still there's no sound, it's time you reset all the iPhone settings. Doing this will reset the sound as well as the display and the network settings to their default state. To do so, launch Settings and open the General menu. Tap Reset and then simply tap Reset All Settings.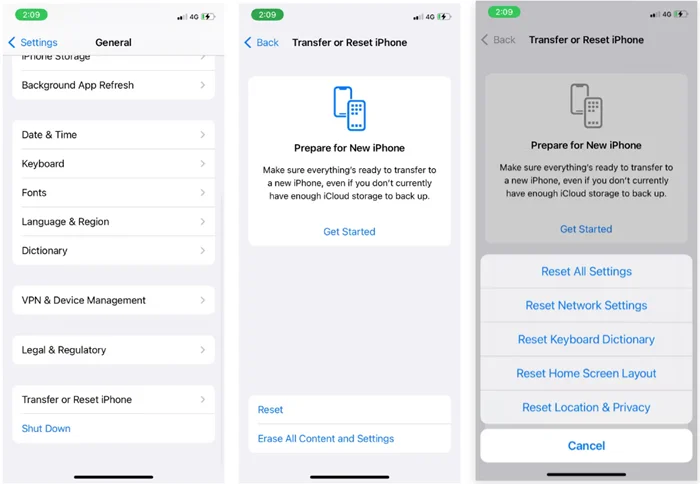 12. Fix iPhone No Sound Issue with One Click
If even resetting all the settings doesn't work, the final and most effective method you can try out is using an iOS system recovery tool to repair your iPhone's iOS system. The ultimate choice would be FoneGeek iOS System Recovery, which is a professional tool that's capable of fixing iOS stuck/errors like sound on iPhone not working, quick reply not working on iPhone, iPhone stuck at the Apple logo, or the black screen with the spinning wheel or boot loop, and more.
Here are the steps to fix no sound on iPhone using FoneGeek iOS System Recovery:
After downloading and installing the program on your PC, launch it and choose "Standard Mode", then connect the iPhone with no sound to the PC using USB.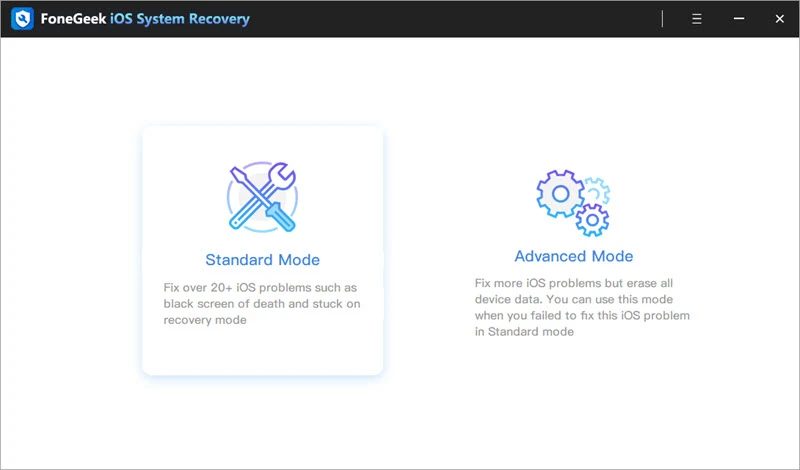 The program will identify your device. Once it detects it, simply download the matching firmware by clicking the "Download" button.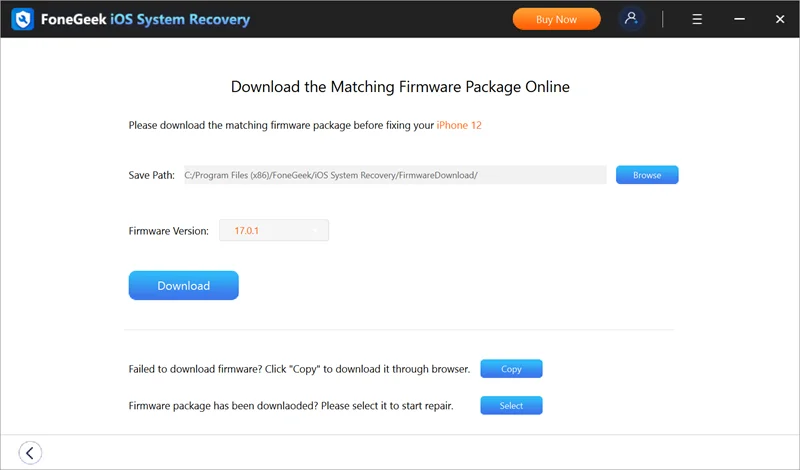 Next, click on "Fix Now" to resolve your iPhone's sound issue. When your iPhone reboots, the sound will return back to normal.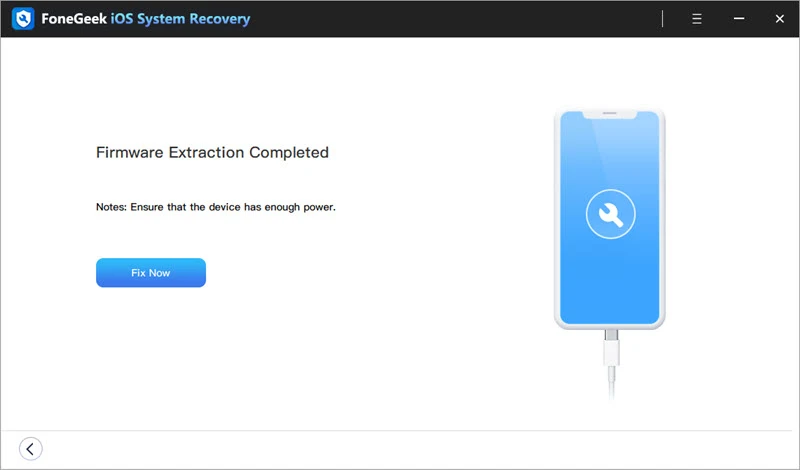 13. Contact Apple Support
In case all these methods fail to work, it's better you contact Apple Support as probably it's a hardware problem. Before you do that though, try manually updating your apps straight from App Store and check if that helps.
Conclusion
It's common to have no sound on iPhone because there are many factors that can cause this to happen as you've seen. However, whatever the cause, if you try the above solutions, the issue will get fixed and your sound will work again as before.
The ultimate solution though is FoneGeek iOS System Recovery. We would recommend this professional iOS repair tool because it will quickly and easily fix the sound problem on your iPhone and any other error or issues it may have in its system. It's a simpler method than the rest and guarantees a higher success rate.