User Concern
"My iPhone is stuck in headphone mode. I hadn't used the headphones before this happened. I've tried cleanning out the jack with a match (it looks very clean) and plugging the headphones in and out several times whils watching a video. Neither worked."
Many iPhone users have encountered this situation: They're sure that headphones are not plugged into the iPhone, but there is an onscreen message showing that the headphone volume and the iPhone is not making any sound.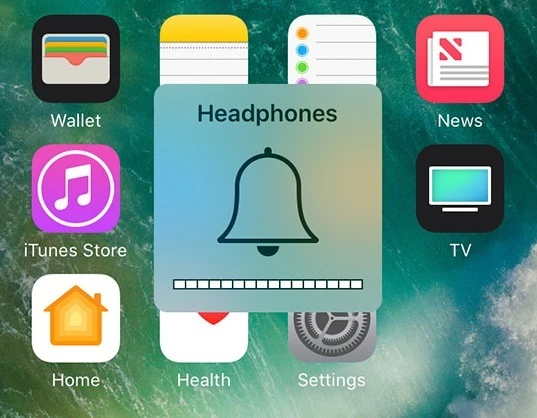 What's happening? Not afraid, it is actually one of the common issues in iPhones and can be fixed easily.
In this article, we'll explain why your iPhone is stuck in headphone mode and take a look at some fixes that you can get your iPhone out of headphone mode.
Why Is My iPhone Stuck in Headphone Mode?
Before we introduce the tips to fix the iPhone stuck in headphone mode issue, it is important to know why it occurs. Well, it can be caused by a number of things, either hardware related problems or software issues. The following are just some potential causes:
Too fast to disconnect the headphone while the phone is busy.
The headphone is incompatible with the device or of low quality.
Software errors cased by iOS update or jailbreak.
Lint, debris or dirt has built up in the headphone jack.
Your iPhone has been damaged by water or other moisture getting inside.
How Do I Get My iPhone Out of Headphone Mode?
It will be easier to solve if the headphone issue is the result of software problems. Usually our device can easily identify and repair the issue. So, without further do, let's take a look at the solutions.
Tip 1. Plug and Unplug Your Headphones
The most simple thing you can try is to plug in the headphones and unplug them. Somethings may go wrong with the headphone jack, so that it couldn't be recognized by your iPhone when the headphones has already been unplugged. Then make this pair of headphones plugged and unplugged could possible solve this issue.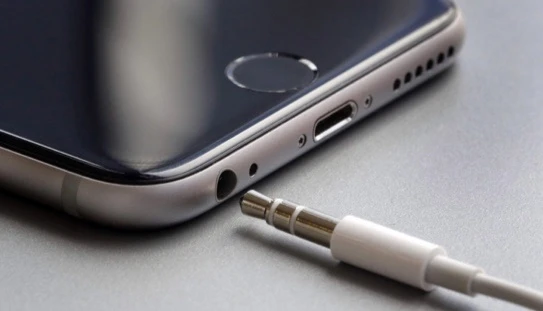 Tip 2. Remove Your iPhone Case
Many a time, the iPhone stuck in the headphone mode could be caused by the phone case, especially when the case doesn't include a precise cut for headphone jack.
As a result, we highly recommend you to take off the case or any cover from your iPhone, then try again to check whether the iPhone is still in headphone mode or not.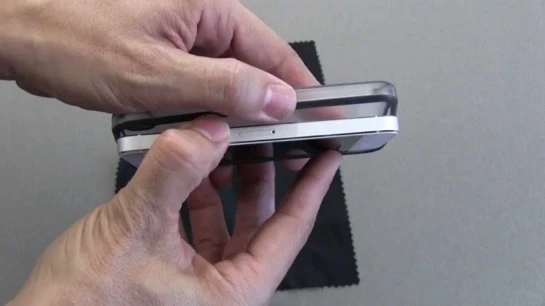 Tip 3. Regularly Clean Headphone Jack
As previous mentioned, the headphone jack issue could possibly result in the iPhone stuck on headphone mode problem. Too much dust on the headphone jack could affect the recognition of the headphone.
Thus, you have to take a clean toothpick or cloth to clean the dust or dirty to remove the dust from the headphone jack. Ensure that the headphone jack should be dry when you are cleaning it.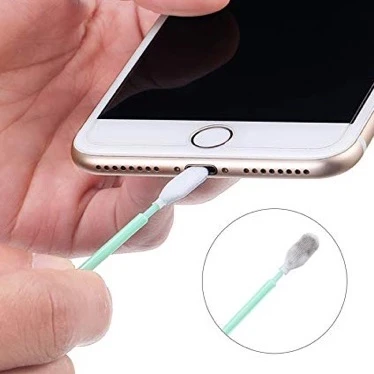 Tip 4. Restart Your iPhone
If the tips above doesn't work, the next solution is to restart your iPhone. A simple reboot will let the software get a fresh start and clear some temporary technical glitch that cause the iPhone stuck in headphone mode.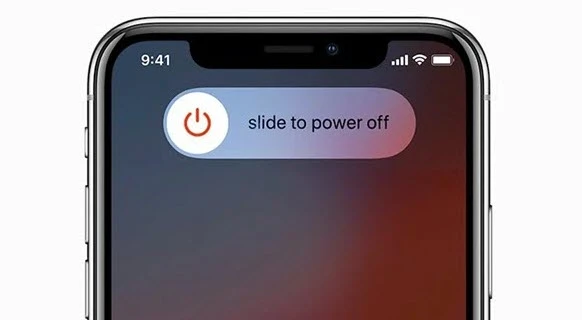 Tip 5. Enable and Disable Airplane Mode
Sometimes, your iPhone may still think that the device is connected with an external audio source, such as bluetooth headphones.
Putting your iPhone into Airplane mode can quickly turn off cellular,WiFi and Bluetooth connections. Here's what you need to do:
Open the Control Center and tap on the Airplane Mode icon to turn it on.
Wait for a few sconds, then tap the Airplane Mode icon again to turn it off.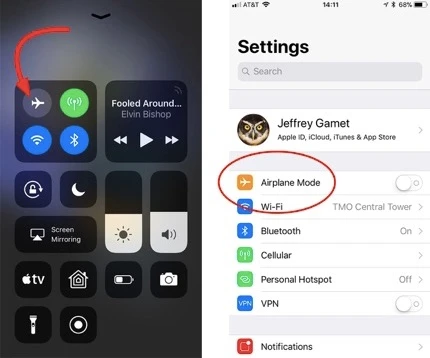 You can also directly go to Settings on iPhone, then enable and isable the Airplane Mode option.
Tip 6. Change Audio Output Settings
Another way to get your iPhone out of headphone mode is changing its audio output settings. To do it, follow these simple steps:
On your iPhone, go to Settings > Bluetooth and turn it on.
Turn on the Bluetooth speakers, HomePod or other external audio output device you have.
Pair your iPhone that device and play a music to check if the connection was successful.
After that, disconnect the device and check if your iPhone is out of headphone mode.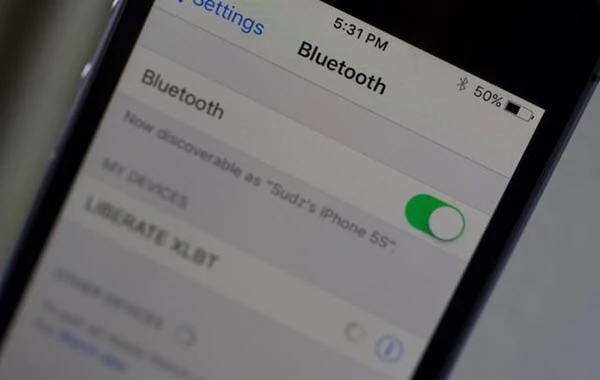 Tip 7. Try Playing a Song on iPhone
To play a song is said to be useful to fix the issue of iPhone stuck on headphone mode. You can simply play a some with iPhone's inbuilt music apps, such as iTunes, Spotify, Pandora. You can also play songs with other music apps.
Firstly, connect the pair of headphones to iPhone and open music apps to play a song.
Then wait for the iPhone to lock automatically.
After the device is locked, unlock it and force close the music app, then disconnect the headphones and check whether the iPhone speaker is in normal or not.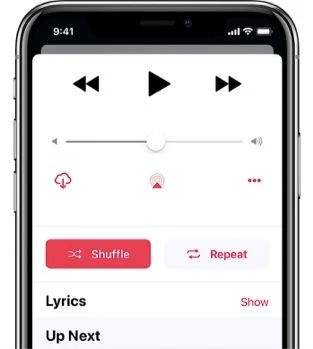 Tip 8. Reset All Settings on iPhone
If this issue still exists after trying the solutions above, you can try to reset your iPhone settings. However, all the data on iPhone will be deleted permanently. In this case, back up iPhone with iTunes or iCloud will be required.
To reset all settings on iPhone, head over to Settings > Reset > Reset all Settings and enter the passcode to verify the reset process. The iPhone should be in normal mode after that.
Tip 9. Upgrade iOS Version
To keep the iPhone version up to date will also avoid and resolve various iPhone issues that you may encounter, including the iPhone stuck in headphone mode issue. Now follow the steps below to install the newest iOS 15 on your iPhone.
Hit Settings app on the home scree of your iPhone.
When you are in Settings mode, click General, then "Software Update" to check whether the iPhone system is the newest version.
If the new update is available, click "Download and Install" to update your iPhone to the latest iOS 16. After that, most iPhone bugs shall be fixed.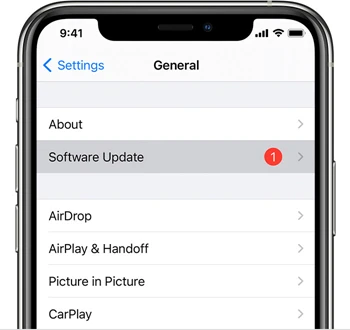 Tip 10. Fix All Issues in One Click without Data Loss
When your iPhone or iPad is stuck in headphone mode or encountering other difficult issues, most solutions that you can search online may be restore iPhone system with iTunes or restart iPhone. Unfortunately, 100% recovery rate could not be guaranteed and you will be in risk of losing all the data on iPhone. Thus FoneGeek iOS System Recovery is here for your assistance. This 3rd-party iOS repair tool cal fix all iOS issues without any data loss, such as iPhone running slow after iOS 15 update, iPhone stuck in verifying update, iPhone won't turn on, etc.
Here is the step-by-step guide that you can follow to understand how to fix all iPhone issues in one click.
Step 1. Download and install FoneGeek iOS System Recovery on your computer. Then launch it and hit "Standard Mode" tab on the main screen to initial the repair process.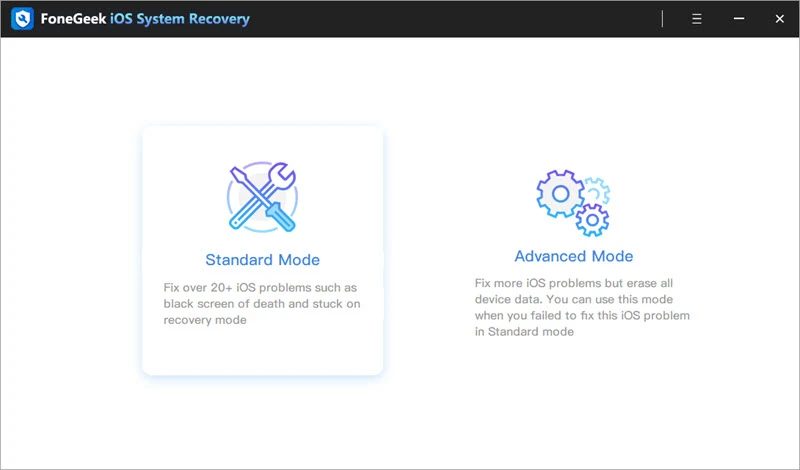 Step 2. Connect your iPhone to the comptuer using a USB cable and wait for the program to detect the device. If not, please follow the on-screen instructions to put the device into Recovery or DFU mode.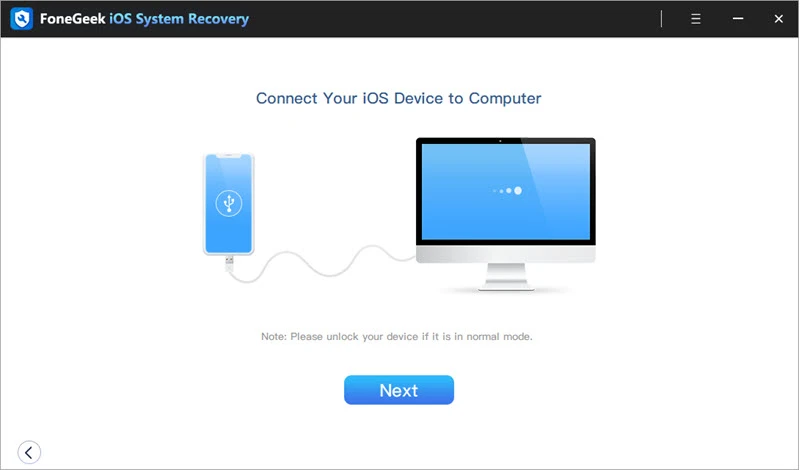 Step 3. Once your iPhone is recognized, check the device model and choose the matching firmware version. Then, click on the "Download" buttton.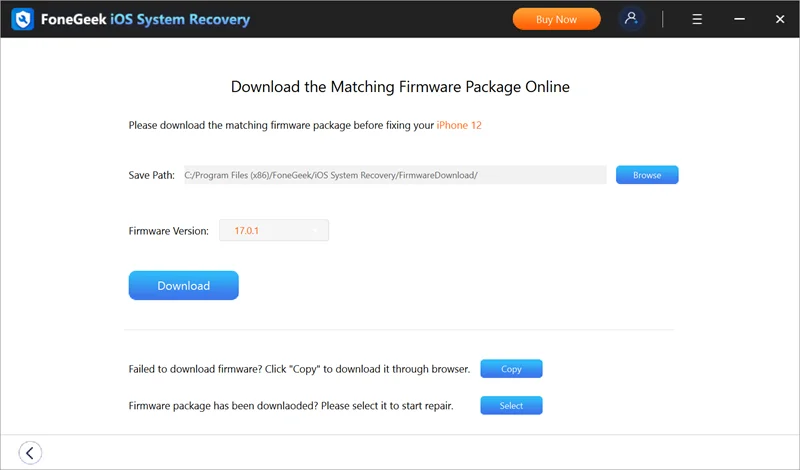 Step 4. When the firmware is downloaded successfully, click "Fix Now" to start the repair process. In general, the repair process will take several minutes. So be patient and let the repair process complete. Them your iPhone will restart immediately.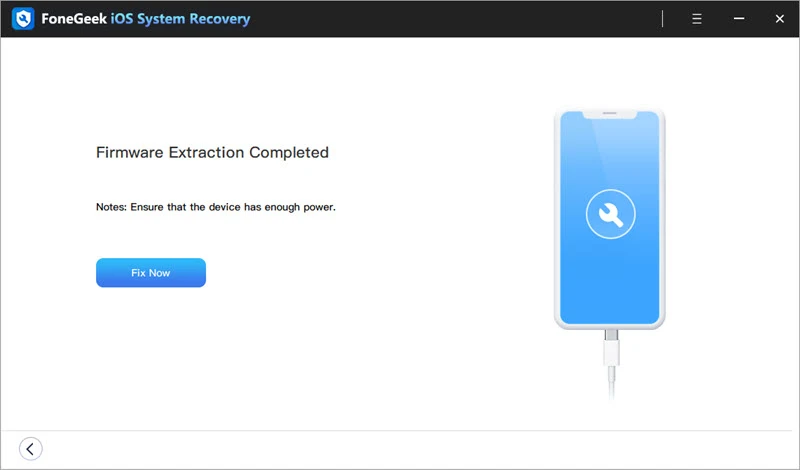 Tip 11. Contact Apple for Tech Support
You can also get professional tech support from Apple if your doubt that your iPhone is stuck on headphone mode for hardware issue.
Take the device to the Apple Store nearby and the staff will check your iPhone issue and get it fixed. But it may cost a lot to repair if your iPhone is not under warranty.