Online music streaming apps have made it much easier for us to listen to our favorite songs on the go. But it is not always the best choice for enjoying music. What if you don't have internet connection? In such cases, offline music apps can come in very handy.
There are lots of apps let you listen to music offline for free on iPhone. How to choose the best one? Don't worry. In this article we will take a look of 5 of the best offline music apps for iPhone. Choose your favorite one and start listening to music offline.
Part 1. Recommended Offline Music Apps for iPhone
Spotify
Spotify is one of the more famous offline music apps that you can download on your iPhone. It allows you to download from a huge library of music to listen to offline. One of the reasons why Spotify is so popular is because it has such a wise selection, allowing users to find their favorite music easily. The songs will also maintain their quality after download. You can also recover a playlist you had accidentally delete and add up to 3000+ songs to the device. The premium version allows you to enjoy add-free music with a much better audio quality.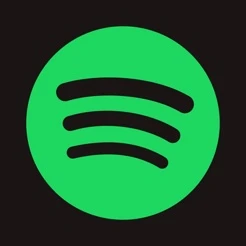 Pandora
Pandora is another very famous offline music app for iPhone or iPad. Most people like this app because of its simplicity. With it, you can download songs to listen to offline and you can easily personalize the experience, making the app your own. One of the best ways to customize the app is to create stations with music from genres toy like. Searching for music is also very easy and all songs have a superior audio quality.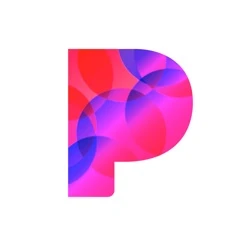 Google Play Music
One of the best features of the Google Play Music app is the wide range of songs and playlists you can choose from. You can stream music online or download some songs to listen to when the device is offline. This app provides streaming and storage of up to 50,000 songs, the largest of any offline music app. The premium version allows you to enjoy ad-free listening.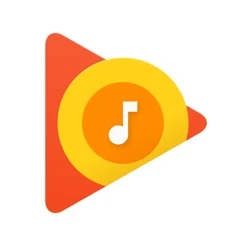 Tidal
Tidal's strength is in the ability to browse through even the largest music library with relative ease. This is because the app is very easy to use. You can download your songs to listen to offline from the library of over 40 million songs. Amazing album covers make it very easy for you to find and recognize the song you want to listen to.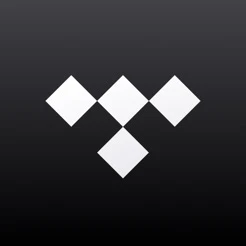 Musify
The main advantage you get with Musify is the ability to download an unlimited number of songs to listen to offline. It also has a very simple interface to make it very easy for you to not just search for your favorite music, but also organize your library easy. You can manage the playlist even when the device is locked.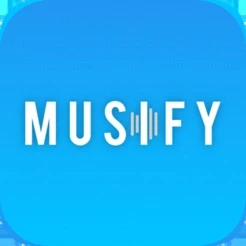 Part 2. How to Transfer Offline Music form Computer to iPhone
It is worth mentioning that some of these apps would charge a fee to download music for offline listening. If you don't want to spend money, we recommend you download free songs from computer and transfer them to your iPhone. Then, how to transfer offline music from computer to iPhone? Simply connecting the device to the computer will not work, you can rely on third-party tool like FoneGeek Backup & Restore (iOS) to do that. This iOS transfer software allows you to transfer data between iOS devices, computer and iTunes.
Main Features of FoneGeek Backup & Restore (iOS):
Transfer music, songs and ringtones from computer to iPhone without limitations.
Best iTunes alternative to manage, add and delete music on your iPhone, iPad or iPod touch.
Transfer all types of data from iPhone to computer including photos, videos, contacts, messages and more.
Not only transfer data from computer to iPhone, but also from iPhone to computer or from iPhone to iPhone.
Supports all iOS versions and iOS devices, including the newest iOS 16 and iPhone 14.
Simple steps to transfer offline music from computer to iPhone:
Download and install the iPhone transfer tool on to your computer and then follow these simple steps to transfer offline music to iPhone from computer.
Step 1: Run the program and choose "Manage" in the primary window, then connect your iPhone to the computer using a USB cable.
Step 2: Once the device has been detected successfully, go to the Music tab to begin the process.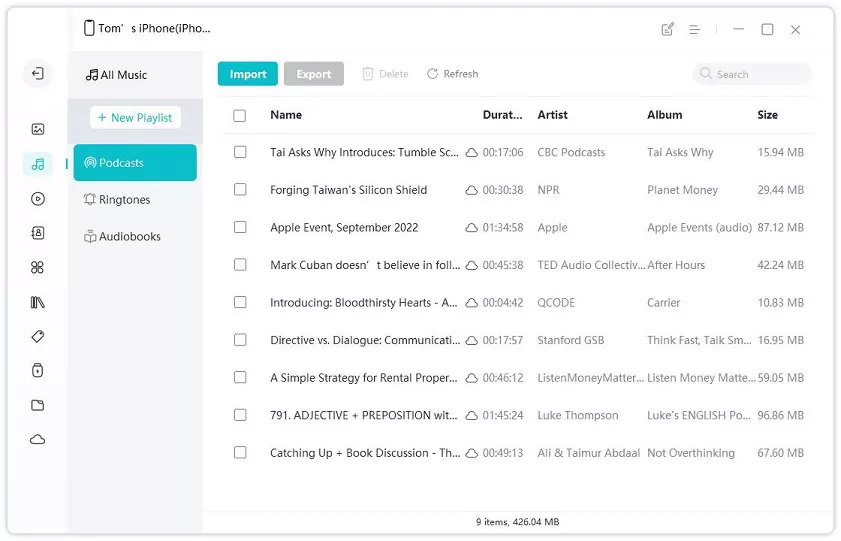 Step 3: Click on Import on the top, then select and add the music files that you want to transfer to your iPhone.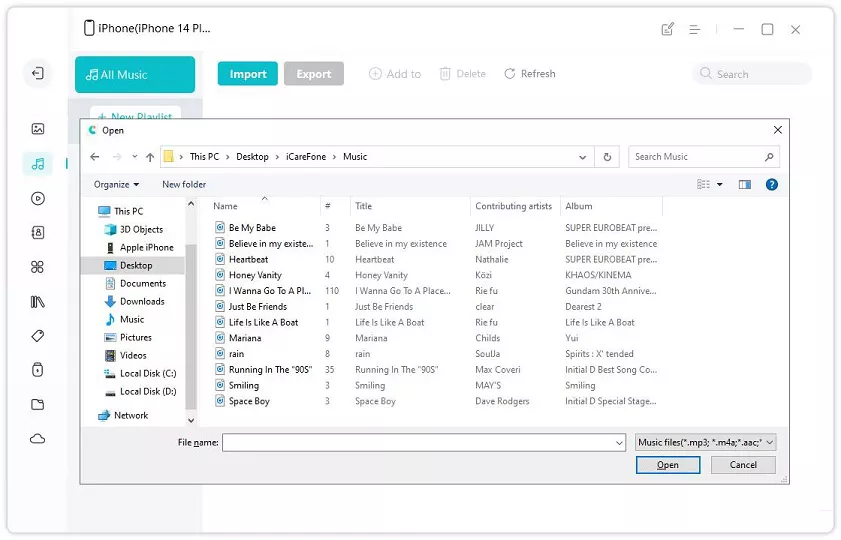 Step 4: Tap on "OK" and all selected music files will be transferred to your iPhone quickly. Keep the device connected to the computer until the transfer is complete.
Part 3. FAQs
Q1. What does an offline music app do
These kind of offline music apps can play songs that you download from online to your device, which means that you can listen to the song offline.
Q2. What file types can these music apps play?
The apps that offers the free music downlod to listen offline supports to play MP3 and other common music files. Besides, some apps supports to play FLAC file, but it may take more stores on device.
Hope you are able to choose the best offline music app for your iPhone from the options above. If you need to transfer downloaded music from computer to your iPhone, FoneGeek Backup & Restore (iOS) can be very helpful.