The newest and latest iOS operating system is iOS 17. We know that this new version has brought many great features that can improve the performance of iOS devices. At the same time, it also brings unpredictable errors and problems to the iOS system.
After trying all possible solutions introduced online, such errors may still remain unresolved. In this case, you can downgrade from iOS 17 to iOS 16 or earlier iOS versions.
We heard some feedback from users that they were unwilling to downgrade iOS on computer. This is why this article was published to help users downgrade iOS 16 without a computer.
Is It Possible to Downgrade iOS 17 to iOS 16 without Computer?
If you are not at home or in the office, and you don't have a laptop or computer, you may be concerned about whether you can downgrade from iOS 16 to iOS 15 without computer. In fact it is impossible to perform this operation.
The computer is always the primary condition for downgrading iOS version with iTunes or other third-party software. Anyone who tells you that you can downgrade from iOS 16 without using a computer is definitely lying to you.
Quick Notes Before Downgrading iOS 17 to iOS 16
When you have read the 1st part, you should know that it's impossible to downgrade iPhone without computer. If you still wish to downgrade your iOS to the previous version, here are some suggestions you may need to take into consideration.
It is recommended to make a full backup of your iPhone or iPad data before downgrading from iOS 17. After all, downgrading the iOS version is fairly easy, but it always leads to data loss. Therefore, to avoid data loss, you may need to make a full backup of your iPhone first.
After releasing the latest version of iOS 17 and iPadOS 17, Apple may close the authentication of the previous iOS version. This means that many users may not have the opportunity to downgrade iOS 17 to previous iOS 16 versions.
It may not take a short time to downgrade the iOS system version. Thus you should ensure that your iPhone battery is up to 80% before performing the downgrade process. Meanwhile, the device will get overheated during the downgrade process, you'd better not put the device in a hot environment.
How to Downgrade from iOS 17 with iTunes (The Most Common Way)
One simple way to downgrade iOS 16 version is via iTunes. With iTunes, you can not only upgrade the version of the iOS but also install the old iOS version on iPhone. However, please note this will erase the device data and settings on your iPhone, and the iOS firmware that you chose should be signed by Apple.
Step 1. Disable "Find My iPhone"
You should turn off "Find My iPhone" before using iTunes to restore or downgrade iOS version. If you forget to turn off this feature, the program will also prompt you to disable this feature when deleting iPhone data and content.
First, go to the Settings app on your iPhone, then click on the device name and check "iCloud" to turn off the "Find My iPhone" option.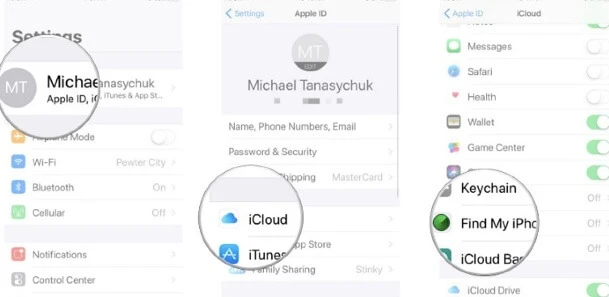 Step 2. Download the Corresponding IPSW File
Then you need to download the extract IPSW file for the specific iOS version. You can choose the most appropriate file and download it to your computer.
Step 3. Downgrade iOS 17 to iOS 16 with iTunes
After downloading the IPSW file on your computer, run iTunes and connect the iPhone to iTunes using the USB cable. Once connected, the iPhone icon will appear in the sidebar of iTunes.
You should click on the device icon and go to the Summary screen. Click the "Restore iPhone" button. A box will appear asking you to select the IPSW file you just downloaded and click "Restore" to install the old iOS 16 version on your computer.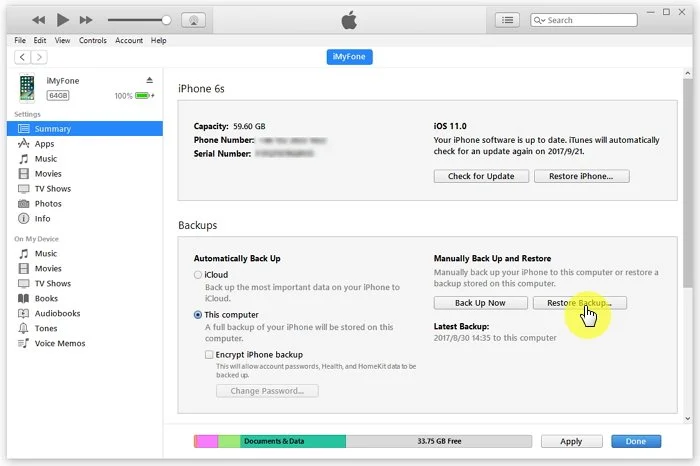 When your iPhone is restarted, you should find that the iOS version has been downgraded to iOS 15.
How to Downgrade from iOS 17 to iOS 16 without iTunes (No Data Loss)
You may now have a good knowledge of downgrade from iOS 17 to iOS 16 with iTunes. However, various errors always occur to disturb the downgrade process with iTunes. In such a case, FoneGeek iOS System Recovery shall be put to use. It is recognized by ALL PC Worlds, Market Business News, Inspirationfeed, Techjury, Pakainfo and other professional sites. Thus it is 100% secure to use.

It helps to downgrade iOS without iTunes. Any data on the iPhone will be retained after the downgrade process.
It also focus on fixing all iOS issues that arise due to iOS upgrade or downgrade, including iPhone bricked, black screen of death, unable to activate Touch id on this iPhone, etc.
Not like iTunes, you don't need to download iPSW file for the iOS downgrade.
It provides the same featuers at much lower price than its competitors you can search online.
30-day money back is guaranteed if you have any problems with this iOS System Recovery.
Fully supports iPhone 15, iPhone 14, iPhone 13, iPhone 12, iPhone 11, iPhone XS, iPhone XS Max, iPhone XR, iPhone X, etc.
Check for the detailed steps below to downgrade iOS 17 to iOS 16 without iTunes.
Step 1. Download FoneGeek iOS System Recovery
FoneGeek iOS System Recovery shall be downloaded on the computer first. Run it and choose "Standard Mode", then connect your iPhone with computer using an USB cable.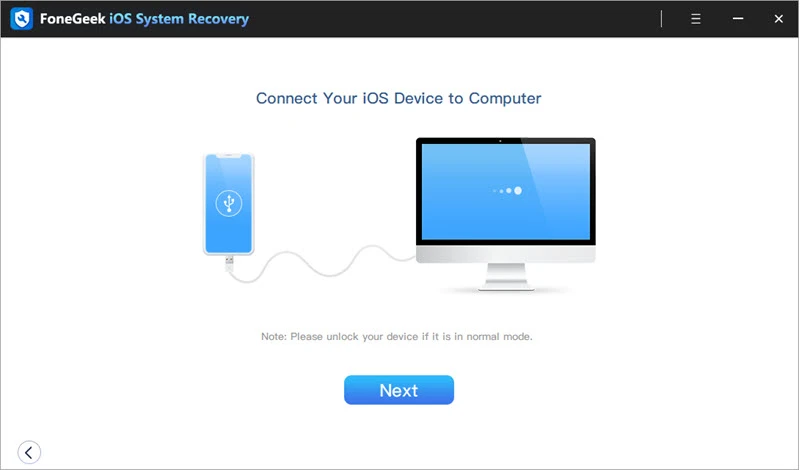 Step 2. Put iPhone in DFU Mode
The program shall detect the device automatically. If not, follow the on-scren instructions to boot the iPhone into DFU/Recovery mode.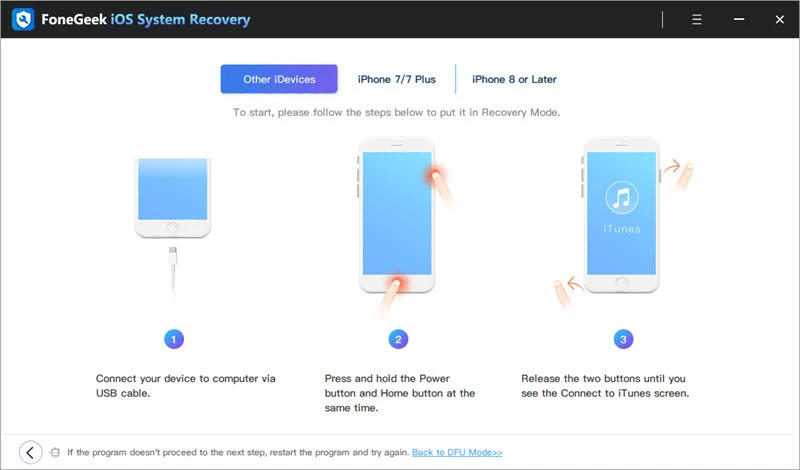 Step 3. Downgrade iOS 16 without Data Loss
After detecting that the device is put into DFU/Recovery mode, the newest iOS version shall be detected as well. Select an older iOS version available from the drop-down box, and the click "Download" button. When the download process is accomplished, the iOS will be downgraded to an older version.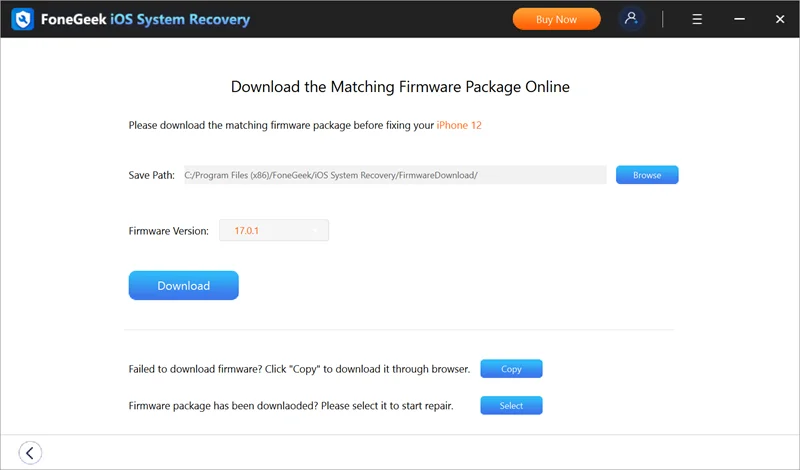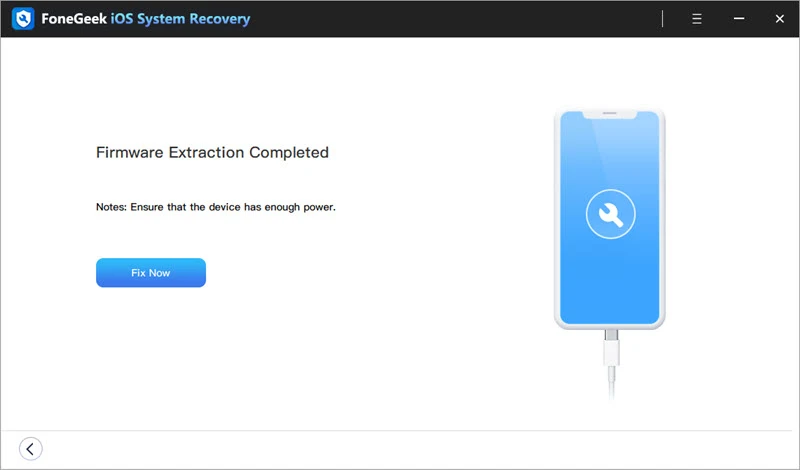 Check the positive reviews of FoneGeek iOS System Recovery from our purchased users here: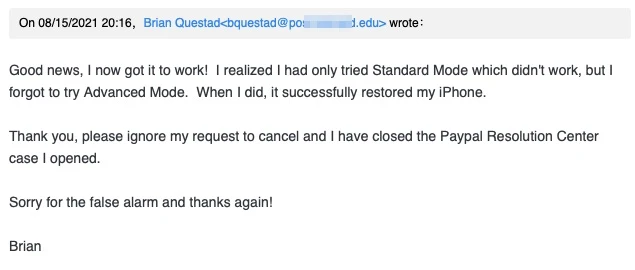 Conclusion
To make a comparison between iTunes and FoneGeek iOS System Recovery, the latter is much user friendly to downgrade iOS 17 to iOS 16 in one click. What do you think?