Merging or combining multiple videos into a single clip can be a great way to share your memories with others. You will be glad to know that there are multiple apps that enable you to combine multiple videos on iPhone easily.
This article will let you know how to combine videos on your iPhone easily. Keep reading the article to find out more!
Part 1. How to Combine Videos on iPhone Using iMovie
You can use the iMovie app provided by Apple to combine videos on iPhone quickly. It's a free but well-designed video editing app that includes most of the features you can use to merge multiple videos into a single video on your iPhone.
Let's see how to utilize the iMovie app to merge videos:
Step 1: Open the iMovie app and press "Continue" from the Welcome screen. Then press "Create Project."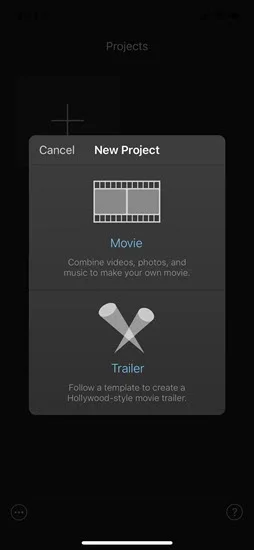 Step 2: After that, press "Movie" on the "New Project screen". Now you will see the photo stream of the recent videos and photos. Press "Media" from the top-left of the screen.
Step 3: Now go to the video page by pressing "Video." You can see all the videos on the iPhone by selecting "All."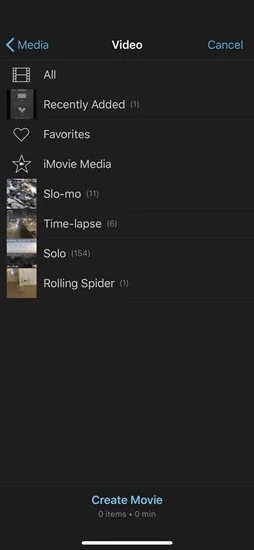 Step 4: Tap on the preferred video to add it. When the pop-up checkbox, mark it to add the video to the project. Then following the same way to add other videos you want to combine with the first one.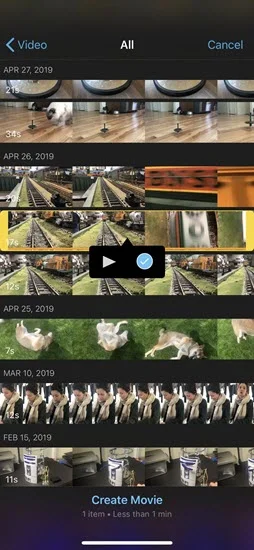 Step 5: After adding all the video clips, press "Create Movie" from the bottom of the screen. If you want to add transitions between the video, move the video clip left to right and press the "transition" icon.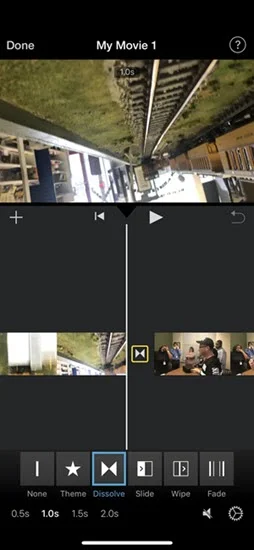 Step 6: Once you are done, press "Done" to save the completed video from the top-left of the display. Also, you can press the "Share" button to send the video to others.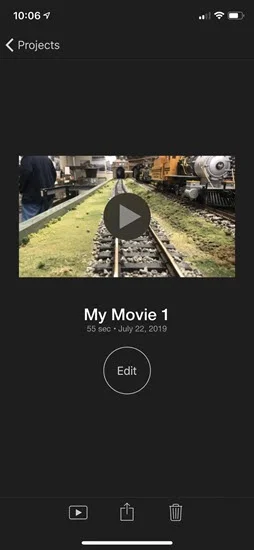 Part 2. Top 9 Third-party Apps to Combine Videos on iPhone
There are so many other options when it comes to combine videos on iPhone. Here are some of the best third-party video editors you can consider for merging videos on iPhone.
1. Splice
Splice is an excellent video editor with many features. It enables you to merge or combine video files and add audio from its free library. The app is very easy to use and provides many options to enhance your videos.
2. Videoshop
Videoshop Video Editor lets you trim, merge, and crop videos quickly and easily. It also lets you add sound effects or recorded voice to the video. Furthermore, you can add filters and themes to the videos to enhance them.
3. VivaVideo
VivaVideo is a popular application when it comes to video editors. You can quickly add and combine multiple videos into a single file using the app. In the free version of the app, you can create videos for up to five minutes. However, they will put a watermark on your videos when using the free version.
4. KineMaster
KineMaster is another popular app for video editing. It's one of the feature-rich video editors for mobile devices. Along with merging your videos, it lets you splice, crop, or trim the video as much as you want. The only downside is the free version puts a watermark on your edited videos.
5. Magistor
Magistor app enables you to quickly create a collage or slideshow-type video by combining the video clips from your iPhone. It's a great app for creating videos for social media. You can easily merge, trim, cut, or reorder video using Magistor.
6. CapCut
CapCut is a free video editor that comes with most features you will require to edit your videos. It has an easy-to-use interface from which you can combine, cut, or reverse videos. You can also update the speed of the video with just a few clicks. Once the editing is done, you can export the videos at high-quality resolution.
7. Video Mixer
Video Mixer is one of the very few applications out there that is designed to mix or combine videos. Simply select your preferred videos, and they will be ready to combine within seconds. You can also add filters and shapes to the videos from the app.
8. Video Merger
As the name recommends, Video Merger is designed to quickly merge the videos. You can add many videos and merge them with just a few clicks. The video editor's interface is also very easy to use; even a beginner can utilize it without any issues. Apart from merging, you can also easily trim, cut, and add audio to videos.
9. FilmoraGo
FilmoraGo is another professional-grade video editor you can use on your iPhone to create and produce stunning videos. Apart from combining, duplicating, splitting, and trimming your videos, it also enables you to do many other things. It also offers templates to edit your videos within seconds.
Part 3. Accidentally Deleted Videos on iPhone? How to Recover
Videos are usually massive in size, and we often have to delete them from our iPhone to make space for other things. If you accidentally delete your important videos, you can easily recover it by using FoneGeek iPhone Data Recovery program. Not only the videos, but the app also enables you to quickly recover other types of files, including photos, messages, contacts, notes, WhatsApp chats, Safari history, and much more.
Let's see how to recover deleted videos on iPhone without backup;
Step 1: Launch FoneGeek iPhone Video Recovery and connect your iPhone with the PC through a USB cable. Then, press "Recover Data from iOS Devices". The software should automatically detect the iPhone if the PC is trusted.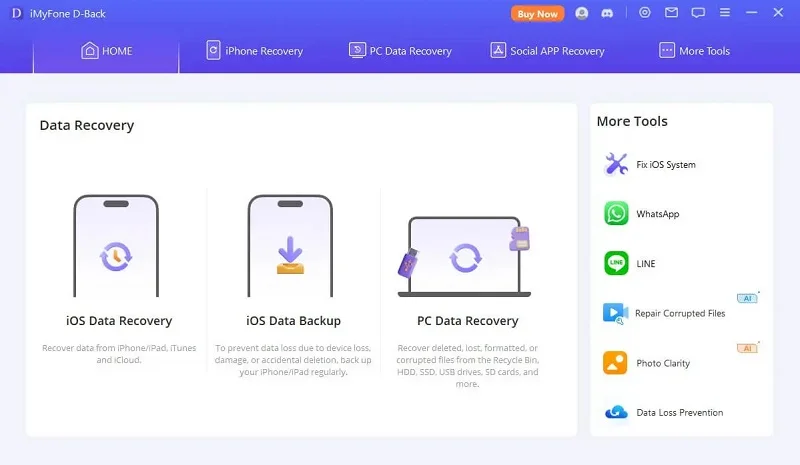 Step 2: Now choose the type of data you want to recover. If you want to recover the video, press "Videos" and then "Scan." Now the FoneGeek app will scan for the deleted videos on your iPhone.
Step 3: Now you will see the list of deleted and undeleted files on the device. You can filter them to "Show Deleted" to find the preferred video quickly. Once after finding the deleted file, press "Recover to PC."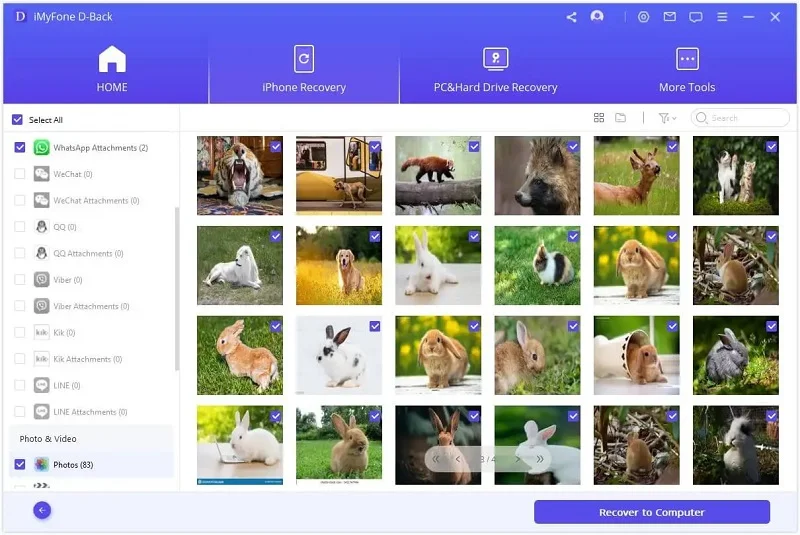 That's it; the file will be saved on your PC, and you can send it to your iPhone again from there.
The Bottom Line
As you see above, combining or merging videos on your iPhone is not that hard. There are so many options that let you do this easily and quickly. If you mistakenly deleted videos on your iPhone, you can use FoneGeek iPhone Data Recovery to easily retrieve them back. It's a great app that you can also use to recover any deleted data on your iPhone with or without backup.