BeReal is one platform where users get to share their authentic pictures – completely unfiltered and unedited. The shared pictures appear only on friends' timeline and are deleted the next day. These unique features have made the app quite popular amongst those that love to keep their pictures real, no matter how they look. But, despite BeReal making it hard to save photos of other users, your friends can still screenshot your posts on the app without your consent.
So, how do you get to know when they do that? Does BeReal notify screenshots? This controversial question is what I'm going to address in this guide to ensure you're well-informed. I know you certainly wouldn't want anyone screenshot some awkward photos of yourself and share them with others. Therefore, read on to get the answer to this hot question and also to learn how you can restore BeReal photos in case they are deleted or get lost.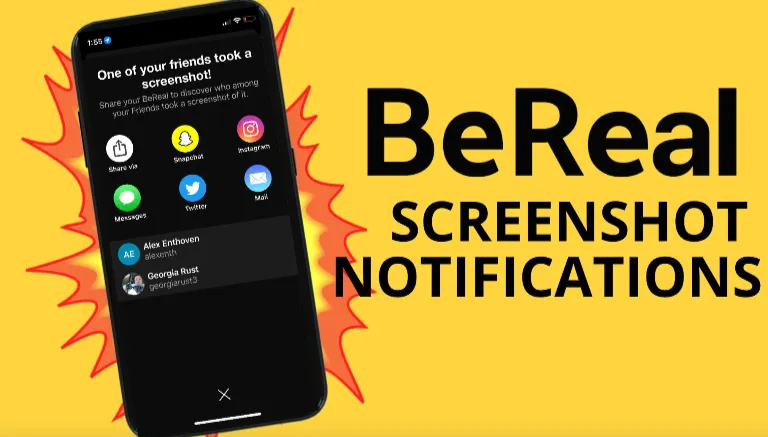 Does BeReal Notify Screenshots?
Of course, BeReal does notify screenshots. If your photo (not the profile) gets screenshot, you'll get an alert right away and if you also screenshot someone's photo, they will get notified too.
The alert doesn't come as a push notification, though. It's in the form of a small number in a box and it shows up besides the details of the particular photo that was screenshot. The number shows how many people have screenshot the photo. If it's 5 people, then you'll see "5" in the box. BeReal offers this feature to all its users and it can't be turned on/off in any settings. Besides the number, you'll see other details like the location and timestamp (minutes/hours).
What about other BeReal users? Can they see the number of screenshots on a post and does BeReal notify screenshots of reactions? Yes, they can. When they tap and expand a post, they'll not just see the number of screenshots taken but also the reactions to the post. Does BeReal notify screenshots of comments too? Yes, it does.
Who Screenshot My BeReal Post?
I've answered the question, "Does BeReal notify when you screenshot?" Now the next question is, "How can you know who exactly took a screenshot of your post?". In this digital age where data loss is inevitable, this is a vital question to ask, especially when on a platform like BeReal that utilizes a unique approach to privacy and screenshot notifications. Fortunately, it's possible to know who screenshot your BeReal. You can do it by following this simple guide.
If you're using an iPhone:
Open the BeReal app by tapping its icon on your home screen.
Go to the bottom menu and select the "Notification tab" (bell icon).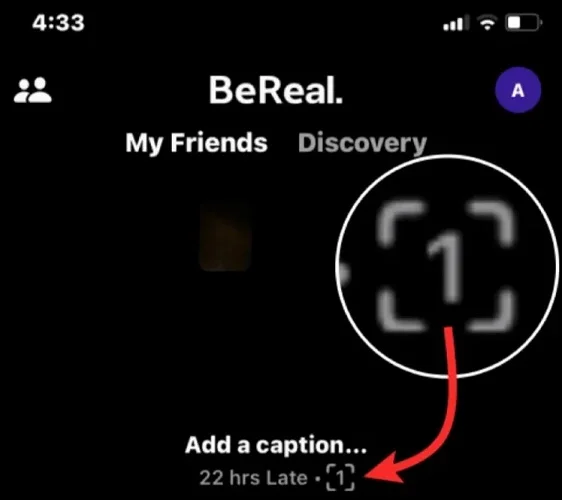 You'll see a list of alerts and interactions for your posts. If there's a BeReal screenshot notification, then you'll see it prominently displayed along with the name of the user who took the screenshot.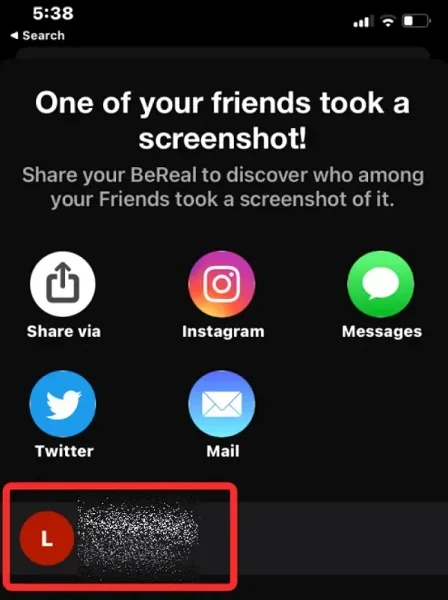 Now simply tap the specific BeReal notification to see the post that was screenshot.
If you're using Android:
Launch the BeReal application from the home screen.
Select the "Notifications" (bell/alert icon) option from the app's dashboard.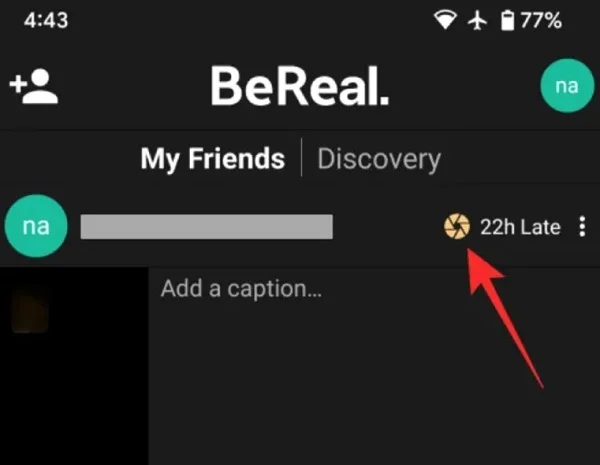 In the next panel, you'll see BeReal screenshot notifications showing which user(s) screenshot your post.
When you tap any of the notifications, you'll see the screenshot post and its content.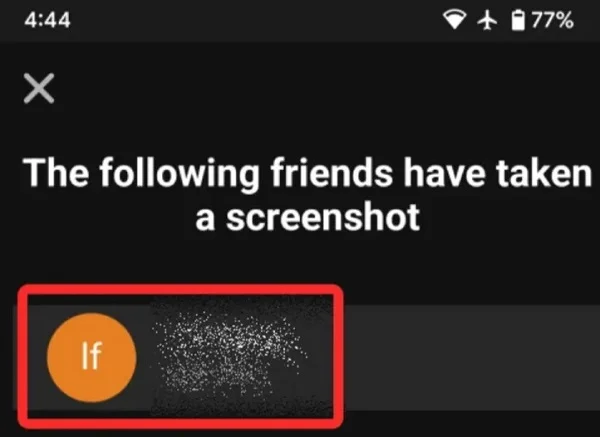 Note
You can't see who screenshot your posts after 24 hours from the time you created the post. It's a feature set by BeReal to ensure there's a balance between the user interaction and privacy.
Why Does BeReal Notify If You Screenshot?
Are you curious to know why BeReal notify screenshots? Well, the main purpose is to promote privacy and also to ensure respect within the BeReal community. That's why the pictures/posts on BeReal are shared only with friends. So, taking a screenshot of someone's post is like replicating and possibly distributing a moment of their life that they had shared privately.
The decision to send notifications by BeReal when that happens helps make the content creators aware of what's happening to their content. This way they have some sense of control over how the content is used or shared. It also serves to discourage users with malicious intent from taking screenshots of personal pictures or information. Still, though, BeReal offers no way of totally stopping taking screenshots on its platform.
Can I Screenshot a BeReal Post Without the Owner Knowing?
Yes, you can actually make a screenshot of a post on BeReal without the creator knowing, but only if you use certain tricks as detailed below.
One simple trick is to use a screen recording app. Download and run the app. Now scroll through your BeReal feed and record the specific post you intend to screenshot. From there, edit the video to get the frame you want.
The other option is to put your phone into Airplane mode and then screenshot the post you want. When done, clear the cache and data of the BeReal app and disable Airplane mode.
There's another alternative you can use and that is making a screenshot of a post on BeReal while only 50% of the photo is shown. Doing so can help avoid detection. However, as I mentioned above, there are good reasons why BeReal notifies users when their posts are screenshot. I'm sure you wouldn't want strangers to access your images and use them without your consent.
Bonus: Easy Steps to Recover BeReal Photos
Photos get deleted from the timeline after a day on BeReal, so it's not uncommon for BeReal users to want to restore a photo or even screenshots. To do that, you need a tool and FoneGeek iPhone Data Recovery is a perfect option. This trustworthy program is able to retrieve and restore all kinds of lost data, including photos, videos, voice recordings, messages, and contacts.
It can help you get all your data back, even the unedited and unaltered BeReal photos which are often deeply emotional and nostalgic. Therefore, if there are any heartfelt BeReal moments you wish to relieve or any data you want to recover, use FoneGeek iPhone Data Recovery to get it back.
You can retrieve over 22 different data types, including photos, videos, notes, Safari history, WhatsApp data, etc.
It can get your lost BeReal photos without backup. It will recover them and other lost data right from your iOS device.
It's compatible with almost every iOS device and supports nearly all iOS versions, even iOS 17/16.
It quickly and thoroughly scans your iOS device and also recovers lost data fast with a high success rate.
You need no special skills to use it. The interface is user-friendly and quick to navigate.
Steps to using FoneGeek iPhone Data Recovery to retrieve BeReal Photos
Your device should first get connected to your computer. Use USB or thunderbolt cable. FoneGeek will detect it after it's connected. When it does, select the "Recover Data from iOS Devices" option and click the mode you want.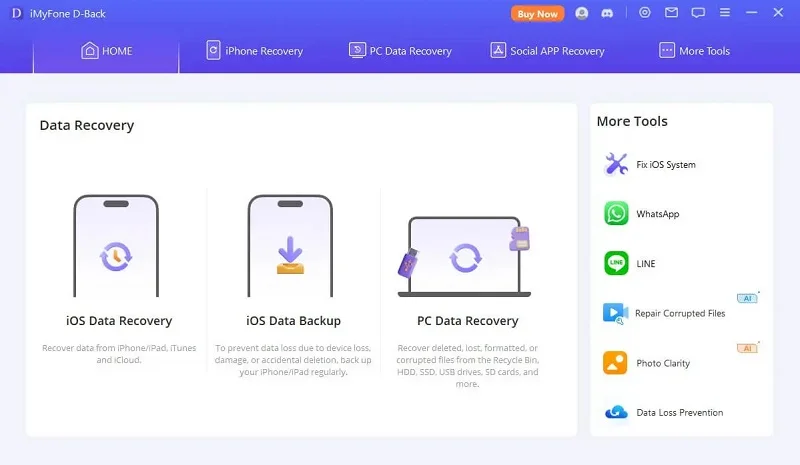 Next, choose all the data types you want to retrieve. Note: This tool will only recover what you'll select. So, mark the data types you want before starting the recovery process.
Select Recover option and then check the scan bar. Once FoneGeek is done with the scanning, you can now get your lost or deleted BeReal photos.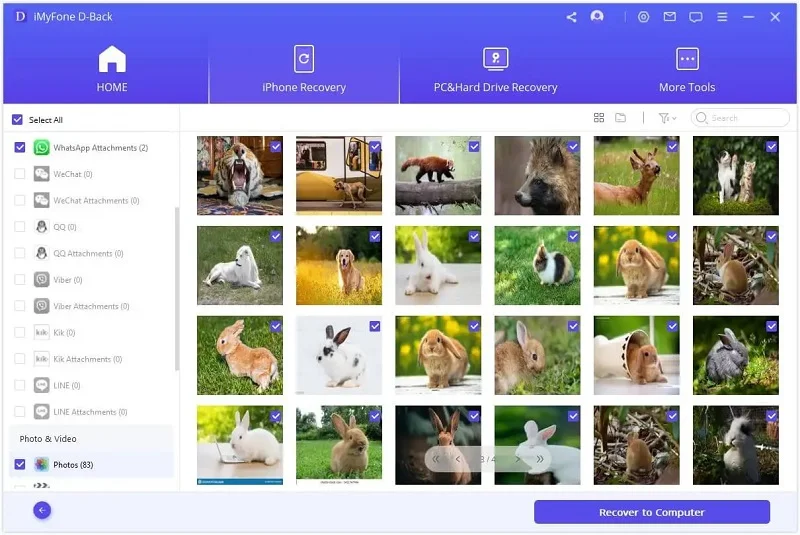 Conclusion
The concern, "Does BeReal notify screenshots" is very valid and as you've seen herein, BeReal has indeed put measures to let you know when someone screenshot your BeReal posts. It even goes a step further to give you details on who screenshot your posts and when they did it. All these privacy measures ensure you have control over your content.
Now instances of data loss are inevitable in this digital age, especially with platforms like BeReal. That's why tools like FoneGeek iPhone Data Recovery are quite helpful if you want to recover any of your lost or deleted BeReal photos. We highly recommend this robust tool because it's able to quickly recover any data from any device without even a backup. If you have any lost or deleted special moments on BeReal that you want to recover, it will certainly help you.