If you own an iPhone or iPad, you might be aware that downloading apps from the App Store requires your Apple ID and password. This really improves the security of data. However, it is inevitably an annoying thing, especially when you lose or forget your Apple ID login details.
Are you wondering if it's possible to download apps without using an Apple ID? Whether you want to avoid using your Apple ID or you've simply forgotten your login details, we've got you covered. In this guide, we will explore five different ways to download apps without the need for an Apple ID. So, let's dive right in!
Can I Download Apps without Apple ID?
Apple ID is essential for accessing various Apple services, including the App Store. When you download apps from the App Store, the Apple ID serves as a way to authenticate and associate your account with the downloaded apps.
However, there are several workarounds that allow you to download apps without an Apple ID. But you should know that these solutions are not officially supported by Apple. Apple always encourages users to download apps exclusively from the App Store, which requires an Apple ID and password for authentication.
If you still choose to download apps without an Apple ID, below are the five methods that you can explore:
Way 1: Disable Password for iTunes Store & App Store
You can bypass the need for an Apple ID password by disabling the password requirement for the iTunes Store and App Store. This way, you can download apps without having to enter your Apple ID password each time. Here's how to do it:
Open the Settings app on your iPhone or iPad.
Scroll down and tap on "Face ID & Passcode" (or "Touch ID & Passcode" if you have an older device).
Enter your device's passcode when required. Then scroll down and find the "iTunes Store & App Store" option.
Tap the toggle switch to turn it off. This will disable Fave ID (or Touch ID) verification for the App Store.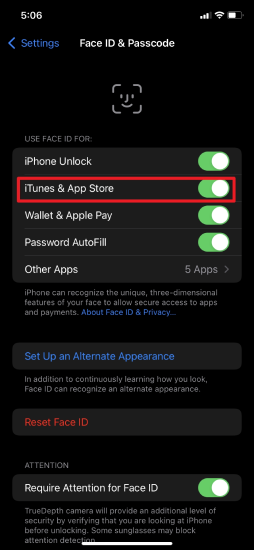 Now you can proceed with disabling the password for the iTunes Store & App Store using the following steps:
Go back to Settings and tap on your name at the top of the screen.
Scroll down and select "Media & Purchases", then tap on it.
Choose "Password Settings" from the menu.
Under the "Free Downloads" section, you will find a toggle switch labeled "Require Password". Just tap the toggle to turn it off.
After completing these steps, you will no longer need to enter your Apple ID password for free app downloads from the App Store.
Way 2: Download Apps on Your iPhone or iPad via Face ID
It is essential to consider the disadvantages of disabling the password for the App Store, which might expose your device to security threats. So, if your iPhone or iPad supports Face ID, you can utilize this convenient biometric feature to download apps without an Apple ID.
With Face ID, you can authenticate app downloads effortlessly. Here's how to set it up:
Go to "Settings" on your iPhone or iPad.
Tap on "Face ID & Passcode" or "Touch ID & Passcode" depending on your device model.
Enable the option for "iTunes & App Store."
Now, whenever you download an app, Face ID will automatically authenticate the process, and you won't need to enter your Apple ID password.
Way 3: Sideload Apps onto iPhone/iPad Using Third-party Tool
Another method to download apps without an Apple ID involves using third-party tools. These tools bypass the App Store and allow you to install apps directly on your device without requiring an Apple ID. However, it's crucial to exercise caution and only use reputable and trustworthy third-party tools to avoid potential security risks.
TuTu helper
TuTu helper acts as the same tool as Apple Store that enables you to download any app easily without entering your Apple ID and password. TuTu helper is currently supported and can be installed on both Android and iOS devices.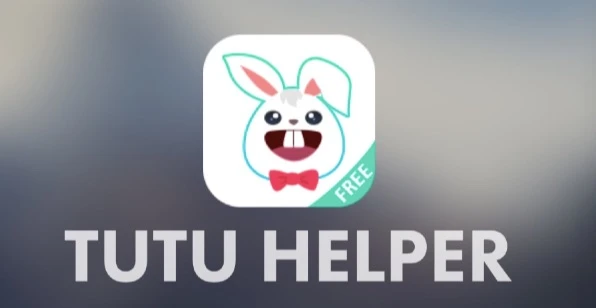 iOS Emu
One more tool that enables you to download apps on your iPhone is iOS Emu. This tool is the same as Tutu helper, you can download apps without jailbreaking the device.
The great advantage of using 3rd-party tools to download apps is that you can decide how you want to install the app and how you use it. However, the disadvantage of these tools is that malware may be installed on your iPhone as well. So you need to think twice before using 3rd-party tools to install apps.
Way 4: Jailbreak iPhone to Use Alternative App Stores
Jailbreaking your device provides you with the freedom to access and customize the iOS system in ways that are not allowed by default. By jailbreaking, you can install alternative app stores that don't require an Apple ID for app downloads.
Jailbreaking has now become very easy and there are numerous tools available to guide you through the whole process. However, keep in mind that jailbreaking can void your warranty and may expose your device to security risks. Proceed with caution and make sure to research the process thoroughly.
If you insist on doing so, here are some tips for you:
Backup Your iPhone Data: Before jailbreaking, create a full backup of your device using iTunes or iCloud. This ensures that your data, settings, and apps are safe in case something goes wrong during the jailbreak process or if you decide to revert to a non-jailbroken state later.
Check Compatibility: Ensure that your device and its current iOS version are compatible with the jailbreaking tool you intend to use. Jailbreak tools may not support all iOS versions, and using an incompatible tool could lead to errors or problems.
Using A Reliable Tool to Jailbreak: Thoroughly research the jailbreaking tool you plan to use. Stick to reputable sources and well-known jailbreak communities to avoid potentially harmful or unreliable software.
Keep Your Device Updated: If you decide to jailbreak, avoid updating your device's iOS version immediately after jailbreaking. It's best to wait for the jailbreak community to confirm compatibility with the new iOS version and release an update for the jailbreaking tool.
Way 5: Use Older Version of iTunes to Download Apps without Apple ID
In order not to void your warranty and keep the device safe, you can try to install an older version of iTunes on your computer to download apps without Apple ID. Due to the complaints of users, Apple has released iTunes 12.6.2 for individuals and businesses to easily install apps.
You can deploy apps with iTunes by following these steps:
To avoid data loss, you should open iTunes and go to File > Export Library to extract data from iTunes to keep data safe.
The go to this page to download iTunes 12.6.2 on your computer.
Connect the iPhone to the computer and sync the device with iTunes.
iTunes 12.6.2 is almost the same as iTunes 12.7, so it shouldn't be difficult to do that. When you have done this, you will know how to get apps from the Apple Store without an Apple ID.
Bonus Tip: How to Recover Deleted App Data from iPhone
Losing important app data or accidentally deleting apps can be a frustrating experience for any iPhone user. Thankfully, there is a powerful tool that can help you recover lost app data with ease. FoneGeek iPhone Data Recovery is a professional software designed for iPhone users to recover app data, including messages, WhatsApp, WeChat, photos, videos, etc.
FoneGee allows you to preview the deleted data before recovery. You can selectively choose which files to recover, saving your time and storage space. It is compatible with all iPhone models and iOS versions, even the latest iPhone 15 and iOS 17. The user-friendly interface makes it easy for even non-tech-savvy users.
Here are the simple steps you can follow to recover lost app data from iPhone:
Step 1. Download the FoneGeek iPhone Data Recovery software on your computer and then choose the recovery mode: "Recover Data from iOS Devices".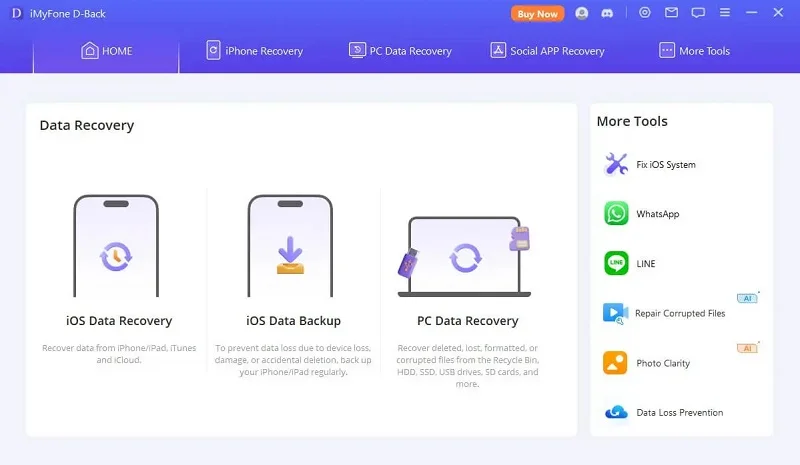 Step 2. You will be prompted to connect your iPhone or iPad to the computer. Once the device is recognized by the program, choose the file types that you want to recover and click on "Scan".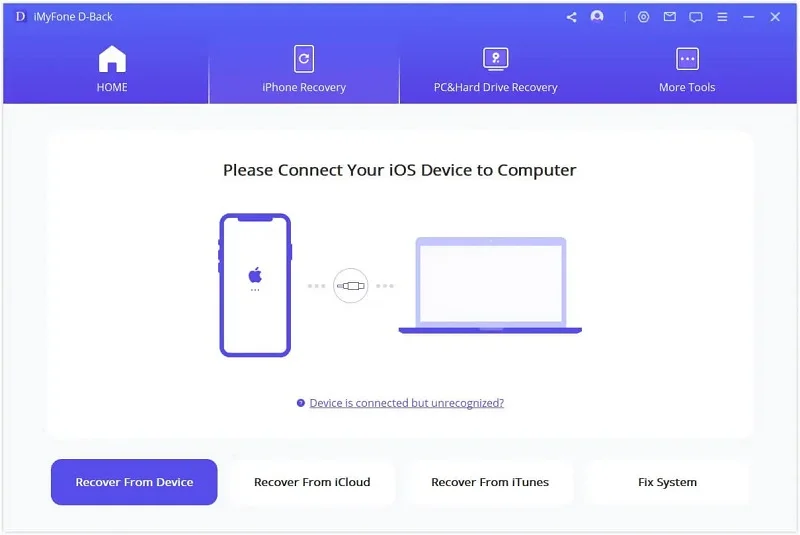 Step 3. You can preview the deleted and other data when the scanning process is finished. After that, click on "Recover to PC" to save them on your computer.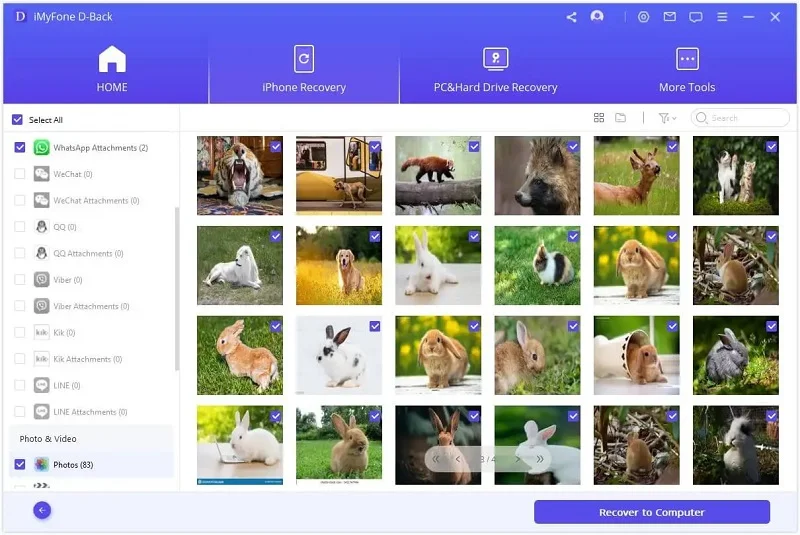 Conclusion
While having an Apple ID is convenient for accessing the App Store and other Apple services, there are ways available to download apps without one. Now that we've explored 5 different methods to download apps without an Apple ID, feel free to try them out on your device.
If you've forgotten your Apple ID or password and need to remove Apple ID from your iPhone, try out FoneGeek iPhone Passcode Unlocker. This powerful tool can help you remove Apple ID from iPhone/iPad without password. With its array of features and user-friendly interface, it's certainly worth giving it a try.