For everyone who loses their iPhone, the first reaction is to call the device immediately to confirm if the iPhone is turned off. Since we can track the iPhone location via Find My iPhone if the device is not turned off.
However, many of us are not sure whether a lost iPhone that is turned off can be tracked. This article will show you how to find a lost iPhone that is turned off.
1. Find a Lost iPhone That is Turned off on Computer
1.1. Via Google Maps
You can use Google map to explore the footprints and routes you have traveled without downloading any app. Google map can not only be used for navigate, but also tracking your device location. And it is compatible for both Android and iPhone. To locate a lost iPhone via Google map timeline, the Location history and reporting shall be enabled on your iPhone first.
Open the site of https://www.google.com/maps/timeline on your computer to access the Google Maps Timeline. Then the world map with some locations marked by red dots will be displayed. You can hit on specific red dot to view the detailed location.
The map timeline will also be seen on the left side. You can set the time to view the detailed route within that period of time of your lost iPhone.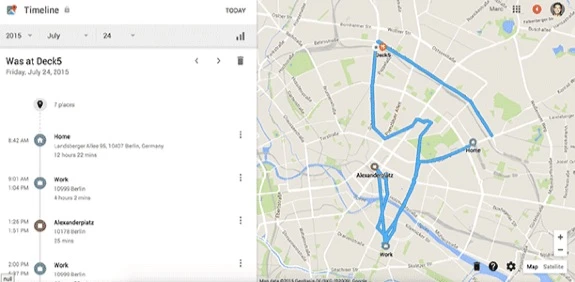 1.2 Via Find My iPhone
Finding My iPhone is a free app to locate the device if your iPhone, iPad, iPod touch or Mac are lost. If you lost your iPhone, iPad that is turned off, just install the Find My iPhone app on other iOS device to find it.
First, click into the link of https://www.icloud.com/find and enter your Apple ID and password.
After successful login, the map location of the iOS device will be displayed.
Click on the green dot on the map to display the detailed location and then click on the "i" icon on the right side of the dialog. Three options will be displayed in the upper right corner of the map, including "Play Sound", "Lost Mode" and "Erase iPhone".
You can then lock your lost iPhone by tapping on 'Lock Device' or erase all data on the device by tapping on 'Erase iPhone'.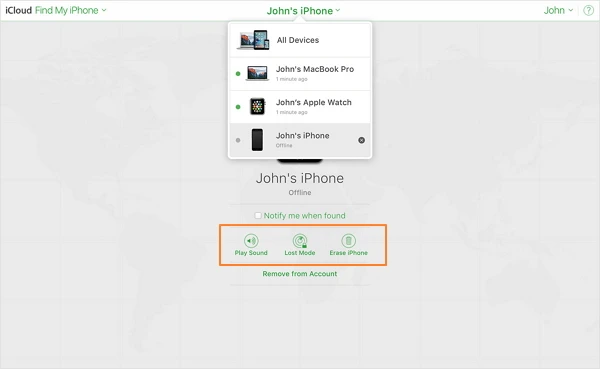 2. Track an iPhone When It's Off on Your Friend's iPhone
If your iPhone is dead and you don't have an accessible computer, you can also track the lost phone on your friend's iPhone.
Click on 'Find My iPhone' app on the iPhone of your friend.
If your friend's iCloud has signed into the Find My iPhone app, then log out of the account and re-sign in with your own iCloud account.
After signing in, all iOS devices connected with this iCloud account will be detected. Choose Your lost iPhone that is turned off and the app will display the exact position of your device.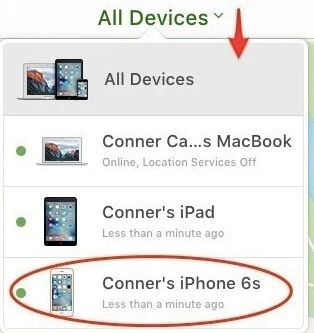 3. What to Do with Your Lost iPhone When Find My iPhone is Turned off
The chance to find a lost iPhone that is turned off will be very low if Find My iPhone is disabled. Since there is no guarantee to track the lost iPhone, you can protect your device information by following the tips below:
Change the password of your iCloud account so that the other person will not have access to your iPhone data.
Change the password of all of your bank card and SNS sites.
Contact the local police if you are certain that it is stolen by the thief.
Report your iPhone as stolen to the network carriers to block the device from being used to call or send messages.
4. How to Recover Data from Lost iPhone That Is Turned off
If you doubt that your iPhone is stolen and it is turned off, you can use FoneGeek iPhone Data Recovery to recover data from your lost iPhone. It is dedicated to recover data from iPhone and selectively recover data from iTunes/iCloud backup with your iPhone is turned off. Look at the steps below to recover data from iPhone that is switched off.
Step 1. Select 'Recover from iCloud Backup File' after downloading and launching the data recovery software.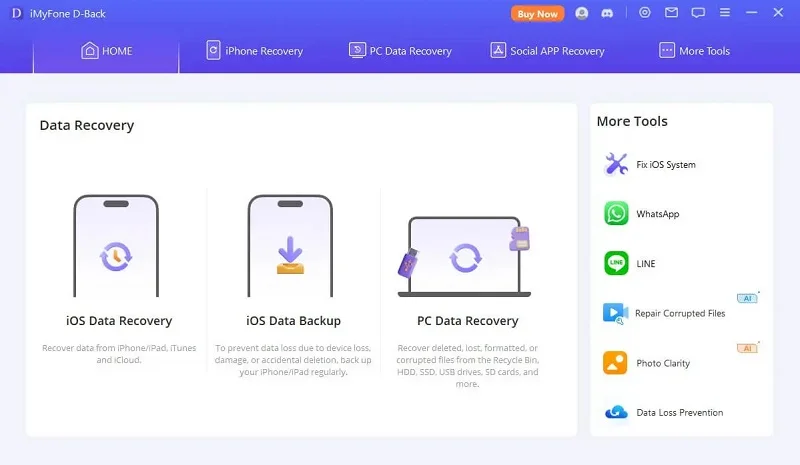 Step 2. Sign into your iCloud account by entering the Apple ID and password. Your iCloud information will never be saved and kept.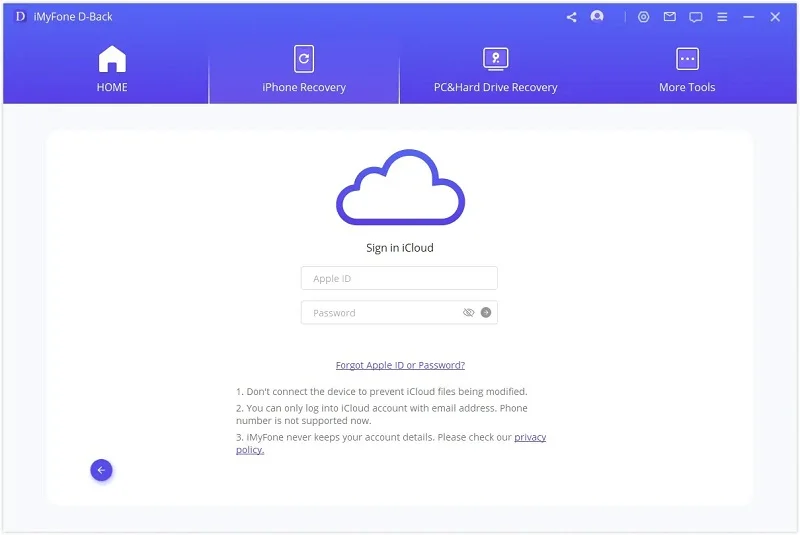 Step 3. All the iCloud backup files connected to the account will be located and displayed. Choose one iCloud backup and have it downloaded.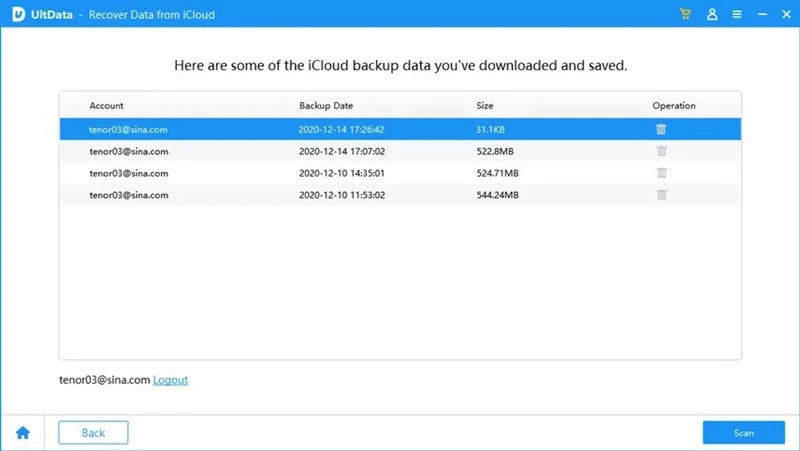 Step 4. The data of your lost iPhone will be organized on the interface.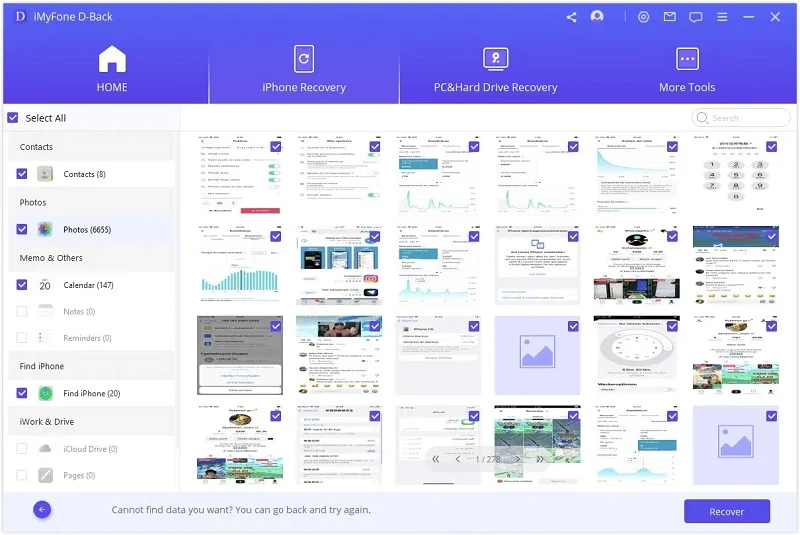 It is not complicated to find a lost iPhone that is turned off with the 3 available methods in this post. Is this article helpful for you? Leave your own comments below.