Have you ever experienced such a thing that you sent a message to someone on LINE, but you didn't get a reply finally. Your message seems to be totally ignored.
Maybe you have been blocked by him or her on LINE, and you have wasted much time to contact the person via LINE messages that would never be delivered to the target device.
Theoretically, you will never know whether you are blocked on LINE due to LINE's privacy policy unless someone told you the truth. But you can still take steps to explore the truth by yourself.
In this article, we will explain the main signs that you can confirm if someone blocked you on line. Let's check it now!
Part 1. How to Tell If You Are Blocked on LINE: 4 Ways
1.1 Unread Status of Sent Line Messages for A Long Time
LINE Read status can judge whether the other party has checked your messages or not. However, we cannot guarantees whether it is accurate. With the inbuilt feature of 3D Touch on iPhone, one can easily view the LINE messages by clicking the chat box and it will be judged as read by LINE.
So the person may be hiding from you rather than blocking you on LINE. Assume that you are blocked, the LINE messages will still be successfully delivered, but the person will never receive it. Even if you are unblocked then, the previous LINE messages will still not be displayed.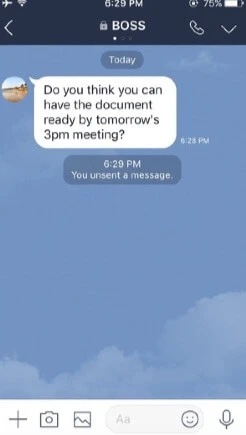 1.2 Join Group Chat
Although this method, to a great extent, can let you know if you are blocked on LINE, the operation logic is a bit complicated. You must find one of your friends on LINE, then create a chat group and add this friend and the person that you doubt have blocked you on LINE to this group.
Finally, check whether the number of his chat group is 3 (you, your friend and the person suspected of a blocker). However, after testing, it usually shows 3 people, so the information provided on the Internet may be incorrect.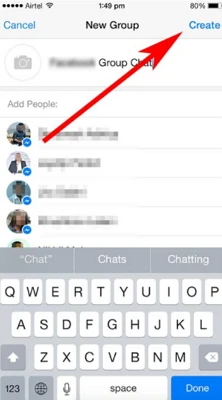 1.3 Send Sticker or Theme on LINE
This method is quite simple and understandable. However, for iOS users, only free staff can be sent on LINE. So if you don't have a free sticker, you can consider giving away a LINE theme, but only two themes can be sent for now (black and white).
For Android users, both stickers and themes can be sent. But the way of sending stickers can be more accurate than sending themes. Try to give away the latest LINE stickers (It's preferably testing on Tuesday, since the new stickers will be released on Tuesday), or consider giving an unpopular LINE theme. If the person has the theme already, you may have been blocked on LINE.
For Android users, here are the steps to check if you have been blocked on LINE by sending stickers;
Firstly, open the chat interface of the person who may have blocked you on line, then click the small arrow in the upper right corner and select "Sticker Shop".
Then click "Send as a Gift". If you are not blocked by the person, you will get the notification of "Purchase this Gift". Now you can feel free to send the sticker to your friend or cancel it.
On the other hand, if you get the notification that "You cannot give these stickers to this user as he/she already has them", you can suspect that he or she really owns the sticker or the person just blocked you on LINE.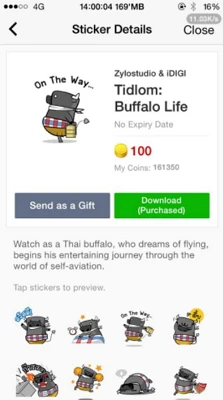 For Android and iOS users, follow the steps to check by sending themes on line;
For iOS users, you can only test it by giving away the theme. Find the "Theme Shop" on the setting interface, several themes will be listed here. Select one theme and click "Send as a Gift".
Then send the theme to the target person. You can successfully send the theme as a gift if you are not blocked and the person doesn't own the theme.
You will get the message that "He/she already has this theme" if you have been blocked by the person or the person already has the theme.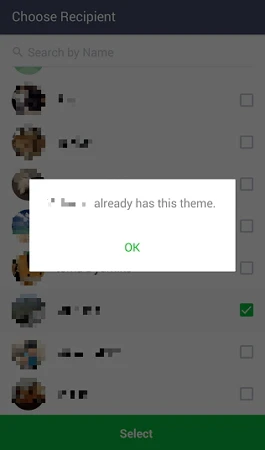 1.4 Check the Person's Homepage
There is a strong likelihood that you are blocked in Line if you cannot see the person's Homepage. Here are the verification procedures:
Select the person from your Line's friend list and click on the person's profile.
Then click on the person's home logo from the pop-up window.
If you receive the notification of "There are no shared moment, yet" while you can still see the person's moments, then you are probably blocked on Line.
Part 2. How to Manage Your LINE Friends
Generally, there are 3 ways to manage your friends on LINE app.
Delete LINE friends: The person will be removed from the LINE contact list, but you can still receive the messages from the person. And you will not be removed from the person's contact list at the same time.
Hiding friends: After hiding friends from the contact list on LINE, you can still receive his or her messages.
Block friends: The friend will be permanently removed from the contact list without him knowing. And you will never receive his or her messages from then on.
Part 3. How to Recover Deleted LINE Messages on iPhone
Accidentally delete one important LINE message that contain important information from iPhone 14/13/12/11? And then even worse you don't have the habit of backing up your iPhone data and LINE messages with iTunes or iCloud? Never worry about that!
In this part, you will get a third-party tool called FoneGeek iPhone Data Recovery that allows users to get deleted LINE messages back with or without any backup. Recognized by Cult of Mac, Macworld, PC Advisor and PC World, this program is 100% secure to use.
And the users of this program are more than 1 million all over the world. Do not use your iPhone when the LINE messages are lost or deleted, or the deleted LINE messages will be overwritten permanently.
Here's how to recover deleted LINE messages from your iPhone directly.
Step 1. First of all, download and install the FoneGeek program on your computer. It is safe to download the program. Your computer data will not be damaged. After running it, select the mode of "Recover from iOS Device".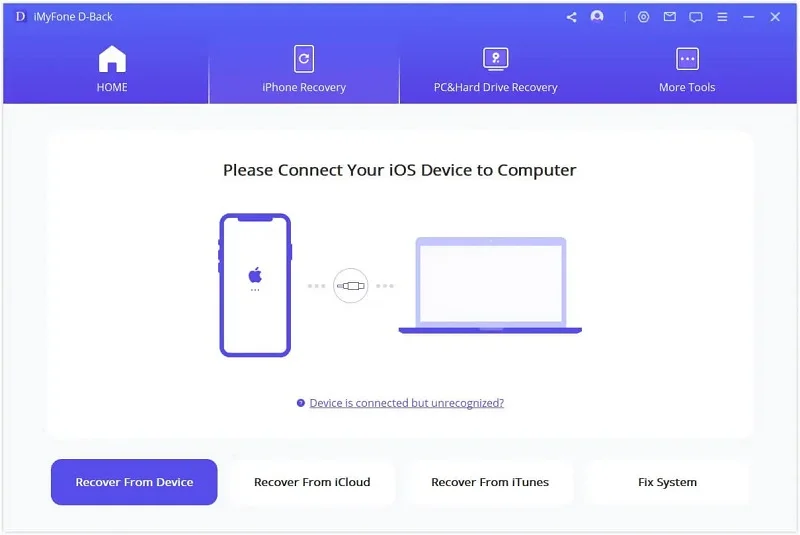 Step 2. If you still have access to your iPhone, connect the iPhone to PC and tap "Trust" on the device's screen when prompted.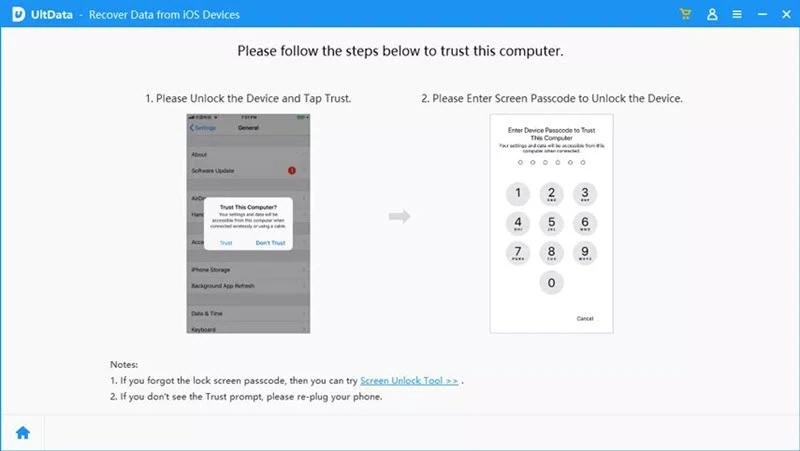 Step 3. Once the device is connected, choose the data types you want to recover and click "Scan" button to begin scanning the device for lost data.
Step 4. When the scanning process is completed, select "LINE" from the category to preview the deleted and current LINE messages. Then click "Recover" and choose a path to store the deleted LINE messages.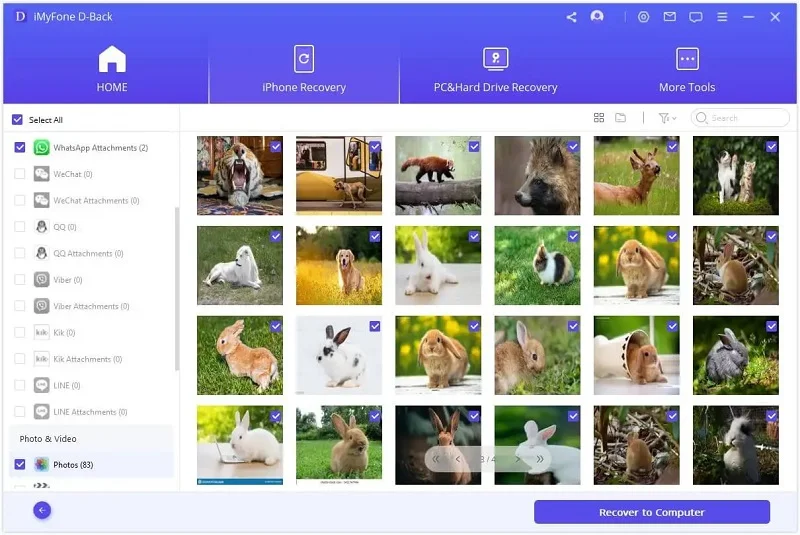 Conclusion
As summarized above, you have four ways to know if you are blocked on LINE by someone. Ensure that you have a thorough understanding of each method and know if someone blocked you on LINE.