If you want to avoid being tracked or prefer privacy, iPhone device supervision is not the feature you need to activate in your iOS. There are perks to using the feature, especially by organizations, businesses, and schools to help track the activities of their users.
However, if you are reading this article, it can only be one of two things; you are either curious to know the feature or want to learn how to remove device supervision from your iPhone. Let's get started!
Part 1. What is iPhone Device Supervision?
iPhone Device Supervision is a feature that lets organizations manage and control iPhones remotely. This helps them monitor and control how iPhones are used within their organization. Device Supervision is often used in scenarios where an organization issues iPhones to employees, students, or members. It's also helpful in managing and deploying large fleets of iPhones.
Device Supervision allows organizations to deploy custom apps, configure settings, and restrict certain features on iPhones. Doing this ensures that iPhones are used in a secure and controlled manner. However, sometimes users may want to remove iPhone supervision. This may be necessary if they want to regain control over their device or switch to a new organization that does not use Device Supervision. Next, we'll be explaining how your iPhone is supervised.
Part 2. Check If Your iPhone Is Supervised
Depending on how you got your iPhone, such as through employment or school, configuration profiles may be set up to monitor your activities or device profile. This gives the Administrator access to your device's data and capabilities from a distance. This may include the following:
Activation lock bypass
Global proxy
Native restrictions
Restricting access to applications
Silently remove and install applications
Single-App mode lock
Web content filter
Part 3. The Best Way to Know a Supervised iPhone
There are two possible methods for determining if an iOS device is supervised: the "Hexnode" portal and the user's end. You may verify using the gateway by doing the following:
Open the Manage > Devices menu on your Hexnode console.
Next, go to the gadget's profile and select it.
Go to the Hardware Info section of the Device Summary page. There you may see the device's current supervision status.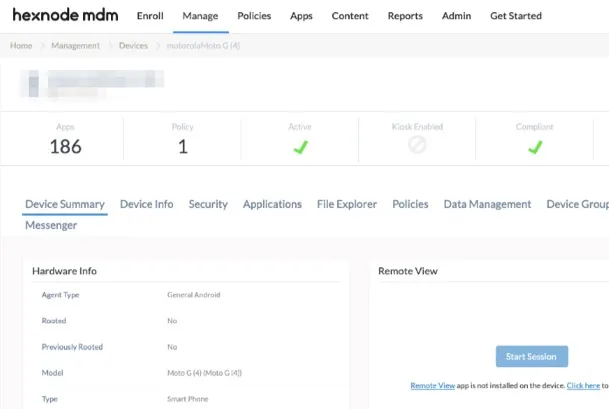 For Multiple Devices
If you are using multiple devices or want to check the iPhone supervision of all iOS devices, do the following:
To begin, choose Manage > Devices from the menu bar.
Then, edit the device list by selecting the pencil symbol in its upper-left corner.
Choose Supervised and then click done.
Select Platform > iOS is the next step. Doing so will refresh the table with a complete inventory of iOS gadgets registered with the site.
Lastly, looking at the Supervised column shows whether the gadget is operational.
The User's End
The Settings menu on any given iOS device will reveal whether or not it is under supervision. The statement "This device is supervised and managed by (business name)" will appear on all supervised devices.
Part 4. How to Remove Device Supervision from iPhone
Before you remove iPhone supervision, here are a few things you must remember. They include:
Removing device supervision may result in losing access to some apps or features managed by the organization. Ensure that you understand the implications before initial the process.
If you can't remove the management profile, an organization may supervise the device, and you may need their permission to remove it.
Removing device supervision may require erasing all content and settings on your iPhone. So backing up your device is recommended.
Use Settings to Bypass iPhone Device Supervision
You are on the right part if you are trying to bypass the iPhone device supervision through settings. This method is straightforward and can be achieved by anyone seeking to avoid supervision. But, to go through this bypass method, you must either be the owner of the phone or have access to the necessary information, such as login information. Follow these instructions:
The first thing you should do is go to General > Device Management in the menu.
Second, select Remove Management after selecting the MDM profile you want to delete.
Third, when requested, type in the password to bypass your iPhone.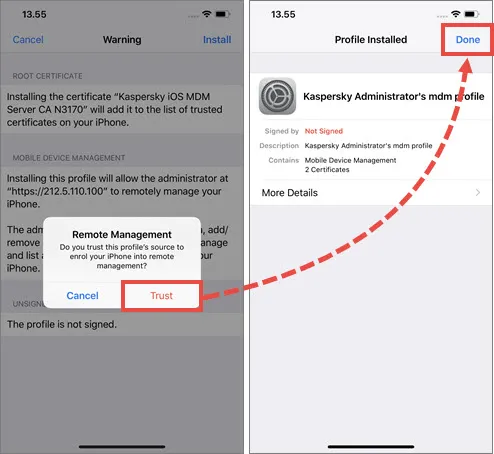 Remove iPhone Supervision with Configurator 2
The iOS Configurator 2 tool is a sophisticated utility for rapidly setting up multiple devices. Configurator 2 allows simple software updates, app installations, profile access, and more.
The methods to disable iPhone supervision are as follows:
First, launch the Configurator 2 app.
The next step is to select the device.
Finally, go to the menu and choose Advanced > Clear all content and settings.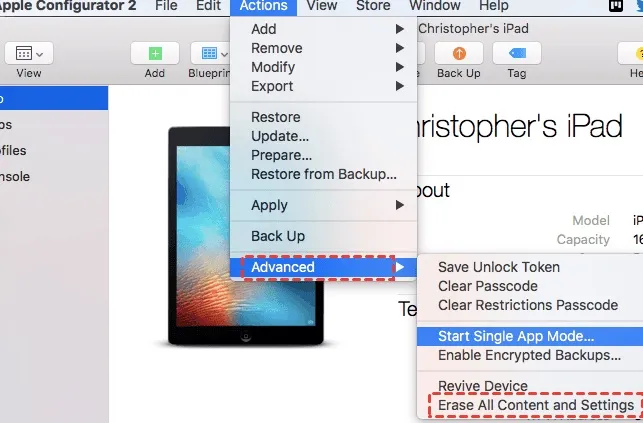 Here are some additional tips to keep in mind when removing iPhone supervision with Configurator 2:
Make sure that you have the necessary permissions to remove iPhone Supervision. If you don't, you may need to contact the organization that manages the device.
Removing iPhone Supervision may result in losing access to some apps or features managed by the organization. Make sure you understand the implications before proceeding.
Ensure you backup your files before running configurator 2.
If you're having trouble removing iPhone supervision with Configurator 2, contact the organization that manages the device for assistance.
Configurator 2 has both its pros and cons, which are:
Pros:
Configurator 2 provides centralized management of iOS devices. This makes it easier to manage large numbers of devices.
It offers more granular control over iOS devices. This allows organizations to enforce specific policies or configurations.
Configurator 2 allows for bulk deployment of apps and updates. This can save time and resources for organizations managing many devices.
It provides a simple way to update iOS devices. This includes installing software updates and new apps.
Configurator 2 can create device backups and restore devices to a specific configuration or state. This can be useful for troubleshooting or restoring devices.
Cons:
Configurator 2 can be complex and difficult to set up. This is especially true for organizations without an IT department or experienced staff.
It requires a Mac computer to manage iOS devices. This can be a limitation for organizations that use other platforms.
The software can be resource-intensive. This can slow down the Mac computer used to manage the devices.
Configurator 2 doesn't provide real-time management of devices. This can be a disadvantage for organizations that require instant updates or changes.
Remove iPhone Supervision:the Preferred MDM Removal Software
If you are looking for a top MDM removal to stop iPhone supervision on your iOS devices, look no further than FoneGeek iPhone Passcode Unlocker. With the removal program, you are able to perform a DIY removal. The program features various perks, such as bypassing with a single click, removing supervision on all iOS devices, bypassing without the user's information, removing the MDM profile, being up-to-date, and much more.
Follow the steps below if you want to bypass iPhone supervision using FoneGeek iPhone Passcode Unlocker:
First, get FoneGeek iPhone Passcode Unlocker from the official website and run it on your PC. To use this feature, go to the program's main menu and choose "Bypass MDM".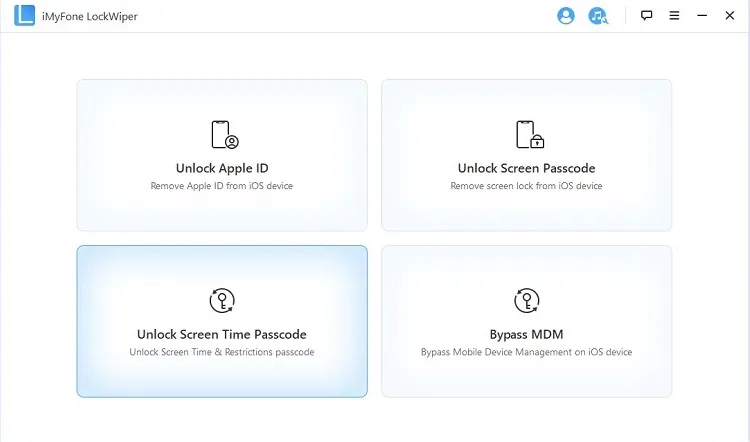 Second, get a USB cable and plug it into your computer.
Next, If your device is unable to access the MDM screen, hit the "Start to Bypass" button to run the bypass.
Follow the instructions "Settings > General > Reset > Wipe All Content and Settings" to remove the MDM restriction from your device. After, select "Start to Bypass".
FoneGeek will automatically circumvent your iOS device's MDM. After completion, you'll be able to use your iPhone without the MDM's interference.
Contact the Administrator
One definite approach to remove iPhone monitoring is to ask the MDM administrator for permission. The duty of the administrator is to provide you with information that will facilitate the removal of supervision.
Part 5. FAQs on iPhone Supervision Removal
The following are some popular FAQs on device supervision.
Q1. What Happens When I Remove Device Supervision?
Removing a device from Profile Manager's control will unenroll it from device management, wipe all settings, and delete any installed applications, etc.
Q2. How to Turn Off Permission Control?
The App Privacy Report details the network activity of the applications you've installed and how they're utilizing the access you've provided them. The report may be disabled and its data erased by going to the Settings menu, selecting Privacy & Security, and then tapping the App Privacy Report option. You may restart the report by going back to the Settings screen.
Q3. Is My Browsing History Safe from MDM?
Mobile device management (MDM) allows you to monitor users' whereabouts, install programs on their gadgets, impose rules, and disable or activate functionality. But, neither they nor anybody else can see your communications or browsing history.
Conclusion
Device Supervision is a powerful tool that enables organizations to remotely manage and configure iOS devices. However, there may be situations where individuals need to remove Supervision from iPhone. This article outlines different methods for removing Device Supervision. Follow the instructions and get help if needed.