How to retrieve photos from iCloud? I'm sure you've heard of iCloud. It is the exclusive cloud backup tool provided by Apple, which will automatically save your device's data such as contacts, photos, notes, etc. as long as the iPhone is connected with WiFi. And the data saved in the same account can be seen on different iOS devices.
Then do you know how to use iCloud? How to recover photos from iCloud? Read on the find out the answers.
About iCloud Backup
How to enable iCloud backup feature? It is very simple. Open the iPhone Settings, click on the iCloud tab to log in with your Apple ID and enter [iCloud], find [iCloud Backup] and turn this feature on.
Then when your iPhone is plugged into the power, locked, and is connected with WiFi, the data will be automatically backed up to iCloud.
Method 1. Recover Photos from iCloud Online
If you wish to recover photos from iCloud without any software, then this option will apply to you.
Step 1. First, open the browser on your computer, then open the website of icloud.com. Enter your Apple ID and password to log into the iCloud account. If this account is set with 2-factor authentication, you will need to enter the verification code before you can log in.
Step 2. After logging in successfully, you can see the backup data on iCloud, find the data type of Photo, and click it to view the photos.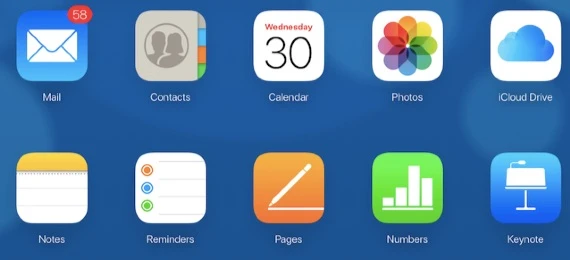 Step 3. Then find the photos you need to recover, select these photos, and then click the download icon in the upper right corner.
Step 4. Finally, download the photos to your computer and unzip it. You can also connect your iPhone to computer with the USB cable and then transfer the photos to your iPhone.
Method 2. Retrieve Photos from iCloud via iCloud Photo Stream
Assuming that you have enough storage space on iCloud and the iCloud backup feature is enabled, the photos will be automatically synced. When you accidentally delete the photos on your iPhone, you can also retrieve photos from iCloud backup even if the [Recently Deleted] folder is empty.
Step 1. Open the iPhone Settings, click [Photo] and turn on the [My Photo Stream] feature.
Step 2. It's very important to keep in mind that the iPhone must be connected with WiFi or cellular data so that the photos backed up in iCloud can be restored to iPhone.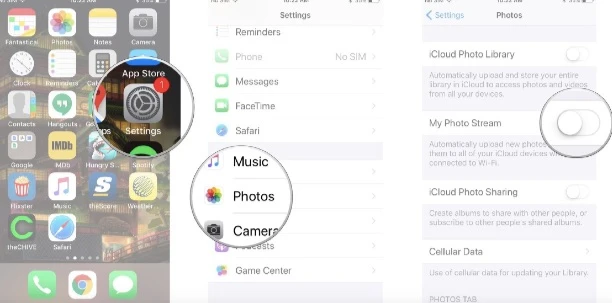 Step 3. After waiting for a while, open the iPhone album, there will be an album named "iCloud Photo Stream". You may find the deleted photos on this folder.
Method 3. Get Photos from iCloud If iCloud Photo Stream is Disabled
iCloud Photo Library on iPhone can upload photos and videos to iCloud, which will save the space on your iPhone. But some users may also be fret when they accidentally turn off the "iCloud Photo Library" feature and the local photos disappeared.
Step 1. Open "Settings" on iPhone, click on "Apple ID > iCloud", you will see the "Manage iCloud Storage" option.
Step 2. Click "Manage iCloud Storage" and you can see that iCloud photos are not lost.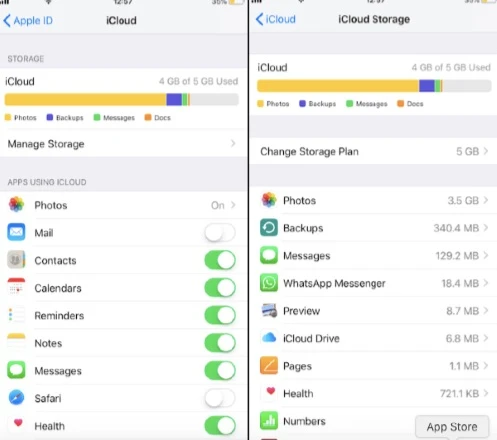 Step 3. Click "Photos" and tap on "Disable and Delete".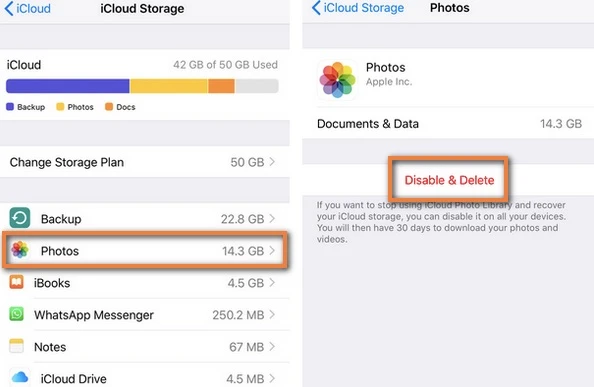 Step 4. Exit the interface, select "Photos" and enable "iCloud Photo Stream".
Step 5. Tick "Download and Keep Originals".
Step 6. Go to the "Photos" app and you will find that your photos are back.
If you don't see the download progress for photos or videos, just plug it in and connect the iPhone to WiFi.
Method 4. Restore Photos from iCloud By Restoring iOS System
The restoring process is as simple as two steps. However, one thing you need to know is that restore from iCloud backup will restore the whole iOS system, therefore, it is not possible to restore only photos from iCloud selectively.
Step 1. Open the iPhone Settings > Restore > Erase All Content and Settings, then wait for the device to restart.
Step 2. After the iPhone is turned on, select [Restore from iCloud Backup] on the [Apps & Data] interface. Log into your Apple ID and select the iCloud backup that needs to be restored and wait for the recovery to complete.
Method 5. Cannot Recover Photos from iCloud for Insufficient iCloud Storage?
Some users may fail to back up their photos to iCloud for insufficient iCloud storage. Then how can we recover deleted photos? Don't worry, there are other ways to get them back! You just need to download the FoneGeek iPhone Data Recovery software. It is a professional data recovery program for various iOS devices. It can not only recover photos, but also recover 20 more iOS files such as WhatsApp messages, text messages, contacts, call logs, WeChat chat, notes, memo, etc.
It supports to recover data from iOS devices if you haven't made a backup of your iPhone data before. It can also selectively recover data from iCloud/iTunes backup without restore your iOS system.
Advanced technology is used to this program, so the recovery rate of FoneGeek iPhone Data Recovery is much higher than other data recovery tools.
Here's how to access and recover deleted photos from iCloud:
Step 1. Download and install this iPhone Data Recovery tool on your computer. Launch it and choose "Recover Data from iCloud".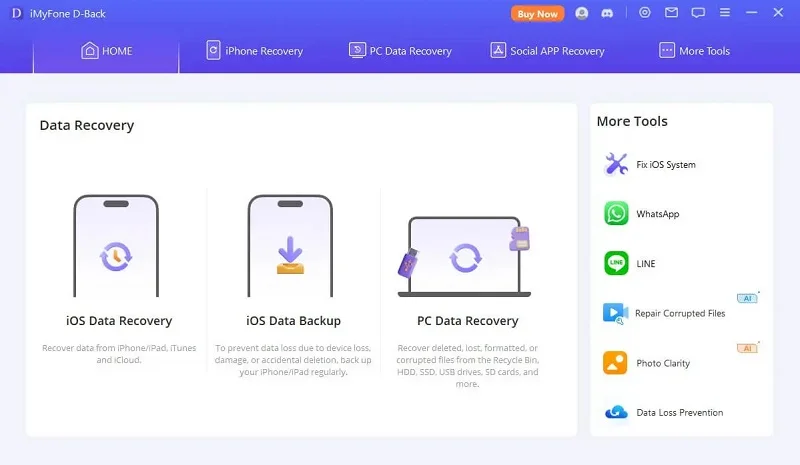 Step 2. Sign in to iCloud with your Apple ID and password. After that, select the data types that you want to scan and recover, then click "Download" to begin downloading iCloud data.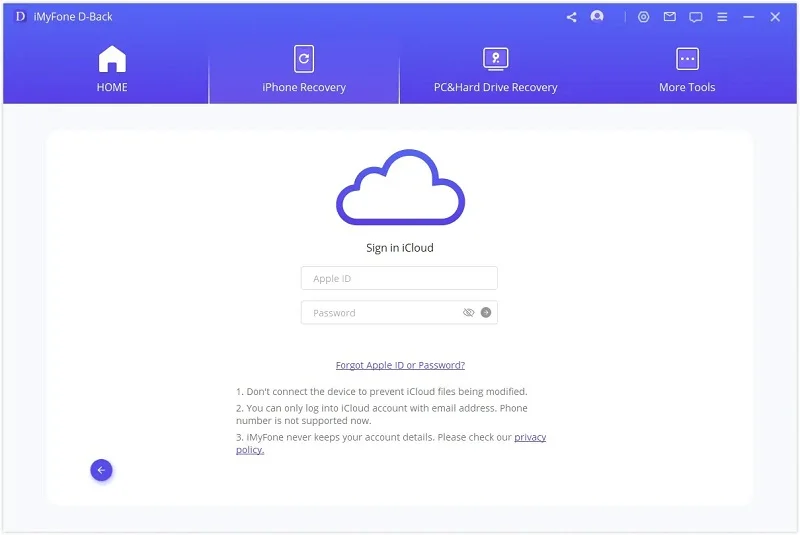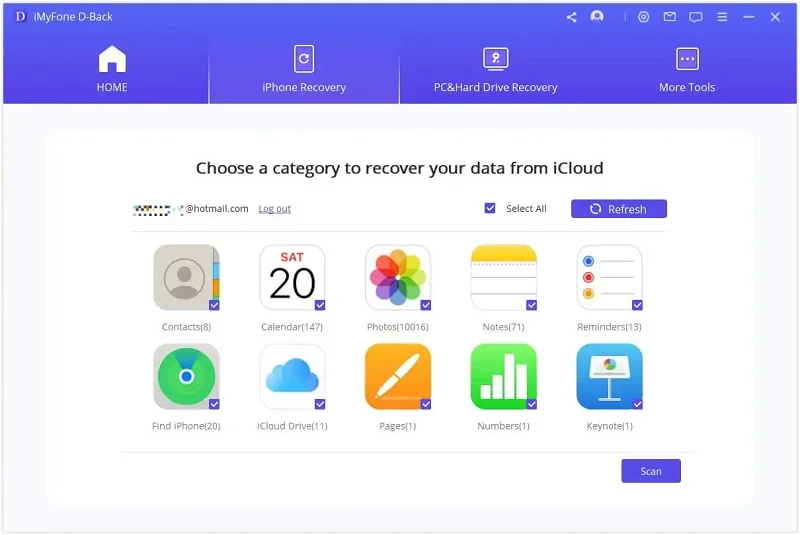 Step 3. Wait for the program to scan and download iCloud data for a while. After that scanning, the deleted photos and other data will be listed in order. Check the photos you want and click "Recover to PC" to save photos to your computer.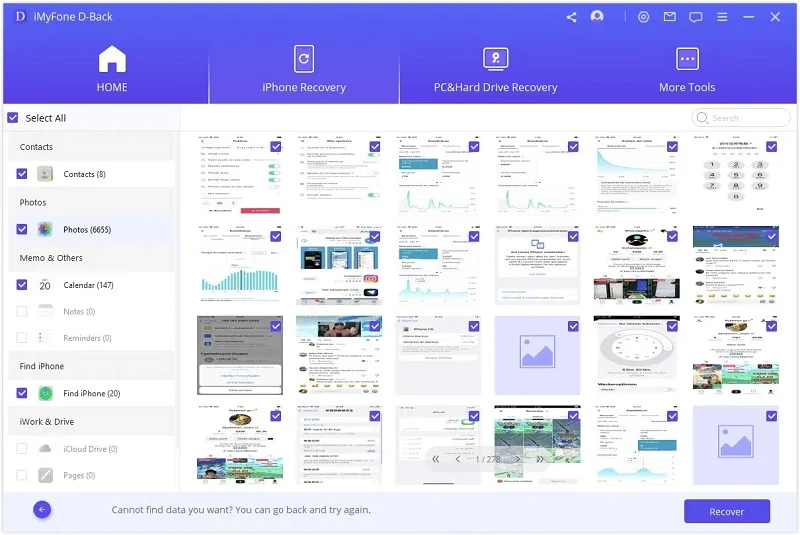 Conclusion
After reading the solutions above, you will not only learn how to recover photos from iCloud, you will also get an FoneGeek iPhone Data Recovery to recover photos, contacts, call logs, etc. from iCloud, iTunes, iPhone, iPad, iPod touch.

Joan J. Mims is interested in researching all tips about iPhone, iPad and Android. He loves to share useful ideas with all users.

Home
>
iPhone Recovery
>5 Methods: How to Retrieve Photos from iCloud (2022 Update)