"How long does iCloud backup take? My new iPhone 11 Pro has been backing up for 10 hours. Is that normal or did it freeze on a backup?"
The best way to protect the valuable photos, videos, messages and other information on your iPhone is making a backup. Apple makes it easier to back up your iPhone, iPad or iPod touch to the cloud using iCloud service. However, many iOS users have complained that it takes longer to back up their iDevice via iCloud and they were unable to complete the backup.
Wondering how long does it take to backup an iPhone to iCloud? Why is your iPhone taking so long to backup to iCloud? Don't worry. Here in this article, we will discuss how long does iCloud backup take and why iCloud backup is taking so long. Also, read on to learn a quicker way to back up your iPhone or iPad instead of using Apple's iCloud.
Part 1. How Long Does iCloud Backup Take?
How long does it take to backup to iCloud? Generally, an iCloud backup should take 30 minis to 2 hours to complete. But the exact amount of time the process takes will depend on several factors, including the amount of data on your device, phone's storage capacity, device condition and Wi-Fi network speed. Let's take a look at each of these factors and how they can affect the backup process:
The Amount of Data on Your Device
The amount of data on you device can significantly influence the amount of time it takes for the backup to be completed. For example, if you have thousands of photos and videos on the device, the backup can take more than 1 hour to complete.
The Condition of Your iPhone/iPad
Most people don't realize that they need to backup their devices until the device notifies them that they have too many photos. When you get a message like that, it means that the device's storage is full and its performance may be less than ideal. When the device's performance is affected, an iCloud backup may take longer.
Wi-Fi Network Speed
You need to connect to a Wi-Fi network to back up your iPhone or iPad to iCloud. And the time iCloud takes to do the backup also depends on your Wi-Fi network speed. When your Wi-Fi connection is not strong enough, the iCloud backup may take longer than normal.
Taking these three factors into consideration, the amount of time it takes for the iCloud backup to be completed cannot be definitive. If you back up your iDevice at least once a week , your backup will take quicker, about 7-10 minutes.
And the following are different types of data that you can backup on iCloud:
Photos and videos in your Camera Roll

Call history

All the settings on the device

Data of your apps

Home screen and app organization

Messages including iMessage, SMS and MMS

Screen display and apps layout

Ringtones and other notification settings

Your visual voicemail

Purchase history like apps, music, movies, TV shows and books
Please note that iCloud backup isn't turned on by default. Follow the steps below to perform an iCloud backup:
Connect your iPhone/iPad to a strong Wi-Fi network.

Go to Settings > [your name] > iCloud and ensure that iCloud Backup is enabled.

Tap on "Back Up Now" and keep your device connected to the Wi-Fi network.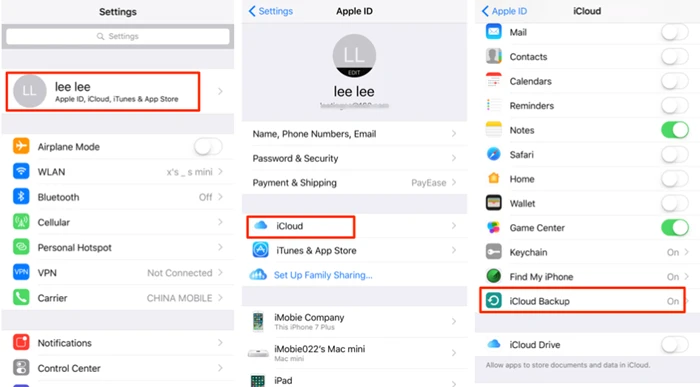 Part 2. Why iCloud Backup Taking So Long?
That said, there are several reasons why your iCloud backup may take a long time to complete. The following are some common ones:
When you don't have enough iCloud Storage. Keep in mind tat iCloud only gives you 5GB storage space for free and you may need to purchase additional storage space if you have a large amount of data on your device.

When the Wi-Fi connection you are using is very slow or not strong enough. In this case, it may be a good idea to try connecting to a different network.

If your device is running an outdated version of iOS, you may also experience problems with the iCloud backup. In this case, go to Settings > General > Software Update to check if an update is available.

You may also have problems with the backup if the system is clogged with too much data. Just go to Settings > iCloud and toggle off some of the data that you don't want to include in the backup.
Part 3. Quicker Way to Backup iPhone without iCloud
If you are still having trouble backing up the data on your iDevice to iCloud, we recommend using FoneGeek Backup & Restore (iOS) as an alternative. This tool is designed to help you quickly and easily backup all the data on your device to your computer in one click. You can either make a full backup or selectively back up the data you need only like photos, videos, music, contacts, messages, WhatsApp, notes, etc. Also, you are allowed to preview and restore any item from the backup to your device. Most importantly, there is no data loss or overwritten during the restoration. This tool works for all iOS devices and iOS versions, even the latest iPhone 12, iPhone 12 Pro (Max) and iOS 14.
Now free download FoneGeek iOS Backup & Restore on your computer and then follow the steps below to backup your iPhone/iPad without iCloud:
Step 1: Launch the program and connect your iOS device to the computer using a lightning cable. When the device is detected, click on the "Backup & Restore" tab at the top to start.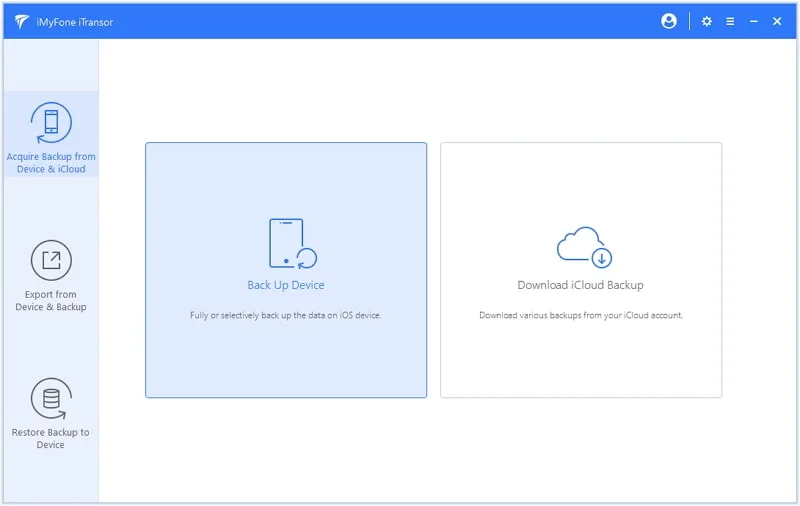 Step 2: All the files and content will be displayed. Select the types of data that you would like to include in the backup and then click on "Backup" to continue.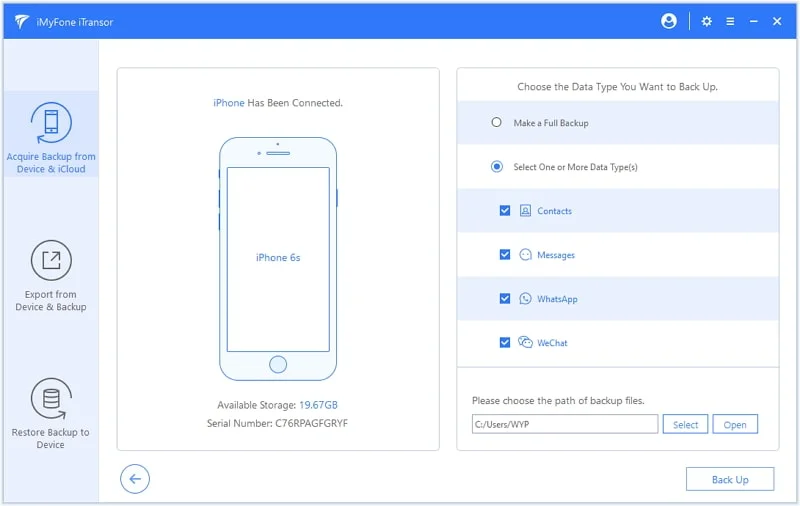 Step 3: In a few minutes, the backup will be completed and it will be available on your computer. You can view the backup data or restore the backup to your device if needed.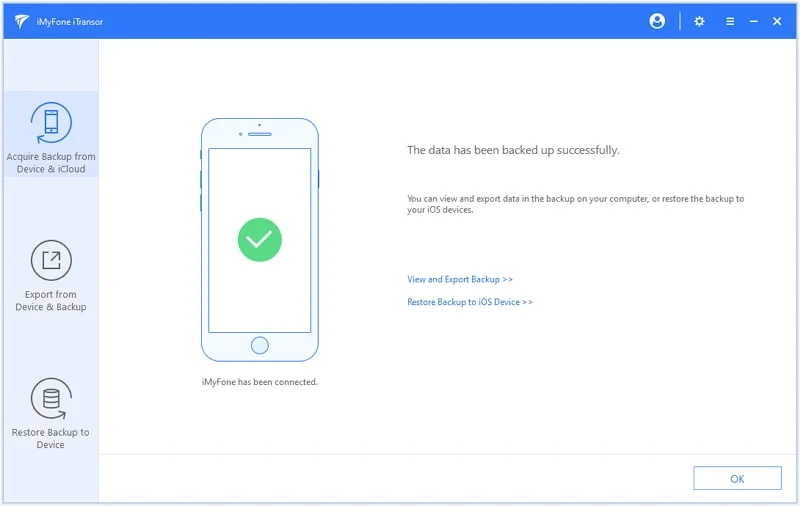 As a professional writer who is interested in technology, Edwin J. Parke has helped thousands of users by offering various tips to solve their problems.

Home
>
Backup & Restore
>How Long Does It Take to Backup iPhone to iCloud