Sometimes, it is required to restore iPhone from iCloud backup to fix the minor glitches. This thing is very easy to do. However, it is always mentioned that iCloud restore becomes stuck halfway. If so, you may ask how long does it take to restore from iCloud. This article will answer the question for you.
1. How Long Does It Take to Restore from iCloud?
According to an official statement from Apple, it usually takes 1-4 hours to restore from iCloud backup. The complete restore process may depend on the WiFi speed, connection stability and the size of the backup. However, we found that a great many users have left the comment on forums that the time of iCloud restore process is much longer than 4 hours.
2. How to Speed Up Restore from iCloud
To save your time from waiting for the iCloud restore process to finish, you can try to speed up the restore process by following the numerous ways below:
Delete Large Files
The key element behind the slow iCloud restore process is that the backup data is too large. They may be videos or other media files.
Thus, if these files are not essentially for you, you can remove these files from the iCloud backup. If they are important for you, you can back up these data on your iPhone to computer instead of iCloud.
Clean Unwanted Files to Free Up the Storage
Another direct approach to speed up the restore process is to free up the storage by removing unwanted files.
iCloud provides the free storage of 5GB. If the data you have is more than 5GB, you have to pay for extra storage. The best approach to free up space in iCloud is to delete useless data, which could eventually speed up the restore process.
Enable A Good Internet Connection
One of the most important factor that affects the iCloud restore process is the internet connection.
When you restore data from iCloud backup, quit other apps or procedures that using the internet to adding the bandwidth for your device. After that, the restoration speed will be much higher.
3. Common solutions for iCloud Restore Stuck Issue
If the above tips cannot work to speed up the iCloud restore process, we are pleased to collect the common iCloud restore stuck errors and the corresponding solutions.
3.1 iCloud restore is incomplete or some items won't restore
If you got a message saying that your restore is incomplete or some items won't restore, you will need to check the Wi-Fi network and the items that won't be restored.
3.2 Last backup couldn't be completed
There might be an internection error if you got a message saying that the last backup couldn't be completed. Ensure that the device is well-connected with Wi-Fi. Then go to Settings > iCloud > iCloud Backup to backup and restore again.
3.3 iCloud keeps asking for Apple ID
"Some apps or content can't be restored, because they are no longer available in the iTunes or App Store, were purchased with a different account, or were synced from your computer."
If the items that saved in iCloud is purchased with different Apple ID, you will need to enter multiple Apple IDs during the restoring process. Once you have forgotten the Apple ID password, you will get a message as that.
4. Alternative Tool to Selectively Restore iCloud Backup
If the iCloud restore error still cannot be fixed, try another option to backup and restore from iCloud backup. FoneGeek Backup & Restore (iOS) is exactly the option that can help you. What is better than Apple iCloud is that this Backup and Restore program is even able to selectively restore individual data to iPhone without data loss.
Here are the steps to restore from iCloud backup with this iCloud alternative.
Step 1. Choose "Backup & Restore" after running this FoneGeek iOS Backup & Restore software.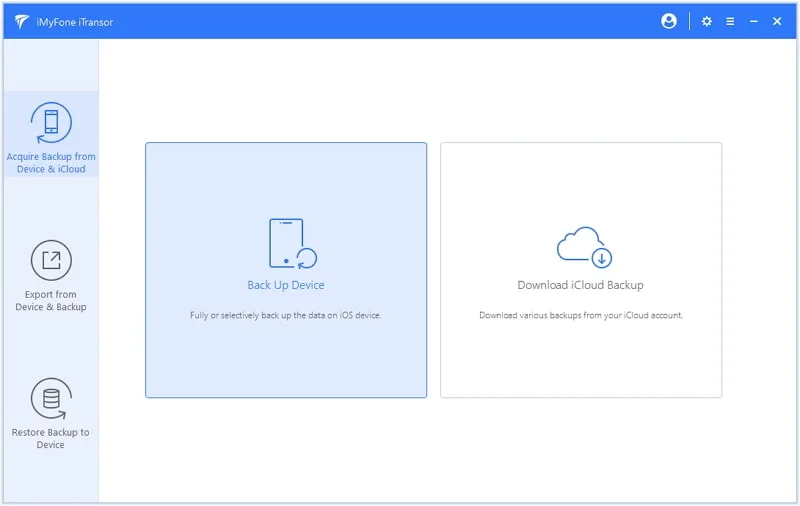 Connect your iPhone or iPad to the computer using USB cable. Once it is detected, click on "Restore" to initial the process.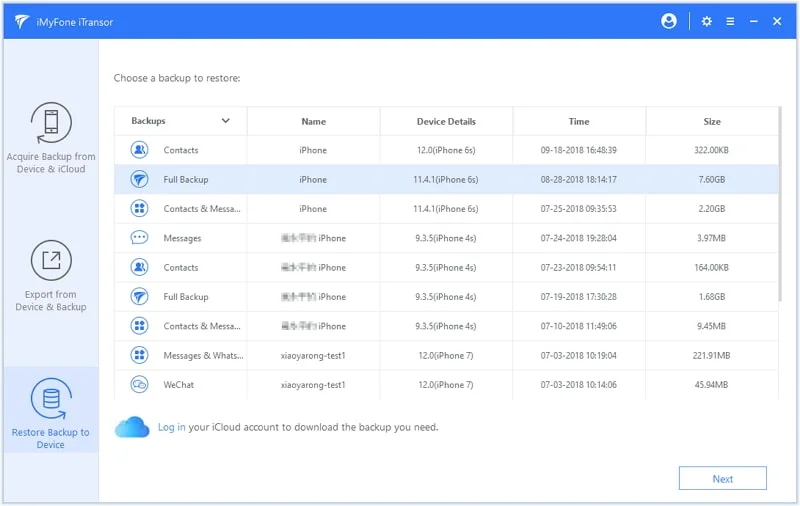 Step 2. Select a backup that you wish to restore data from and click on "View" view all contents in this backup.
Step 3. After that, choose the data you want to restore and click on "Restore to Device" button.
Conclusion
We hope that the tips supplied in this post will be helpful for you to successfully restore the iCloud backup to your iPhone. And it is always important to make a backup of your iPhone data before trying to restore iTunes or iCloud backup.

Joan J. Mims is interested in researching all tips about iPhone, iPad and Android. He loves to share useful ideas with all users.

Home
>
Backup & Restore
>[2022 Update] How Long Does It Take to Restore from iCloud Backup