"I wanted to restore my iPhone 11 using my iPhone X but got this message: itunes unable to restore backup due to incompatible/corrupt backup. Do I need to upgrade both phones to latest iOS before proceeding? ip 11 is on 14 whereas ip X is on 12. Thanks in advance!"
Most iOS users know the importance of iTunes. It is an essential tool back up the whole iPhone data to avoid data loss. Restore iTunes backup is always required when you wish to find deleted data, activate new iPhone, fix minor bugs on iPhone, etc. iTunes restore may fail due to numerous errors. Let's probe into what causes the issue of 'iTunes cannot restore backup to iPhone 13, iPhone 12, iPhone 11, iPhone 11 Pro and gear up to restore iTunes backup in another way.
1. Check Network Connection
The restoring process will be interrupted if the internet is disconnected. During the iTunes restore process, ensure that an active internet connection exists on your iPhone. It is also necessary to check the internet connection on Mac or PC if you choose to restore iTunes backup on computer. Besides, device shall be well-plugged to computer.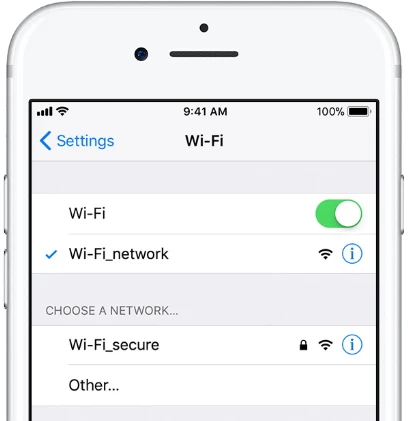 2. Update iTunes Version
It is also imperative to make sure that the iTunes installed on the computer is of the latest version. Don't know how to check for updated for iTunes? Read the steps below:
For Mac users: Open up iTunes on Mac, click 'iTunes' button on the top left corner of Apple toolbar. Then click 'Check for Updates' from the drop-down box, and you'll be notified whether the iTunes version is up-to-date or not.
For Win users: Open up iTunes on Windows, click 'Help' button from the Windows menubar. Select 'Check For Updates' to proceed.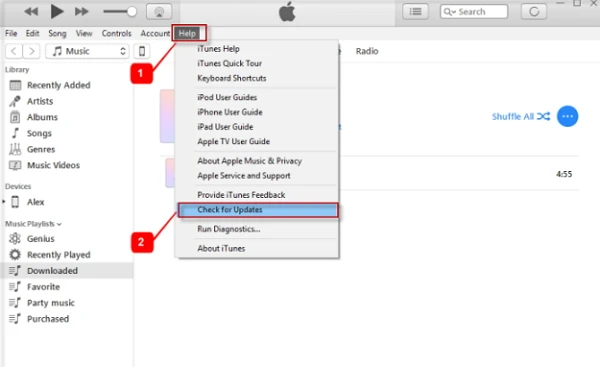 3. iTunes Restore Failed Because Backup is Corrupt or Incompatible
iTunes will not restore from backup if the backup is corrupt or incompatible. If you get an alert saying that your backup is corrupt or incompatible, it's time to delete the corrupted backup. Here is how to do it:
For Win users: Shut down iTunes. Open up Windows, enter %appdata% in the search box and you'll be directed to C:\Users\Administrator\AppData\Roaming. Then go to Roaming > Apple Computer > MobileSync > Backup, select the iTunes backup and copy it to desktop.
For Mac users: To delete iTunes backup on Mac, firstly, navigate to the destination of ~Library > Application > Support > MobileSync > Backup to drag the backup file to your desktop. Then follow the steps below to delete the iTunes backup.
Launch iTunes, click Preferences and find the option of Devices, select the backup that you want to remove and click Delete Backup.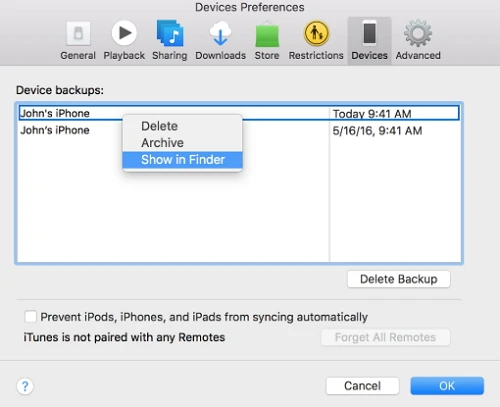 4. iPhone Won't Restore after Jailbreak
Restore iTunes backup will not work after jailbreaking iPhone. And an error message of 'this device isn't eligible for the requested build' will appear momentarily. In this case, put iPhone into DFU mode is the best choice for you. To put iPhone into DFU mode:
Keep press and hold Power button and Home button for 9 seconds.
Release the power button and still hold the power button for 10 seconds until the iPhone enters DFU mode.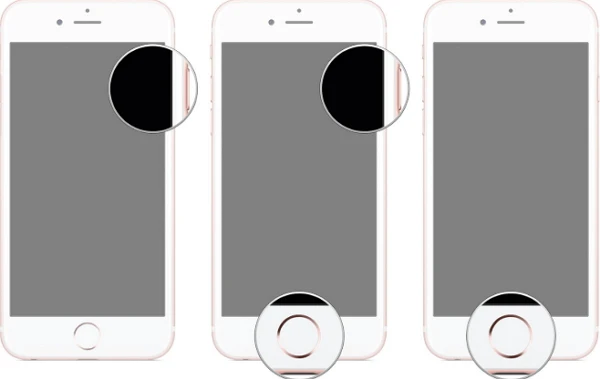 Open iTunes control panel, click 'Restore iPhone' to start the restore process. After that, the iPhone will be set as a new one.
5. Best iTunes Alternative to Selectively Restore iPhone Backup
If none of the solutions supplied are useful to you, there is still another choice for you to restore from iTunes backup. FoneGeek iOS Backup & Restore comes with the exclusive features to meet your needs. This product has been a leading role in this industry and won much reputation.
Backup and restore all data or only selected files without overwriting previous backup.
Preview and restore any items from iTunes, iCloud backup or from iPhone directly.
No data loss during the backup or restore process.

Joan J. Mims is interested in researching all tips about iPhone, iPad and Android. He loves to share useful ideas with all users.

Home
>
Backup & Restore
>iTunes Cannot Restore Backup to iPhone 12 or iPhone 12 Pro? Here Are 5 Solutions