User Concern
"WhatsApp iCloud backup stuck at 0% and just won't move. I don't get why it is happening. Thanks for any help!"
WhatsApp allows iOS users to backup and restore chat history via iCloud, which is particularly useful when it comes to recovering deleted WhatsApp messages or transfering WhatsApp conversations from one iPhone to another.
However, the error of "WhatsApp backup to iCloud stuck" may occur due to huge size of backup file, slow network connection, insufficient iCloud storage, and more.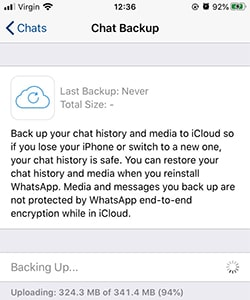 What to do is your WhatsApp backup to iCloud is stuck? Don't worry, you can try the 13 troubleshooting options below to fix WhatsApp iCloud backup stuck issue.
Why Is WhatsApp Backup to iCloud Stuck?
Before we get into the solutions for WhatsApp backup to iCloud stuck issue, it is important to figure out what exactly causes this problem. The following are some of the possible reasons:
iCloud Drive is disabled or you've signed out of iCloud account.
You don't have enough free storage space in iCloud to create the WhatsApp backup.
Your iPhone's network connection is not available or working properly.
The iCloud server is down or under maintanence.
You have disabled the automatic backup feature in WhatsApp.
You're using an outdated version of WhatsApp and there may be compatibility issues.
Alternatives to Backup WhatsApp without iCloud
iCloud is the best way to back up WhatsApp chat history on iPhone, but not the only one. If you are in a situation where your WhatsApp backup to iCloud stuck, you can consider using other methods to backup WhatsApp messages. In this part, we will introduce two alternatives to backup WhatsApp without iCloud.
One-click to Backup WhatsApp to Computer for Free
To backup WhatsApp data on iPhone, we recommend FoneGeek WhatsApp Transfer. Using it, you can free backup WhatsApp chats, photos, videos and attachments from iPhone to computer with 1 click.
Features of FoneGeek WhatsApp Transfer:
Backup WhatsApp and WhatsApp Business data to your PC or Mac in one click for free.
Not only WhatsApp, but also supports free backup of Kik, Line, Viber and WeChat.
Export all your WhatsApp data inlcuding chats, contacts, photos, or attachments to computer.
Restore WhatsApp backup files to your iPhone or Android device without data loss.
All models of iOS devices and iOS versions are supported, including the latest iOS 15 and iPhone 13/12 Pro (Max).
How to back up WhatsApp with FoneGeek WhatsApp Transfer:
Step 1: Download and install this WhatsApp Backup tool on your Mac or Windows PC. Connect iPhone to computer then click on "WhatsApp" icon.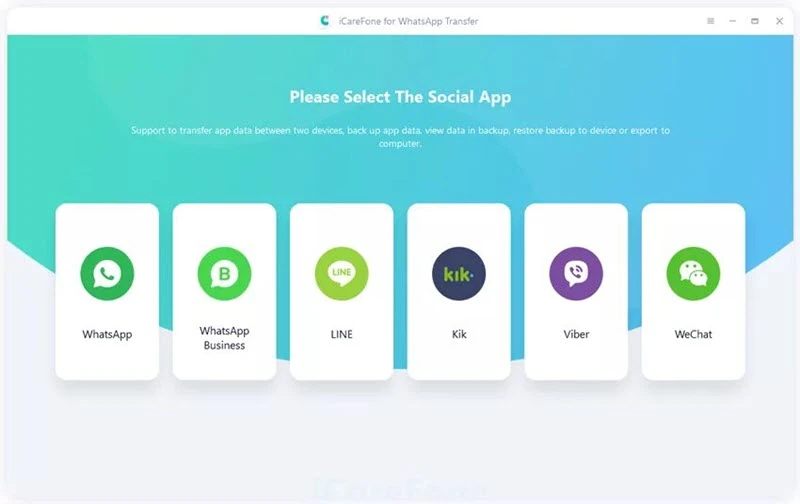 Step 2: On the side toolbar, select "Backup" to proceed. Then choose the device that you want to back up and click "Back Up Now" to start the backup process.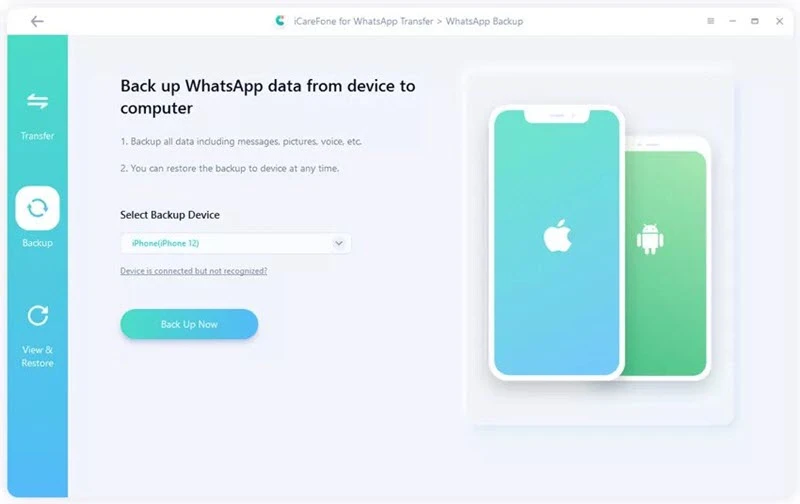 Step 3: To back up WhatsApp, you need to keep the iPhone connected with your computer. The backup process will take a few minutes which depends on the WhatsApp data size.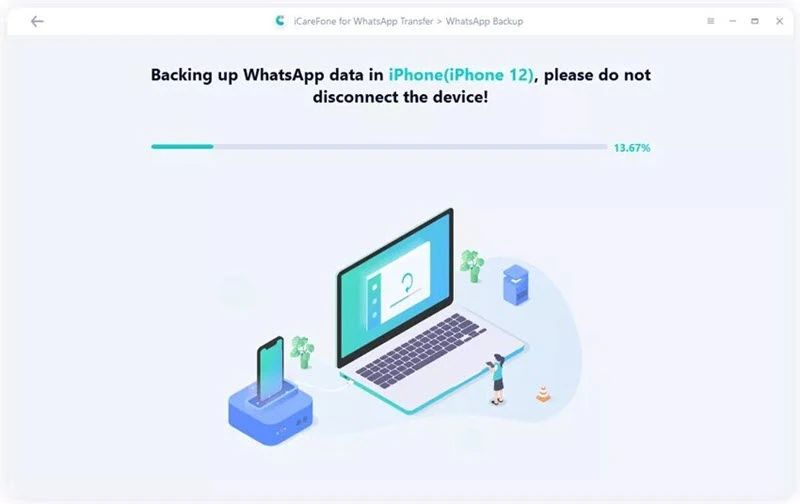 Step 4: The software will automatically remind you after the whole process. Now you can choose to browse the backup file or restore whatsApp backup to your device whenever you need.
Back Up All iPhone Data with iTunes (WhatsApp Included)
Another free solution to back up your iPhone WhatsApp messages is using iTunes. However, it is not recommended if you wish to back up only WhatsApp messages, as iTunes will back up the whole iPhone data rather than only WhatsApp. So this method is not the best one compared with the tool above.
Connect the iPhone that you need to back up its WhatsApp messages to computer and launch iTunes.
Then find the device icon and tap on the Summary tab.
Under the section of backup, click on "Back Up Now" to start the process to back up your iPhone data.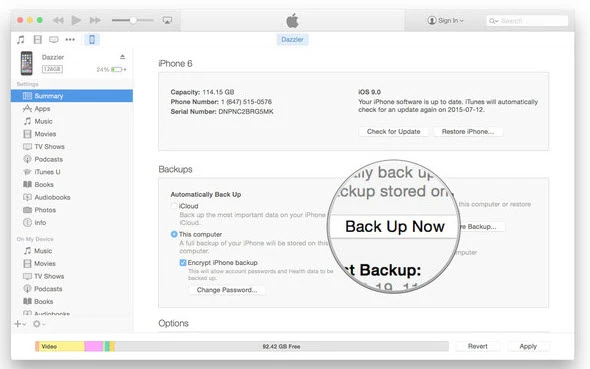 Troubleshooting Tips for WhatsApp Backup to iCloud Stuck
Now we are going to show you some basic steps you can try to solve the problem of WhatsApp backup to iCloud stuck on your iPhone. Let's go through them one by one.
Check iCloud Storage
iCloud offers 5GB of free storage for backup. The WhatsApp backup process will fail if your iCloud storage is running low on free space. You need to check the iCloud storage to see how much space is available.
On your iPhone, go to Settings > [your name] > iCloud.
You will see the available iCloud storage. You can tap "Manage Storage" for more details.
The backup will not succeed if you run out of free iCloud storage, what you need is to free up the iCloud space or buy more iCloud storage.
Check iPhone Network Connection
Another reason for this error may be internet connection. A stable internet connection is required during the iCloud backup process, or the backup will be interrupted.
To check whether the network is well connected or working properly, open a browser then check whether the page can be loaded smoothly.
If the page doesn't load, go to Settings on iPhone, tap General > Reset > Reset Network Settings to reset the network to factory defaults.This way can always fix network errors.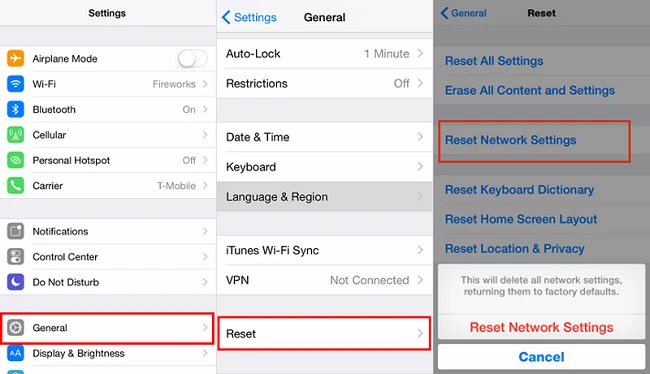 Keep in mind that you will lose all your network data like Wi-Fi passwords or VPN settings after resetting network settings.
Turn iCloud Backup Off and Then On
If you are experiencing issues with iCloud backup, including WhatsApp backup to iCloud stuck, you can try to turn off the iCloud backup, and then turn it on. This way, you can do a fresh backup with iCloud. Here's how to do it:
On your iPhone. open the Settings app and go to the iCloud section.
Scroll down and tap on the "iCloud Backup" button.
Here, you can simply tap on the toggle next to the "iCloud Backup" option to disable the feature and enable it again.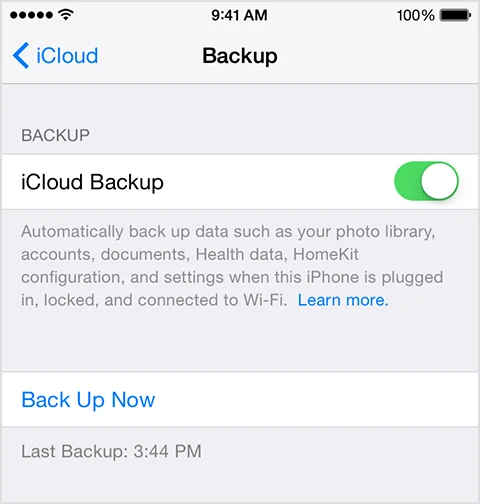 Change WhatsApp Auto Backup Settings
When you have issues about WhatsApp backup, such as WhatsApp backup to iCloud stuck, changing the auto backup frequency for WhatsApp could be helpful for you. You can do this by following the method below:
Open the WhatsApp app on your iPhone.
Click on Settings > Chats > Chat Backup.
Select "Auto Backup" option and switch the backup frequency to "Daily".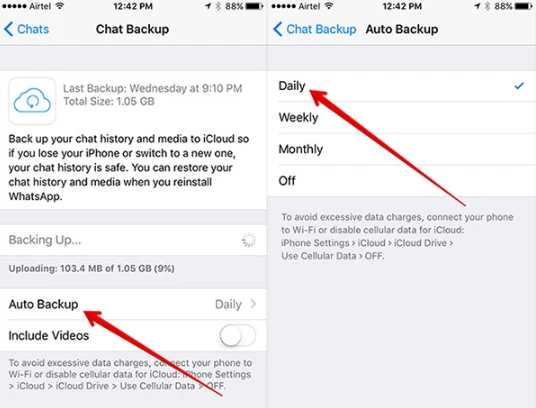 Note: If you have reduced the backup frequency, you can also turn off the auto backup service to see if this WhatsApp backup issue can be fixed.
Check Apple System Status
The WhatsApp backup to iCloud stuck issue will occur if the backup server service is interrupted. Therefore, it is necessary to check the server for iCloud from Apple System Status page. If iCloud server is down, then skip this way and back up WhatsApp messages via alternative methods we mentioned above.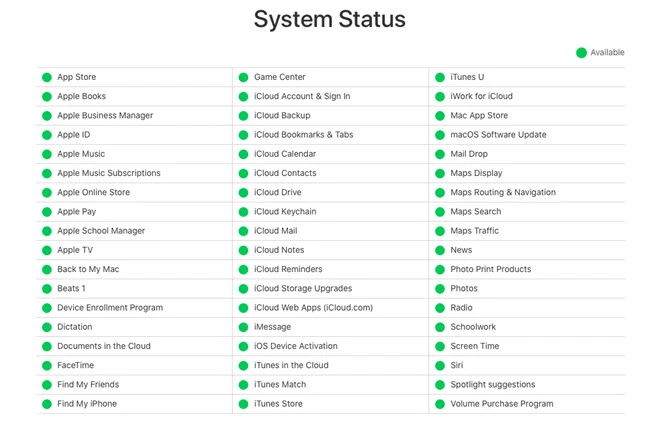 Update WhatsApp
WhatsApp frequently releases updates to add new features and fix app bugs. If you install an old buggy WhatsApp on your iPhone, you might also encounter WhatsApp iCloud backup stuck issue. In this situation, you need to update WhatsApp to the latest version.
Open the App Store on your iPhone and go to the update section.
Find WhatsApp and click on "Update" to download the latest version.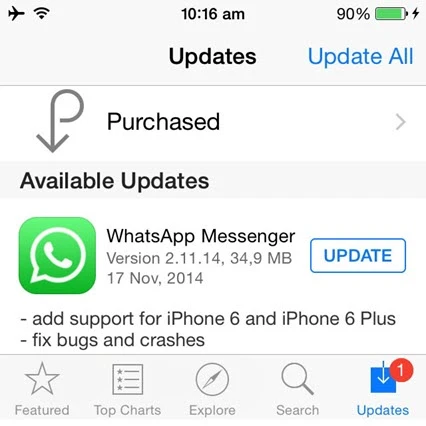 Exclude Videos from Backup
If you often send and receive videos on WhatsApp, then it might increase the WhatsApp backup size and then cause the iCloud backup stuck issue. Luckily, WhatsApp allows you to exclude videos while backing up. Here's how to do it:
Open WhatsApp on your iPhone and go to Settings > Chat > Chat Backup.
Disable "Include Videos" from WhatsApp backup option.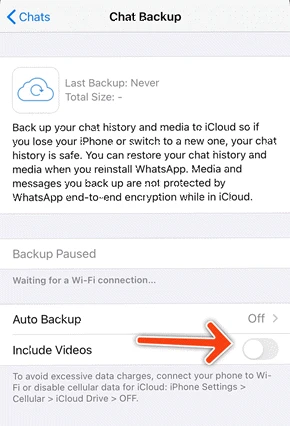 Then WhataApp won't include videos while backing up to iCloud. This will help to reduce the backup file size and speed up the iCloud backup process.
Delete Previous Backup and Try Again
You can also try to delete the previous iCloud backup on your iPhone and try to back up the WhatsApp data again. Just open the Settings app and go to Profile > iCloud > Storage > Backup and delete the existing backups.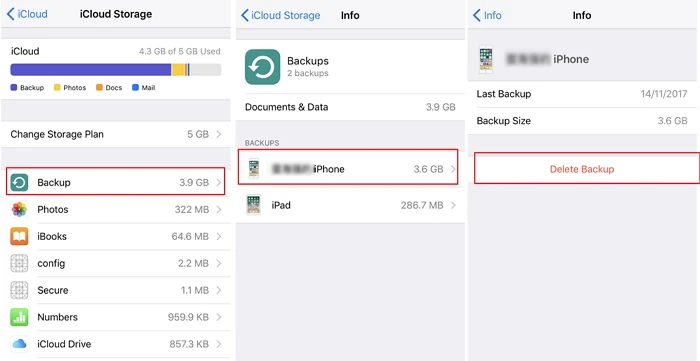 Then, open WhatsApp and try to take a backup to iCloud again. To avoid encountering the issue of data loss after removing the existing iCloud backup, we recommend you to use FoneGeek Backup & Restore (iOS) to back up all your iPhone data for free.
Re-log in iCloud and WhatsApp Account
The next solution you can try is to log out from your iCloud account for a while when the WhatsApp backup to iCloud stucks. After that, try logging in the account again and see if this helps.
On your iPhone, go to Settings > [your name] > iCloud, scroll down to the bottom and tap on "Sign Out". After signing out, log in to iCloud again with your Apple ID and password.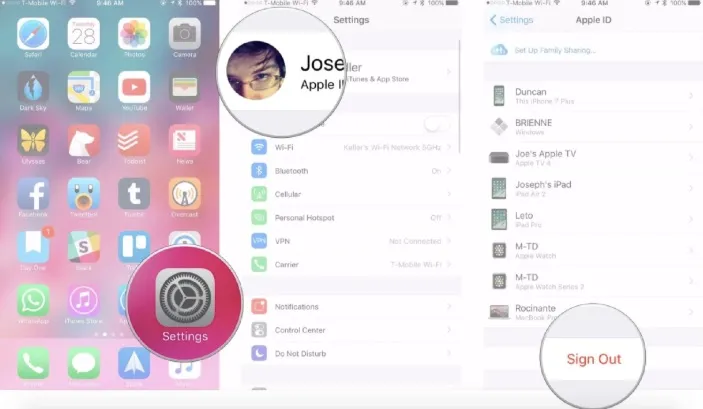 Also, you can try to log out of WhatsApp account and log in again when WhatsApp chats is not backing to iCloud.
Force Restart Your iPhone
This method works for all glitches occurring due to iOS software errors or iOS 15 update, including the WhatsApp backup to iCloud stuck issue mentioned in this article.
For iPhone 8 and later models, press the Volume Up button and release it, then press the Volume Down button and release it. Next, hold and press the Side button until the Apple logo appears on the screen.
For iPhone 7/7 Plus, hold and press the Power + Volume Down buttons until the Apple logo is appearing.
For iPhone 6 and earlier models, hold and press Power and Home buttons until you see the Apple logo on the screen.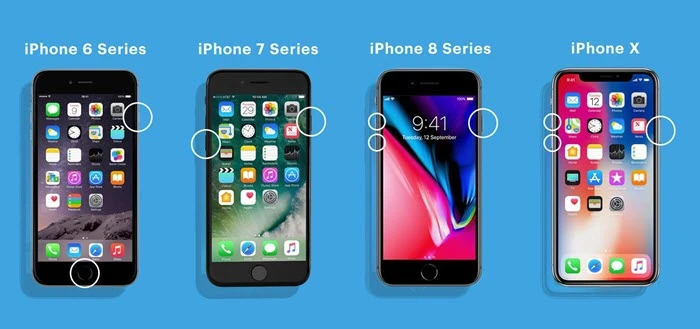 Update iOS Version
One of the measures to avoid this type of iPhone issues is to upgade iOS to the newest version. For example, the newest iOS 15 has come with a variety of new features and also fixed several bugs for iPhone, iPad, iPod touch, such as what has mentioned in this post: WhatsApp backup to iCloud stuck, etc.
You can go to Settings > General > Software Update to check for update. Before the update, it is recommended to make a full backup of all the iPhone data in case of data loss during the update process.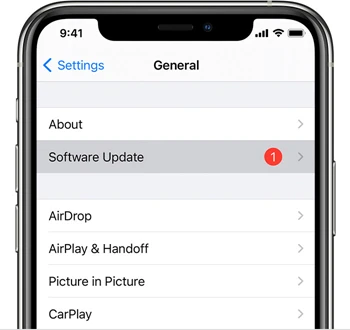 Conclusion
We have offered 13 useful tips and tricks to get rid of the WhatsApp backup to iCloud stuck issue in this tutorial. If this post is of great value for you, you can share your thoughts with us in the commend section below.