iCloud provides an easy way to back up your contacts, calendar, messages and photos on your Apple devices.
If you have mistakenly deleted important contacts on your iPhone, you can restore your iPhone from iCloud to bring back the lost contacts.
However, it is not recommend to do the restore since all the existing ata on your iPhone will be erased and replaced with the backup.
In this case, you can selectively extract contacts from iCloud instead of full restore. In this article, we will show you 4 ways to access and get contacts from iCloud.
Way 1: Access and View Contacts on iCloud.com
Having your contacts stored in iCloud makes it easy to access them from anywhere you want, all you need is a web browser and stable internet connection. Below we will show you how to access and view contacts stored in iCloud on iCloud.com:
Step 1: Visit iCloud.com on any browser and log into your iCloud account. Click on the Contacts icon on the main page, all the contacts on your iPhone should be displayed.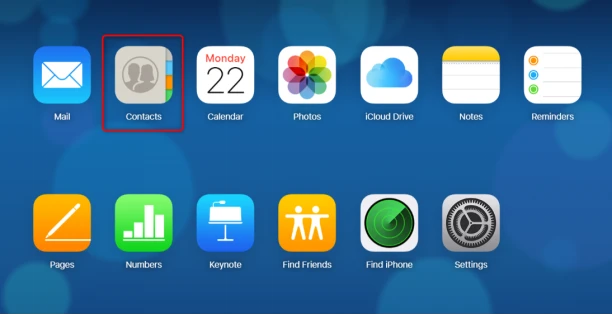 Step 2: You can view all of your contacts and manage them by clicking the "Edit" button. Also, you can click on the gear icon and choose "Export vCard" to download the iCloud contacts to your computer.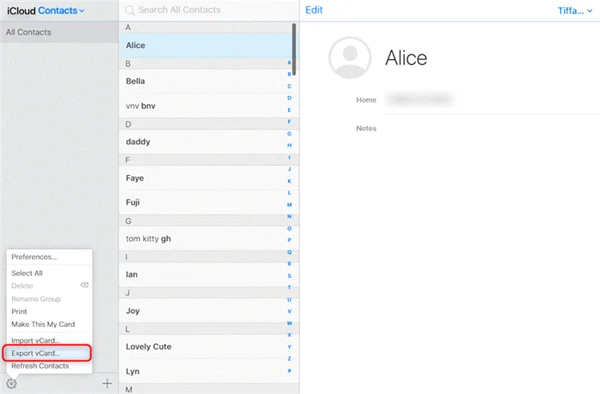 Way 2: Sync and Acsess Contacts from iCloud to iPhone
If the contacts you want to access are stored in iCloud that uses the same Apple ID as the one you use on your iPhone, you can sync contacts from iCloud to your iPhone to view them. Just connect your iPhone to a stable Wi-Fi network and follow the steps below:
Open the Settings app and tap on [your name], then click iCloud.
Toggle off Contacts. In the popup that shows on your screen, choose the "Keep on My iPhone" option.
Then turn on Contacts again. In the prompt, choose "Merge" to download contacts from iCloud to your iPhone.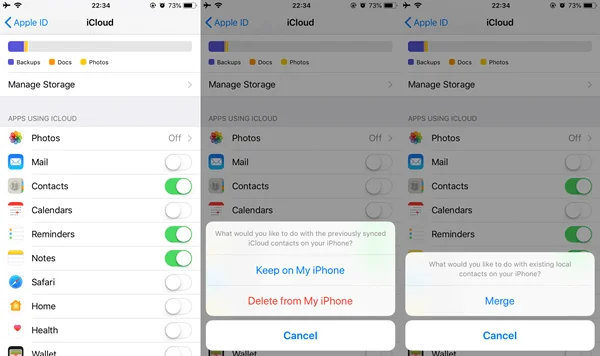 Wait for a while and then check your iPhone again. All the contacts you have on iCloud should be available in your device contact list.
Way 3: Access and View Contacts in iCloud Backup
If you have created an iCloud backup beforehand, you can access the iCloud contacts by restoring your iPhone. However, as we mentioned above, all the existing data on the iPhone will be erased. If you don't mind this and you want to access more data rather than contaccts, follow these steps:
Step 1: First you need to erase your iPhone, go to Settings > General > Reset and tap "Erase All Contact and Settings".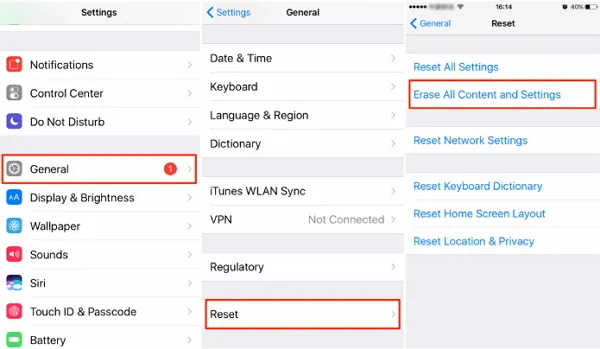 Step 2: Set up your iPhone and in the Apps & Data screen, select "Restore from iCloud Backup". Log into iCloud and choose a backup. After the restoration is done, your iCloud contacts should be available on your iPhone.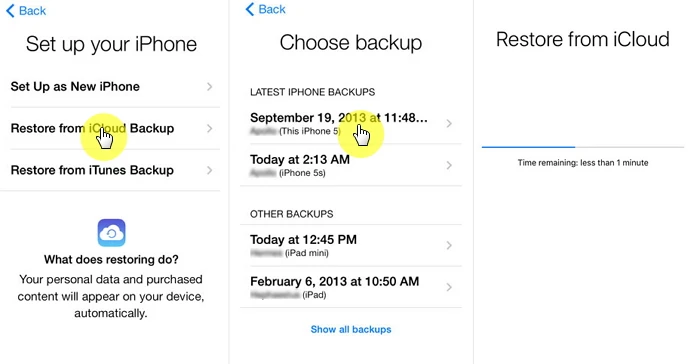 Way 4: Access Contacts in iCloud Backup without Reset
If you are looking for an easier way to access iCloud contacts without restoring your iPhone, you can try a 3rd-party tool like FoneGeek iPhone Data Recovery , which acts like a reliable program to access and extract data on iCloud or iTunes backup without the need of resetting your iPhone.
This program is easy to use without requiring any expertise. Its exclusive features also allow you to access iCloud contacts and more details, such as the contact name, phone number, deleted contacts, etc.
More Features of FoneGeek iPhone Data Recovery
In addition to contacts, it also supports to access messages, photos, notes, WhatsApp messages, call logs, voice memos, etc.
It is completely free to access and preview iCloud contacts and other data with this program.
It enables your selectively download contacts from iCloud to computer in readable formats.
It is fully compatible with iOS 15 as well as the hottest iPhone 14, 13, 12, etc.
FoneGeek iPhone Data Recovery could be installed on your Windows or Mac computer. To learn how to access iCloud contacts, just follow the steps below:
Step 1. After launching this iCloud Backup Viewer on your computer, you will need to click "Recover from iCloud" option from the left-side menu.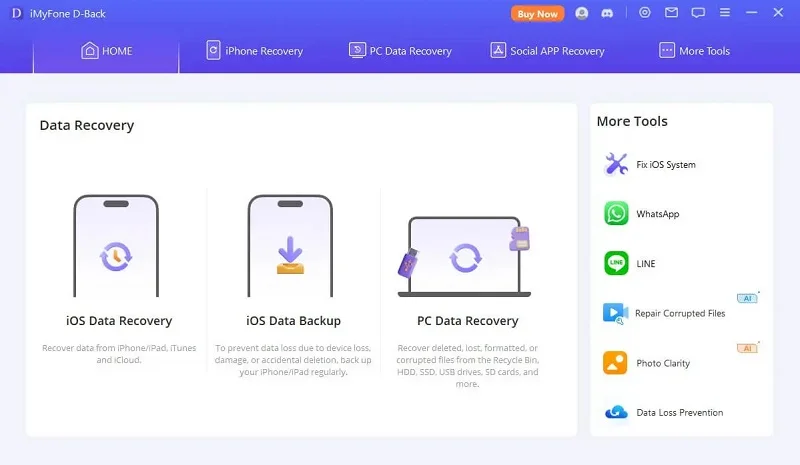 Step 2. The program will prompt you to sign in to iCloud. You need to enter your Apple ID and password to proceed.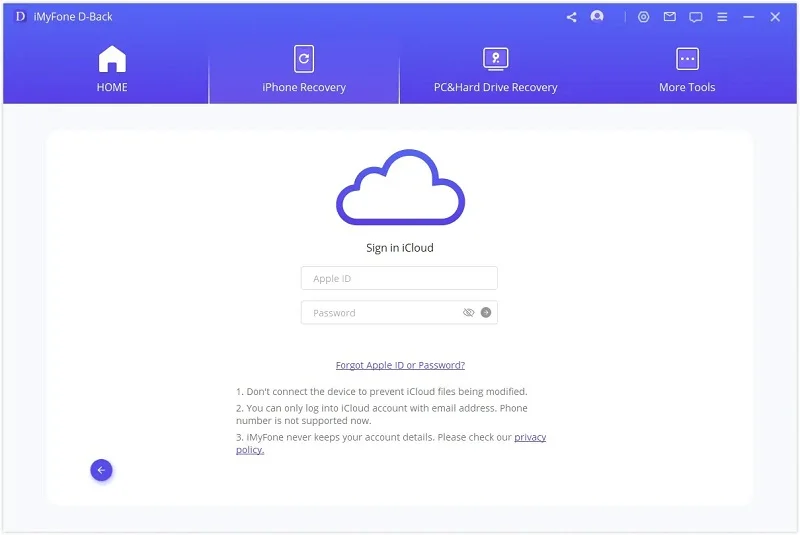 Step 3. In the next screen, all the iCloud backup files will be detected and listed. Choose the one that contains the contacts you want to access according to the backup details offered.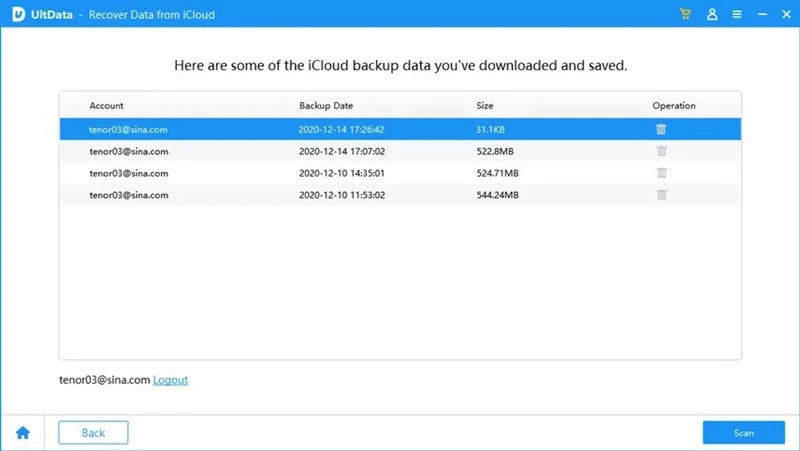 Step 4. In no time, the program will start to download the iCloud backup that you selected. The download time depends on the data size saved on the iCloud backup.
Once the downloading finished, click "Contacts" in the list of data types and you will have access to all the contacts. Tick each contact to view more details. You can click "Recover" to save these contacts to your computer.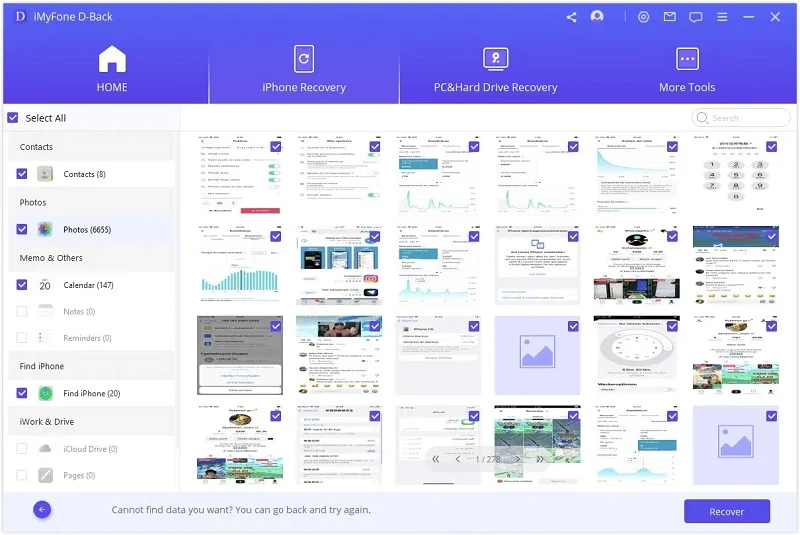 Conclusion
If you are wondering how to access contacts on iCloud, the 4 ways introduced above will help you do that easily and quickly. To make an overall comparison of the 4 solutions, the easiest and most time-saving one is the last choice: FoneGeek iPhone Data Recovery. With this easy-to-use program, you can simply access contacts on iCloud without restoring your iPhone.