User Concern
"My iPhone iCloud backup is taking hours. What is the problem? How can I speed up my iPhone iCloud backup?"
When you purchased a new iPhone or iPad, how will you handle the old phone and the data? You may need to back up all the data of the previous iPhone then transfer the data to the new device. After that, you can definitely re-sell the old device or give it to another person without losing the current data.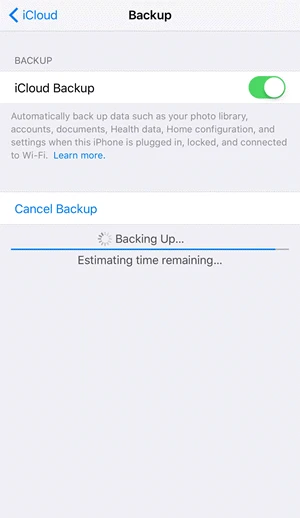 However, when perform an iCloud backup, what may annoy you most is the issue of "iCloud backup taking forever" or iCloud backup is slow. In this article, we will discuss the relevant knowledge about iCloud and the solutions to speed up the iCloud backup.
Part 1. What Does iCloud Backup Include?
iCloud could be used to create a backup copy of the data on iPhone, iPad, and iPod touch. After backing up your device in iCloud, you can easily set up your new device or restore the backup to your device. Below are the data that iCloud backup:
Application data
Call History
Apple Watch backup
Device settings
HomeKit configuration
Health app data
Home screen and application arrangement
iMessage information, text (SMS) and MMS and messages from other messaging apps such as WhatsApp
Ringtones and other notification settings
Photos, videos and music on iPhone, iPad, and iPod touch
Purchased services in Apple, such as your music, movies, TV shows, apps, and books, ring
Visual voicemail (you need to load the SIM card you are using during the backup process)
Your iPhone, iPad, and iPod touch backups will contain only the information and settings saved on the device, not the information saved in iCloud, such as contacts, calendars, bookmarks, messages, memos, voice memos, shared photos, iCloud photos, health data, call history, and the files you have saved on the iCloud Drive.
Part 2. How Long Does It Take to Backup to iCloud?
In fact, there is no accurate time for the iCloud backup process. How long does it take to bakcup to iCloud depend on the data size of your iPhone data and other conditions, such as the speed and status of WiFi, the device conditions, etc.
Since iCloud backup is affected by these factors, it will take a longer time to back up iPhone data to iCloud if numerous photos and videos are required to be backed up to the iCloud. Meanwhile, if the network connection is very poor, the iCloud backup may take forever.
Part 3. Why Does It Take So Long to Backup to iCloud?
As we mentioned above, you need Wi-Fi internet connection to perform the iCloud backup. Poor WiFi connection woule be the major cause for slow iCloud backup.
If there is low storage space on your iPhone or you have large data to be backed up, then it may cause the iCloud backup taling forever issue.
Due to the iOS features, your new iCloud might stuck if it is incompatible with the old backup.
Part 4. How Can I Speed Up the iCloud Backup Process?
Check Internet Connection
If you find your iPhone iCloud backup taking hourse, the first thing you should check is the internet connection. You can open any browser like Safari on your iPhone to check whether the internet is available. If not, try to turn off Wi-Fi and then turn it back on. Or you can switch to another Wi-Fi network if available.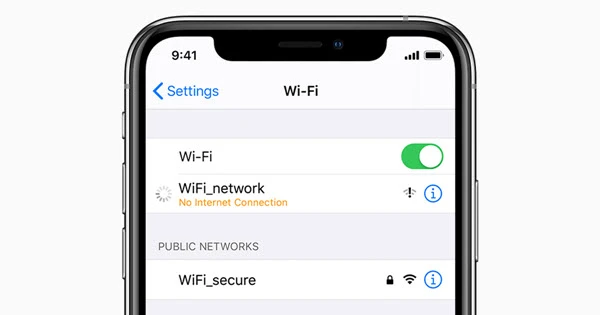 Clean Up Your iPhone/iPad
If there is too much content in your backup, you may run into the issue of iCloud backup taking forever. What you can do is clean up your iPhone or iPad and backup less content. For example, you can clear the cookies and caches saved in the browser like Safari.
Delete Unwanted Data Especially Photos and Videos
We have discussed above that iCloud backup will slow down if numerous photos and videos are saved on the Camera Roll. You should transfer all the photos and videos from iPhone to computer first then delete the original images from iPhone. Here is how:
Using an original USB cable to connect the iPhone to computer.

Copy all the photos and videos from the iPhone to any folder on your computer.

Then deleted the iPhone photos and retry to perform the iCloud backup.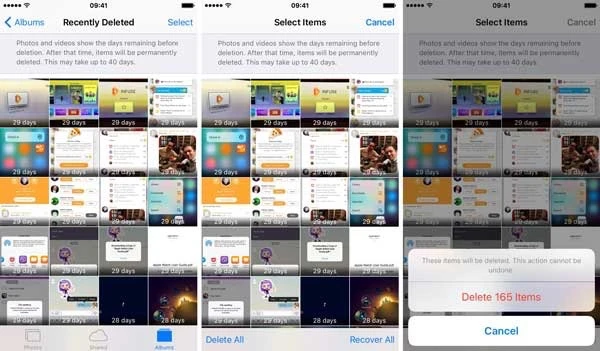 Turn Off Large Apps and Files Data Backup
iCloud backup will take forever if the apps and apps data are too large. Luckily, iCloud server gives user the chance to turn off the backup option for each application to shorten the iCloud backup time. So if you doubt that the iCloud backup is slowed down due to these apps, just disable the backup for specific application.
Head over to iPhone Settings, tap on your name and iCloud option, then turn off the backup option for apps with large data size.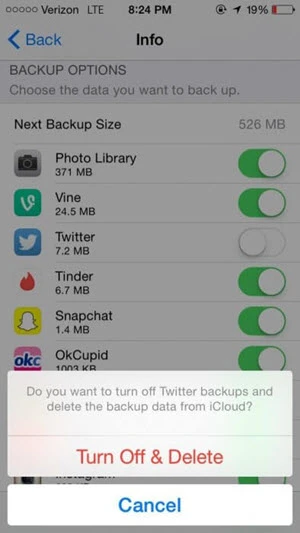 Turn Off Unnecessary Backups
When using an iPhone for a long time, a large number of unnecessary data will be generated. To back up iCloud in a short time, you can choose to back up selected data that of great importance to you. Then delete useless files from the device.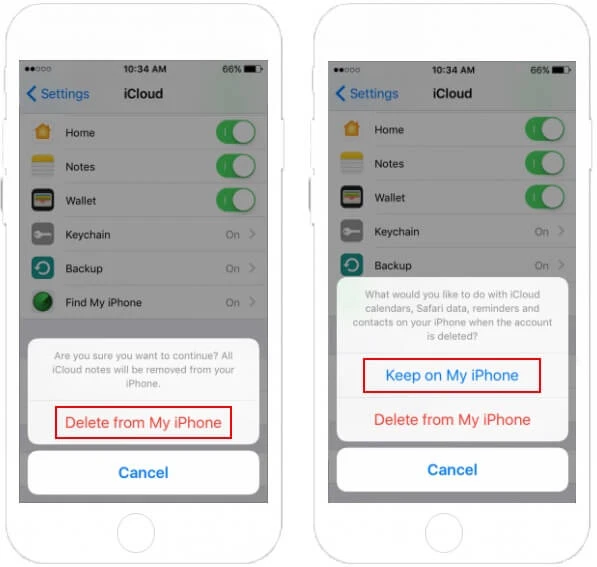 Sometimes, the backup files stored on iCloud can cause isuses. So, if you have old iCloud backup and now the latest backup is slow, you can try to delete the previous backup file from your iCloud storage.
Part 5. Best iCloud Alternative to Backup iPhone
The iCloud backup taking forever still persists after trying all the solutions discussed above? We are here to introduce FoneGeek Backup & Restore (iOS) for you. This program can be the best and most effective iCloud alternative to back up your iPhone data for free and restore the backup to any iOS devices. Both the Windows and Mac versions are available for you. Here are the reasons why FoneGeek iOS Backup & Restore is better than iCloud:
Back up all data or selected data of your iPhone/iPad/iPod Touch data for free.
Selectively restore iTunes/iCloud/iPhone backup to any iOS device without resetting the iOS system. No data loss.
Preview and extract 20+ types of data from iPhone/iTunes/iCloud backup.
Supports all iOS devices and iOS versions, including the latest iPhone 12/12 mini/12 Pro (Max) and iOS 15.
How to Back Up iPhone/iPad without iCloud
Here are the steps to get rid of the issue of iCloud backup taking forever with FoneGeek iOS Backup & Restore program.
Step 1. Firstly, click the button above to download and install the program on your computer. Then run it and choose the option of "Backup & Restore".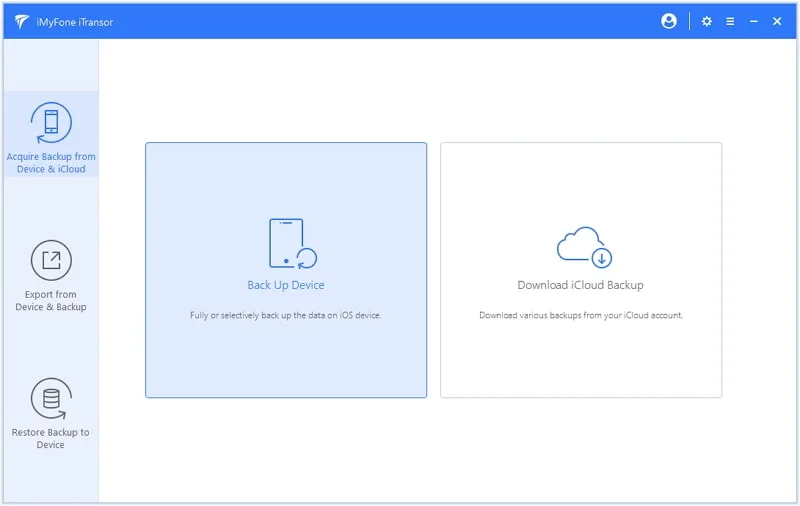 Step 2. Using the digital table to connect iPhone to pc and the program will instantly recognize the device.
Step 3. The program will display all the data that it supports to backup for your choice. You need to pick up one or more data that you want to backup and hit on "Backup" button.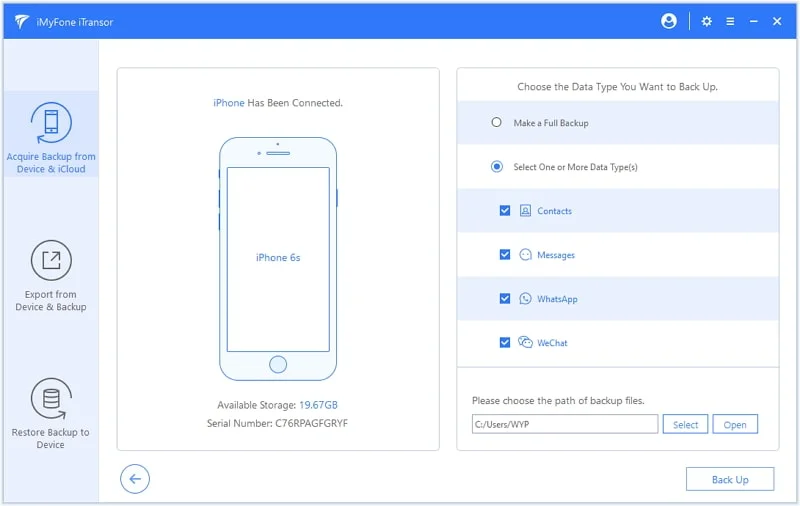 Step 4. The backup process will take for a few minutes. And make sure that the iPhone is connected with the computer during the backup process, or the backup process will be interrupted.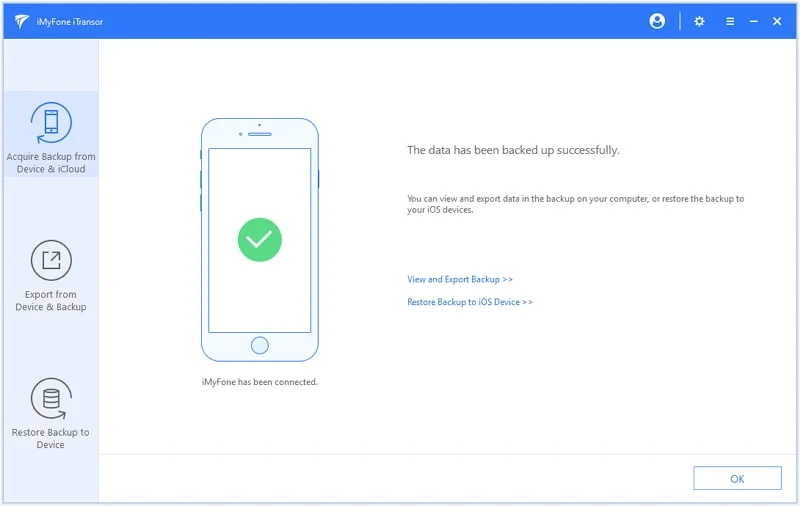 Conclusion
If you still encounter such as issue of iCloud backup process taking forever, try these tips in this article to effectively solve this issue. Plus, FoneGeek Backup & Restore (iOS) is always the best alternative to backup iPhone or iPad without iCloud. You can always use this tool to back up the iPhone data for free in a few minutes.

Joan J. Mims is interested in researching all tips about iPhone, iPad and Android. He loves to share useful ideas with all users.

Home
>
Backup & Restore
>iCloud Backup Taking Forever? Here are Real Fixes That 100% Work